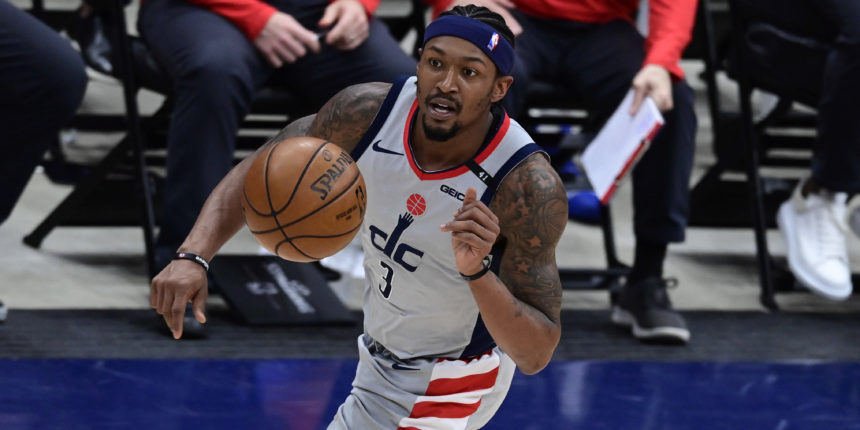 2021-22 NBA playoff odds: 7 teams worth betting on
The 2021-22 NBA season is right around the corner. One month from now, training camps will get underway. This season, BasketballNews.com will be covering the NBA from every possible angle, including ramped-up sports-betting content.
After providing some interesting future bets on the NBA award races, let's take a look at the 2021-22 playoff odds. Many teams went all-in this offseason, determined to make the playoffs and go on a run.
After examining the 2021-22 playoff odds, seven teams stand out as worthy fliers. Let's dive into which organizations have intriguing odds that you can capitalize on before it's too late.
MINNESOTA TIMBERWOLVES: +575 odds to make playoffs
Realistically, the team that could make you a lot of money by the end of the regular season resides in Minnesota. Although the Western Conference is still loaded – with as many as 12 teams having realistic playoff aspirations – don't sleep on the Timberwolves finally making a push.
Karl-Anthony Towns is one of the most gifted scorers in the Association and a consistent 40% three-point shooter. Last year's No. 1 overall pick Anthony Edwards made a leap in the second half of his rookie season, averaging 23.8 points, 5.3 rebounds, 3.4 assists, 2.9 threes and 1.4 steals in 36 games after the All-Star break. He should build off of that during his sophomore campaign, and he could crack 25.0 points per game. D'Angelo Russell has struggled with injuries during his year-plus stint in Minnesota, but he's another offensive weapon that Minnesota can utilize. The Timberwolves' roster features a lot of youth and a lot of subpar defenders, but a whole lot of points will be scored. Minnesota is hoping to out-race teams in "track-meet" style matchups where reaching 130-plus points each night is the primary objective.
Here's another underrated reason why you should take a flier on Minnesota at +575 playoff odds: the Ben Simmons rumors. Minnesota is reportedly the one team who has continually kept a dialogue going with Philadelphia. Now, after acquiring big expiring contracts in Taurean Prince and Patrick Beverley this offseason, the Wolves can make a deal work cap-wise while also throwing in a sweetener like up-and-coming prospect Jaden McDaniels. Philadelphia's asking price is absurd, but Minnesota can offer picks plus Prince, Beverley, McDaniels and Josh Okogie to make the salaries work. The Sixers will likely want a third team to get involved to create a more appealing package, but don't rule out Minnesota as Simmons' eventual destination. If that happens, you'll be lucky to have chased these +575 odds before they might break even within a few months time.
WASHINGTON WIZARDS: +500 odds to make playoffs
The 2021-22 season may be the Wizards' last chance to impress Bradley Beal. Entering the final year of his contract, Beal could become an unrestricted free agent next offseason. The Wizards will reportedly offer him to a max extension this summer, but it remains to be seen if he's interested in signing it.
Regardless, give Wizards GM Tommy Sheppard some credit. Once Russell Westbrook asked out, he retooled Washington's roster on the fly and built a competent rotation best suited to fit Beal's special skillset. Spencer Dinwiddie is the perfect backcourt partner alongside Beal. Kyle Kuzma and Kentavious Caldwell-Pope add more scoring punch. Rui Hachimura, Deni Avdija and Corey Kispert are talented prospects who provide versatility. Davis Bertans should have a bounce-back season beyond the arc and provide elite shooting. Daniel Gafford, Montrezl Harrell and Thomas Bryant is an intriguing trio of big men. Overall, Washington now has a deeper rotation that should fit together better than last year's group.
If everything clicks for the Wizards, they should push for a playoff spot (perhaps with a second-straight appearance in the play-in tournament). Although Westbrook is gone, Beal should be able to lead a more well-rounded roster to a record above .500. If that's the case, betting on Washington right now at +500 odds seems like a smart investment.
PORTLAND TRAIL BLAZERS: +200 odds to miss playoffs
Damian Lillard seems to have one foot out the door in Portland. Fed up with the Blazers' lack of urgency to build a contender around him, nothing has really changed since he vented about how additional changes were needed. GM Neil Olshey re-signed Norman Powell (who fits well alongside Lillard) on a five-year deal and added Cody Zeller, Tony Snell and Ben McLemore to improve Portland's second unit. The Blazers also traded Derrick Jones Jr. and a future lottery-protected first-round pick to bring in Larry Nance Jr., who is a perfect complementary piece that should help on both ends of the floor.
Aside from Nance, the additions are pretty underwhelming, and the team lost Carmelo Anthony, Enes Kanter and Zach Collins. Considering what's at stake, it's surprising that the Blazers didn't make more moves to show Lillard that the organization is committed to winning. Olshey and Co. are playing a very dangerous game here, especially if the Blazers stagnate in the standings next season.
If teams like Minnesota, New Orleans and Memphis see a big leap from their young cores, Portland could find themselves outside of the playoff picture. And if that's the case, Lillard will be gone next offseason.
At +200 odds to miss the playoffs, it's a worthy gamble when you realize the Lillard situation hangs over the organization. If the Blazers get off to a slow start, could Lillard ask out mid-season? At the moment, it's hard to feel comfortable about Portland's playoff hopes.
CHARLOTTE HORNETS: +175 odds to make playoffs
Charlotte quietly had one of the best offseasons in the Association. Not only did they re-sign Terry Rozier on a four-year deal, they also brought in Kelly Oubre Jr. to add some more scoring potency off their bench. Mason Plumlee, who has been a steady starting center over the years, was acquired pretty much for free. Add in the draft picks of James Bouknight and Kai Jones, and Charlotte will be one of the most fun teams to monitor throughout the 2021-22 season.
LaMelo Ball is poised to take another leap in his sophomore campaign, which should help bolster Charlotte's playoff probabilities even further. The Hornets' rotation is now 10-11 players deep, which hasn't been the case in years. With a nice blend of win-now veterans alongside promising high-upside prospects, Charlotte could be one of the best bets to make off this list.
Gordon Hayward's health will also play a factor here. The Hornets were above .500 before Hayward went down with a season-ending injury. Despite Hayward's injury and Ball being sidelined for a significant stretch, the Hornets still earned a spot in the East's play-in tournament last year. If Hayward can stay healthy throughout the regular season and their offseason additions fit in, Charlotte could comfortably finish in the East's top-eight for the first time since 2015-16.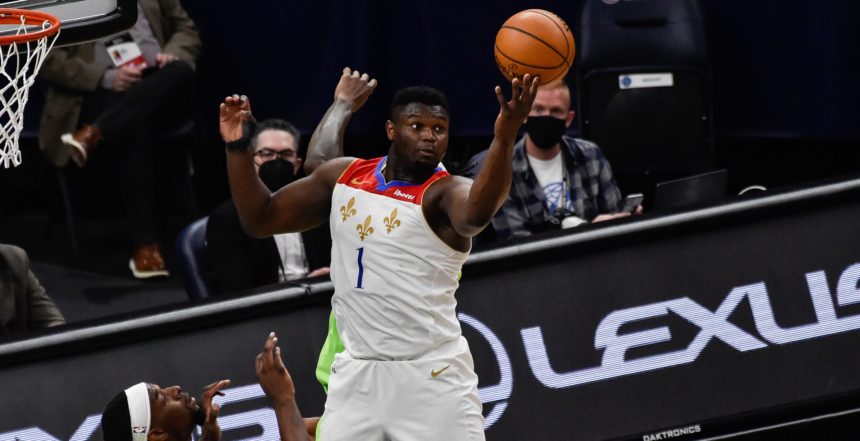 NEW ORLEANS PELICANS: +170 odds to make playoffs
It's always fun to bet on Zion Williamson, who has already reached superstardom. After averaging 27.0 points during his sophomore season, Williamson could realistically average 30.0 or more now that the new-look Pelicans will have better floor-spacing. A smart head-coaching hire (Willie Green) and roster upgrades around the margins should lead to a boost in performance from New Orleans.
Brandon Ingram is flying under the radar as well. If Ingram continues to be one of the most promising two-way wings in the Association, New Orleans is cooking with gas in 2021-22.
It will be tough to break through in a loaded Western Conference, but Williamson is a generational talent. If the Pelicans find success early in the regular season, they could ride that wave of momentum toward a play-in appearance. With Williiamson in a win-or-go-home situation for a playoff spot, I'm betting on New Orleans.
INDIANA PACERS: +145 odds to miss the playoffs
Everything went wrong for the Pacers last season. Nate Bjorkgren was an awful head coach who failed to relate to players and whose scheme didn't match the roster. Rick Carlisle's return to Indiana is a huge deal for an organization that needs to succeed in a make-or-break 2021-22 season. If the Pacers fail to make significant headway, big changes are in store for this roster.
Again, the Eastern Conference looks to be very much improved. Chicago may have leapfrogged Indiana in their division. Charlotte and Washington might be doing the same thing with solid rosters that could immediately fit together well. Meanwhile, Indiana has questions. Will Domantas Sabonis and Myles Turner find success with their jumbo-sized frontcourt? Will T.J. Warren stay healthy in a contract year? What can we expect from the backcourt of Malcolm Brogdon and Caris LeVert, which barely played together last season due to separate injuries?
On paper, the Pacers have a solid squad. However, if they get off to a slow start, they could be one of the teams ready to sell-high around the trade deadline. They have a number of attractive pieces and rival executives have been circling like vultures for a while (just look at how often Turner has surfaced in trade rumors). At +145 odds, this seems like a flier worth taking.
NEW YORK KNICKS: +125 odds to miss the playoffs
After a really solid offseason, it's clear that the Knicks are banking on continuity. Also, bringing aboard Evan Fournier and Kemba Walker should help bolster a rotation that was already impressively deep. However, could the Knicks be the team that regresses the most in 2021-22? It's a realistic possibility, especially with how many young squads in the Eastern Conference are on the rise.
What if Julius Randle stagnates and doesn't improve? They'll need him to continue playing at a high level, while R.J. Barrett, Obi Toppin, Immanuel Quickley and their 2021 rookie class must hit the ground running early in the regular season too.
New York finished as the No. 4 seed last season, but for the first time in years, there will be real drama surrounding the East's playoff picture.
Tom Thibodeau helped the Knicks overachieve last season. The question is, can this team do it again? It's possible they take a step forward and once again earn homecourt advantage in the playoffs. But it truly could go either way for the Knicks, making this a worthy bet at +125.