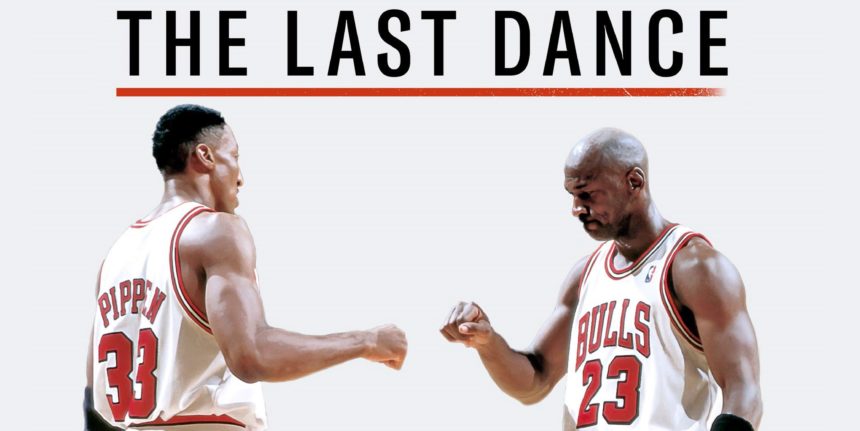 Is "The Last Dance" the greatest sports documentary of all-time?
It's fitting that a film about Michael Jordan is arguably the G.O.A.T. sports documentary.
By providing an unprecedented look at the greatest athlete of all-time, "The Last Dance" captivated hundreds of millions of people and entered the zeitgeist. In addition to being insanely popular, it was critically acclaimed and won many awards.
Very few documentaries are able to check all three of those boxes, and it's almost unheard of for a sports documentary.
There have been other incredible sports documentaries including "Hoop Dreams" (1994), "OJ: Made in America" (2016), "When We Were Kings" (1996), "Icarus" (2017) and "Free Solo" (2018). These are all Oscar-winning films, aside from "Hoop Dreams" (which was controversially snubbed and led to an overhaul of the Academy's nomination process).
Still, "The Last Dance" has a strong argument.
More than 15 million viewers saw the first episode of "The Last Dance" and roughly 6 million tuned in live each week, making it ESPN's most-watched documentary of all-time. People all over the world were interested too; after just four weeks on Netflix, 28.3 million people outside of the United States had already streamed it.
For comparison, "Free Solo" was watched by roughly 4 million people in theaters (it grossed $29.3 million) and its TV premiere drew just 1.45 million viewers.
"The Last Dance" received a positive rating from 97% of critics and 95% of audience members on Rotten Tomatoes. On Metacritic, it has a critic score of 90 and a user score of 9.2 (both of which indicate "universal acclaim"). Also, it won an Emmy for Outstanding Documentary Or Nonfiction Series, and it also won awards at the AAFCA Awards, TCA Awards, Producers Guild of America Awards, American Cinema Editors Awards, NAACP Image Awards and more.
According to Netflix, there are currently over 60 titles in the Sports Documentary category. Recently, GolfSupport.com used IMDb ratings to determine Netflix's highest-rated sports doc.
Unsurprisingly, "The Last Dance" ranked first with a 9.1 rating (out of 10). It wasn't particularly close either; none of the other sports documentaries had a rating above 8.6.
Rounding out Netflix's top-five were "Formula 1: Drive to Survive" (8.6), "This Could Go Anywhere" (8.6), "Last Chance U" (8.4) and "Last Chance U: Basketball" (8.4).
Here's a look at Netflix's top-25 highest-rated sports documentaries: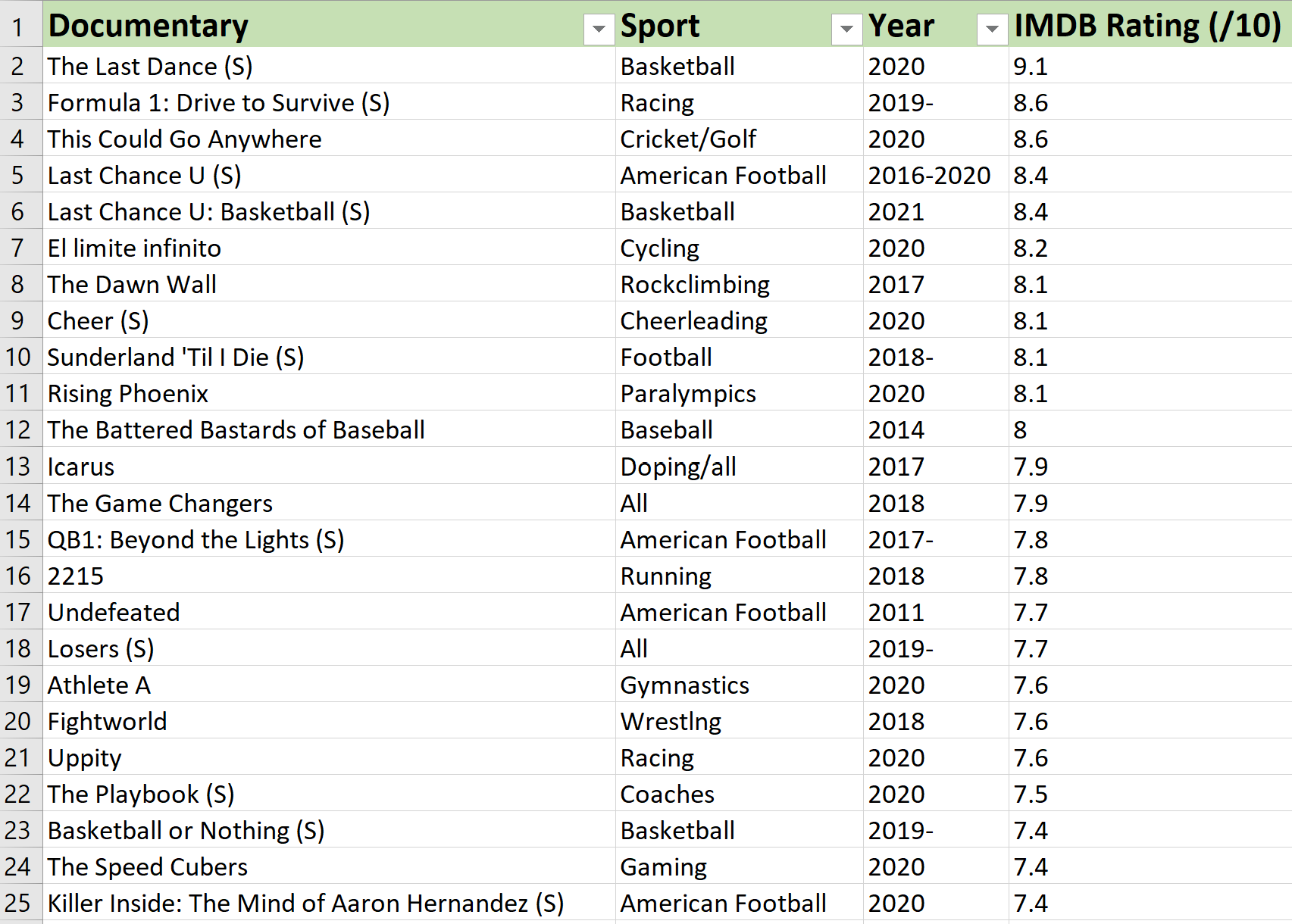 In this day and age, there are unlimited entertainment options competing for our limited attention spans. However, when "The Last Dance" premiered, there were no live sports or new movies to watch so it was a much-needed distraction at a time when people badly wanted to be entertained.
Despite the strange circumstances, it lived up to the hype and deserves all of the praise that it's received over the last year.