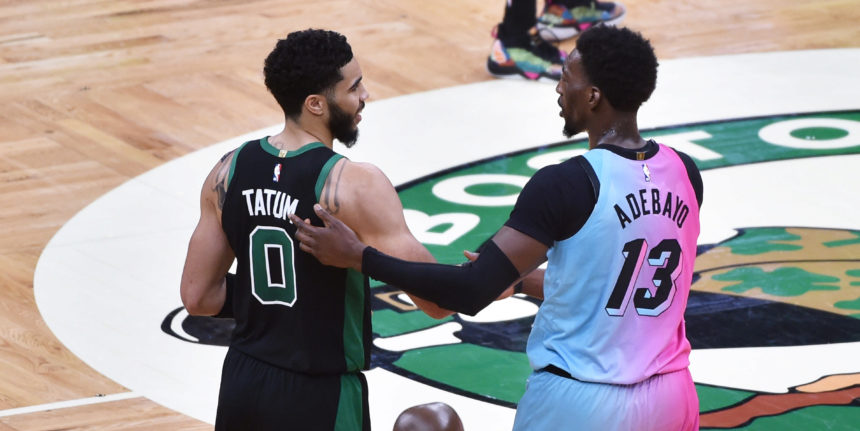 5 best future bets on 2021-22 NBA award races
Nowadays, betting on the NBA is more popular than ever. With more states legalizing sports gambling and some NBA franchises even gearing up to offer sportsbooks inside their arenas, it's about to become even easier to bet on The Association.
This season, BasketballNews.com will be pumping out plenty of betting content since the industry is booming and there's a ton of interest among NBA fans.
Looking ahead to future bets, especially for end-of-season awards, now is the best time to find the juiciest odds on buy-low candidates. Who could quadruple your money as an eventual Most Valuable Player or Coach of the Year winner? Let's explore the most eye-opening odds that could put a ton of cash back into your pocket down the road.
MVP = JAYSON TATUM (+2500)
A lot more shot attempts are about to filter over to Tatum following the departures of Kemba Walker and Evan Fournier. Boston's big offseason acquisition was Al Horford via the Walker trade, while betting on further internal development from their young core including Aaron Nesmith, Payton Pritchard and Romeo Langford.
Over the last three months of the Celtics' season, Tatum averaged 29.0 points while shooting 39.7% on three-pointers. He also sprinkled in some absurd box scores along the way, including multiple 50-point outings. Boston's young wing is on the verge of taking a leap to superstardom, and these odds were too good to pass up.
If the Celtics overachieve next season, it will be due to Tatum becoming a 30-plus point-per-game scorer while willing them to a top-four seed in the Eastern Conference. Tatum is one of the best under-the-radar MVP candidates and at +2500, it's worth a flier bet in hopes that he can maintain his post-All-Star-Break scoring leap.
DPOY = BAM ADEBAYO (+1400)
Miami is about to have one of the best defenses in the NBA next season. After the huge free-agent acquisition of Kyle Lowry, the Heat are forming an amazing foundation on that end of the court. Jimmy Butler will take on the primary scoring wings, Lowry will handle the guards and Bam Adebayo will protect the rim with his tantalizing athletic profile.
Adebayo continues to develop at a rapid rate as a multi-dimensional offensive chess piece in Miami, but his calling card continues to be his terrific defense. However, after averaging 1.2 steals and 1.0 block last season, he still has some untapped defensive potential too.
Wth Miami well on their way to leading the second tier in the East behind the Brooklyn Nets and Milwaukee Bucks, there's a realistic scenario where Adebayo sees an uptick in his defensive stats while the Heat maintain an elite defensive rating. If that's the case, Adebayo at +1400 odds is an absolute steal.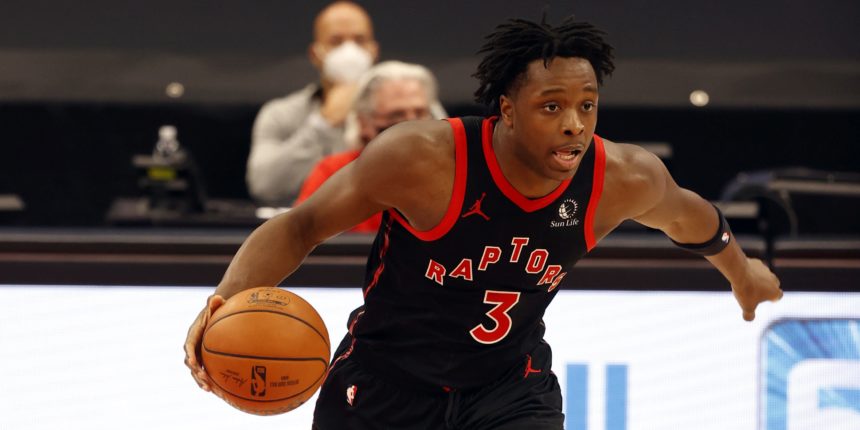 MIP = OG ANUNOBY (+4500)
The BasketballNews.com staff loves the idea of OG Anunoby taking a huge leap forward in his fifth season and snagging Most Improved Player honors. However, Vegas is still lagging behind, placing Anunoby at insanely good odds (+4500) giving those in the know a chance to capitalize.
With Kyle Lowry's departure and Pascal Siakam expected to miss roughly one month (plus rumors that he may be available), Anunoby is poised to step into a primary scoring role. Already known as one of the league's most versatile defenders, Anunoby has continuously improved as scorer in each of his first four years with the Raptors.
It wouldn't be a shock to see Anunoby average close to 20 points per game while hovering around 40% shooting on three-point attempts. Couple that with an already strong defensive profile and the former Indiana Hoosier is poised for a big-time leap in 2021-22. When you can bet $20 to win $920 on Anunoby winning MIP, take the money and run before it's too late.
ROY = JALEN GREEN (+275)
While Green ranks No. 2 for best odds to win Rookie of the Year, it's surely a surprise that he's not the top-ranked option after what he did during NBA Summer League in Las Vegas. The silky-smooth scoring that Green showcased with the G League Ignite immediately translated over to Summer League action. Green has all the makings of a 20-plus point-per-game scorer immediately as a rookie, which is a rarity.
The Rockets have hit the full reset button, and who knows what the future looks like for John Wall. Green will lead an enticing young core that also includes Christian Wood, Kevin Porter Jr., Alperen Sengun, Usman Garuba and Jae'Sean Tate. Green's high-usage scoring style should allow him to put up some impressive numbers throughout his rookie campaign.
Even at +275 odds, I would wager on Green winning ROY before he likely overtakes No. 1 overall pick Cade Cunningham early in the regular season.
COY = IME UDOKA (+1500)
I love the potential of Ime Udoka winning Coach of the Year with Boston in 2021-22. Based off a leap forward from Jayson Tatum and Jaylen Brown, Boston could seriously push their way among the other powerhouses in the Eastern Conference. If the Celtics overachieve and win 50-plus games, Udoka is going to receive a ton of credit.
After working his way up and serving as an assistant with the Brooklyn Nets, Philadelphia 76ers and San Antonio Spurs, Udoka has waited for this opportunity. He's known as one of the best player development coaches in the entire NBA, which is certainly going to help Boston's young core.
Phoenix Suns head coach Monty Williams and New York Knicks head coach Tom Thibodeau were able to help their organizations bounce back to legitimate relevancy as top Coach of the Year candidates last season. Udoka stands out from the rest of the bunch as the most realistic option to win you a ton of cash by season's end.