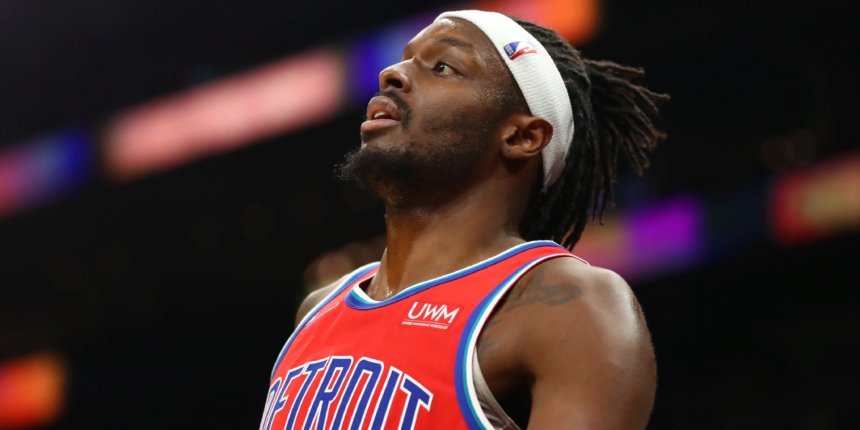 After a slow December, trade talks are 'heating up' around the NBA
The 2022 NBA trade deadline is on February 10 at 3 p.m. ET, which is exactly one month away.
However, in recent weeks, things have been very quiet on the trade front since COVID-19 has been ravaging NBA rosters. In December, 247 players were sidelined due to the league's health and safety protocols, so executives have mostly been focused on finding replacement players. This season, 586 players have appeared in at least one game, which is a new NBA record.
Needless to say, front offices didn't have much time to weigh their trade options. And while the NBA G League Showcase in Las Vegas is typically where a lot of trade conversations take place, that wasn't the case this year.
"We are in survival mode," one NBA executive told ESPN at the G League Showcase. "Right now we are living in a day-to-day world, and my primary focus is making sure that there are at least eight healthy bodies each game."
While there have been some minor NBA trades recently (such as Rajon Rondo to Cleveland and Bol Bol to Detroit), executives who spoke to BasketballNews.com confirmed that things were very quiet throughout December.
However, now that fewer and fewer players are landing in the NBA's health and safety protocols, trade talks are finally starting to heat up.
"There is starting to be some momentum on the trade market," one Eastern Conference general manager told BasketballNews.com.
One Western Conference executive added: "It was very quiet last month. Now that most teams have made it past COVID (for now, knock on wood), it's picking back up."
It remains to be seen whether this uptick in trade talks will actually translate to completed deals.
"Things are heating up in the sense that teams are starting to show their cards more," said the Western Conference executive. "But I doubt anything is actionable until closer to the deadline."
Multiple executives predicted that this trade deadline would be pretty active. But that will likely depend on how many sellers emerge between now and February 10.
"I think it will be a run-of-the-mill deadline as far as activity," said the West executive. "On one hand, it's wide open this year, so more teams might be willing to make a move and really go for it; on the other hand, there are so few sellers and there's not much of interest on those teams, so there may not be many impact players available."
BasketballNews.com will keep you up-to-date on the latest news and rumors. Recently, our staff broke down potential landing spots for trade candidates such as Ben Simmons, Domantas Sabonis, Myles Turner, Jerami Grant, Buddy Hield, Christian Wood, Caris LeVert, Terrence Ross and Dennis Schröder.