How do you draw takeaways from a game when only half of the team is playing?
That's the question basketball analysts around the country are trying to figure out as the coronavirus pandemic wreaks havoc on the NBA. This week alone, we have seen entire rotations sidelined due to positive tests and contact-tracing efforts. Quarantine periods could affect players and teams for multiple weeks -- not to mention the careless tone this sets for the league itself.
The Sour Rankings are meant to assess the decisions and narratives of each team. Injuries matter; what about protocols? It depends. For the most part, I'll be discounting teams who get sideswiped by ineligible players. But in some cases, the absences might have long-term consequences.
If you're new to the Sour Rankings, here's a refresher. Contrary to typical Power Rankings, this listicle celebrates all that is going wrong for your favorite team. We've ranked the NBA teams from least sour to most sour.
The central question is ultimately this: How good should you feel about the direction of the franchise?
Do not expect this to be a simple worst-to-best Power Rankings. The Sour Rankings shine a spotlight on indefensible decisions, Hollywood headlines and heart-stopping bad luck. A losing team with exciting young players, for example, will earn credit, while a title contender riddled with problems will fall.
Tier 1: Sweet Success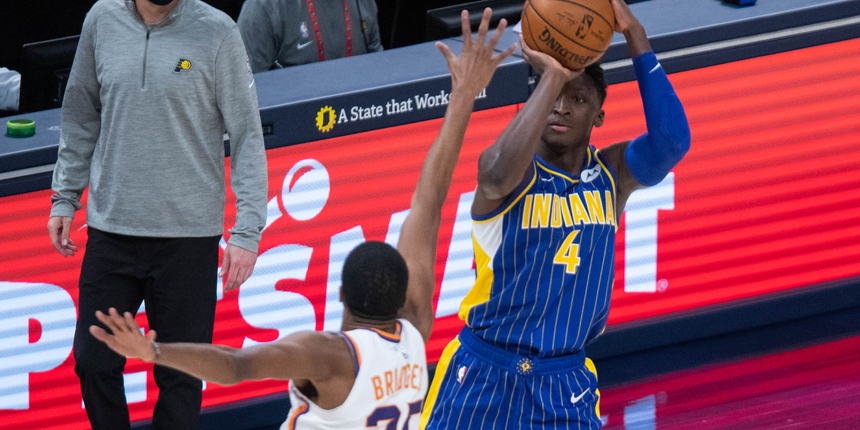 30. Los Angeles Lakers (8-3)
The league's best team stays at the bottom -- or top, depending on your view. Hollywood lost a battle with the Spurs, but beat Memphis, Chicago and Houston this week to keep on cruising.
We got yet another really nice outing from Talen Horton-Tucker against the Rockets. The 20-year-old compiled 17 points, 5 rebounds, 3 assists and 4 steals in just over 20 minutes. The Lakers don't really do the whole "draft-and-develop" thing, but THT is so far a promising young piece.
(Last week: 30)
29. Philadelphia 76ers (7-3)
Outside of a simply unfair contest against the Denver Nuggets, Philly continues to roll through some of the weaker opponents in the league. They squashed a spiraling Wizards team, but lost to the Nets before Denver took advantage of a seven-player rotation on Saturday. Joel Embiid is now up to 45.8 percent from distance while anchoring a unit with the second-best defensive rating in basketball.
The road could get bumpy, however, with Seth Curry testing positive for COVID-19 and consequently ruling a number of players out. Embiid and Ben Simmons have also been on the shelf with some minor injuries. But these obstacles shouldn't derail an increasingly imposing playoff contender.
(Last week: 28)
28. Milwaukee Bucks (6-4)
A 6-4 record doesn't look spectacular for the Eastern Conference favorites, but Milwaukee has taken four out of five and powered through some lesser foes. The Bucks are actually posting top-two rates in the NBA from the floor (49.3 percent) and from deep (41.4 percent), and have the highest offensive rating in hoops.
Most importantly, though, is the developing success of the starting five. The Antetokounmpo-DiVincenzo-Holiday-Lopez-Middleton lineup is a plus-21.1 in about 102 minutes of court time. That unit is a critical barometer for the playoffs, and it is clicking so far.
(Last week: 29)
27. Phoenix Suns (7-3)
Locked in a three-way tie for second place are the Phoenix Suns, everybody's second-favorite team in basketball. Our Nekias Duncan wrote why it's time to buy in on this exciting half-young team a week ago, and his points still stand.
The Suns have a top-10 offense and defense with the versatility to keep it up on both ends. Oddly enough, they have actually played at the slowest pace in the league so far (just 96.3 possessions per game). An interesting stat for a very interesting roster.
(Last week: 25)
26. Indiana Pacers (6-3)
Let's give Justin Holiday his due. The 31-year-old specialist does not start for the Pacers and only has a 13.7 percent usage rate, but is one of my favorite underrated players in this league. Holiday is putting up 11.2 points and 3.7 rebounds per game with a steal rate of 2.0 percent and a 42.1 percent three-point rate. He's long, lean and incredibly versatile, and does not get nearly enough credit for becoming the ideal low-usage NBA wing.
The Pacers picked up a win against the Rockets and lost against a tough Suns team, but everything seems smooth sailing right now.
(Last week: 19)
25. Boston Celtics (7-3)
Boston rightfully earns a massive leap in our Sour Rankings because of their league-best win streak of four games extending back to last week. Since our last check-in, the C's have defeated the Raptors, Heat and Wizards, withstanding some COVID-19 ineligibilities to do so.
The league's ninth-best shooting team has some new helpers. Grant Williams and Semi Ojeleye are both canning over 40 percent of their triples off the bench -- huge for the team's spacing. Payton Pritchard is at a ridiculous 42 percent clip from distance as well. We'll see how the squad rides the tidal wave of health-and-safety restrictions, but for now, Boston is in a better place.
(Last week: 10)
24. Miami Heat (4-4)
The Heat did not get their Sunday rematch against the Celtics after failing to meet the eight-player requirement. Hint: this is going to start happening a lot.
So Miami played twice this week, losing to the Celtics and hanging on versus the Wizards. Jimmy Butler has still not made a three this season, but he put up 26 points, 10 boards and 9 assists against Washington. One other note is that Kendrick Nunn is hanging onto a rotation spot by a thread, and did not even play in the last two games.
(Last week: 26)
23. Los Angeles Clippers (7-4)
Nicolas Batum watch is officially on! After we shouted him out in last week's rankings, the 6-foot-9 (did you know he's listed at 6-foot-9?) wing scored 21 points agains the Spurs in a narrow loss. He's up to 10.5 points, 6.0 rebounds and 2.9 assists per game while shooting over 43 percent from downtown.
The Clippers went 1-2 and had another viral moment in their epic collapse to the Golden State Warriors. But Ty Lue has stumbled on a fearsome lineup. The Kawhi-PG-Batum-Kennard-Ibaka quintet is outscoring opponents by 25.8 points per 100 possessions.
(Last week: 23)
22. Dallas Mavericks (5-4)
Like we said last week, it was only a matter of time before Luka Doncic and company roared back. The Mavs downed Denver in overtime before steaming past the Orlando Magic. During their three-game winning streak, Doncic has dished out double-digit assists in every contest. He's also committed six or more turnovers, but at least the reckless passing abandon is back in the box scores.
Dallas is also tiptoeing around COVID concerns. Maxi Kleber will now miss 10-14 days due to health and safety protocols, while Dorian Finney-Smith and Jalen Brunson are both day-to-day. Josh Richardson was also quarantining in Denver after the Nuggets game. We'll see if these end up as more than one-game departures. It is of note that the Mavs were supposed to take on the New Orleans Pelicans on Monday night -- with Kristaps Porzingis making his season debut -- but that game was postponed by the league.
(Last week: 18)
21. Oklahoma City Thunder (5-4)
OKC makes the jump into Sweet Success because the franchise is somehow able to show off potential trade assets, give prospects valuable experience and win games all at once. In a 3-0 week with wins over the Pelicans, Knicks and Nets, the Thunder continue to make the league look like an NBA 2K simulation.
One person I'd like to focus on is George Hill. The veteran point guard is a known commodity as a bridge guard or high-level bench scorer, and he has balled out in eight games started in Oklahoma City. You can practically pencil in "X Playoff Contender trading OKC yet another first-round pick" for Hill.
(Last week: 16)
Tier 2: We're Fine Over Here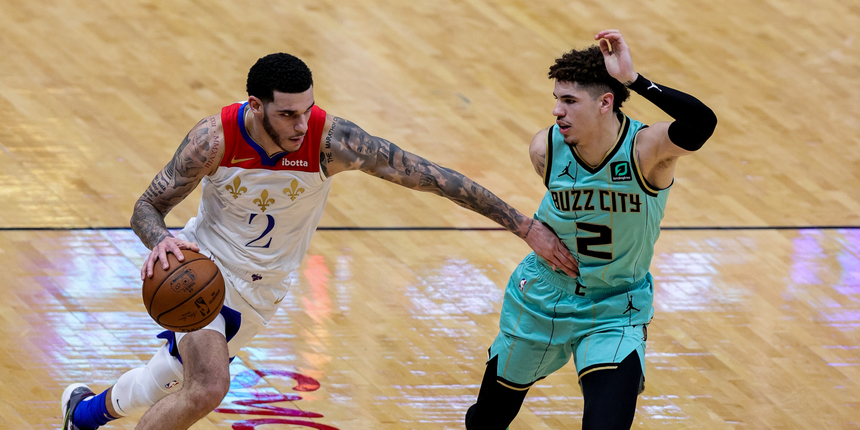 20. Brooklyn Nets (5-6)
There's a lot of weirdness right now with the Nets. For starters, we have the ever-perplexing Kyrie Irving and his multi-game absence for "personal reasons." I'm not here to speculate or throw any shade at Irving -- because no one should be dragged without understanding -- but his absence does hurt the team.
Brooklyn scored two statement wins over the Jazz and Sixers. Then, they promptly botched winnable games against the Grizzlies and Thunder -- one with a healthy Kevin Durant. Jarrett Allen has started the last four contests, and should be the starting center going forward. He's averaging a double-double through 11 games and is a far better defensive presence than DeAndre Jordan.
(Last week: 27)
19. Charlotte Hornets (5-5)
LaMelo Ball became the youngest player in NBA history to notch a triple-double in Saturday's win over the Atlanta Hawks, proving the Hornets are doing right by slowly increasing Ball's workload. But just as importantly: Charlotte won that game.
In fact, the Hornets have won their last three, including a nationally-televised comeback win over the Pelicans. Terry Rozier and Gordon Hayward are doing their best to live up to those eyebrow-raising contracts. Other prospects, like P.J. Washington and Miles Bridges, have played some solid games. This won't all last, but behind LaMelo, the future looks good.
(Last week: 11)
18. San Antonio Spurs (5-5)
The DeMar DeRozan revenge tour was really taking off before a bad Sunday loss to Minnesota. But the Spurs went 3-1 this week and scored some real big wins over the Clippers and Lakers, with Keldon Johnson's name beginning to buzz in NBA conversations.
But let's dwell on DeRozan for a second. The guy is tied for 10th in the league with seven assists per game, and he's doing it against just 1.3 turnovers per contest. Talk about underrated passing.
(Last week: 12)
17. Cleveland Cavaliers (5-5)
Our Spencer Davies recently wrote about Cleveland's unique approach to big man rotations, and it's gotten even weirder since, with J.B. Bickerstaff rolling out a lineup including Larry Nance Jr., Thon Maker, JaVale McGee and Andre Drummond. Who knows if these are long-term solutions, but you have to like a cornered head coach being bold with his lineup decisions.
The Cavs went 1-2 this week and really needed some support on offense for Collin Sexton; the team did not eclipse 100 points in any of the games. But somehow, some way, they still hold the best defensive rating in the NBA, which counts for a lot given recent history.
(Last week: 13)
16. Utah Jazz (6-4)
After a 2-2 week, the Jazz slip a bit because of two ugly losses to the Nets and Knicks. They cleared 100 points in one matchup, a convincing win over the Bucks, but otherwise remain in a shooting slump. Donovan Mitchell, Bojan Bogdanovic and Joe Ingles continued to trade the lone heat pack. When one gets hot, the other goes cold.
The upcoming slate features Cleveland, Washington, Atlanta and Denver. This should be an opportunity to build momentum against a couple of pretty bad defenses. Next Sunday, expect a decisive move in these rankings.
(Last week: 22)
15. Orlando Magic (6-4)
Injuries are piling up in Orlando. Evan Fournier is on the shelf with back spasms, dealing another blow to a bottom-five offense. At this point, Nikola Vucevic and Terrence Ross carry the scoring load, while rookies like Cole Anthony struggle to fill in the gaps.
The Magic lost badly to Dallas and Houston this week, and have a brutal slate ahead. Next week sees them take on the Bucks, Celtics (twice) and Nets. If things stay sketchy on offense, fans could return to a very different outlook on Orlando.
(Last week: 17)
14. Portland Trail Blazers (5-4)
We're back with the middling Trail Blazers! Portland moved above .500 with some big wins over some bad teams. C.J. McCollum dropped 37 points on the Sacramento Kings in a Saturday win and has quietly been cooking up nearly 28 points per game.
The Blazers have six players averaging double-digit points to help comprise a top-10 offense. But the defense remains a work-in-progress, and the roster is littered with liabilities such as Enes Kanter and Carmelo Anthony. This group is still a work in progress, but a 5-4 start is solid.
(Last week: 14)
13. New Orleans Pelicans (4-5)
That nationally-televised collapse was tough to watch from a Pelicans perspective, as they had built up a nice lead on the Hornets before forgetting how to do much of anything on a basketball court. A three-game losing streak drops the Pels down a tier, albeit three single-digit defeats.
New Orleans has to figure out its turnover dilemma. They're giving the ball away over 16.5 times per game on average, and just about every major player is a culprit. The entire starting five is averaging at least 2.4 turnovers per 36 minutes.
(Last week: 21)
12. Denver Nuggets (5-5)
The defense looks more problematic by the day with Denver, who is countering a top-five offense with a bottom-five presence on the other end. Michael Porter Jr. has entered the NBA's health and safety protocols, and we'll let those jokes write themselves.
Interestingly, the Nuggets vastly improve when they plug Will Barton in for Porter in the usual starting lineup. Add Barton to Jamal Murray, Gary Harris, Paul Millsap and Nikola Jokic, and the group has a plus-13.7 net rating. With Porter, they are minus-4.1 this season.
(Last week: 23)
11. Golden State Warriors (6-4)
The Warriors are one of two teams that completely perplex me. In bad games, the offense can't buy a perimeter shot, the bench is completely erratic and even Stephen Curry makes poor decisions.
But on a good day, Curry dominates, Andrew Wiggins looks like a fitting second-scorer, and the supporters all chip in. Golden State is so frustrating to watch, but the team is 6-4, and just sneaks out of the Sour Patch. By the way, Wiggins has actually made the second-most threes on the team, and he's doing so at a nice 38.5 percent clip.
(Last week: 8)
Tier 3: The Sour Patch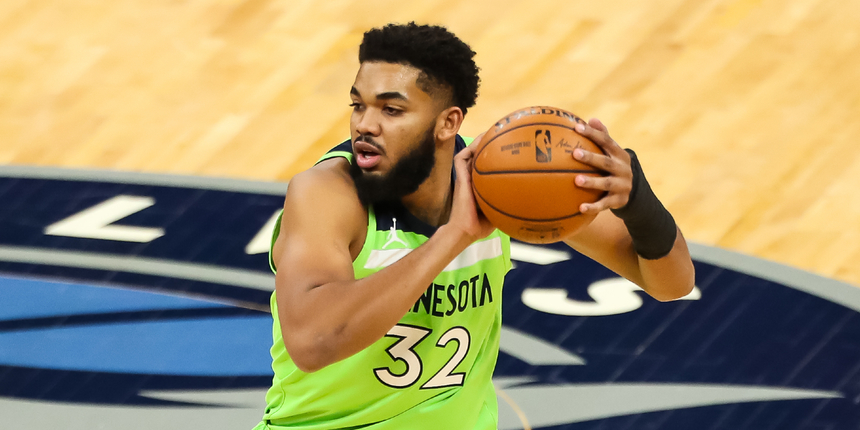 10. New York Knicks (5-5)
The Knicks are that other quixotic team. They're 5-5, and Julius Randle is suddenly a playmaking machine who actually... uses spin moves only when necessary? I mean, his Basketball-Reference nickname is Beyblade! When did he start doing this whole 22.6-point, 12-rebound, 7.3-assist-average thing? Do we buy it?
I can't get behind them enough to cast them out of the Sour Patch. Not while Tom Thibodeau refuses to change up his rotations to give young guys more time, or give R.J, Barrett a breather. Not while Barrett himself is floundering on the court, too. But the Knicks are on the doorstep of breaking free. Give me one more week as a non-believer.
(Last week: 4)
9. Sacramento Kings (4-6)
Tyrese Haliburton alone can't save Sacramento from the Sour Patch. The Kings have lost five of their last six games and look pathetic on the defensive end. They have the worst defensive rating in basketball (118.0) and are 25th in turnover generation, which keeps De'Aaron Fox from causing chaos on the fastbreak.
Richaun Holmes is questionable for Monday against the Pacers, and Sacramento sorely needs him back. They lack any sort of physicality inside after Hassan Whiteside played his way out of the rotation.
(Last week: 15)
8. Atlanta Hawks (4-5)
Things have turned very bad, very fast for the Atlanta Hawks. John Collins has voiced his frustrations regarding the team's Trae Young-centric offense. And in a vacuum, this type of friction isn't a major red flag -- if the Hawks weren't also losing.
Atlanta has dropped four straight against the Cavaliers, Knicks and Hornets (twice). Young has turned the ball over 42 times already. Now, Bogdan Bogdanovic is likely out for an extended period with a fractured knee. This young squad has to right the ship soon before it snowballs into discord.
(Last week: 24)
7. Chicago Bulls (4-7)
Despite a 1-3 week, the Bulls had all their games decided by two possessions or less. They took down the Portland Trail Blazers, 111-108, before losing to the Kings by four points, Lakers by two and Clippers by three. Chicago turns the ball over more than any other team in basketball, and it reinforces the apathetic view that many have on their young core.
Patrick Williams is the lone prospect who consistently inspires hope. The fourth overall pick in 2020 is currently averaging 10.3 points and 3.5 rebounds per game, while knocking down 47.2 percent of his shots, including 45.8 percent of his triples. He does a really nice job choosing his spots while competing on the defensive end. Williams is outplaying the perceptions of him as a long-term project.
(Last week: 5)
6. Memphis Grizzlies (3-6)
It's been tough sledding without Ja Morant as the Grizzlies try to drum up some offense. They lost low-scoring affairs against the Lakers and Cavaliers before ending the week on a high note with a win over Brooklyn. But the current starting five of Tyus Jones, Dillon Brooks, Kyle Anderson, Brandon Clarke and Jonas Valanciunas has almost no spacing, with Brooks the only player worth contesting from long range.
At some point, head coach Taylor Jenkins has to consider guys like Desmond Bane and De'Anthony Melton in the starting lineup. Bane, in particular would provide a serious boost on offense, and has proven himself as a valuable rookie piece.
(Last week: 7)
5. Houston Rockets (3-5)
A 1-2 week saw Houston drop matchups against the Lakers and Pacers, though they ran all over the Magic. The team is in a weird gray area. Houston has three 20-point-per-game scorers in James Harden, John Wall and Christian Wood. But Harden isn't exactly straining to get production; he is dead last among qualifying players in average speed on the court, at just 3.60 miles per hour.
Wall and Wood can attack the rim, but neither have shot-making ability from outside. Eric Gordon is currently ice-cold, and no one on the bench is really a threat off the dribble. I'm not sure how you solve this limbo in Houston.
(Last week: 6)
4. Minnesota Timberwolves (3-7)
The Wolves finally snapped a seven-game losing streak by shutting down the San Antonio Spurs, but boy, this was a runaway train before Sunday. Minnesota is hemorrhaging points, sitting third-worst in defensive rating. They gave up 120 or more opposing points in each game during the skid.
Karl-Anthony Towns made a one-game return, but did not play in Sunday's win due to his wrist injury, and it sounds like he is rushing the recovery process. That's not good on a lot of fronts for a franchise centerpience.
(Last week: 9)
3. Detroit Pistons (2-8)
Killian Hayes has a torn labrum, and instantly the most intriguing player on the Detroit Pistons is out for an extended period of time. Even with Jerami Grant shattering expectations as a 25-point scorer on average, there just isn't a whole lot to get excited about in Detroit. They had a tough schedule this week, going 1-2 with a win over the Suns.
Dwane Casey has done a lot of mixing and matching with his rotation; the starting five is actually the third-most used combination this season. But the point, again, is: PLEASE play the young guys! Any three-man combination you can craft between Grant, Blake Griffin, Delon Wright and Mason Plumlee has a net rating of at least minus-seven, per Basketball Reference.
(Last week: 3)
2. Toronto Raptors (2-7)
The Raptors are officially in an ugly situation. They blew out the league's worst defense in Sacramento, but lost three contests, including a very winnable Sunday night game against the Warriors. Pascal Siakam had Andrew Wiggins on an island to win the game, and the Raptors star showed something important by failing to score: he simply can't be a team's primary creator.
From a season-long perspective, five games under .500 is fixable. But Toronto isn't dealing with major injuries or COVID issues; they are playing in a new stadium, though. The team just feels pretty gloomy. Our Katie Heindl wrote about why, and a lot of these problems don't seem to be leaving anytime soon.
(Last week: 2)
1. Washington Wizards (2-8)
"We can't guard a parked car," should not be the quote summarizing the first three weeks of any team's season. But Bradley Beal has correctly diagnosed the Washington Wizards, who have given up the most points per game with a 27th-ranked defensive rating.
Thomas Bryant is done for the year with a torn ACL. Russell Westbrook is out for Monday's contest, and who knows what that means for the team's chances. Washington's foothold on a playoff bid is already starting to give out.
(Last week: 1)
In case you missed it, here is last week's edition of the Sour Rankings.