Entering the third installment of our Sour Rankings, we can finally react to meaningful basketball!
The new season and new year have brought surprise stars and brutal slumps to NBA teams across the country. The Sour Rankings are due for an update, where we can weed out the mirages and pinpoint the serious concerns around the league.
If you're new to the Sour Rankings, here's a refresher. Contrary to typical Power Rankings, this listicle celebrates all that is going wrong for your favorite team. We've ranked the NBA teams from least sour to most sour.
The central question is ultimately this: How good should you feel about the direction of the franchise?
Do not expect this to be a simple inverse Power Rankings. The Sour Rankings shine a spotlight on indefensible decisions, Hollywood headlines and heart-stopping bad luck. A losing team with exciting young players, for example, will earn credit, while a title contender riddled with drama will fall.
This week's installment of the Sour Rankings balances small-sample data and reasonable reactions with some changes in the hierarchy based on news and notes. Enjoy!
Tier 1: Sweet Success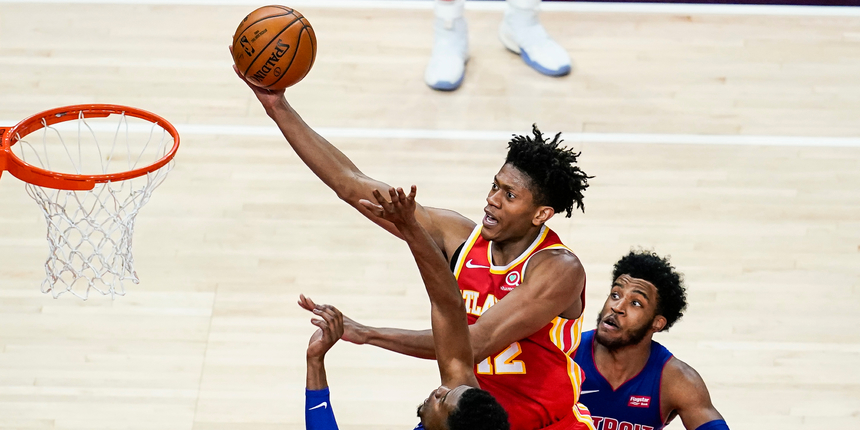 30. Los Angeles Lakers (5-2)
Given the quick turnaround for the defending champs, a 5-2 start is perfectly fine. The Lakers have downed five struggling teams and lost close contests to the Clippers and Trail Blazers to open the season. So far, Frank Vogel has not been afraid to play LeBron James (7 GP) and Anthony Davis (6 GP), even with the short offseason.
It should be noted that Talen Horton-Tucker's preseason breakout is translating to a real (albeit inconsistent) spot in the rotation. The sophomore has played in six games so far and averaged a tick over 14 minutes in the matchups.
(Last week: 29)
29. Milwaukee Bucks (4-3)
Not a great start for the Bucks, who are still coming down from the high of locking up Giannis Antetokounmpo long-term. Three of their four wins have been by 30 or more points, but Milwaukee lost badly to the Knicks and Heat, and they were a Jayson Tatum game-winner short against the Celtics.
Antetokounmpo has been iffy out of the gate. The reigning MVP was shooting just 47.5 percent from the floor before Tuesday -- partly hampered by his weak yet high-volume intake from distance. His efficiency is bound to improve inside, though, so there's little cause for concern.
(Last week: 30)
28. Philadelphia 76ers (6-1)
Philly has steamrolled through some weak opponents, going 6-1 (with the one loss to the Cavaliers). The starting lineup of Ben Simmons, Seth Curry, Danny Green, Tobias Harris and Joel Embiid has a net rating of plus-15 in 97 minutes together. Harris and Embiid are on hot streaks, but that quintet looks really, really good.
Embiid didn't get much hype in the offseason, but I think it should be noted that, when healthy, he has a legitimate case as the best center in basketball. Embiid has All-Defense rim protection, underrated mobility and elite post footwork. If his three-ball can hang in the 34-35 percent range, his offensive arsenal can also devastating.
(Last week: 25)
27. Brooklyn Nets (3-4)
The Irving-Durant duo is unmatched right now. Both stars are averaging at least 26 points, 5 rebounds and 4 assists per game while shooting at least 38 percent from downtown. The Nets are 3-4, but the most important long-term aspect -- the chemistry between this pair -- is locked and loaded.
Brooklyn did lose Spencer Dinwiddie for the season, which is a noticeable blow to the team's guard depth. The team also continues to start DeAndre Jordan over the straight-up better player in Jarrett Allen. But we'll see how impactful those notes are.
(Last week: 27)
26. Miami Heat (3-3)
South Beach has flip-flopped between wins and losses so far this season while Jimmy Butler has missed some time with an ankle injury. Though the record isn't exciting, the growth of Tyler Herro specifically is a positive takeaway.
Our own Nekias Duncan broke down how Herro has fared at the point so far, and he emphasizes how giving Herro this role, even if he struggles at first, should set him up for long-term success. With the Heat a penciled-in playoff contender, this should get fans excited about improvement from last year.
(Last week: 26)
25. Phoenix Suns (5-2)
Great balls of fire! The Suns have been the explosion of the early season, getting out to 5-2. They've beaten some pretty hefty teams, including the Nuggets, Mavericks, Jazz and Pelicans. The best part, though, is how balanced the attack has been.
Only Devin Booker is currently scoring more than 20 points per game, but six other Suns are averaging double-digit points: Deandre Ayton, Chris Paul, Mikal Bridges, Cameron Johnson, Dario Saric and Jae Crowder. Everyone is contributing to the hot start. Oh, and Phoenix is currently allowing the fewest points per game in the NBA (100.6). All aboard the Suns train.
(Last week: 21)
24. Atlanta Hawks (4-3)
Meanwhile, in the Eastern Conference, the Hawks are the young breakout team to watch. They also have seven players reaching double-digit points per game en route to the second-highest scoring offense in the league. The schedule has been relaxing, but Atlanta did split the early series against the contending Nets.
De'Andre Hunter is an early Most Improved Player candidate to watch. The fourth overall pick from last season is averaging 14.7 points and 6.5 rebounds per game while canning a ridiculous 48.3 percent of his triples. Hunter's value has always been on defense; this offensive production is huge.
(Last week: 22)
23. Los Angeles Clippers (5-2)
Don't let the historic loss to the Mavs sway you too much on this Clippers team. They've gotten out to a 5-2 start and won the Opening Night grudge match against the Lakers. Kawhi Leonard and Paul George look like the dynamic duo they should be, and the rest of the supporting cast is living up to expectations.
One extra I'm keeping an eye on is Nicolas Batum. He's averaging a weird stat line: 8.7 points, 5.7 rebounds and 2.9 assists per game while shooting 45.8 percent on threes. L.A. plays Batum almost 29 minutes per night, so he's a key rotation piece. I can't tell if he's been good, yet, so I'll give you his box score numbers to chew on.
(Last week: 15)
22. Utah Jazz (4-2)
The Jazz are a solid 4-2, but just grabbed a huge Friday night win over the Clippers. This team has been plowing ahead through some shooting slumps, which is a good sign for potential positive regression.
Donovan Mitchell, Bojan Bogdanovic and Joe Ingles were all under 31 percent from deep to start the season before Bogdanovic caught fire Sunday night. They all were above 36 percent last season and those percentages should rise back up as the season wears on. Given those woes, a 4-2 start looks pretty great.
(Last week: 18)
21. New Orleans Pelicans (4-3)
Fans eviscerated the Pelicans for their lazy defense in the NBA Bubble. So even in a small sample, the fact that New Orleans wields the fourth-best defensive rating in the league entering Monday (101.0) is a win. Stan Van Gundy's squad has taken two beatings from the Suns and Heat (and Monday's overtime loss to the Pacers was dreadful), but they have also beaten the Spurs, Thunder and Raptors (twice).
Their offense is a bit of a roller coaster, but the colloquial "best-ability-is-availability" area has been a major success. Zion Williamson, Brandon Ingram, Lonzo Ball and Eric Bledsoe are all healthy, which is a cosmic alliance as far as injuries go. As long as they can stay on the court together, their offense should improve; they are currently scoring 103.4 points per 100 possessions (which ranks 22nd in the NBA).
(Last week: 19)
Tier 2: We're Fine Over Here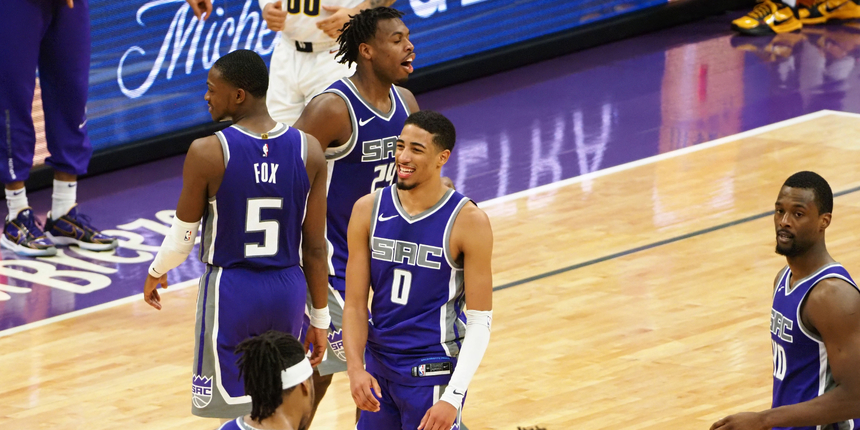 20. Denver Nuggets (2-4)
A 2-4 start never feels good. So why are the Nuggets still well-off in these rankings?
Well, the second-worst defensive start in basketball accounts for a lot of those problems. Denver is giving up over 116 points per 100 possessions, and they let the offensively-challenged Kings walk all over them in two losses. Remember: this team is coming off a short offseason as well after grinding to a Western Conference Finals appearance.
Denver should find some stable ground on defense while their third-ranked offense keeps chugging along. We're seeing more proof that Nikola Jokic, Jamal Murray and Michael Porter Jr. can coexist as an offensive trio. Should the defense continue to vomit points, the Nuggets could be in for a tumble next week.
(Last week: 28)
19. Indiana Pacers (5-2)
With the highest jump in our Sour Rankings, Indiana has gone from glum to good in the last week. The Pacers traded blows with the Celtics and rolled through three Eastern Conference cellar dwellers en route to 5-2. A lot of the major question marks are thriving -- especially Victor Oladipo.
As the trade chatter has died down, Oladipo has locked in. He's gone 20-for-44 from long range while averaging nearly 21 points per game. The Pacers' offense has to keep rolling outside of Domantas Sabonis. If Oladipo's offense looks more like his 2017-18 self, Indiana becomes a lot more interesting.
(Last week: 5)
18. Dallas Mavericks (3-4)
Everyone realizes that Luka Doncic is colder than the Antarctic tundra right now. Even with a 31-point outburst against Houston, he is frigid from downtown. He is forcing a lot of shots. But fans should not overreact to such an abnormal slump. Doncic is going to make his shots; he's still one of the best creators in basketball. A six-game sample is not going to disspell two years of otherworldly growth.
The Mavs are still 3-4, with a middling offense even through their team-wide woes. As a squad, Dallas is shooting under 34 percent percent from deep. With these offensive weapons, there's just no way that stays so low.
(Last week: 20)
17. Orlando Magic (5-2)
With a four-game winning streak and a two-game losing streak, the Magic are already in their classic "what-do-we-do-with-this-team" form. Their results include a nice Opening Night win over the Heat, a win against the bad Wizards, a split with the Thunder and a brutal loss against the Sixers.
But the positives are legitimate. Markelle Fultz is doing some really good things with the tutelage of point guard whisperer Steve Clifford. Cole Anthony's per-game line does not reflect the flashes of needed bench creation that he can bring to Orlando. And everyone's favorite borderline starter, Terrence Ross, is going crazy. These are fun times, even if the ceiling is still low.
(Last week: 8)
16. Oklahoma City Thunder (2-4)
As the wise Emperor Palpatine once said, "Everything is proceeding exactly as I have foreseen it." For Sam Presti, this start could not be better. The Thunder look quite bad as a team, but nearly every prospect has shown flashes.
Darius Bazley, Lu Dort and Isaiah Roby have checked in for some monster games. Aleksej Pokusevski and Theo Maledon are translating, even if the stats don't help. And an underrated bright spot is that Al Horford and George Hill have been great, which means they'll bring in some treasures at the trade deadline.
(Last week: 17)
15. Sacramento Kings (3-4)
One of the notable pre-draft criticisms of Tyrese Haliburton was his funky shooting form, which analysts thought he'd have to change in order to succeed in the NBA. So far, the 2020 lottery pick is serving up splashes. He has made 10 of his 20 three-point looks and seems determined to enter the Rookie of the Year race.
As for the Kings, they've scored two great wins against the Nuggets and Suns, but also lost twice to the Rockets. Now, there's this bizarre Twitter trade request from Marvin Bagley's dad (with De'Aaron Fox's father also getting involved in the drama with a tweet of his own). We'll put SAC in the middle for now.
(Last week: 7)
14. Portland Trail Blazers (3-3)
Like I wrote in our last Sour Rankings, this Blazers team is going to need some warm-up time. In a solid 3-3 start, Portland has been massacred by the Clippers and Jazz, but also took down the Lakers in a nice win. Gary Trent might be the hottest hand in basketball, per his ridiculous 58.8 percent three-point clip.
Terry Stotts is using his head and starting Derrick Jones Jr. over Carmelo Anthony, which should help a struggling defense. It's an overall solid opening for a squad that is exactly that -- solid.
(Last week: 14)
13. Cleveland Cavaliers (4-3)
A 4-3 start with wins over the Hawks and Sixers? Cleveland has quietly been rolling behind some unreal play from Collin Sexton, who is putting up 26 points per game and scoring at a crazy pace. Other Cavs youngsters have looked promising as well, namely backcourt mate Darius Garland and fifth overall pick Isaac Okoro.
The Cavaliers would perform better in these rankings if it wasn't for their injuries. Kevin Love is out for several weeks with a calf injury. Okoro's injured foot has limited him to just two contests. Also, Dante Exum left Monday's game against the Magic with a non-contact calf injury.
(Last week: 12)
12. San Antonio Spurs (2-4)
Even though the Spurs sit at a pedestrian 2-4, their opening slate included two losses to the Lakers and a nail-biter against the Pelicans. San Antonio's core of prospects has shined. Six-foot-five Keldon Johnson is holding his own as a forward, averaging 16.2 points and 7.5 rebounds per game. He's a high-motor defender who should be a key piece for this team long-term.
While DeMar DeRozan continues to prove he's more than ESPN's 82nd-ranked player, LaMarcus Aldridge and Rudy Gay are slumping. Aldridge, in particular, has dealt with minor injuries and looks increasingly departed from his former All-Star self.
(Last week: 6)
11. Charlotte Hornets (2-5)
Here's a great example of the unique nature of the Sour Rankings. Charlotte has gotten off to a rough 2-5 start while posting mediocre numbers on both ends. But the key players have looked phenomenal. Terry Rozier has uncorked two massive games -- a 35-point outing in a loss to the 76ers and a 42-point performance in a losing effort versus the Cavs. Gordon Hayward has been active for all six contests and played well.
On the prospect front, LaMelo Ball looks as expected, with radical shooting streaks and flashy passes. His high-minutes role off the bench makes sense in the short-term. So while the wins are not coming, the goals are being met.
(Last week: 2)
Tier 3: The Sour Patch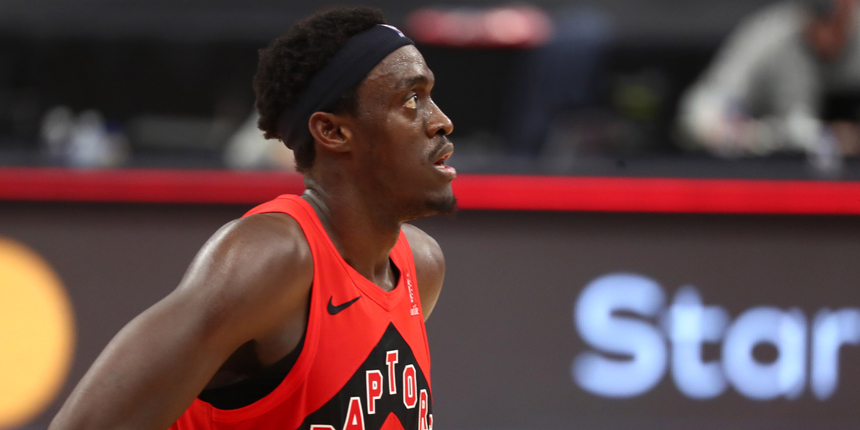 10. Boston Celtics (5-3)
The Celtics are 5-3, and three of those wins are against Eastern Conference playoff teams, but... does this feel good?
Jaylen Brown has been simply phenomenal, but Jayson Tatum still shies away from contact and prefers long threes in crunch time. Brooklyn embarrassed the C's on Christmas Day, and the offense is all over the place. The bench is loaded with prospects who need to grow, but only Payton Pritchard seems like he is taking the next step. A loss to the Pistons (in which Boston scored just 93 points) certainly does not inspire confidence.
(Last week: 10)
9. Minnesota Timberwolves (2-4)
Karl-Anthony Towns is hurt. Josh Okogie is hurt. D'Angelo Russell is rapidly souring the fan base. Jarrett Culver has disappeared once again. Anthony Edwards is (expectedly) all over the map as a rookie.
Minnesota currently ranks 26th in offensive rating and 30th in defensive rating. Until Towns and Okogie come back, those ranks don't figure to improve.
(Last week: 16)
8. Golden State Warriors (4-3)
If you have only watched nationally televised games, you might think the Warriors are the worst team in basketball. The Bay Area is in a state; Kelly Oubre can't buy a bucket, and Andrew Wiggins can at the expense of defensive effort. Stephen Curry can't uncork for 62 points every night. Draymond Green returned against the Trail Blazers on Friday and scored zero points.
If there's a positive, it's that James Wiseman is an early All-Rookie contender early on. The athletic center has demonstrated finishing, rim-protecting and long-range-shooting acumen. He's prone to major lapses, but for Wiseman to be this ready on the heels of a handful of college games is impressive.
(Last week: 13)
7. Memphis Grizzlies (2-4)
Make no mistake: this team got a convincing win against the Hornets without Ja Morant, but losing the star point guard for several weeks due to an ankle injury severely damages the Grizzlies. When your primary scorers are Dillon Brooks and Kyle Anderson, your squad won't succeed for very long.
We've been singing the song of Draft Twitter in Memphis. But now that song is a cry for help every time Brandon Clarke shows off his... "revamped" jumper. Clarke is making 20 percent of his threes so far.
(Last week: 23)
6. Houston Rockets (2-3)
Our own Alex Kennedy recently shouted out Christian Wood's eye-popping numbers in Houston. Wood has been an offensive force, and so has John Wall, who is averaging 25 points across his two games back.
To be sixth-sourest is honestly a win for Houston. Considering they have dealt with COVID-19 controversy, bad losses and postponed games all while dealing with the James Harden saga. A cloud hangs over Houston, but the Rockets are hanging in there so far.
(Last week: 1)
5. Chicago Bulls (3-4)
Different coach, same vibe with the Bulls, who have lost three games by 15 or more points to open the year. Coby White is shooting better on threes (37.3 percent) than twos (37.0 percent). His shaky gameplay mimics most of Chicago's prospects at the moment.
Chandler Hutchison has tested positive for COVID-19, which temporarily sidelines him, as well as Lauri Markkanen, Tomas Satoransky and Ryan Arcidiacono, per contract tracing protocols. Now we have fewer chances to see if these pieces are worth keeping around the Windy City.
(Last week: 9)
4. New York Knicks (4-3)
The Knicks are a respectable 4-3, yet it still feels like Immanuel Quickley and Julius Randle are the only players keeping Manhattan from grabbing pitchforks. Tom Thibodeau is force-feeding the Elfrid Payton-R.J. Barrett-Reggie Bullock-Julius Randle-Mitchell Robinson lineup down our throats, and it's not fun.
How's that lineup doing? Its net rating is -5.6 points per 100 possessions before Monday's win over the Hawks. That's not the worst number in the world, but it reinforces what every Knicks fan is thinking: Please, Thibs, not this.
(Last week: 3)
3. Detroit Pistons (1-6)
Yes, Jerami Grant is your Most Improved leader right now. But his dominance (can we call it that?) does not excuse the Pistons for being a funky bad team. And unfortunately, I'd grade them at about a C for properly accelerating the rebuild.
Sekou Doumbouya is playing just 11.3 minutes per game. Dwane Casey has given Killian Hayes a proper trial by fire with five starts. But the five minutes per game leaders are: Grant (36.7), Blake Griffin (31.5), Mason Plumlee (29.7), Derrick Rose (26.8) and Delon Wright (25.2). That's just not how you play your young guys.
(Last week: 4)
2.Toronto Raptors (1-5)
What an absolutely massive implosion over a 10-day period for the Raptors. We can start with Pascal Siakam, who has fouled out twice in his last two games played. Emphasis on the "games played" part, because his attitude after fouling out led to a one-game suspension, so the franchise centerpiece was seated on the bench in the Raptors' lone win.
Toronto wields the worst offense per 100 possessions through six games. It's sure to improve -- this is still an Eastern Conference contender -- but as far as playoff squads go, the Raptors are in the dumps.
(Last week: 24)
1. Washington Wizards (2-5)
When Russell Westbrook has played, he has four triple-doubles, and the Wizards are 1-4. When he does not play, the Wizards are 1-1. We shouldn't diminish Westbrook's Hall-of-Fame career, but... this is obviously not working right now.
Washington opened its season with a five-game losing streak before feasting on the Minnesota "Free Points" Timberwolves and the Brooklyn "We Don't Start Our Best Defender" Nets. This just does not look like a playoff-caliber team.
(Last week: 11)