The James Harden trade saturated the basketball landscape a few weeks back. But rest assured that after a brief cooldown period, the NBA rumor mill is back up and running.
As some franchises grow increasingly frustrated with the early-season results, the trade market is starting to warm up. We've seen Bradley Beal's name tossed out there, only for he and Scott Brooks to publicly deny any desire to leave. Lonzo Ball and J.J. Redick are reportedly the subjects of early calls to New Orleans. Both storylines are touched upon in the rankings below.
If you're new to the Sour Rankings, here's a refresher. Contrary to typical Power Rankings, this listicle celebrates all that is going wrong for your favorite team. We've ranked the NBA teams from least to most sour. Three tiers organize the league: Sweet Success (be happy!), We're Fine Over Here (self-explanatory!) and the Sour Patch (be sad and angry!).
The central question is ultimately this: How good should you feel about the direction of each franchise? Some teams value wins this season, while others are looking down the road at long-term pieces.
Do not expect this to be a simple worst-to-best Power Rankings. The Sour Rankings shine a spotlight on indefensible decisions, Hollywood headlines and heart-stopping bad luck. A losing team with exciting young players, for example, will earn credit, while a title contender riddled with problems will fall.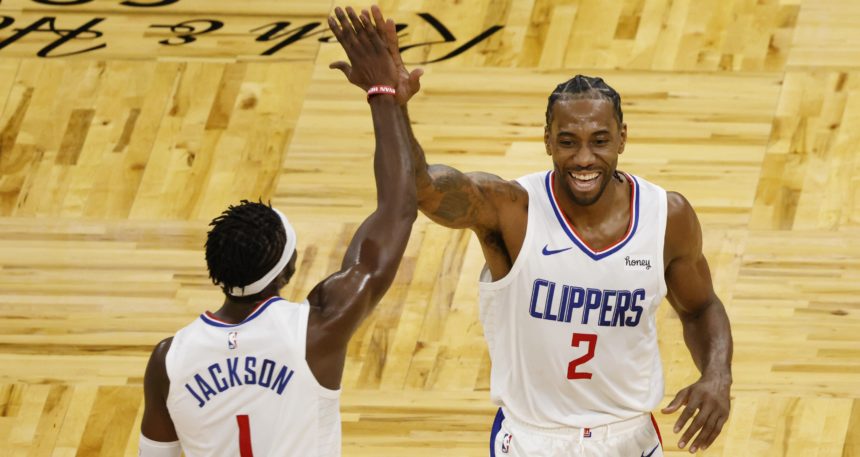 Tier 1: Sweet Success
30. Los Angeles Clippers (16-5)
The Clippers have swiped the best record in basketball from their crosstown counterparts. They breezed through an easy week with wins over the Miami Heat, Orlando Magic and New York Knicks. The perimeter shooting is simply unreal; every mainstay rotation player aside from Ivica Zubac has made at least 36 percent of their three-pointers this season, and six different scorers are hitting at least 41 percent from deep.
The starting lineup of Patrick Beverley, Nicolas Batum, Paul George, Kawhi Leonard and Serge Ibaka is a ridiculous plus-25.2 points per 100 possessions better than opponents in 167 minutes together. They've spearheaded a quiet powerhouse that has won 10 of its last 11 games.
(Last week: 28)
29. Los Angeles Lakers (16-6)
In a 2-2 week, the defending champs lost a close game to the Sixers and a not-so-close game to the Pistons before rebounding with wins over the Celtics and Hawks. Any time L.A. comes out on top over Boston, it's a morale booster, and Saturday's victory had to feel great.
Interestingly, since we checked in on the usage of LeBron James and Anthony Davis last week, both have seen noticeable upticks in minutes. After clearing 35 minutes in just three of the Lakers' first 14 contests, James has now played at least 35 minutes in seven of his last eight games. Hopefully this is a sign that he feels energized after the short turnaround from last postseason.
(Last week: 30)
29. Philadelphia 76ers (15-6)
This was a statement 3-0 week from Philly, who beat the Lakers, Timberwolves and Pacers to maintain a grip on the Eastern Conference's top spot. But while the latter two wins are great, we should focus on that 107-106 triumph over Los Angeles on national television.
Joel Embiid didn't even play his best basketball and still walked away with a team-high 28 points. Tobias Harris dropped 24 points on 10-of-16 shooting. Philly largely contained a high-powered Laker bench and stayed strong defensively in the closing minutes. Wednesday's win is a major stepping stone for the aspiring title contenders.
(Last week: 27)
27. Utah Jazz (15-5)
An 11-game winning streak finally died against the Denver Nuggets on Sunday. But the Jazz still made their mark last week and have shown up as one of the premier offenses in basketball. Utah has been known as a stingy defense for years; the scoring end is where things get dangerous for opponents this year.
The Jazz currently sport the highest threes-attempted rate in basketball, and they're canning long range bombs at a 40 percent clip. They also have the highest offensive rebound percentage in basketball -- helped tremendously by free-agent-returnee Derrick Favors. He's grabbing 4.7 offensive boards per 36 minutes, which is even better than teammate Rudy Gobert.
(Last week: 25)
26. Milwaukee Bucks (12-8)
With two losses to mediocre teams and two wins against playoff contenders, this was a weird week for Milwaukee. The Pelicans and Hornets detonated on the Bucks' defense, hitting 42 three-pointers across the two games. Neither team is especially frightening from downtown, so I'd chalk up a bit of these losses to unfortunate hot shooting.
We did get to see some more productive nights out of the bench. D.J. Augustin and Bryn Forbes are essentially perimeter specialists on the offensive end, but both can capably knock down looks. Torrey Craig also made spot appearances and is teetering on the edge of the rotation. He deserves some opportunities as an elite defensive specialist, but maybe he'll become more important in playoff games.
(Last week: 26)
25. Brooklyn Nets (13-9)
The Nets are great, and Brooklyn should get excited about the notion that some member of the new Big Three will explode on any given night. Then there's this stat: since the James Harden trade, Brooklyn wields an offensive rating that would track as the best of all-time.
The problem? Their defensive rating is on pace to be the worst of all-time. And when the Nets gave up 149 points to the Washington Wizards on Sunday, it put their early defensive struggles on full view. Brooklyn has a big week upcoming against the Clippers, Raptors and 76ers. It's the first time their revamped team will face a mini-gauntlet.
(Last week: 29)
24. Denver Nuggets (12-8)
A quick turnaround for Denver has seen the team win six of its last seven games. This week, the Nuggets ended Utah's winning streak and beat the Heat while falling to San Antonio. Was the Jazz win Nikola Jokic's best game of his career? It's gotta be up there, with 47 points, 12 rebounds and five assists.
Sunday was also the Facundo Campazzo game. He didn't light up the box score -- a solid 11 points and five assists -- but Campazzo threw some absolute dimes that reminded people why NBA teams go for some veteran EuroLeague guards when they have the chance. Reminds me of some of these completely bonkers Milos Teodosic highlights from when he was on the Clippers a few years back.
(Last week: 20)
23. Memphis Grizzlies (9-6)
Despite playing just two games, the Grizzlies feel back. They dominated the Spurs in a pair of contests, winning each by more than 15 points. They're on a seven-game winning streak, with more than a week of COVID-induced breaks in between, and look rejuvenated with Ja Morant back at the helm.
Let's continue hyping up De'Anthony Melton. The 2018 second-round pick made nine of his 16 triples in the two wins and is up to 45.4 percent from long range this season -- well above any previous seasons. With his game rapidly turning into two-way production, Melton is making that three-year, $27 million deal look like a massive bargain.
22. Phoenix Suns (11-8)
Two wins over Dallas and a rout of Golden State have the Suns back on the right track. They went 3-1 this week with a loss to OKC. Devin Booker reminded everyone on Monday that he is one of the best clutch shotmakers in the Association.
Phoenix is also turning its defensive promise into consistent production. The Suns allowed 102, 93, 105 and 108 points in four strong efforts, and they have the fifth-ranked defensive rating in the NBA right now. Chris Paul, Mikal Bridges and an improving Deandre Ayton have spearheaded the evolution.
21. Charlotte Hornets (10-11)
I mean, what a statement week for Charlotte after nearly falling into our Sour Patch last week. The Hornets took down the Bucks and Heat while splitting a series with Indiana. That's three quality wins against Eastern Conference playoff teams, all while LaMelo Ball continues to wow as a rookie.
Ball had a monster night against Milwaukee, posting 27 points, nine assists and four steals against a single turnover in the win. He was a game-high +37 off the bench! He then earned his first start against Miami, and while Ball again demonstrated some streaky decision-making on offense, he helped lead Charlotte to an overtime victory. Shout-out to Malik Monk as well, who poured in 36 points off the bench in the effort.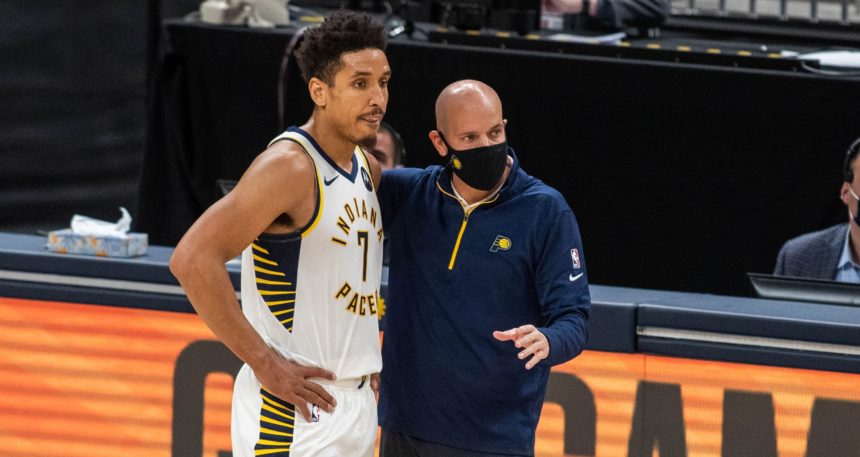 Tier 2: We're Fine Over Here
20. Indiana Pacers (11-9)
The Pacers slipped a bit, but it's less their fault and more that other teams had some seriously positive weeks. Indiana went 1-2, splitting with Charlotte and losing a good game to Philadelphia. They still sit in solid position in the East standings, but have a tough schedule next week that includes matchups with Memphis, Milwaukee and Utah.
Among the league's underrated playmakers is Malcolm Brogdon. The 28-year-old is averaging seven assists against two turnovers per game and has cut his turnover percentage from a struggling 13.7 percent last year to a pristine 9.1 percent. Brogdon has always been a smart player within his role; as that grows, his steady presence continues to keep up.
(Last week: 24)
19. Cleveland Cavaliers (10-11)
Cleveland had an easy schedule this week and came out... okay. They crushed the Pistons, but lost to the Knicks and barely eked out a split in a two-game series with Minnesota. J.B. Bickerstaff is doing the right thing by sticking with Darius Garland and Isaac Okoro in the starting lineup -- even through the young guns' struggles. He was rewarded with a 19-point, 11-assist performance from Garland on Monday.
Jarrett Allen keeps wowing with his new team. He put up 23 points, 18 rebounds and five blocks in the win over Minnesota, handling a depleted frontcourt. Allen is a no-doubt starting center at this point, and for Cleveland, choosing between him and injured Andre Drummond is a fun problem to have.
(Last week: 23)
18. San Antonio Spurs (11-10)
For some reason, the Spurs just didn't have an answer for Memphis this week. But two losses to the Grizzlies are nullified by some big-time wins over Boston and Denver. Our Spencer Davies detailed how the Spurs are mixing youth and experience in this year's roster, and it has worked pretty well so far.
I want to highlight this passage from Davies, which is eye-opening support for DeMar DeRozan's growth when many wrote him off in San Antonio:
"DeRozan has gone from being a rookie with the lowest assist percentage (4.3) at his position to a veteran ranked in the 100th percentile using the same criteria (29.5) during his 12th season, per Cleaning The Glass. It's been extremely evident through San Antonio's first 17 games that he is the team's primary playmaker (not to mention he's taking care of the basketball). He's still pretty clutch too, guys!"
(Last week: 16)
17. Houston Rockets (10-9)
I'll concede this as my pick for least-likely hot streak in 2021. What if I told you that Houston was 7-3 since the James Harden trade, and currently riding a six-game winning streak? Talk about moving on from a break-up. With wins over Portland, New Orleans ad OKC this week, Houston is back over .500 and in the playoff race.
During this run, the Rockets have held five of six opponents under 110 points and quietly built up the third-best defensive rating in basketball. The offense is clicking, too; in the 136-106 win over the Thunder, seven different Houston players hit double figures. I don't know how much is sustainable, but the Rockets are kind of a fun team right now.
(Last week: 9)
16. Boston Celtics (10-8)
The C's only had two games this week, but both leave a bad taste in fans' mouths. The 110-106 loss to the Spurs was a very winnable contest, as was the huge rivalry game with the Lakers that ended in a 96-95 defeat. Marcus Smart will also be out two-to-three weeks with a calf strain, which is another bummer for a team that's losing its heart and soul.
As Boston battles a few short-term injuries, fans shouldn't panic as Kemba Walker continues to shake off the cobwebs. Payton Pritchard could be back soon, which will boost the second unit. Still, you sure wish Walker or Daniel Theis had converted potential game-winners on Saturday night.
(Last week: 22)
15. Portland Trail Blazers
Damian Lillard added another jaw-dropping shot to his Dame Time career mix on Saturday. You can count on Lillard to crush opponents' dreams, just like you can count on the Trail Blazers to be a good-not-great team. Portland lost narrowly to Houston, beat Chicago on Lillard's buzzer-beater and got massacred by Milwaukee this week.
Enes Kanter is putting up some big box-score numbers and has managed a double-double in each of his last four games. But don't be fooled; Kanter is a solid complement, but he's doing nothing to help the Blazers' 29th-ranked defense. It's tough to see how things can get better as long as Jusuf Nurkic remains out of the lineup.
(Last week: 17)
14. Oklahoma City Thunder (8-11)
The Thunder went 1-2 this week and had two blowout losses of 22 points or more. But in the context of the franchise, OKC grew again with some standout prospect performances. Lu Dort, Shai Gilgeous-Alexander and Darius Bazley all had nice nights, but this week the spotlight shined on Theo Maledon.
Maledon took the reins in a 147-125 loss to Brooklyn, scoring 24 points and canning all six of his threes. The 19-year-old has now started three games for Oklahoma City and shot the ball well, which was a slight worry in the pre-draft process. Head coach Mark Daigneault has not been shy about playing the second-round pick, and Maledon has earned the tempered excitement from fans.
(Last week: 13)
13. New York Knicks (9-12)
Despite the 1-2 week, the Knicks made some critical strides, namely in the form of Immanuel Quickley. The rookie guard went for 25 points twice this week and averaged 21.7 points overall. Moke Hamilton explained in this piece just how much hope Quickley has provided this starving Knicks fan base.
Between Quickley's emergence and the improving play of R.J. Barrett, it feels like New York is finally making tangible progress in the short- and long-term. Quickley, Barrett, Mitchell Robinson and -- dare I say it -- Julius Randle inspire optimism for a competitive core of the future.
(Last week: 12)
12. Toronto Raptors (8-12)
An uninspiring week for Toronto included a win against the Magic, but losses to the Bucks and Kings. The expected performers -- Pascal Siakam, Kyle Lowry and Fred VanVleet -- have largely been good, and the emerging depth off the bench inspires confidence in Toronto turning things around.
The center situation is worth monitoring. People know about Chris Boucher's explosion as a high-usage sixth man off the bench. But Aron Baynes has still earned the start for all 17 of his games played, and he has slowly been rounding into form over the past week. These are the only two traditional bigs on the roster, and I wonder how much Nick Nurse has thought about switching things up given the underwhelming record.
(Last week: 14)
11. Atlanta Hawks (10-10)
Atlanta emerges from the Sour Patch after going 2-2 with a daunting schedule. The Hawks got the expected win versus Washington, beat the Clippers, and played the Lakers and Nets close. As they continue to work back from injuries, that's a good sign for a young roster.
De'Andre Hunter is out for a week, which puts another short-term damper on the team. But Trae Young seems to be finding his groove again. He had 38 points in that huge win over LAC, and then put up 41 in the victory versus Washington. Without Hunter, the Hawks' offense is going to lean heavily on that microwave scoring touch.
(Last week: 10)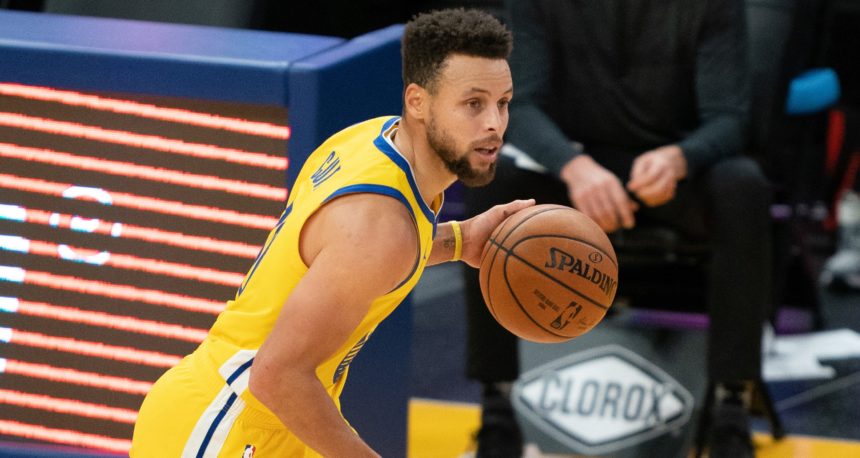 Tier 3: The Sour Patch
10. Golden State Warriors (11-9)
Sure, the Warriors went 2-1 this week, but they beat up on the hapless Pistons and Timberwolves. They also lost a blowout contest to Phoenix, a team that should be in their competitive tier. It feels like positive vibes surround the Warriors, but we need to see them step up against quality opponents.
Golden State is 7-1 this season against teams below .500, so it's great that they're taking care of business when expected. But the squad is 4-8 against teams .500 or above, and some of those games have been dreadful. Next week sees them play Boston, Dallas twice and San Antonio, which should provide some more substance to the results.
(Last week: 8)
9. Miami Heat (7-13)
So many extreme circumstances surround this Heat team that it feels unfair to drop them into the Sour Patch. Jimmy Butler just came back after a lengthy absence. Eight rostered players are currently dealing with notable injuries. Then there are the COVID-related absences that are finally being resolved.
But at some point, fans have to be concerned that the defending East champs are 7-13. They lost to Denver, LAC and Charlotte this week, and barely snuck by the Kings in a 105-104 win. Unfortunately for Miami, it doesn't feel like the full roster will be back together soon, which makes the losing all the more frustrating.
(Last week: 18)
8. Chicago Bulls (8-11)
The Bulls are the Portland Trail Blazers of the Sour Patch; the sky is not falling, but there's just never a whole lot to get excited about for a losing team with inconsistent young players. Chicago had a 1-1 week, losing on that Damian Lillard heatbreaker and beating the Knicks, 110-102.
We'll give them Lauri Markkanen, who had two games with 30-plus points this week. Markkanen has been relegated to somewhat of an afterthought in the Bulls' prospect chest. But he's regained some touch this season and is quietly sporting 51-41-85 shooting splits. This is a year for Markkanen to prove himself as a long-term piece; so far he's doing a solid job.
(Last week: 7)
7. Dallas Mavericks (8-13)
Cheat sheet for the Sour Rankings: If a team's franchise centerpiece publicly acknowledges that team is playing awful basketball, they're signaling a one-way ticket to the Sour Patch. Luka Doncic highlighted the "terrible" basketball Dallas is playing, and the Mavericks sit eighth because of how bad it has been.
The Mavs went 0-4 this week and have lost their last six. A tough schedule is no excuse; Dallas was a consensus mid-playoff pick, and they should be competing against Utah and Phoenix with a healthy Kristaps Porzingis. The Mavericks sit as the worst-shooting team from long range in basketball.
(Last week: 19)
6. New Orleans Pelicans (7-12)
The Pelicans could've salvaged this week with a gimme win over Sacramento. Instead, the Kings outscored them 31-15 in the final quarter of Monday's matchup to flip the script, 118-109. So a 2-2 week with a win over the Bucks doesn't feel nearly as great as it should.
Trade rumors are also swirling around the team. Lonzo Ball has popped up on the Shams Charania radar (Shams ChaRadar?) and J.J. Redick seems destined for an exit. The Nets, Celtics and Sixers are all possible destinations for the sharpsooting guard, and given his removal from the rotation, Redick doesn't appear to have a future in New Orleans.
(Last week: 6)
5. Sacramento Kings (8-11)
A 3-1 week is good for Sacramento, who capitalized on the struggling Raptors and Pelicans while also beating the Magic. The Kings' abhorrent defense looked a little better, though it is still the worst in the league. They do have the seventh-best offensive rating and De'Aaron Fox has helped lead the charge. He put up 30 points in a 105-104 loss to the Heat and 38 in the comeback win over New Orleans, and is hitting a nice 35 percent of his three-pointers this season.
Now the road gets tougher, with next week's contests against the Celtics, Nuggets and Clippers. If SAC can stay competitive and even win one or two games, they'll be due for a move back down the ladder. But facing three of the better offenses in hoops is no easy task for this defense.
(Last week: 4)
4. Orlando Magic (8-13)
Another week, another depressing string for Orlando, who lost all three scheduled games by double digits. Add Aaron Gordon to the long-term injury report as well. He's slated to miss four-to-six weeks with a severe left ankle sprain, so one of basketball's worst offenses loses another starter.
The new starting lineup could look like: Cole Anthony, Dwayne Bacon, Evan Fournier, James Ennis and Nikola Vucevic? Maybe Gary Clark replaces one of those wings, or Khem Birch starts at power forward? The options aren't attractive for the Magic right now.
(Last week: 5)
3. Washington Wizards (4-12)
That Sunday night win over the Nets saved Washington from the top spot in our Sour Rankings, full stop. Russell Westbrook had his best game as a Wizard, and he and Bradley Beal combined for 78 points in the 149-146 victory. It also snapped a four-game losing streak out of that extended absence from play due to COVID-19 eligibility.
Beal was the finger-pointing target of the week due to how well he has played in some of these losses. While outsiders clamor for a trade, Beal himself has said "no thanks," and it seems like he won't be going anywhere soon. That should bring some solace to a team that was thought to be on the verge of a full teardown.
(Last week: 3)
2. Detroit Pistons (5-15)
The Pistons picked up a pretty bizarre victory, beating the Lakers by 15 in an upset win. But they also lost badly to the Cavaliers and Warriors, and there aren't many positives for a team ranked in the bottom-10 on both ends.
Chris Sheridan broke down the Most Improved Player battle, and it sounds like Jerami Grant and Christian Wood are the two leading contenders for the award. I would honestly give it to Grant at this stage, given the lack of expectations on the two-way forward and the seamless transition he has made into a high-usage role. But can you give him the award when the Pistons are still so bad?
(Last week: 2)
1. Minnesota Timberwolves (5-15)
Nothing changes at the No. 1 spot in the Sour Rankings. Minnesota went 1-3 this week with a split against Cleveland, a tough loss to Philly and a statement defeat at the hands of the Warriors. Without Karl-Anthony Towns, the Wolves have cratered to the worst offensive rating in the league to match their 27th-ranked defense.
In the most-recent contest, a 100-98 loss to the Cavs, Ryan Saunders rolled out 12 different guys. He started Ed Davis instead of Naz Reid and employed a number of young bench guards and wings. Saunders isn't an elite tactical coach when the full roster is together, so you can imagine how successful the Wolves are when he doesn't even have enough clear rotation players.
(Last week: 1)