With the regular season set to tip off on Dec. 22, let's take a look at where each team in the Southeast Division stands. We'll break down what's to like and dislike, a lineup to watch and a reasonable range for them to finish in the standings.
If you missed it, read our previews on the Atlantic, Central, Southeast, Northwest and Pacific divisions.
Dallas Mavericks
WHAT TO LIKE: LUKA DONCIC
At 21 years old, Doncic flirted with a triple double average (29-9-9) for a season, then raised his game in the postseason (31-10-9) while duking it out against two elite wing defenders in his first playoff appearance.
You'll almost run out of superlatives talking about Doncic. The passing is sublime, his stepback is a statistically underwhelming, yet growing weapon. Despite the lack of an upper echelon first step, he's able to bump, grind and angle his way into the paint. From there, he's able to use his size, touch and craft to finish at the rim or generate looks for others.
The Mavericks posted the highest offensive rating in NBA history, and that efficiency starts with the stellar play of Doncic. There's a reason NBA GMs are torn between starting their franchise with him or Giannis Antetokounmpo.
OTHER LIKES
- Josh Richardson is going to be a godsend for this team defensively. Dorian Finney-Smith is a good defender; he can't be your best defender.
- James Johnson will add some much-needed toughness. Beyond that, he'll provide Doncic with a creative short-roll option whenever they play together. I'm here for the funky sequences they'll be part of.
WHAT TO DISLIKE: SECONDARY CREATION
There is a massive gulp between the playmaking capabilities of Doncic and everyone else on the roster. That is both a "duh" statement -- Doncic is arguably a top-five player already -- and a concern for the deep playoff hopes.
Their second in command, at least in terms of pick-and-roll creation, was Seth Curry. Among 342 duos to run at least 75 pick-and-rolls together, only three pairings were more effective than the Curry-Porzingis hookup (1.34 PPP), per a source with access to Second Spectrum tracking data.
Curry was shipped out to Philadelphia as part of a deal for Richardson in an effort to boost the perimeter defense. While that may end up being a net positive for the Mavericks, Richardson certainly has his limitations as an initiator. He isn't an advanced passer or shooter, and he lacks the shake necessary to consistently win 1-on-1s.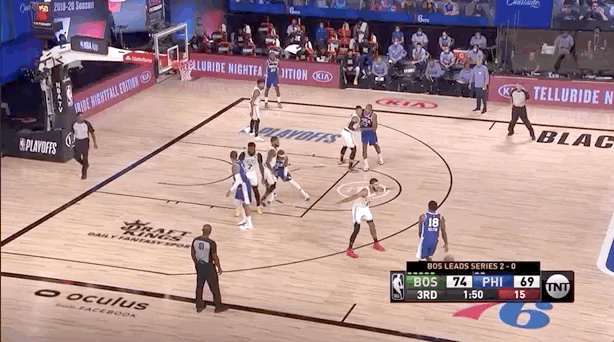 Getting Jalen Brunson back will help some. Tyrell Terry has the skill-set to be a change-of-pace attacker alongside Luka, though you'd have to believe that Rick Carlisle would trust a rookie point guard on purpose.
OTHER DISLIKES
- Porzingis' health is always going to be a wildcard. The Mavs have the frontcourt personnel to manage in the short-term, but they're going to need him if they wish to make a serious playoff run.
- Mike Prada opened my eyes to the Mavs' clutch-time struggles on a deeper level with his most recent piece. With a slight drop in creation from Curry to Richardson, they have even more questions to answer about their late-game offense.
LINEUP TO WATCH: Luka-Hardaway-Richardson-DFS-Porzingis
I would anticipate this being the closing lineup on most nights for the Mavs. They're mostly switchable 1-through-4, headlined by the versatility of Richardson and Finney-Smith. Offensively, they'll stretch teams thin with a five-out style; good luck dealing with the Luka-Porzingis high pick-and-roll.
BEST CASE: 3rd Seed
Porzingis will be needed in a postseason setting, but Luka could cobble up enough pick-and-roll goodness with their current bigs for the machine to keep churning. Any progression with Luka's jumper would firmly put him in the "Best Player in the League" discussion.
WORST CASE: 6th Seed
If there is an area where the Mavs will miss Porzingis beyond the pick-and-pop shooting, it's at the rim defensively. Only six players blocked more shots at the rim than Porzingis (74); of those six, only JaVale McGee (75) did so in fewer minutes (1130) than Porzingis (1814).
The dip in movement shooting could hurt the Mavs' offense. These are all minor kinks that could be worked out as the season continues, but any slippage in the margins would hurt in a conference as tightly contested as this one.
Houston Rockets
WHAT TO LIKE: HALF-COURT DIVERSITY
In Stephen Silas, the Rockets have a new head coach that, in preseason at least, seems a lot more willing to incorporate movement into the offense than Mike D'Antoni was in previous seasons. The Rockets also have the personnel necessary to do more things.
Take this possession for instance.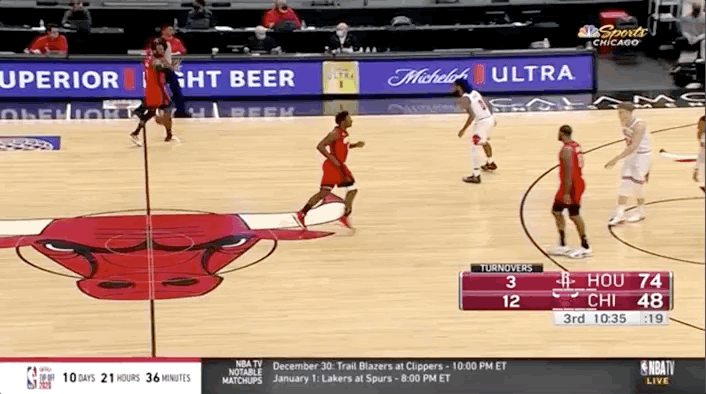 That's a quick example of the Rockets running Double Drag, with Cousins capping things off with a three-ball. Double Drag is an extremely common action among the league. There's nothing profound about the set itself.
What's important is that the Rockets actually ran it; only the Bucks and 76ers ran fewer "double pick" plays than the Rockets last season, per the Second Spectrum source. Even seeing this basic action run frequently in the preseason bodes well for their half-court optionality.
OTHER LIKES
- I don't think John Wall is a better player than Russell Westbrook on balance; Westbrook has been much more effective as an initiator because of his ability to wreak havoc at the rim, with or without a screen. There's also the matter of availability, where Westbrook wins going away as of the past few seasons. I do think Wall is a better shooter and more accurate passer, two skills that should make him a better fit alongside James Harden for however long he sticks around.
- Shout out to the Rockets for having versatile ball screen partners. Christian Wood is a violent roll man, and has enough ball skills to short-roll, catch and attack with a couple of dribbles. DeMarcus Cousins still has juice as a pick-and-pop threat, and he is strong enough to bully his way to the rim against sloppy close-outs.

- I'm curious to see what a more egalitarian, movement-based approach can do for a guy like Eric Gordon. He's generally been inconsistent as a shooter; I wonder how much of that is due to him spending so much time spotting up darn-near 30 feet from the basket versus flying off pindowns or handoffs and attacking that way.
WHAT TO DISLIKE: THE HARDEN SWEEPSTAKES
Almost none of these moves -- the frontcourt additions or the new head coach -- move the needle this season if Harden is flipped.
Harden's trade request was the icing of a topsy-turvy offseason cake. The videos of him celebrating Lil Baby's birthday, among other things, reflect poorly on him in light of his team trying to prepare for the season, as well as the pandemic still very much being a thing.
Messy doesn't begin to describe this situation, and it's one that needs to be settled sooner rather than later.
OTHER DISLIKES
- Wall being a better shooter than Westbrook may be true, but it doesn't change much in practice. Teams will still duck under screens against him, and help away from him to thwart other actions when he's off the ball. The Rockets badly need more pull-up shooting.
- I worry very much about Cousins defending in space. Heck, I'm worried about the Rockets' interior defense in general.
- Speaking of defense, they're really going to miss the off-ball IQ of Robert Covington. Danuel House and others have some mighty big shoes to fill.
LINEUP TO WATCH: Wall-Harden-Gordon-House-Tucker
With the obvious "if Harden stays" caveat, you know the Rockets are still going to lean into some small-ball lineups. This is the cleanest variation of their starting unit from last season, sans Westbrook and Robert Covington. It'll be interesting to see how the slight boost in passing and shooting from Wall will vibe compared to the sheer explosiveness of Westbrook.
BEST CASE: 3rd Seed
If Harden isn't moved, and you get relatively good health from the newbies, this has the makings of a good regular-season team. Harden basically guarantees you a top-five offense by himself; giving him better complementary pieces, in addition to more creative coaching, could make the Rockets a powerhouse offensively.
WORST CASE: Bottom of the West
A Harden deal, depending on the package, could tank this season's outlook. There's also the possibility of him not being moved, chemistry being thrown off and the Rockets fading among a talented conference.
Memphis Grizzlies
WHAT TO LIKE: FRONTCOURT DEPTH
There's so much to like here.
It starts with Jaren Jackson Jr., a lanky lad with a silky jumper and shot-blocking prowess. He grew as a scorer last season (17.4 points), mostly off the strength of a newfound pull-up jumper.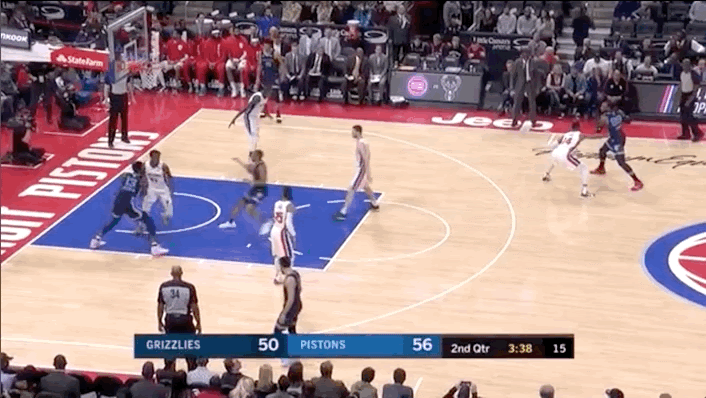 Yep, totally normal sequence for a seven-footer. He should be a terror whenever he returns from his meniscus injury. Luckily for him and the Grizzlies, there's plenty of talent in the big man room.
Jonas Valanciunas is an effective post-brute with a slingshot jumper that somehow works. Brandon Clarke was, at worst, the third-best rookie in the league. There's still room for him to grow on both ends, despite what the #AgeTruthers may tell you.
Rookie Xavier Tillman, one of college basketball's elite defenders last season, could see a little time this year. Add in a guy like Kyle Anderson that can swing up to the 4 or 5 in certain lineups, and you have a pretty versatile group of pieces to mix and match with.
OTHER LIKES
- Ja Morant is tremendously fun, save for the three times per game he lands like an injured Family Guy character after a rim attempt.
- I respect how good Dillon Brooks thinks he is.
- I'm still a Justise Winslow truther. Guys his size that can defend multiple positions and pass the way he can are rare. Here's hoping he can get and stay healthy.
- I can't believe a team didn't seriously try to pry De'Anthony Melton away. His contract (3/27) is an absolute steal.
WHAT TO DISLIKE: HALF-COURT SCORING
You see, the thing about Brooks thinking he's as good as he does, is that he actually isn't as good as he thinks he is. The bigger issue is that he very well may be the Grizzlies' best wing creator.
Morant does so much work as a driver and passer, but doesn't possess the pull-up chops to be a true number one option -- at least not yet. Within that context, he needs help. Brooks can't qualify as that help. Winslow isn't that guy. Desmond Bane is more of a gap-filler than possession ender.
If there's anything that limits the Grizzlies' ceiling, it's the lack of a true bucket-getter.
OTHER DISLIKES
- This team still seems pretty barren in terms of shooting, Having Morant, Anderson and Valanciunas in the same starting lineup is a thing that is both plausible and terrifying.
LINEUP TO WATCH: Morant-Brooks-Winslow-Clarke-JJJ
Whenever we get to see the Healthy Grizzlies, I'd like to see this as a first-sub or closing lineup. A primary initiator in Morant, secondary guy in Winslow and plus-shooters around them. Winslow and Clarke can defend different types of players in a pinch; Morant and Brooks at least compete, even if they have their limitations. Jackson Jr. would have to be the glue here. He'll need to be able to hold down the fort as a rebounder to make this work.
BEST CASE: Play-In Tournament
The Grizzlies shocked the world last season behind the strong play of a rookie-led core. If linear progression is in the cards, it's easy to see Morant, Jackson Jr. and others taking this team to another level. If Morant's pull-up comes along, that would alleviate some of the half-court concerns the team has. Jackson Jr. coming back as a better rebounder or more disciplined against fakes would help the Grizzlies end possessions.
WORST CASE: Bottom of the West
The risk here is that progression isn't always linear. There's reason to doubt their half-court offense against good teams, headlined by their lack of pull-up and movement shooting. If those skills don't pop for any of their young guys, namely Morant, the Grizzlies could be passed by more reliable teams in the conference. And though the Grizzlies have plenty of talent in the frontcourt, none of those guys change the geometry of the floor like Jackson Jr. does. They'll miss him early on.
New Orleans Pelicans
WHAT TO LIKE: ZION WILLIAMSON-BRANDON INGRAM PAIRING
The Pelicans' two best players couldn't be more different in their approach to bucket-getting. Ingram uses a smooth handle and high release point to get to his spots. Zion uses brute strength, a blazing first step and an even quicker launch pad to assault the rim -- and anyone who gets in his way.
That dichotomy -- Ingram's on-ball creativity and Zion's DESTROYER OF WORLDS aggression at the rim -- makes the two an interesting pick-and-roll tandem that we need to see more of.
The Pelicans generated nearly 1.11 points per possession on trips featuring an Ingram-Zion ball screen last season, per the Second Spectrum source. Ingram's pull-up jumper is reliable enough to burn drop coverage. Closing off his airspace -- with a higher "show" from the big or with a switch -- swings the advantage from Ingram to Zion.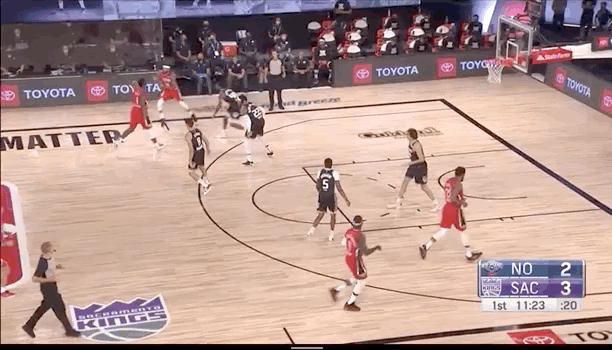 More. Please. I beg.
OTHER LIKES
- I like that the Pelicans acknowledged their poor defense and went stupid-hard over the offseason to correct that issue. I like the Stan Van Gundy hire as a culture-setting choice; he'll demand buy-in and accountability on that end. If you're going to flip a guy like Jrue Holiday, getting Eric Bledsoe to replace that point of attack defense is a solid consolation prize.
- The Pelicans were a middling rebounding team last season; it's safe to say Steven Adams is going to help on that front.
- Big fan of the Kira Lewis Jr. pick. The Pelicans may not see the fruit of that selection in the early stages of this season, but he vibes nicely with the rest of the young core.
WHAT TO DISLIKE: FRONTCOURT SPACING
Zion doesn't stretch the floor right now. That's fine. He's at his best terrorizing the rim; he may be the best at terrorizing the rim. With a guy like Zion, you ideally want to pair him with a big that can shoot, or at least one that provides value as a high-post passer for high-low opportunities.
The Pelicans...don't have many of those.
Adams is a fine passer, but certainly isn't an elite one. He also offers nothing in the name of jump shooting. Ditto for Jaxson Hayes, an explosive lob threat that doesn't provide much else as of now. Nicolo Melli is the best (read: only) shooter in the front court, but the Pelicans bled points when he and Zion shared the floor.
OTHER DISLIKES
- Uh, who exactly can get a half-court bucket outside of Ingram at this point? Holiday wasn't a perfect guard scorer, but his ability to get to the rim and make reads will be missed.
- There's a bit of a glut at guard and not a lot of depth behind Ingram; a roster balancing move seems to be in order (unless Lonzo Ball decides to accept he may be best utilized as a wing)
LINEUP TO WATCH: Bledsoe-Redick-Ball-Ingram-Zion
It may not happen often, and it may not happen often for obvious reasons (DEFENSE), but the Pelicans are going to throw Zion at the 5 at some point.
When they do, I want to see what this unit looks like. They'll need to blitz or switch pretty heavily since Zion is a bit of a mess navigating space, but there's enough athleticism, length and off-ball instincts to make it work in spurts. Offensively, you can really spread things out around Zion as a screener and generate goodness just about every time down.
BEST CASE: Play-In Tournament
There is a ton of talent on the roster -- young, old, or otherwise. Van Gundy has a history of leading teams to Year 1 leaps. The challenge will be fielding enough lineups that have the right blend of shooting and defensive aptitude. If Van Gundy can push the right buttons, it wouldn't shock me to see the Pelicans fighting for a playoff spot.
(Without the league's help this time.)
WORST CASE: Bottom of the West
The spacing in the frontcourt is just so bad, though. There's also a ton of pressure on Ingram to lead a playoff offense without much help alongside him. The task may be too tall for him. Even if he isn't, I'm worried about what the late-game offense could look like if teams force the ball out of Ingram's hands.
San Antonio Spurs
WHAT TO LIKE: THE GUARD ROOM
Very quietly, the Spurs have a pretty fun young core. It's guard-heavy, which may lead to some consolidation at some point, but they've done a great job of acquiring talent at both guard spots.
The headliner is Dejounte Murray, a wing-sized initiator that triples as one of the best perimeter defenders and guard rebounders in basketball. It's truly a marvel watching him sliver through screens and hound ball-handlers.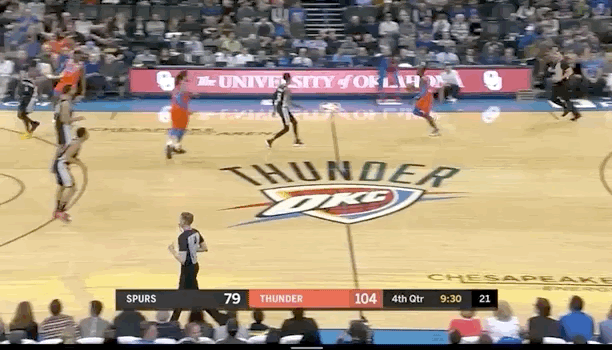 Derrick White provides similar juice as an on-ball pest, though he's showcased more equity as a creator than Murray has to this point. White has turned himself into a credible shooter, which complements his ability to slice into the lane. The fun number: he ranked in the 93rd percentile as a pick-and-roll ball-handler (passes included), per Synergy.
Lonnie Walker IV is a fireball of energy on both ends; rookie Devin Vassell is wise beyond his years as a team defender, can shoot and is a relative ball of clay in terms of on-ball ability.
OTHER LIKES
- The pendulum has probably swung too far in the other direction for DeMar DeRozan. We know what the limitations are, but he's still pretty darn useful offensively. The passing has really improved in recent years, and he can get you an intermediate bucket whenever he wants.
- Much like the Melton contract is a steal for Memphis, the Jakob Poeltl deal (3/27) is also quite the bargain for the Spurs. He may be the best interior defender the general NBA world doesn't know about.
- Please keep taking threes, LaMarcus Aldridge.
WHAT TO DISLIKE: DEEP PULL-UP SHOOTING
Here's a surprising stat: the Spurs led the NBA in pull-up three efficiency (36.2 percent) last season.
Here's a not-so-surprising stat: only the Sixers (5.5) and Suns (6.1) teams took fewer pull-up threes than the Spurs (6.5) did.
This is an extension of the Spurs not taking threes in general, as they ranked dead-last in three-point rate. The personnel just didn't allow for it, and the loss of Bryn Forbes (39.6 percent on pull-up triples) certainly won't help.
It'd be nice to see some of the young pieces spread their wings in this regard. This isn't a title contention year for the Spurs and Patty Mills won't be there forever to provide that skill in spurts; encourage Walker IV or Murray or Vassell to build some comfort in that area.
OTHER DISLIKES
- The interior defense behind Poeltl is pretty darn bad. Aldridge had a brief stretch as a plus-positional defender, but there was certainly some slippage last season.
LINEUP TO WATCH: White-Murray-Walker-DeRozan-Aldridge
We only saw this group for a singular minute last season; the Spurs were more likely to go with Poeltl as the lone big in this four-guard lineup, and did so with marginal success. If they're going to keep DeRozan and Aldridge, it's worth seeing what they look like alongside the young guards for an extended sample.
BEST CASE: Play-In Tournament
If you just take a cursory glance at the roster, there aren't significant holes anywhere. They have slashers, shooters, defenders, rim protectors; smart, talented vets in DeRozan, Aldridge and Gay, plus young guys like Murray that could really pop. Related note: Gregg Popovich is still one of the best coaches in the sport. The injury bug has bitten the Spurs hard in recent years; a reversal of that misfortune could put them right in the playoff hunt.
WORST CASE: Bottom of the West
Trade rumors have been swirling around Aldridge and DeRozan for a while now. It wouldn't be a shock to see the Spurs attempt to sell if they start slowly. Though the team is pretty deep, the high-end talent just isn't there compared to the Lakers or Clippers of the world. If none of the young pieces break out in a meaningful way, the Spurs risk being a competitive, but ultimately lower tier team in the West.