With the regular season set to tip off on Dec. 22, let's take a look at where each team in the Pacific Division stands. We'll break down what's to like and dislike, a lineup to watch and a reasonable range for them to finish in the standings.
If you missed it, read our previews on the Atlantic, Central, Southeast and Northwest Divisions.
Golden State Warriors
WHAT TO LIKE: RETURN OF STEPHEN CURRY
If we can set aside the narrative stuff for a moment — where he ranks among point guards, his place on an All-Time list, the "can he carry a bleh roster" storyline that will be exhausted all season — let's just acknowledge how filthy this dude is when he's healthy.
We've never seen a player break defenses in the way that Curry does. He legitimately strikes fear in opponents the second he crosses half-court. He can pull from anywhere, at any time, from any angle. You have to actively try to be less efficient when sharing the court with Curry.
Having him back on our television screens is a blessing that shouldn't be taken lightly.
OTHER LIKES
- This is one athletic group, particularly on the wings. Andrew Wiggins, Kelly Oubre Jr. and an older-but-still-spry Kent Bazemore will take turns filling the wings in transition and dunking on folks.
- Curry being back means we'll get to see Draymond Green look useful offensively. Not that his skills aren't real — he's a legitimately quick processor, good (and sometimes illegal) screener and plus-passer. But the threat of Curry accentuates all of those skills. Engaged Draymond is Fun Draymond is Good Draymond.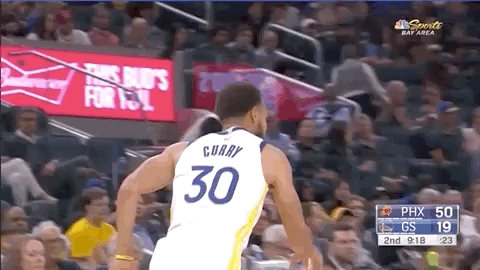 - If the Warriors are going to commit to running, this is going to be a great fit for James Wiseman whenever he's available. He should get a couple dunks and a trip to the free throw line per game on rim runs after misses.
WHAT TO DISLIKE: GUARD DEPTH
The Klay Thompson injury SUCKS.
From a fan standpoint, Thompson is an easy guy to root for and a fun guy to watch. Though Curry is the greatest shooter ever, there's no sight quite like Thompson running hot. We'll miss that.
Practically, Thompson is the Warriors' second-best scorer and shooter, and their best perimeter defender. The depth behind him at the 2 is pretty weak, though I generally like Brad Wanamaker.
It's flat-out dire behind Curry; an injury to him would kill any hope of a playoff spot pretty quickly.
OTHER DISLIKES
- There is a true lack of reputable shooting on the roster behind the Splash Brothers, particularly in the frontcourt. Green has always been inconsistent, and teams have no reason to fear Kevon Looney flinging up triples. I'll just say I'm a bit skeptical of Wiseman being a deep threat anytime soon.
LINEUP TO WATCH: Curry-Bazemore-Oubre-Wiggins-Green
This may be the Warriors' best bet at a Death Lineup of sorts. You'd want one of Wiggins or Green to pop as a three-point shooter to really create a frenzy, but even without that, the framework is there for success.
High ball screen with Curry and Green, inviting a trap. Curry releases to Green, who can swing to Oubre or Bazemore in either corner, or hit Wiggins chilling in the dunker spot for lobs.
Defensively, there are enough #tools for this unit to swarm opponents.
BEST CASE: 5th Seed
If Steph is STEPH, he can lift this team to a comfortable playoff spot. His gravity has been on full display in preseason games; there should be even more capitalization of his talents as the roster returns to full strength. At their best, this team can swarm guys on the perimeter with their newfound length and athleticism, create turnovers and blast teams in transition. That's going to be the formula.
WORST CASE: Bottom of the West
With no Thompson, the margin for error is nonexistent. It was barely existent with him, in comparison to the rest of the playoff-caliber teams in the conference. A Curry injury would absolutely tank this team.
Los Angeles Clippers
WHAT TO LIKE: STAR POWER
The Clippers disappointed last year. It's easy to make fun of them. Paul George and Kawhi Leonard both stunk up the joint in a Game 7 of a series they held a 3-1 lead in. I get it.
Those two are still really freaking good at basketball. George gets busy in a myriad of ways: flying off pin downs, in transition, in traditional pick-and-rolls. He remains a tremendous defender.
Kawhi is coming off the most complete campaign of his career. In addition to his usual three-level brilliance and snatch-your-chain defense, he turned himself into a pick-and-roll maestro practically overnight.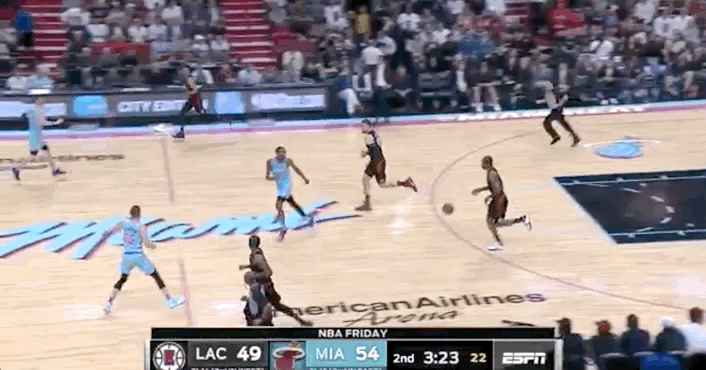 There is no better wing tandem in the league than Kawhi and George. Period.
(The Celtics are on their heels in that regard, and could pass them this season if both guys take another leap. Let's see if it happens first.)
OTHER LIKES
- Big "yes" vote for the Ty Lue hire. He'll help open up the offense, and I'm confident he can reach the stars in a way that Doc Rivers couldn't.
- It was shocking to see the Clippers trade Landry Shamet, but getting Luke Kennard is a move I've warmed up on. He's a fantastic shooter, even if Shamet is a little more of a movement threat. The separation comes on the ball; Kennard combines a reliable pull-up trigger with underrated passing chops.
- Serge Ibaka is better than Montrezl Harrell, especially in games that matter. That's that on that.
- More Ivica Zubac is a good thing. One of the better rim protectors in the league and a guy that has more pick-and-roll equity than he's been allowed to show.
WHAT TO DISLIKE: POINT GUARD PLAY
I think the Clippers had a good offseason overall, but doing nothing to address their point guard situation is definitely disappointing.
Patrick Beverley remains a hound at the point of attack and has proven to be a reliable three-point threat. He isn't getting guys into their spots in the half-court.
Lou Williams can do that, but he leans more scorer than table-setter. We also have years upon years of evidence that he's a liability in the postseason once the whistle tightens, and teams hunt him relentlessly on the other end.
Reggie Jackson is fine, I guess.
Go get George Hill or something, please.
OTHER DISLIKES
- I do think losing JaMychal Green will hurt a little bit. He was a nice change-of-pace option at the 4 that could also swing down to the 5 for some spacy lineups. It's never a bad idea to have a little bit of Marcus Morris insurance.
- Speaking of Morris, that contract is steep. The three-point shooting really has to hold for it to be worth it.
LINEUP TO WATCH: Beverley-George-Kawhi-Morris-Ibaka
Imagine being down a bucket in the waning seconds of a game and trying to score against this group. Offensively, It's a bit light on playmaking. There's just so much shooting on the floor that it may not matter. It would be hard not to capitalize on those kinds of built-in driving lanes.
BEST CASE: 2nd Seed
The Clippers ranked in the top five in offensive and defensive rating last season, and they've arguably gotten a little better on both ends. This is particularly evident in the frontcourt; the interior defense should improve with more Zubac minutes and the addition of Ibaka, while Ibaka provides a level of shooting that'll open things up for everyone.
If Kennard is healthy, the Clippers will have a little more half-court creation. That plagued them at times last season, particularly in games without Kawhi or George.
WORST CASE: 6th Seed
Kawhi or George suffering an actual (or in Kawhi's case, additional) injury in addition to built-in rest days would sting quite a bit. Building chemistry is going to be priority number one with a new-ish coach and mild roster turnover; it could be hard to do that with the stars missing time.
Also, the top of the conference is just that good. The Clippers would gladly take a regular-season step back to work out some kinks if it leads to a deeper postseason run.
Los Angeles Lakers
WHAT TO LIKE: THE RICH GETTING RICHER
What a freaking offseason for this group.
You get extensions from LeBron James and Anthony Davis. You swap out Danny Green and a late first for Dennis Schroder, then replace Green with Wes Matthews for basically one-fifth of the price.
You poach Montrezl Harrell from the Clippers, which at the very least prevented them from working a sign-and-trade elsewhere to bring in an asset. You add Marc Gasol to the fray to juice your half-court spacing and creation.
Sheesh.
OTHER LIKES
- Talen Horton-Tucker has the goods. Not "answer a question about the Bucks' title hopes by leading with THT's preseason play" good, but surely nobody would go off the deep end like that.
WHAT TO DISLIKE: THE HYPE MACHINE
Somebody absolutely went off the deep end like that.
OTHER DISLIKES
- The more I sit with it, I still find myself a little underwhelmed by the Lakers' point guard room. It's nitpicking for a team this good, but there is some regression potential in regards to Schroder's shot. Alex Caruso has to solidify a jumper at some point. If neither of those guys hit, that'll shift more of the creation burden onto LeBron. Which, I mean, hey, what a problem to have.
- I alluded to it earlier, but I'm just not a fan of Harrell in games that matter. It's going to be interesting to see what his role looks like in January compared to, say, a second-round matchup in whatever month.
LINEUP TO WATCH: Schroder-KCP-Matthews-LeBron-Davis
The Lakers have so many closing options, it's hard to track all of them. I keep coming back to this, though: Brow at the 5, LeBron running the offense and Schroder giving the Lakers an off-the-dribble threat to pair with LeBron's somewhat-still-underutilized ability as a screener.
Schroder isn't the defender that Caruso is, but his quickness and length would make him a tough target to pick on. Even if teams try, there's enough IQ on the floor to "scram" him out of mismatches. With KCP, Matthews, LeBron and Davis on the floor together, good luck scoring no matter who the 5th is.
BEST CASE: 1st Seed
The defense is going to be elite. The offense is already spearheaded by two of the six best players in basketball; not only did the Lakers add more talent offensively, they added different types of talent that allow them to switch styles at will.
Even with the Lakers resting their stars at points, this team should roll through the regular season.
WORST CASE: 4th Seed
Like the Clippers, this would be about how aggressively the Lakers rest their top guys more than a potential roster issue. It is worth pointing out that perimeter shot creation could become a slight concern if Schroder's jumper regresses from last season. Still, this defense should be enough to manufacture wins. The Lakers are going to host a first round series, folks.
Phoenix Suns
WHAT TO LIKE: HALF-COURT OFFENSE
Devin Booker can give it to you however you want it. On the block against smaller guards. In the torture chamber in the mid-post. High pick-and-roll pull-ups or stepbacks. Drives to the basket. Booker is a bonafide bucket.
Now, he has star-level help.
Out goes Ricky Rubio, a creative passer without much scoring gravity. In comes Chris Paul, the Point Gawd, the Mid Range Master.
I've written extensively about the on-court fit, but the short version is that he's going to work wonders for this team.
OTHER LIKES
- Jae Crowder seems like a snug fit at the 4. He was a mainstay for the Finals-bounce Heat in the second half of last season, bombing threes and punching above his weight defensively. Having that type of willing shooter in the frontcourt should help open the floor for Deandre Ayton.
- Mikal Bridges.
- Okay, seriously, Bridges is one of my favorite wings in the league. He has endless arms and even more endless potential on both ends. He's a heady cutter, has flashed some creation in pick-and-roll and the shot is coming. Defensively, he's already a monster. There are only a handful of wing defenders better than him right now, and he projects to get even better.
WHAT TO DISLIKE: FRONTCOURT RELIABILITY
Let's not bury the lede: Ayton has to bring it this year.
He has to bring it consistently, and he has to bring it in a multitude of areas.
There has to be a level of force he plays with on both ends; set those screens, box out, contest everything that comes his way. None of this funny business.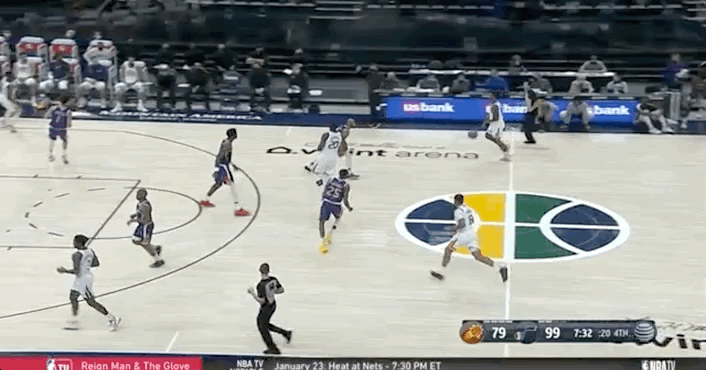 And for the love of God: elbow middies are fine, those Myles Turner-esque long-twos are not.
More than anything, Ayton just needs to be available. His suspension last season derailed what could've been a locked-in playoff spot. Aron Baynes did an admirable job last season, but Ayton could've swung enough games to where the Suns' 8-0 bubble run wouldn't have even been needed.
Come through, Big Fella.
OTHER DISLIKES
- If Paul were to suffer an injury, point guard duties would fall to Cameron Payne, Jevon Carter or maybe Langston Galloway. There are things to like about each of those players, but uh, that is quite the drop-off in talent.
-The Jalen Smith pick was one I initially talked myself into, but then immediately soured on after the free agency period. The path for playing time (read: Year 1 value added) is a murky one.
LINEUP TO WATCH: Booker-Bridges-Johnson-Crowder-Ayton
The addition of Paul means Booker won't have to run the offense. That doesn't mean there won't be times where he can or should run the offense. Swapping out Paul with Johnson or Crowder (whichever one doesn't start) would give the Suns a big, spacy, switchable group.
BEST CASE: 4th Seed
The path is pretty easy to lay out. Booker makes his first All-NBA team as the second-best 2 in the league; Paul is healthy and gives the Suns some added playmaking and shot creation in the half-court. Stellar defensive play from Bridges, Ayton (finally) putting it all together for extended stretches.
Add in serviceable vets to fill in gaps, and a top-four seed doesn't look too crazy.
WORST CASE: Play-In Tournament
Paul was able to stay reasonably healthy last season, and he was an All-NBA caliber because of it. He won't have to carry as much of a workload as he did last year, but he is still an aging small guard. An injury to him could be costly; the point guard room is pretty weak behind him compared to other positions on the roster.
Still, "fighting for a playoff spot" as the worst case scenario is massive progress from where the Suns were two years ago.
Sacramento Kings
WHAT TO LIKE: TRANSITION ATTACK
This may shock you, but the Kings are at their best when they're able to push the basketball.
De'Aaron Fox is the resident speed demon with a freshly-inked max deal to boot. He goes 0-to-100, real quick; you lose count of the three-dribbles-and-in possessions after a while.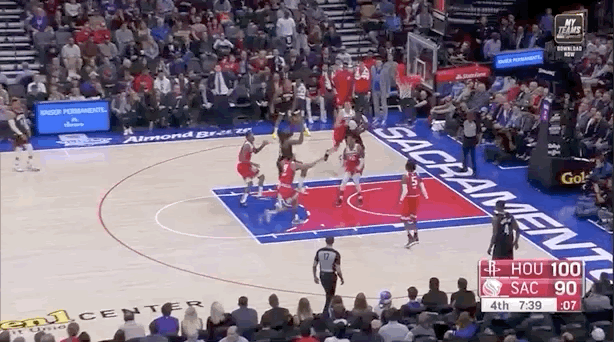 He'll have some fun running mates. Buddy Hield remains one of the best shooters on the planet. Newcomer Tyrese Haliburton thrives in space, and the rookie can spot up or act as the connector in tic-tac-toe sequences if he isn't the one initiating the break. Richaun Holmes runs hard and dunks everything.
If you miss shots against this group, it'll behoove you to get matched up. Quickly.
OTHER LIKES
- Hard to stress how much I love the Haliburton fit. Being in a place where he doesn't have to be the primary ball-handler was going to be key to getting the most value out of him. He and Fox should look good together for a long time.
- I don't mind the Hassan Whiteside signing. Getting that level of rebounding and rim protection for the minimum is a steal.
- Losing Kent Bazemore and replacing him with Glenn Robinson III is the kind of under-the-radar swing the Kings need to keep taking. He's another guy that could thrive in an up-tempo offense.
- Nemanja "Don't Hate The Player, Hate The Agent" Bjelica can shoot the skin off the ball. That kind of gravity helps for obvious reasons, but it really stands out in pick-and-roll situations. The Kings had 17 different duos run at least 100 pick-and-rolls last season; four of their five most efficient partnerships included Bjelica as the screener.
WHAT TO DISLIKE: WING TALENT
Losing Bogdanovic hurts. While you could argue Hield is second on enemy scouting reports because of his shooting, Bogdanovic was the second-best creator on the roster last season. There's an argument for the top spot, depending on how much you dock Fox for his pull-up shooting.
Their best bet to replace that is running Haliburton in three-guardish lineups. I just worry about Haliburton's frame/strength at the 3. Robinson III is a play-finisher. Harrison Barnes is way more 4 than 3 these days, and he wasn't going to create for anyone regardless.
OTHER DISLIKES
- I don't anticipate Whiteside having a massive role -- maybe 18-22 minutes a night -- which does not bode well for this defense. Holmes is explosive, but underwhelms as a rim protector. The jury is waaaaay out on Marvin Bagley defensively. Kings games are going to be track meets by default.
LINEUP TO WATCH: Fox-Hield-Haliburton-Barnes-Bagley
In an ideal world, this winds up being the Kings' best five. The Fox-Bagley pick-and-roll would be the most fruitful pairing, but honestly the attacks could come from anywhere. Screening actions prying Hield free would scramble the life out of defenses; Haliburton could feast running secondary ball screens.
Defense would be the swing; the Kings have to see if Bagley can hang at the 5.
BEST CASE: Play-In Tournament
A dynamic Fox, a happier Hield and a healthy campaign from Bagley gives the Kings a foundation for a strong offensive attack. With an actual commitment to running, it wouldn't shock me to see the Kings force extra games.
WORST CASE: Bottom of the West
This team still feels pretty weak defensively, particularly on the interior. On the other end, I worry about their half-court offense at the end of close games. They were a middling offensive unit in clutch-time last season; it's hard to see that getting better without some sort of leap from Fox as a pull-up threat.