I found a really neat graphic in the maelstrom of NBA Twitter this week, courtesy of Owen Phillips:
I don't think I'd panic if I'm a Celtics fan pic.twitter.com/7xbBWIXe5F

— llewellyn jean (@owenlhjphillips) February 15, 2021
This graph details, in some ways, how many obstacles NBA teams have had to hurdle this season. The general trend seems to be that squads with moving parts in the starting lineup -- due to COVID, injuries or trades -- have disappointed, while those with more continuity have thrived. It helps paint a picture of a weird landscape where most teams are in this gigantic middle tier.
Not all mediocre teams are created equal. For example, The Boston Celtics sit at 13-13, the Toronto Raptors are 12-15 and the defending Eastern Conference champion Miami Heat are 11-16. But there's much less doom and gloom surrounding the Heat because of what they've gone through this year than Boston, and much less doom and gloom with the Celtics than the Raptors. Contextual differences exist, and that's what the Sour Rankings are all about.
If you're new to the Sour Rankings, here's a refresher. Contrary to typical Power Rankings, this listicle celebrates all that is going wrong for your favorite team. We've ranked the NBA teams from least to most sour. Three tiers organize the league: Sweet Success (be happy!), We're Fine Over Here (self-explanatory!) and the Sour Patch (be sad and angry!).
The central question is ultimately this: How good should you feel about the direction of each franchise? Some teams value wins this season, while others are looking down the road at long-term pieces.
Do not expect this to be a simple worst-to-best Power Rankings. The Sour Rankings shine a spotlight on indefensible decisions, Hollywood headlines and heart-stopping bad luck. A losing team with exciting young players, for example, will earn credit, while a title contender riddled with problems will fall.
Tier 1: Sweet Success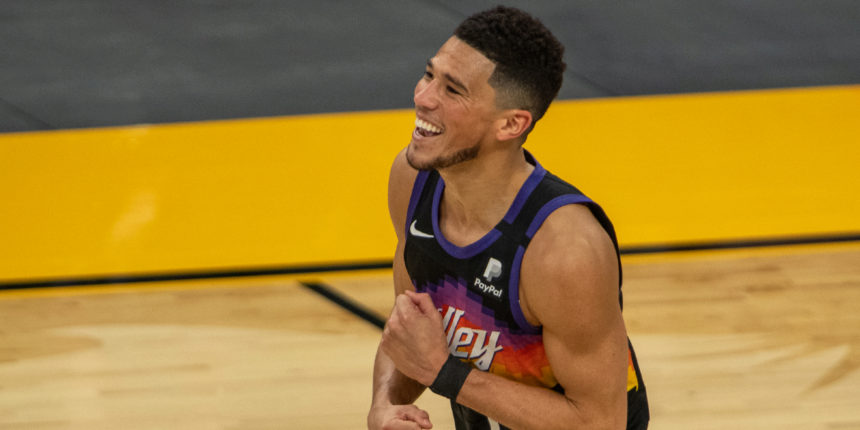 30. Utah Jazz (23-5)
Every week is more impressive for the Utah Jazz. Now on an eight-game winning streak, they most recently cruised through four East contenders in Boston, Milwaukee, Miami and Philadelphia. Utah has a top-4 offense and defense, and since we've praised so many guys already, I'm not even sure where to start.
Jordan Clarkson deserves some more praise for being one of the offensive sparks this team has missed off the bench for years. He dropped 40 points in that hard-fought win over Philly and is the second-leading scorer on the team. Clarkson should be in prime Sixth Man of the Year position, as the award typically covets pure scorers who light it up off the bench.
(Last week: 30)
29. Los Angeles Clippers (21-8)
The Clippers had a pedestrian opening to February, but got right back after it with four wins this week. They don't even have Kawhi Leonard or Paul George right now, who are both nursing injuries, minor in the case of the former and precautious for the latter. That didn't stop LAC from downing the Cavaliers and Heat.
Marcus Morris is second in the NBA in three-point percentage at a ludicrous 50.5 percent clip. He scored 30 points against Miami, while fellow temporary starter Lou Williams had 30 the night before. Up next is a loaded slate with two games against Utah and another versus Brooklyn. If LAC can come out with a winning record, things really look good.
(Last week: 28)
28. Philadelphia 76ers (18-10)
Ben Simmons scored 42 points on Monday night, and despite losing to the Utah Jazz, his outburst is a sign that Simmons can get his own when Philadelphia uses him in creative ways. The Sixers went 0-3 against three quality opponents in the Blazers, Suns and Jazz. Still atop the East, those competitive games are a fine outcome given Joel Embiid was out in that last contest.
As currently scheduled, Philly plays one more contest against a team over .500 this season. There's a real chance for the Sixers to lay down a gap on the Bucks and Nets entering the All-Star break. As long as Simmons and Embiid stay healthy, expect smooth sailing through the end of the month.
(Last week: 26)
27. Los Angeles Lakers (21-7)
Anthony Davis reaggravated an Achilles injury, and it sounds like he could be out for an extended period as the league approaches the All-Star break. While the Lakers certainly have the talent to forge ahead without their star big man, Davis has a history of injuries, and you hope this latest one is not foreshadowing problems down the stretch.
Despite getting smacked around by the Nuggets on Sunday, the Lakers still finished 2-1 this week with wins over the Grizzlies and Thunder. They have the top defensive rating in the entire league (105.1). LeBron James continues to defy all known patterns of human aging. Outside of the AD news, things are good.
(Last week: 29)
26. Phoenix Suns (17-9)
We've talked a lot about the breakout Suns, and Chris Paul, and Mikal Bridges, and the team's defensive leaps. But it's worth circling back to one of the game's elite shot-makers in Devin Booker, especially after his monster week.
Booker averaged 31 points per game this week in three wins -- two coming against the Bucks and Sixers. On the month of February, he's putting up 27.4 points per game while the Suns have gone 7-1. Phoenix is the second-hottest team in basketball behind only the Jazz, and Booker has really taken the mantle of a comfortable lead option.
(Last week: 24)
25. Milwaukee Bucks (16-11)
After a five-game winning streak, Milwaukee actually lost all three games this week. But it was a pretty tough schedule, with two fair-enough defeats to Phoenix and Utah followed by an inexcusable loss to OKC. But this is where we talk about that spectrum of mediocrity; Milwaukee is still second in the East, its pieces are clicking by and large, and the team still boasts a second-ranked offensive rating.
Jrue Holiday has not played the past four game as he continues to follow the league's health and safety protocols. Mike Budenholzer has slotted Bryn Forbes into the starting lineup, and Forbes has scored some points, but he just doesn't affect the game beyond shooting in a remotely similar way. It'd be intriguing to see another ball-handler, like D.J. Augustin, in the starting five until Holiday returns.
(Last week: 27)
24. Brooklyn Nets (17-12)
Kevin Durant missed Monday's contest and will be out again on Tuesday with a hamstring injury. But his absence hasn't stopped the Nets, who went 3-1 this week and rolled through the Sacramento Kings without their best player. James Harden and Kyrie Irving have meshed well in limited action together so far.
Interestingly enough, Brooklyn did get DeAndre Jordan back this week, but still opted to play without a traditional center. The Nets started Jeff Green instead of Jordan on Monday, although Jordan played four more minutes. Perhaps this was just to get the 32-year-old big man up to speed, but it's worth monitoring how Steve Nash approaches the rotation in the next few games.
(Last week: 25)
23. San Antonio Spurs (16-11)
San Antonio took advantage of a light schedule, losing to Golden State but winning two games against the Atlanta Hawks and Charlotte Hornets this week. The Spurs don't have LaMarcus Aldridge, as the forward remains without a timetable due to a hip injury. But Jakob Poeltl has stepped up and played some really solid basketball in Aldridge's absence.
The former ninth overall pick in the 2016 draft has started the last six games. In that 5-1 span, Poeltl has averaged 10.2 points, 9.8 rebounds and 3.0 blocks per game and is a plus-55 for the Spurs. He's had an extreme positive impact over that small sample size.
(Last week: 23)