The NBA is hitting a period of inner turmoil.
Stars don't like the idea of an All-Star game -- yet the league is moving ahead and prioritizing the business of basketball over safety. It's a puzzling look for a governing body that is traditionally viewed as one of the more progressive sports leagues in America. The Sour Rankings focus on individual teams, but we should note that the NBA as a whole doesn't have a great image right now.
We're also at about the quarterly mark of this abbreviated 72-game season. But only four teams are more than five games below .500, making it difficult to assess results versus expectations. This week, four teams within three games of equilibrium sit in the Sour Patch. When do those teams start to panic with so much parity league-wide?
If you're new to the Sour Rankings, here's a refresher. Contrary to typical Power Rankings, this listicle celebrates all that is going wrong for your favorite team. We've ranked the NBA teams from least to most sour. Three tiers organize the league: Sweet Success (be happy!), We're Fine Over Here (self-explanatory!) and the Sour Patch (be sad and angry!).
The central question is ultimately this: How good should you feel about the direction of each franchise? Some teams value wins this season, while others are looking down the road at long-term pieces.
Do not expect this to be a simple worst-to-best Power Rankings. The Sour Rankings shine a spotlight on indefensible decisions, Hollywood headlines and heart-stopping bad luck. A losing team with exciting young players, for example, will earn credit, while a title contender riddled with problems will fall.
Tier 1: Sweet Success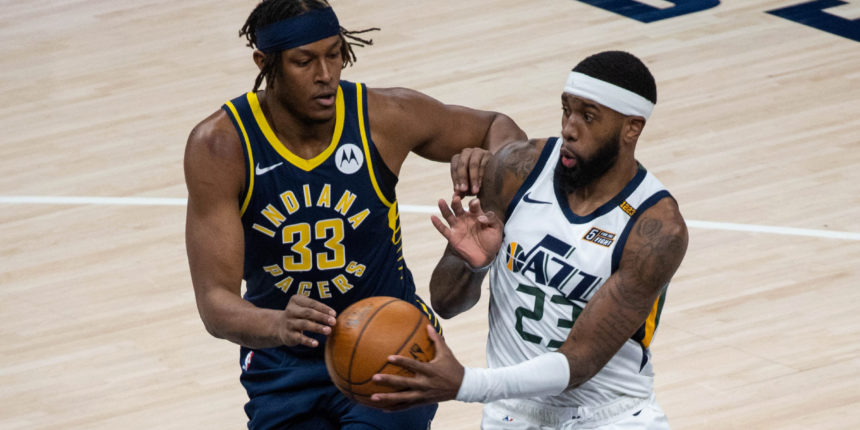 30. Utah Jazz (19-5)
There's just no other way around it -- Utah, through a quarter of the season, has been the best basketball team. You can measure by record (tops in the NBA), offensive and defensive ratings (top five in both), or whatever you want. Utah is absolutely on fire, and has re-upped with a four-game winning streak to start February.
Did you know that Royce O'Neale is averaging 32 minutes per game, good for second on the team? The 27-year-old has started all 23 games he has played in and is shooting a career-high 44.3 percent from long range. O'Neale earned his keep initially for defense; he's now a valuable asset on both ends. He's also taken a grand total of two mid-range shots this season.
(Last week: 27)