The most eye-opening basketball performance of the past week did not occur at the NBA level.
Cade Cunningham scored 40 points in a 94-90 overtime win for Oklahoma State on Saturday. Cunningham did everything and more as the alpha scorer for the Cowboys, setting off Draft Twitter and silencing any doubters of the future No. 1 pick's draft stock. Cunningham isn't just the real deal in this class -- he's making his case as one of the most well-rounded, versatile prospects of the last decade.
So I'm breaking out the Cade-O-Meter once again as March Madness and the All-Star break loom. In the coming weeks, teams and fans have to decide whether they want a viable chance at this potential franchise game-changer. A surprising amount of squads are still in the playoff hunt, which makes the dilemma even more tense.
I'll again use the Cade-O-Meter on the 10 teams in the Sour Patch. Some of the franchises seem poised to make the playoffs and will receive low scores. Others at the bottom of the standings should already contemplate a Fade for Cade.
If you're new to the Sour Rankings, here's a refresher: Contrary to typical Power Rankings, this listicle celebrates all that is going wrong for your favorite team. We've ranked the NBA teams from least to most sour. Three tiers organize the league: Sweet Success (be happy!), We're Fine Over Here (self-explanatory!) and the Sour Patch (be sad and angry!).
The central question is ultimately this: How good should you feel about the direction of each franchise? Some teams value wins this season, while others are looking down the road at long-term pieces.
Do not expect this to be a simple worst-to-best Power Rankings. The Sour Rankings shine a spotlight on indefensible decisions, Hollywood headlines and heart-stopping bad luck. A losing team with exciting young players, for example, will earn credit, while a title contender riddled with problems will fall.
Tier 1: Sweet Success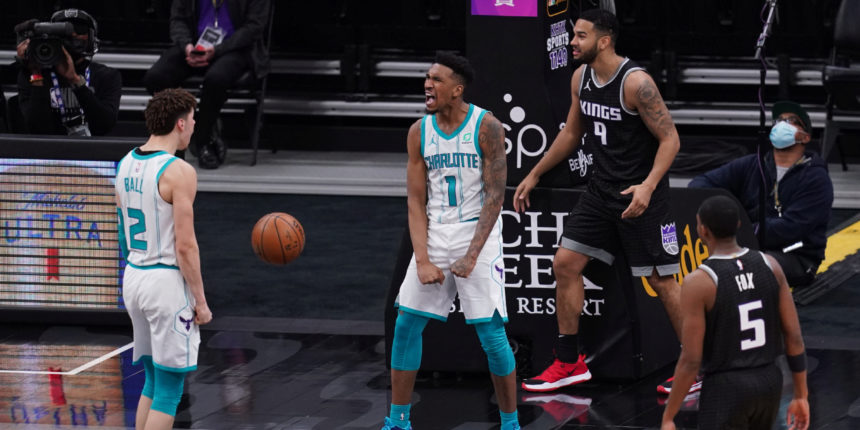 30. Utah Jazz (27-8)
Believe it or not, Utah has lost a couple games since we last checked in. The most recent 129-124 setback against the New Orleans Pelicans is a little... odd... but there's no reason to get bent out of shape over it. Weird losses happen sometimes. Utah is still the class of the NBA.
Mike Conley probably didn't have a realistic shot at an All-Star berth this year given the loaded field. But as our Yasmin Duale wrote, that shouldn't lessen his perceived impact on the surging Jazz. He has helped take some of the playmaking pressure off of Donovan Mitchell while playing winning basketball on both ends. Conley continues his march as one of the most underrated players of the last 15 years.
(Previously: 30)
29. Phoenix Suns (22-11)
Man, I am so in on the Suns right now. They're 11-2 in the last 13 games, and their last seven wins have all come by at least nine points. Phoenix has top-10 per-100-possession ratings on both side of the ball. And Monty Williams is still tinkering!
Frank Kaminsky has started 11 of the last 12 contests, and his playing time has fluctuated between 11 and 34 minutes per game. He's been up and down in those minutes. But Monty clearly likes the former ninth overall pick, and it's great to see Kaminsky battle back after dropping off most fans' radar. Maybe the Kaminsky-Ayton pairing works out, but if not, the Suns still have so many versatile forwards on hand.
(Previously: 26)
28. Philadelphia 76ers (22-12)
Ben Simmons is simply remarkable now that he has the right pieces around him. As we talked about on Monday during our NBA Watch Party on Clubhouse, Daryl Morey waltzed into Philly and put a unique player in an ideal position to succeed. Remember when many people thought Simmons and Joel Embiid would never work together?
Our Nekias Duncan hammered home just how important it is to look past the box score with Simmons. Do that, and you'll see an All-NBA defender and offensive mismatch, particularly on drives. Embiid's MVP-level season has been the talk of the league regarding Philly, but Simmons deserves a ton of praise as well.
(Last week: 28)
27. Brooklyn Nets (22-13)
The Nets have figured it out. They've steamed through tough opponents in the past few weeks, including the Suns, Lakers and Clippers on the road, all without Kevin Durant. They also continued with the center-less starting five for most of the week, which is obviously working out well. Brooklyn is 9-1 since inserting Bruce Brown into the starting lineup. Bruce Brown is awesome.
James Harden's dominance has helped Brooklyn usurp the top offensive rating in the league from the Bucks and Clippers, and they've latched onto second place in the Eastern Conference. Their final game prior to the All-Star break is against the Rockets. Entering second half of the season, the Nets are the hottest team in the Association.
(Previously: 24)
26. Los Angeles Lakers (24-11)
The best defense in basketball went through a four-game losing streak, but bounced back with two wins against the Trail Blazers and Warriors. LeBron James has led a pretty stifling roster without its best defender in Anthony Davis, and they'll feasibly be a top-three team in the West standings at the All-Star break.
Interestingly, L.A. has the 18th-best offensive rating (110.8 points per 100 possessions). They're actually one of the bottom-five squads in terms of their three-point shooting. It feels like the Lakers have a group of solid complementary shooters in Alex Caruso, Kentavious Caldwell-Pope, Kyle Kuzma and Dennis Schroder. But they could always use another steady presence off the bench. I'd love to see J.J. Redick as a deadline acquisition.
(Previously: 27)
25. Los Angeles Clippers (24-12)
At 3-4 in the past 10 days, the Clippers are in a bit of a funk. But three of those four defeats came against the Nets, Jazz and Bucks. While I think the roster is primed for some second-half shooting regression, they clearly have enough capable shooters surrounding Kawhi Leonard and Paul George. They could add a facilitator at the trade deadline, but I really don't think LAC has to make a move.
Patrick Beverley scored 17 points on efficient shooting numbers in that big 116-112 win over Utah. I feel like he's gone from supremely underrated to quite overrated, and now the pendulum is swinging back again. Beverley is quietly shooting 41 percent from long range on good volume and exists as a low-usage mainstay in Ty Lue's elite starting rotation.
(Previously: 29)
24. Charlotte Hornets (16-18)
Even losses feel good with Charlotte at this point. LaMelo Ball scored 30 points on Monday night against the Blazers to go with eight assists and four steals. Ball is up to 36.7 percent shooting from long range this season, which is worlds better than most expected him to be as a rookie. But Ball clearly isn't the only prospect breaking through. P.J. Washington's 42-point explosion turned heads in the Hornets' comeback win over Sacramento.
Long-assumed draft bust Malik Monk is also putting his name back on the NBA map. The former 2017 lottery pick spent three seasons without his microwave jumper, but is now shooting a robust 44 percent from three off the bench. Monk just turned 23 this past month. He has a legitimate, stable role in Charlotte's rotation, and that's helping the young scorer get his career back on track.
(Previously: 22)
23. San Antonio Spurs (17-13)
A COVID-induced pause kept the Spurs from building any momentum recently. They just returned on Feb. 24, losing narrowly to OKC and winning against the Pelicans before that wild overtime loss to the Nets on Monday. San Antonio is still missing five players -- Keldon Johnson, Derrick White, Rudy Gay, Devin Vassell and Quinndary Weatherspoon -- due to health and safety protocols.
Who has been stepping in? Against the Nets, the Spurs started Dejounte Murray, Lonnie Walker, DeMar DeRozan, Trey Lyles and Jakob Poeltl. Interestingly, LaMarcus Aldridge has not started in each of the last three games. Aldridge just returned from a hip injury, but it seems like Gregg Popovich is ready to move on.
(Previously: 23)
22. New York Knicks (18-17)
This does not compute to me. Tom Thibodeau cannot be winning with the Knicks. Julius Randle cannot be a consensus All-Star. A team that has started Elfrid Payton in every single game can't be 7-2 in the last nine -- and definitely can't have one of the best defenses in basketball. It's got to be a fever dream.
I'm legitimately stunned at how well this is all working out. All the young guys -- even Frank Ntilikina, who seemed lost in the reserves -- has flashed potential in the past week. R.J. Barrett is taking legitimate leaps on both ends. Immanuel Quickley is finding his touch beyond the arc and on floaters. Who knows how long the winning will last when the schedule toughens up, but the Knicks fan base is allowed to feel joy every now and again.
(Previously: 16)
21. Miami Heat (17-17)
It was only a matter of time before the Heat got healthy and figured things out. They've won their last six contests and picked up some impressive wins over the Jazz, Lakers and Raptors. With two games left against the Hawks and Pelicans, Miami has a chance to grab some more easy wins and promptly rest up during the All-Star break.
Miami is making 35.6 percent of its threes, good for 22nd in the league. Tyler Herro has been radically up and down as a scorer and Kelly Olynyk is ice-cold. But Jimmy Butler is the weirdest case -- I've touched on him before, but Butler has shot only 32 triples all season and made just seven. His efficiency has declined steadily in each of the last four seasons, from 37.8 percent in 2017-18 to the frigid temperatures now.
(Previously: 14)
Tier 2: We're Fine Over Here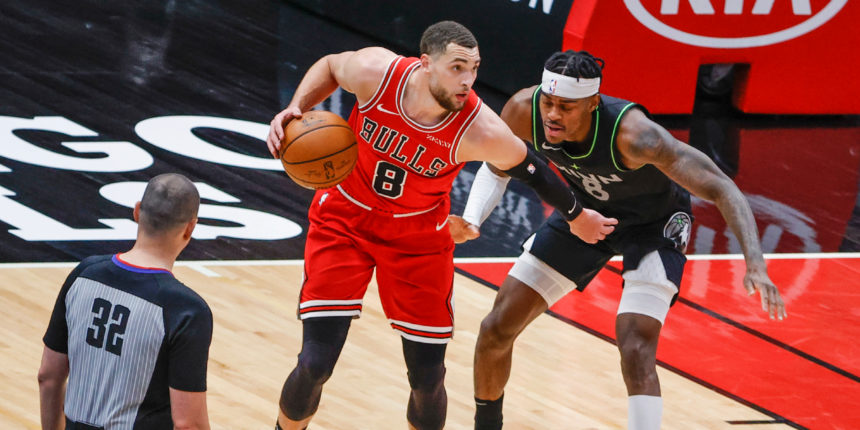 20. Milwaukee Bucks (21-13)
A week ago, the entire state of Wisconsin was gathering with pitchforks on Mike Budenholzer's doorstep. But things have since quieted down; the Bucks have used a five-game winning streak to offset that five-game skid and stay in contention for the top spot in the Eastern Conference.
I'm going to push the falsehood that Budenholzer listened to me personally when he inserted D.J. Augustin into the starting lineup. The Bucks have gone 4-0 in Augustin's four starts, and he did a nice job moving the ball and de-gunking the Milwaukee offense. With Jrue Holiday back, Augustin will surely hit the bench again. But it's nice to know that he can be relied on as an injury step-in.
(Previously: 25)
19. Dallas Mavericks (17-16)
Dallas went 8-4 in the month of February, and coupled with last night's month-opening win over Orlando, the team has hit some stable ground and reasserted itself in the middle tier of the West. The Mavs still have an abysmal defense, and I don't think there's enough available at the trade deadline to solve the problem. They'll have to rely on Luka Doncic returning this offense to elite status.
Mavs fans love Jalen Brunson more with each passing game, and it's pretty easy to see why. He's scoring the ball well, dishing 3.3 assists against 1.2 turnovers per game, and shooting with efficiency at all levels. I'd like to highlight Brunson's spectacular 80.4 percent clip at the rim, which is simply fantastic for an undersized guard.
(Previously: 13)
18. Chicago Bulls (15-18)
For the first time all season, Chicago has broken free of the Sour Patch! The Bulls are a very respectable 8-7 since the beginning of February and have shown steady improvement all season. Viewers should be content with 15-18 this season under a new coach. The young roster has tangibly grown and flashed a number of potential long-term assets.
Then there's Zach LaVine, who is going absolutely ballistic. His new career highs from this season now include: 28.5 points, 5.3 rebounds, 5.0 assists and a stunning 64.9 true shooting percentage (good for 14th in the league). He's one of the most unstoppable scorers in the NBA right now, and his consistency has given the young Bulls a solid floor on offense.
(Previously: 8)
17. Portland Trail Blazers (18-14)
Portland squashed a four-game losing streak with a 123-111 win over the Hornets on Monday. It felt like the Blazers were really pushing to get out of that glob in the middle of the West, but those losses (to Washington, Phoenix, Denver and L.A.) dragged them back down. Two winnable games against the Warriors and Kings remain on the first-half schedule.
Carmelo Anthony had the line of Monday night with 29 points, including six threes, on 10-of-19 shooting in the win. He's not the same scorer fans remember, and he's not doing much to help Portland's sketchy defense. But Anthony has admirably improved his shooting (39 percent from three) and decision-making with the ball. With C.J. McCollum out, Portland has leaned on guys like Gary Trent, Anthony and Anfernee Simons to help Damian Lillard lead the scoring charge.
(Previously: 20)
16. Denver Nuggets (19-15)
Denver continues to power through a rash of different injuries and went 3-1 over the past week. Five different rotation players missed Monday's game versus the Bulls, but the Nuggets still pulled off a 118-112 win. Mike Malone has done a great job mixing and matching different rotations and getting his younger players ready for the lineup.
P.J. Dozier, Isaiah Hartenstein, Vlatko Cancar and Zeke Nnaji were the four Nuggets who came off the bench against the Bulls. It wasn't a particularly inspiring night from the second unit -- I'd expect Dozier and Nnaji to be the only two mainstays when the full roster is healthy.
(Previously: 21)
15. Memphis Grizzlies (15-15)
The Grizzlies are 6-5 in the last 11 games, but I don't think this is an awful showing, and they're at least beating up on most of the bad teams they face. De'Anthony Melton and Desmond Bane are working their way back from injuries, while Kyle Anderson and Grayson Allen are replacing them on the shelf. I expect Memphis to play better after the All-Star break with better health.
Ja Morant can't buy a three-point shot; he's 5-for-35 in his last 10 games and had a rough 0-for-14 four-game stretch recently. That'll change eventually, and when Morant finds his touch, it should revive a potentially potent Grizzlies offense.
(Previously: 18)
14. Toronto Raptors (17-17)
The Raptors hit a game-changing hot streak with those recent wins against the Bucks and 76ers. And sure, they lost to Philly and Miami during a back-to-back series, but overall the Raptors have settled in, even with Pascal Siakam and a large chunk of the coaching staff sidelined due to health and safety protocols.
DeAndre' Bembry is simply an awesome player. He's finishing 77.8 percent of his shots around the rim and 38.1 percent of his three-pointers while playing versatile defense on the other end. In games where Bembry plays at least 18 minutes, the Raptors are 11-3. Our own Nekias Duncan might be the biggest Bembry supporter I know, but I'd like to put myself on the bandwagon as well.
(Previously: 9)
13. Oklahoma City Thunder (14-20)
A pretty tough schedule has taken its toll on the Thunder, who are slowly falling behind in the postseason hunt. They've nabbed some nice wins over the Heat and Spurs, but too many opponents have come along and bulldozed OKC in recent weeks.
The Thunder have the worst offense (105.2 points per 100 possessions) in the Association despite Shai Gilgeous-Alexander's outstanding play. They're one of the worst shooting teams because none of their prospects are truly reliable shooters quite yet (outside of SGA). I still love the direction and the intention with this roster, but the delayed reality of losing this season is always a bit of a bummer.
(Previously: 18)
12. Golden State Warriors (19-16)
I continue to pull my hair out looking at the Warriors and their 6-9 record against teams over .500 this season. At 19-16, they're eighth in the West and continuing to beat most beatable teams before getting stomped on by the true contenders -- for example, see the most recent 117-91 travesty versus the Lakers.
Golden State has two more games against tough squads in the Blazers and Suns before the break. They have to get at least one of these games to inspire some real confidence. Stephen Curry is the only rock-solid scorer on the entire roster, with Andrew Wiggins and Kelly Oubre fluctuating like crazy. That 20th-ranked offense I've harped on hasn't gone anywhere, and I really hope Bob Myers is making some calls to opposing general managers.
(Previously: 12)
11. Indiana Pacers (15-18)
After having a number of games cancelled or postponed, Indiana has fallen out of touch and currently rides a four-game losing streak. The slide includes three losses to Eastern Conference playoff contenders in the Sixers, Celtics and Knicks (can't believe I just typed Knicks). Indiana is pretty middle-of-the-pack on both sides of the ball, and in a competitive East, I honestly don't know if 15-18 is fine or cause for concern.
The offense has room to grow. T.J. Warren has been out for an extended period of time, and both Jeremy Lamb and Doug McDermott are battling injuries. Also, it remains to be seen when Caris LeVert will make his Pacers debut. They can all support Malcolm Brogdon and Domantas Sabonis. So while the Pacers are slipping, they're another team that could look better after the break.
(Previously: 19)
Tier 3: The Sour Patch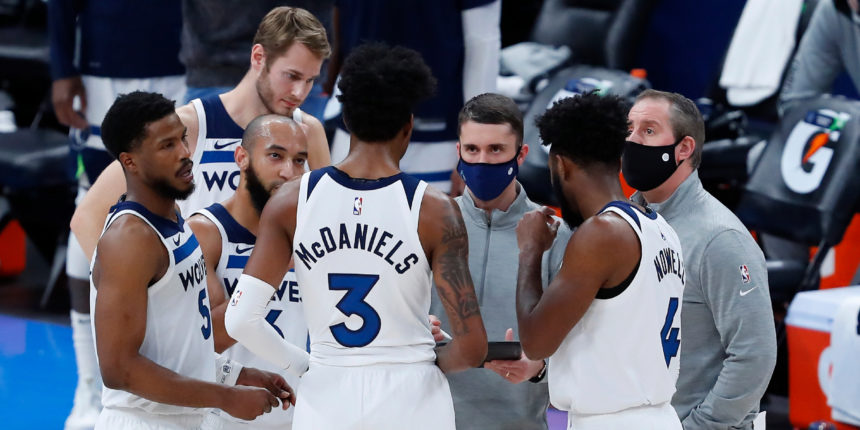 10. Washington Wizards (13-19) -- Cade-O-Meter Level: 3/10
Out of nowhere, the Wizards went 7-2 over the past nine games, with the only defeats coming against the Clippers and Celtics. This is a mind-boggling turnaround, and with Russell Westbrook and Bradley Beal at the helm, I doubt the front office would want to give up on a potential comeback playoff bid. The Cade-O-Meter reading stays low as long was Washington is in the hunt.
The defense still largely stinks, but Washington has put together some otherwordly offensive outbursts to get the job done. A lot of the production comes from Bradley Beal and Russell Westbrook, but I think second-year forward Rui Hachimura has also done a great job picking his spots in the mid-range and finishing around the rim (74.6 percent at-rim clip). He hasn't had to take on as much with two ball-dominant guards, and I think that keeps things simple for the 23-year-old.
(Previously: 6)
9. Boston Celtics (17-17) -- Cade-O-Meter Level: 1/10
Winning two games at the end of the week helped end a really dreadful stretch of basketball by the Boston Celtics. They lost an inexcusable game against the Pelicans, then got beat in the closing seconds by Luka Doncic and run out of the building by the flailing Hawks. The C's still have games against the Clippers and Raptors this half; they could easily be under .500 at the All-Star break.
I'll get this out of the way -- Boston is not thinking about Cade Cunningham. But Trader Danny Ainge has to get out of his refusal to make meaningful deadline deals. The Celtics have made two trades at the deadline in recent years: acquiring Isaiah Thomas from the Phoenix Suns, and offloading the contract of Jabari Bird. Ainge himself has said this roster needs work. He's the only one who can make it happen.
(Previously: 11)
8. New Orleans Pelicans (15-19) -- Cade-O-Meter Level: 4/10
Some good things are happening in New Orleans. The Pelicans have battled through a tough schedule and lost close games, but also recently beat the Jazz and Celtics. That Monday-night triumph over Utah is particularly exciting, as Zion Williamson, Brandon Ingram and Lonzo Ball all played well together. New Orleans doesn't get to leave the Sour Patch yet, but the outlook isn't as bad as two weeks ago.
Lonzo Ball's future with the team determines the direction for this season. He was involved in trade rumors during the early part of February, but has bounced back in a big way and made his case as a point guard to build with. If that's true, swinging for a chance at Cade Cunningham isn't very important. But if the Pelicans move on from Ball and don't see themselves as playoff-caliber this season, Cunningham would be quite the enticing addition.
(Previously: 5)
7. Detroit Pistons (9-25) -- Cade-O-Meter Level: 8/10
The Pistons should be pretty locked in on the NBA Draft at this point. They're the only team in the East that is all-but-out of the playoff race. Sure, you can nitpick Cunningham's potential fit with seventh overall pick Killian Hayes. But at the end of the day, when Detroit hasn't had a jersey-selling home star since... Chauncey Billups (maybe?), they should recognize the value Cunningham brings to the organization.
After two months of me begging, Dwane Casey seems to be embracing the youth movement. Saddiq Bey is locked in as a starter and the bench has a number of prospects getting solid experience. Dennis Smith Jr. has started the last two games.
Second-round pick Saben Lee has been a bright spot recently. The point guard dropped 21 points on 8-of-11 shooting in a win over Olrlando this past week. He's handed out 17 assists against six turnovers in a high-minutes bench role. I'll definitely be keeping an eye on Lee going forward.
(Previously: 10)
6. Orlando Magic (13-22) -- Cade-O-Meter Level: 7/10
After a gallant attempt at rejoining the playoff race, Orlando has now lost the last four games in convincing fashion. Nikola Vucevic loves it in Florida and shouldn't be traded for the sake of making a trade, but he also isn't the requisite franchise centerpiece. Neither is Markelle Fultz, and the jury is out on Jonathan Isaac after his devastating knee injury in the NBA Bubble.
I would love to see Steve Clifford work with a high-level talent like Cade Cunningham. The Magic are one of those small-market franchises in need of a marketable figure. Cunningham would instantly be that guy, while fitting with Vucevic and a slashing scorer like Fultz.
(Previously: 1)
5. Cleveland Cavaliers (14-21) -- Cade-O-Meter Level: 6/10
A sneaky four-game winning streak has helped the Cavaliers inspire some optimism. Jarrett Allen, Destroyer of Worlds is wreaking havoc on opposing frontcourts, and has put the Andre Drummond Era in the rearview mirror. That 112-109 win over the 76ers was particularly inspiring, with SexLand clicking in the victory.
Cade Cunningham would be a confusing fit in Cleveland. He could thrive with a proven scorer beside him in Collin Sexton. But what about Darius Garland? This All-Star break, the front office should reflect on how much they believe in this backcourt duo. If they commit to SexLand, that's great -- but they can't be wishy-washy with Cunningham as a potential game-changer.
(Previously: 2)
4. Atlanta Hawks (14-20) -- Cade-O-Meter Level: 4/10
It's the general consensus that the Lloyd Pierce firing was a short-sighted move by Atlanta in a desparate attempt to win now. That's unfair to Pierce, who has developed a chest of prospects into proven NBA players. It's also unfair to interim head coach Nate McMillan, who now has pressure to turn an injury-riddled, inexperienced cast into a playoff team in 36 games.
This is a leadership test for Trae Young. The 22-year-old is one of the best young players in the NBA despite what you feel about his play style. He's also the rudder for the Atlanta Hawks' future. It's not just on-court production that the Hawks need from Young; he has to be embraced by the locker room.
(Previously: 11)
3. Houston Rockets (11-21) -- Cade-O-Meter Level: 8/10
Houston is most certainly the worst team in basketball right now. They ride a 12-game losing streak without Christian Wood, and the small-ball run seems to be dying out. Justin Patton has jumped into the starting lineup out of nowhere. He's on a two-way deal with the Rockets, and until Christian Wood returns, is probably the center of the short-term future.
The most obvious seller at the trade deadline should be Houston. They clearly do not have the time or talent to cobble together a playoff appearance, and the prospect arsenal is nearly bare sans Jae'Sean Tate and an up-and-coming Kevin Porter Jr. Cade Cunningham would be a miracle instant-cornerstone if Houston got some lottery luck. He should be the focus of their 2021 plans.
(Previously: 4)
2. Sacramento Kings (13-21) -- Cade-O-Meter Level: 7/10
The worst defense in hoops keeps on rolling. Sacramento has lost 10 of its last 11 games, including a comedy-of-errors giveaway against the Charlotte Hornets. The Kings have given up at least 118 points in every single loss and allowed a whopping 140 to the New York Knicks. The Lakers and Blazers are next up -- brace yourselves.
De'Aaron Fox is a great young point guard. But that should not deter the front office from Cade Cunningham. He has ability and potential on the defensive end as a 220-pound point-of-attack guard. Fox and Cunningham could be imposing as a defensive backcourt.
(Previous: 14)
1. Minnesota Timberwolves (7-28) -- Cade-O-Meter Level: 7/10
Supporting the Ryan Saunders firing is fair. The 34-year-old was clearly one of the worst tacticians in basketball, and even though he is beloved as a human being on all accounts, the NBA is a ruthless business, and losing without hope is not going to secure a job. But back to the process, which includes either back-door "interviews" or no interviews at all prior to the Chris Finch hiring. What tone does this set for the multiple capable assistants who worked under Saunders, or the way Minnesota goes about hiring in general?
As for the players: Karl-Anthony Towns is on his fourth head coach. Anthony Edwards is switching head coaches as a rookie. D'Angelo Russell is on his sixth NBA head coach in six seasons. Not to mention that Andrew Wiggins played under four Minnesota head coaches before being traded. At some point, the Timberwolves have to give their revolving door of young players some sense of familiarity at the helm.
I didn't even get to hype up the Edwards dunk!
(Previously: 3)