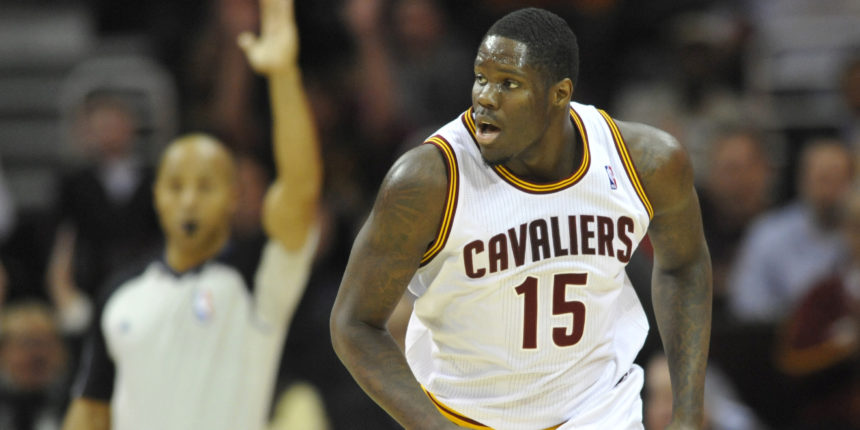 Roundtable: What is an NBA-related hill that you'll die on?
Sportswriters pride themselves on being objective. That doesn't mean they can't be stubborn.
Fans and analysts often have specific beliefs they're absolutely convinced are true, even if a cacophony of critics stand on the other side. It's the hill they will die on — a core philosophy, or "scorching-hot take" that they'll shout from the rooftops with passion.
We've already had roundtable discussions about our bold predictions, which players we expect to break out, who will be our favorite League-Pass team and more. Today, we asked our writers:
What is an NBA-related hill that you will die on?
Alex Kennedy: That the current iteration of the NBA Draft Lottery is not rigged. This is one of the biggest conspiracy theories in all of sports, but there's no way that the league could actually rig the current process. I recently explained why in this video.
Spencer Davies: I don't know for the life of me why specialists are looked down upon by fans. Not everybody can be a do-it-all player on the court. This applies to executives' judgments too. Cameron Thomas just lit up summer league with incredible scoring performances and won MVP in Las Vegas — yet he was taken No. 27 in the NBA Draft and fell to the Brooklyn Nets. If you made me choose between somebody who's elite at one particular skill vs. somebody who's alright at three things, I'd take the former every time. There's always a chance that a player develops those other areas. But a lockdown defender? A three-point assassin? A quintessential playmaker? Sign me up and we'll worry about the other areas later — especially if it fits a team need right away.
Ethan Fuller: I did the Andrew Wiggins thing already, so I'll go off the beaten path and say that Anthony Bennett would have made it back to an NBA roster if not for an untimely knee surgery while with the Houston Rockets for 2019 training camp. Yes, the former No. 1 overall pick did not have the career many had hoped, but he was quietly producing in the NBA G League before the injury. Bennett had developed into a lethal stretch forward and knocked down over 43% of his threes in a two-year period with the Maine Red Claws, Northern Arizona Suns and Agua Caliente Clippers. Unfortunately, it seems like the knee injury derailed what was a promising opportunity with Houston.
Moke Hamilton: During NBA All-Star Weekend in 2016, before the game in Toronto, I asked Commissioner Adam Silver whether the league would consider removing the center position for the All-NBA teams, as it had done in 2012 for the All-Star game. He responded that they were not planning to do so, and I thought that it was interesting considering the fact that the center position was removed from the All-Star ballots. I was never a fan of that move. I understand that the league has a significant number of talented "frontcourt" players, however, removing centers was essentially the league taking a stance that said, loudly and clearly, that centers were less important than the other position players. I don't understand the inconsistency. If centers are removed from the All-Star ballot, then they should also be removed from the All-NBA ballot, and vice versa. Just my opinion.
Chris Sheridan: Defense wins championships. Give me one Patrick Beverley or Alex Caruso or Robert Covington and I will give you one contender that is a heck of a lot better than if it didn't have a terrific on-the-ball defender. With NBA rules favoring offensive players so much, these guys are hard to come by and are worth their weight in gold because they always show up in the postseason.
Drew Maresca: The Bulls overplayed their hand. They made a hard run at building a playoff team, and they'll probably succeed at that, but they invested a lot of money and traded away some good, young players (e.g., Wendell Carter Jr.) to build a better-than-average roster…that won't advance past the first-round of the playoffs. And it's not like Chicago will be get better in the next few seasons. There's some good young talent — like Zach LaVine, Lonzo Ball and Coby White — but their core pieces, Nikola Vucevic (30) and DeMar DeRozan (32), are in their primes now. And unfortunately, there is simply too much talent around the league for this to end well for Chicago.
Evan Sidery: After the Suns' run to the 2021 NBA Finals, this may not seem bold anymore, but Devin Booker's star status is my topic. I don't blame you if you haven't watched Phoenix Suns basketball over the years, but Booker has been a star-caliber player since 2017-18. Booker is finally receiving national accolades that he's deserved for years. Now, with a competent organization revolving around Booker, he should continue to take the leap forward to superstardom — potentially a top 15 player — by the end of this season. Over the last three years though, Booker has already been a top 20 player.
Sharon "Shy" Brown: I wish we could ban "who's-the-greatest-NBA-player" arguments. I'm tired of the MJ and LeBron comparisons. Can we just elevate one without tearing the other one down? Can we just focus on how some of us had a chance to watch greatness from both? They are different players from different eras.