Many diehard NBA fans have a League-Pass darling – a team that you end up watching a ton, even if you don't have a rooting interest.
Each year, ESPN's Zach Lowe ranks all 30 teams based on who will be the most fun to watch on NBA League Pass, creating a watchability score that factors in the team's style of play, highlight potential, star power, announcers, unintentional-comedy moments and more.
With the 2021-22 season rapidly approaching, we asked our Basketball News writers:
Who will be your must-watch League Pass team in 2021-22?
Alex Kennedy: Last season, I watched the Charlotte Hornets more than any other team, and I'll definitely be checking them out again in 2021-22. LaMelo Ball is so much fun to watch, and it'll be interesting to track his development. Also, the Hornets had a strong offseason, adding Kelly Oubre, James Bouknight, Kai Jones, Mason Plumlee, etc. The Detroit Pistons stand out too. They only have one game on national television. and I want to watch No. 1 overall pick Cade Cunningham as he adjusts to the NBA. Also, I'm intrigued by the rest of their young core, including Isaiah Stewart (20), Saddiq Bey (22), Killian Hayes (20), Hamidou Diallo (23), Saben Lee (22) and Luka Garza (22). Even if they finish near the bottom of the East again, they'll be fascinating from a developmental standpoint.
Spencer Davies: Young teams are always tantalizing to me. They're usually not going to register many wins, but watching the development of individual players is always a treat in flashes. Yeah, the Houston Rockets finished with the worst record in the NBA last year. They also have a backcourt worth paying attention to with Jalen Green joining a locked-in Kevin Porter Jr. It seems that after his injury, nobody remembers how dominant Christian Wood was looking. Jae'Sean Tate's second season could be fun; the same might go for KJ Martin. Add in some more intriguing rookies like Josh Christopher, Alperen Sengun and Usman Garuba, and H-Town's got my eyes.
Ethan Fuller: Even with the LaMelo Ball factor, Charlotte only got eight nationally-televised games for the upcoming season. That pens the Hornets in as my must-watch League Pass team. They combine all the elements I want in a squad I'm paying hundreds of dollars to watch: an entertaining, prospect-laden and (if things break the right way) sleeper-playoff team. People should leap from their couches every time Ball hooks up with Kai Jones for an alley-oop. Charlotte brings together a chaotic mix of offensive firepower and youthful energy.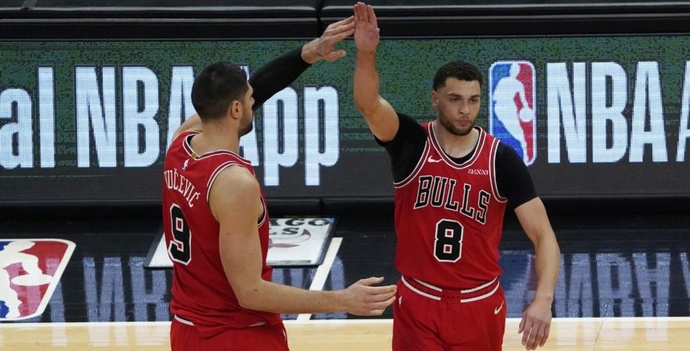 Sharon "Shy" Brown: That's a hard one, I can't decide between Charlotte or Chicago. I think both teams made improvements that will make them enjoyable to watch. I'm not going to lie: LaMelo Ball intrigues me and I don't want to miss anything with him. On the other hand, I believe the Bulls have the better roster, and they only have five nationally televised games on their schedule. It's a toss-up.