After COVID cancellations, blockbuster trades and some questionable coach firings, we've reached the second half of the 2020-21 NBA regular season.
We all know things are weird, and if the NBA and pandemic have taught us anything, it's that things can certainly get weirder over the next two months. The All-Star break serves as a reset of sorts and a chance for teams across the league to evaluate their approaches to the second half.
What happens if you're a team leading the Sour Rankings -- like the Timberwolves -- who have been practically eliminated from postseason contention? The barometer for success changes.
In this edition, I've given every single team a target for the second half of the regular season. For some, it's basic, like making the playoffs or earning a top seed. For others, it's more nuanced and tailored to the direction of the franchise. No goal is related to draft-pick status; there's too much lottery luck at stake for tanking to be the only agenda.
If you're new to the Sour Rankings, here's a refresher: Contrary to typical Power Rankings, this listicle celebrates all that is going wrong for your favorite team. We've ranked the NBA teams from least to most sour. Three tiers organize the league: Sweet Success (be happy!), We're Fine Over Here (self-explanatory!) and the Sour Patch (be sad and angry!).
The central question is ultimately this: How good should you feel about the direction of each franchise? Some teams value wins this season, while others are looking down the road at long-term pieces.
Do not expect this to be a simple worst-to-best Power Rankings. The Sour Rankings shine a spotlight on indefensible decisions, Hollywood headlines and heart-stopping bad luck. A losing team with exciting young players, for example, will earn credit, while a title contender riddled with problems will fall.
Tier 1: Sweet Success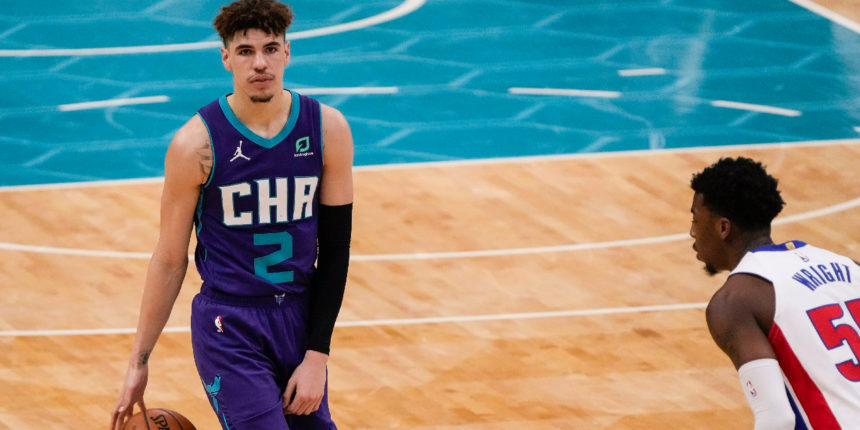 30. Utah Jazz (28-9)
Behind a 20-1 stretch between Jan. 8 and Feb. 17, the Jazz propelled themselves to the top of the Association. Criticism is hard to come by when you have the third-best offense and second-best defense per 100 possessions. I'd argue that every single rotation player from Donovan Mitchell to Georges Niang has been better than anticipated.
At this point, the target is clear: finish with the league's best regular-season record. Utah has plenty of competition between the L.A. teams, as well as the Suns, Sixers and Nets, so it's a tall task despite holding first place at the moment. But in order to certify themselves as title contenders in the eyes of the casual fan, Utah should be aiming for the sky.
(Last week: 30)
29. Phoenix Suns (25-11)
This season is already such an unbelievable success for the Phoenix Suns. They're 15-3 since the start of February and boast the third-best net rating in the entire league. Chris Paul and Devin Booker have outperformed their perfect fit on paper. Phoenix and Monty Williams have morphed a mediocre 2020 defense into one of basketball's best, and there's still plenty of untapped upside.
Honestly, if the Suns keep at their current pace, they will have outperformed just about everyone's preseason expectations. A tangible goal might be to hang onto a top-3 seed in the Western Conference, but as long as Phoenix continues to play with fire on both ends, fans should feel elated.
(Last week: 29)
28. Los Angeles Lakers (25-13)
The defending NBA champions don't need to push for the highest seed in the playoffs, and don't need to make any sort of statement by winning a ton of games. We already know the Lakers are focused on the postseason and will be a good enough team to finish strong in the Western Conference.
Ultimately, the franchise goes with its two superstars. Anthony Davis will be sidelined at least two more weeks as he continues to recover from a calf injury. LeBron James has taken on increased loads in his absence. Extended minutes at this point do not help either player. A successful second half for the Lakers would be continuing to win games while James and Davis each average under 33 minutes per contest.
(Last week: 26)
27. Brooklyn Nets (25-13)
The Nets ended their first half as the hottest team in basketball, and that was without Kevin Durant. James Harden has emerged as a dark horse MVP candidate while Kyrie Irving continues to eviscerate opposing defenses. Even though the defense is predictably bad, Brooklyn is also getting nice contributions off the bench from guys like Landry Shamet and Nicolas Claxton, and the team added another scoring and playmaking boost by scooping up Blake Griffin.
Grabbing the East's top seed is obviously the main objective. Brooklyn is currently a half-game back of Philadelphia but has risen toward the top of the conference after working out the kinks of the James Harden trade. Many consider the Nets the title favorite in the conference, and securing home-court advantage would certainly help make good on that expectation.
(Last week: 27)
26. Philadelphia 76ers (26-12)
Joel Embiid went down hard on Friday against the Washington Wizards, and thankfully, he'll only be out 2-3 weeks with a bone bruise. The play looked a lot worse, but Philly will still miss their MVP for a considerable stretch, which dampers their second-half goal: to secure first place in the Eastern Conference.
The Sixers are one of three teams in serious contention, but now they'll have to make do without Embiid. They still have Ben Simmons, who is currently taking unfounded slander from opposing broadcasters, as well as Tobias Harris and an improving bench. Philly has controlled the top spot for most of the season and has the stout defense to keep it.
(Last week: 28)
25. Los Angeles Clippers (25-14)
Success for the Clippers means finishing above the Los Angeles Lakers in the standings. That's it. From a fan standpoint, from a reputation standpoint, and from an on-court standpoint, everything about the Clippers should involve beating the Lakers and shrugging off the little-brother aura.
They can do it by continuing to shoot threes at the best rate in basketball and maintaining their second-ranked offense. One bug that has yet to bite the Clips is long-term injury, though Patrick Beverley recently left Thursday's game against the Warriors with an injured knee. We'll see if Paul George and Kawhi Leonard can dodge the bullet in the second half.
(Last week: 25)
24. Milwaukee Bucks (23-14)
Things looked bad for a second there in mid-February, but the Bucks have rattled off seven wins in the past eight games and re-established themselves as one of the best teams in the NBA. They're the third and final team in the conference that is fighting for the same goal: to claim the top seed. Milwaukee might need it the most.
To date, the Bucks are 15-5 at home and 8-9 on the road. It's even worse than last season, when Milwaukee went 30-5 in home games and 26-12 on the road (though this includes the Bubble). Home court matters even without fans, and the Bucks should push for the advantage.
(Last week: 20)
23. Charlotte Hornets (18-18)
This squad with top-five watchability has juggled competitive basketball with crucial player development. And it's not just from LaMelo Ball -- P.J. Washington, Miles Bridges and Malik Monk are all contributing to the surprising start. Add in Gordon Hayward and Terry Rozier performing somewhat near contract value, and it's about as good a start as Michael Jordan could have hoped for.
Ultimately, this season and this franchise leans on LaMelo. Ball has pulled away from Tyrese Haliburton in the Rookie of the Year race. If he keeps going and wins the award, that's a major success for small-market Charlotte and a silencer for the years of LaMelo Ball doubters.
(Last week: 24)
22. Portland Trail Blazers (21-15)
Remember when Damian Lillard said in February that the Blazers were not a championship-caliber team? Not much has changed defensively; Portland has the third-worst defensive rating and doesn't do anything particularly well on that end. The team opened up the second half of the season by giving up a 37-point fourth quarter to Phoenix in a 127-121 loss. The goal of this stretch must be to find something on defense.
Still, the Trail Blazers are 21-15 and have joined a second tier of sorts with the Nuggets and Spurs. They've done it without C.J. McCollum and Jusuf Nurkic, instead relying on Gary Tent Jr. and Enes Kanter. While they're not near the elites of the conference, the Blazers have done well with what they've been dealt.
(Last week: 17)
21. New York Knicks (19-19)
I can't imagine the delirious state of the Knicks' fan base. New York is off to its most exciting first half since the Carmelo Anthony years, and the winning has somehow combined Tom Thibodeau's mind-numbing personnel choices with impressive growth throughout the crop of young prospects. And Julius Randle was an All-Star!
It's tempting to get caught up in the chase for a high playoff seed, but the Knicks still need to approach this second half the right way. R.J. Barrett is the most important player on the roster and has made significant strides as a sophomore. By the end of the regular season, Knicks fans should feel confident in his trajectory, as well as Thibs' ability to help Barrett succeed. It's a vague goal, but people will know if it gets met by year's end.
(Last week: 22)
Tier 2: We're Fine Over Here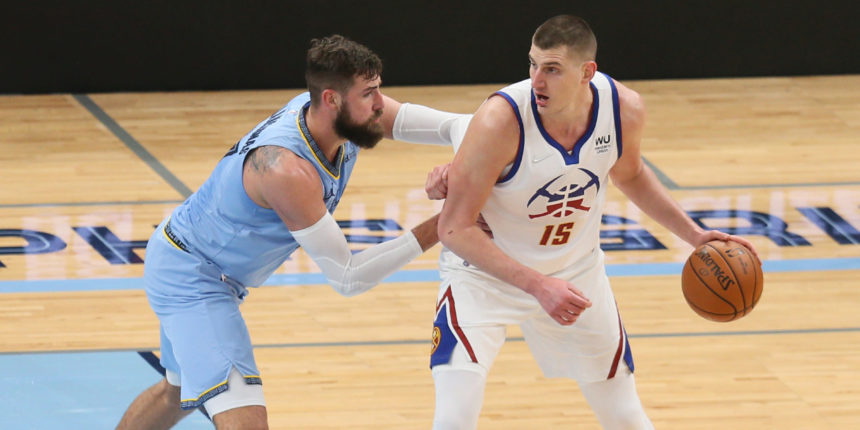 20. San Antonio Spurs (19-15)
I'll be the first to admit I seriously doubted the makeup of San Antonio's roster before the season. I did not foresee Keldon Johnson making the leap he has, or Lonnie Walker being an NBA-ready piece, or DeMar DeRozan earning the reputation of one of the league's most underrated players. LaMarcus Aldridge is on the outs (Nekias Duncan provided some potential landing spots) but San Antonio had all but moved on from him already.
The best thing the Spurs could do now is avoid falling into play-in territory. They're seventh in the Western Conference, which means they would likely have to leapfrog the Nuggets or Trail Blazers to get there. I think San Antonio has an outside chance at the sixth seed, especially if they're able to bring back anything of value in an Aldridge deal.
19. Denver Nuggets (22-15)
The first half ended positively for Denver, as the club arrived at the break on a four-game win streak. Though the Nuggets are 22-15, they actually have the fifth-best net rating in the NBA, and -- get this -- an average defense based on the first stanza. That's remarkable for a roster that has coughed up points for years.
Denver stands 2.5 games back of the two L.A. franchises. That'll be a tough gap to make up in 36 games, but it's certainly doable with the momentum behind Nikola Jokic and company. The Nuggets have the firepower to run off some winning streaks and grab a top-four playoff seed. That would secure a first-round playoff home game -- an extra advantage for the Mile High City.
(Last week: 16)
18. Chicago Bulls (16-20)
For Chicago, the objective is simple and attainable: make the play-in round of the postseason. The Bulls have pleasantly surprised on the way to a near-even record behind one of the game's elite scorers in Zach LaVine. Along the way, the young supporting cast of Coby White, Lauri Markkanen, Patrick Williams and Wendell Carter have shown flashes of potential. It feels like the Bulls are on their way out of purgatory, and this season's unique playoffs could help.
The play-in round appearance is not exactly a banner to hang in the rafters, but it represents the young Bulls fielding a competitive team under new head coach Billy Donovan. It also gives them a taste of playoff experience. Chicago is currently tied with the Indiana Pacers for 10th out East, so they have to take another step forward to make the cut. But a "playoff" bid is within reach.
(Last week: 18)
17. Dallas Mavericks (19-17)
People forget that Dallas is 10-3 since Feb. 6 and rapidly rising in the Western Conference. This is a very good team with a sky-high offensive ceiling. Luka Doncic has canned 42% of his three-pointers since the start of February and has tossed away his frigid start to the season.
The defense is bad, and like I said last week, I think it's a lost cause for this season. To make up for the loss, Dallas needs to rain points on opponents like they did for extended periods in 2019-20. This can be a top-five scoring offense in basketball, and for the Mavs to be a serious threat in the playoffs, that benchmark should be the target in the second half.
(Last week: 19)
16. Memphis Grizzlies (17-17)
The 17-17 Grizzlies sit tied for ninth in the crowded middle of the Western Conference. That's not bad, considering the team missed 12 days with COVID-related consequences, lost Ja Morant for eight games due to an ankle injury, and still does not have Jaren Jackson Jr.
Memphis is in a similar spot as last season, chasing a playoff appearance while still balancing player development. The goal now is to turn the summer's play-in failure to success and get into the traditional postseason. We'll see if Ja Morant can lead the exciting young Grizzlies to the next stage.
(Last week: 15)
15. Miami Heat (20-18)
At two games over .500, the winning percentage alone does not paint an accurate picture of the Heat's first-half roller coaster. Miami got sideswiped by injuries and COVID-related departures, but is 9-1 in the last 10 games and finally back on track. This is still a team five months removed from an NBA Finals appearance and a certified playoff contender.
Still, the Heat are behind the competition in terms of rhythm. Only two five-man units have played over 90 minutes together this season. By the end of the second half, Erik Spoelstra should solidify a nine-man playoff rotation that he and the fans can be confident in. Some consistency can help prop up an offense currently ranked 25th in the NBA.
(Last week: 21)
14. Oklahoma City Thunder (16-21)
OKC has already flaunted so much promising growth that I'd consider this season a success. We even got to see 30 minutes and a start from 19-year-old Aleksej Pokusevski on Thursday, and he didn't look half-bad. This is the most well-positioned "bad" franchise by a mile, and it still has an outside chance at sneaking into the postseason.
The only goal left for this rebuilding masterpiece is to make the most of your theoretical trade targets. Al Horford could help a playoff team. On a smaller scale, the same is true for George Hill and Mike Muscala. The Thunder could feasibly take back a bad contract (LaMarcus Aldridge anyone?) and another young talent to make a deal happen.
(Last week: 13)
13. Boston Celtics (19-18)
I'm giving the Celtics, and specifically GM Danny Ainge, two measures of success. Firstly, Ainge needs to make a meaningful move at the trade deadline -- something he has done once in the last six years. Ainge has stated publicly that he does not love the current roster, so he better do something about it by March 25.
But even with a nice trade, the Celtics still have to do some serious reflecting on their kind-of Big 3 in Jayson Tatum, Jaylen Brown and Kemba Walker, who has struggled to balance scoring big baskets and making plays for others as the lead facilitator. If Walker can balance the inconsistent touches he gets next to Tatum and Brown, he should help Boston get back to a top-10 offense, which is an achievable goal.
(Last week: 9)
12. Indiana Pacers (16-20)
Indiana lost five of its last six games before the All-Star break, so unless you get fired up about Domantas Sabonis winning the Skills Challenge, it's been a bit of a rough stretch. The next six games see the Pacers play the Suns, Nuggets, Nets, Heat (twice) and Bucks. Pain is on the way.
On a positive note, Caris LeVert's return is also looming. The versatile scoring wing should add a punch to Indiana's middling offense and at least keep the team in playoff position. If he can mesh well with Sabonis and Malcolm Brogdon, I think Pacers fans will be content with the result. The goal for Indiana is to have LeVert working as an instrumental piece by season's end.
(Last week: 11)
11. Toronto Raptors (17-20)
A 17-20 record aptly sums up the underwhelming first half for the Toronto Raptors. They're still tied for eighth in the Eastern Conference standings, but most expected Toronto to be up there with the top dogs in the conference, and they just haven't put together any consistency.
There's not necessarily a "gauntlet" stretch during the next 35 games, so this is an opportunity for the Raptors to find a groove. They should not suffer another three-game losing streak during this stretch after having gone through four separate skids in the first half. That would hint that the steady Raptors of usual are back.
(Last week: 14)
Tier 3: The Sour Patch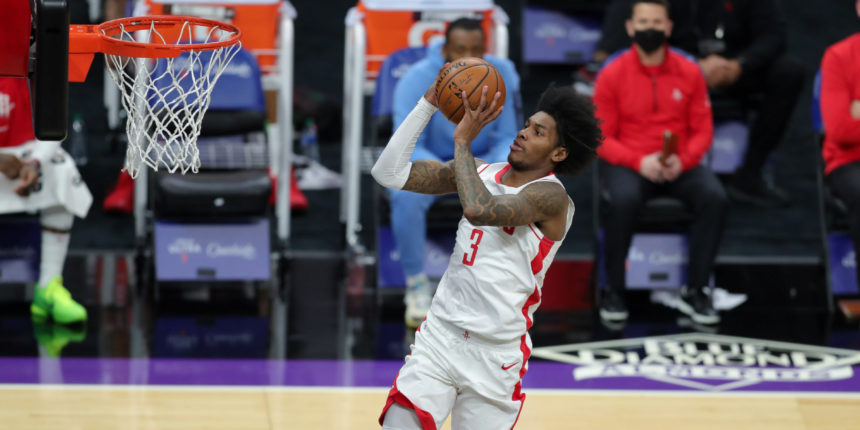 10. Washington Wizards (14-22)
Your Washington Wizards are 8-5 since Valentine's Day. They're volume-driven, inefficient and a little weird in general, but the Wizards are winning some basketball games, however unsustainable the pace. Between Rui Hachimura and Deni Avdija, there's also enough growth from young players to feel alright about what's to come.
Still, this is a franchise that will potentially commit over $230 million to Russell Westbrook and Bradley Beal between this year and 2023. Washington has to win now, even if that's a somewhat far-fetched notion. For this reason, I'd place the second-half goal as merely securing a play-in bid.
(Last week: 10)
9. Golden State Warriors (19-19)
All year long, I've lambasted the Warriors for their sad state of offensive outside of Stephen Curry. They're down to the 22nd-ranked ORtg in the league, scoring 109.4 points per 100 possessions while turning the ball over frequently and rarely getting after rebounds. Curry gets zero help outside of Draymond Green's passing.
Steve Kerr has to either overhaul his rotations or plead with Bob Myers for some help, because no player looks particularly inspiring right now. Golden State should always have an above-average offense with Stephen Curry running the show. Nothing else matters until the team sorts this out.
(Last week: 12)
8. New Orleans Pelicans (16-22)
New Orleans opened the second half by getting its teeth knocked in via the bottom-feeding Timberwolves. Minnesota scored 135 points with its bottom-five offense, which revives concern that Stan Van Gundy can't get his team to defend.
The Pelicans have bombed to the second-worst defensive rating in hoops. Opponents are lighting them up from beyond the arc; New Orleans allows the third-most attempted threes (39.6) and the most makes (15.6) per game. Van Gundy and the team must turn this into a top-20 defensive unit, or else his leadership and the Pels' talent will be under fire.
(Last week: 8)
7. Cleveland Cavaliers (14-23)
Larry Nance Jr. and Kevin Love have returned, which should help the Cavaliers make sense of a deep frontcourt. Jarrett Allen has earned the praise of the fan base for good reason and basically played his way into the core of the Cavs' future. But ultimately, the major question mark is still SexLand.
Cleveland has a good chance at a top draft pick in a lottery class loaded with All-Star-caliber guards. But Cade Cunningham isn't coming to Cleveland to play small forward, and Jalen Green or Jalen Suggs are entrenched in their guard roles. The duo of Collin Sexton and Darius Garland is a minus-7.3 points per 100 possessions in 646 minutes this season. It's time to take a look in the mirror and make a decision with this backcourt. The Cavs should exit 2020-21 content with their plan at those positions.
(Last week: 5)
6. Detroit Pistons (10-27)
I actually really like what Dwane Casey has done recently by giving more and more time to his younger players. He still has to kick Mason Plumlee and Wayne Ellington out of the rotation, but this is a thoughtful way for Detroit to lose games, evaluate pieces and provide hope for the future -- all good things.
Success exists in the Motor City if three of these prospects feel like genuine building blocks for the future: Saddiq Bey, Isaiah Stewart, Josh Jackson, Dennis Smith, Saben Lee, Sekou Doumbouya or Deividas Sirvydis. Of course, not all will hit, and none of them look like future All-Stars at this point. That player should come from the 2021 draft, but it's not too early to mold the identity of next year's Pistons.
(Last week: 7)
5. Atlanta Hawks (17-20)
When Lloyd Pierce was fired in what many consider to be a rushed decision, Atlanta's higher-ups made the expectation clear: this team should be in the playoffs. Is that fair to Nate McMillan? Probably not given the endless cycle of injuries that he and the team have dealt with this season.
Still, Atlanta is currently tied for the eighth seed. If they get through the play-in series and make the traditional postseason, McMillan likely becomes the fully-fledged head coach and Travis Schlenk's all-in offseason worked in the short-term. That's easier said than done with De'Andre Hunter, Cam Reddish and Kris Dunn still on the shelf.
(Last week: 4)
4. Orlando Magic (13-25)
It's tough to diagnose the Magic when injuries have derailed their young core and put the franchise on the fringes of the playoff race. But Orlando has hung around by maximizing some of the castoffs on the roster. One example is Michael Carter-Williams, who our Spencer Davies interviewed this week.
Steve Clifford has few healthy young guns to play right now. So the barometer for success should be based on what Orlando nets out of the trade deadline. Even if Nikola Vucevic stays with the team, the Magic have a number of capable rotation players that could help a contender and return young assets. I'd like to see what they can get back by trading players like Evan Fournier, Aaron Gordon or Dwayne Bacon.
(Last week: 6)
3. Sacramento Kings (15-22)
The Kings have some winnable contests coming up, and just pounded the Houston Rockets to open the second half of the season. Sacramento is still hanging around play-in contention at seven games under .500 and could build some nice momentum in March.
De'Aaron Fox and Tyrese Haliburton have carried the young core so far. Despite their best efforts, the Kings still boast the worst defense in the NBA and are giving up a stunning 119.2 points per 100 possessions. For Luke Walton's sake, they have to claw out of a bottom-five spot and establish some level of intensity on that end.
(Last week: 2)
2. Houston Rockets (11-25)
A 15-game losing streak has cratered Houston and left them without much of a future. The Rockets need their pick to land in the top three or else it conveys to the Oklahoma City Thunder. So the losing is good in that regard, but as evidenced by P.J. Tucker's soon-coming departure from the team, the Morey-Harden-small-ball era is effectively over.
Now, the Rockets have to drum up some optimism for the future. Kevin Porter Jr. is off to a great start after making his debut in Thursday's loss to the Kings. He's also the only sub-25-year-old player with starter upside on the team (though I'd accept cases for Mason Jones). The deadline returns on potential trades involving Tucker, Victor Oladipo and others will have serious implications on the franchise's future. That's where Houston's revamped front office will be tested.
(Last week: 3)
1. Minnesota Timberwolves (8-29)
The Timberwolves don't have to try very hard to lose games. Sure, they have to keep their first-round pick in top-3 odds for the NBA lottery. But even then, there's a 60% chance that pick would still fall out of the top three and go to the Warriors. So while keeping the pick is crucial to the future, its fate gets determined after the season.
For now, success means finding a long-term frontcourt partner for Karl-Anthony Towns. The 25-year-old star hasn't had a consistent presence to mask his defensive lapses in his entire six-year career. Jaden McDaniels has flashed promise as a rookie this season and should be given extended run. Maybe Gersson Rosas trades for a power forward at the deadline. Either way, this hole has existed for far too long.
(Last week: 1)