LaMarcus Aldridge's time in San Antonio is over.
With the second half of the season underway, and the trade deadline approaching, the Spurs and Aldridge have mutually agreed to part ways.
"He's been a great teammate. There's no problem there," said Gregg Popovich. "We just think this is a win-win for the club."
According to ESPN's Adrian Wojnarowski, the Spurs have been "engaged on several fronts" for an Aldridge deal. They'd obviously prefer to move him for something -- a draft asset, a young piece, or at least a competent role player to complement the youth -- rather than agree to a contract buyout.
WHAT'S THE SCOUTING REPORT ON ALDRIDGE?
Aldridge is a shell of his All-Star self, which is to be expected at this stage of his career. There is utility present; he's drained roughly 38 percent of his threes over the past two seasons on modest volume. He's converted around 46 percent of his two-point jumpers over that same stretch, per PBP Stats.
Even at this stage, Aldridge can serve as a relief valve against drop coverage due to his ability to space the floor.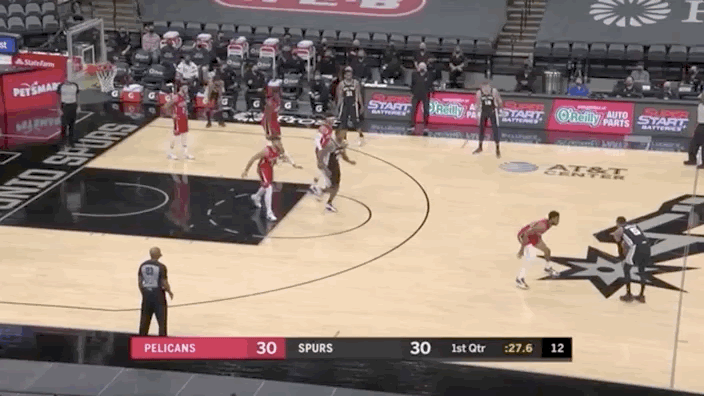 The regression is also visible on both ends. He isn't able to establish the sort of deep-post positioning that helped him complement his turnaround jumpers with effective jump hooks. To that point, Aldridge's post-up efficiency has declined in each of the past three seasons, per Synergy.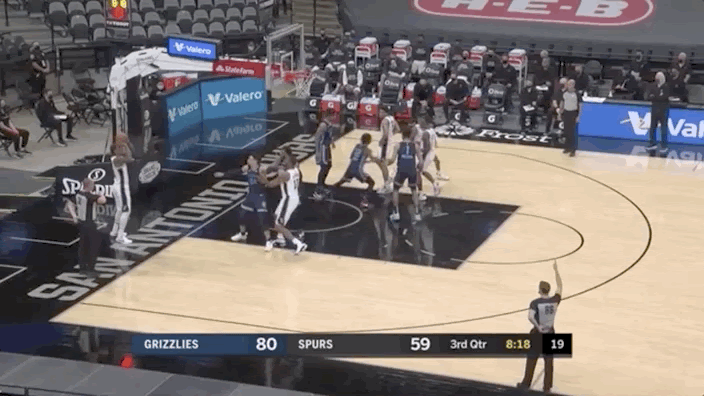 Defensively, Aldridge is sound in theory but not in practice. Put another way: he knows where he's supposed to be, but isn't physically capable of getting to those spots on a consistent basis. The team that acquires him will likely be hamstrung to a deep drop coverage; strong perimeter defenders will be needed to help limit his responsibilities.
That leaves Aldridge as a player that can only help in certain contexts. Add in his $24 million salary -- though teams only need to hit around $19 million to complete a legal trade, per ESPN's Bobby Marks -- and it's easy to see why trade options may be a bit limited.
There are teams that make sense for his services, however. Let's take a look at three of them.
Note: All trade ideas have been checked on TradeNBA.com.
TRADE TARGETS
CHICAGO BULLS
Even after a loss to the star-less Philadelphia 76ers on Thursday night, the Bulls find themselves firmly in the Eastern Conference playoff picture. At 16-19, they're tied with the 10th-seeded Indiana Pacers, and are only two games out of the No. 4 spot. If a playoff push is in the cards, they could talk themselves into a frontcourt upgrade.
Sam Amico of FortyEightMinutes.com has linked the Bulls to Aldridge, and mentioned a potential expiring swap between him and Otto Porter Jr. The money matches up pretty cleanly, and the on-court case is clear.
The Bulls would get a stretch big that could absorb the Luke Kornet minutes, and would make it easier to ease Lauri Markkanen back into the action. The Spurs would get a true, high-volume shooting threat at the 4 that would allow them to maintain their uptick in pace and switching.
NEW YORK KNICKS
The Knicks are ahead of schedule right now, currently sitting at No. 7 in the East with a 19-19 record. They're headlined by a top-five defense and held back by a bottom-10 offense.
Aldridge represents a near-perfect storm as a potential trade target: he's a name, fills a need (frontcourt spacing), wouldn't cost a core piece, wouldn't cut into future cap space and could make life easier on the young players that matter.
An idea worth exploring: a Nerlens Noel/Aldridge swap. The Knicks would have to add slight filler to make things work -- Ignas Brazdeikas' $1.5 million would do -- but that shouldn't be difficult to accomplish.
Aldridge would operate as the back-up 5, spacing the floor and allowing rookster Obi Toppin more room to flourish as a roll threat in pick-and-roll. Giving RJ Barrett and Immanuel Quickley a pop threat would make their lives so much easier in the half-court.
There would be a hit defensively, at least in the short term. Aldridge isn't in the same galaxy as Noel on the interior or perimeter, but the hope would be to mitigate that gap in a bench role once Mitchell Robinson returns. Robinson has matured on that end, chasing blocks and fouling at a much lower rate than seasons past. You can live with, say, a 30/18 minute split at the 5 between those two.
MIAMI HEAT
The Heat are in the market for frontcourt depth; the jury is kinda out on what type of frontcourt depth they'd prefer.
They've been linked to bigs like Nikola Vucevic and Aldridge, both of which profile as 5s that can space the floor for All-Star Bam Adebayo. They've also been linked to PJ Tucker and Aldridge's teammate Rudy Gay, both 4s that would allow the Heat to maintain their switching principles.
The common denominator is an ability to shoot, and Aldridge can do that. The Heat have enough mid-tier salaries to cobble together a multi-player, flip-them-later-if-you-want package -- think Meyers Leonard (who would certainly be waived), Avery Bradley (could be rerouted), Mo Harkless and the rangy ball of clay known as KZ Okpala.
There's also room to go simpler by swapping out Bradley and Leonard for Andre Iguodala. The Spurs could then use Iguodala as a glue guy and mentor for their wing department, or reroute him elsewhere -- Boston has a hefty trade exception, for example.
In Adebayo and Jimmy Butler, the Heat have the sort of defensive star power to help cover for some of Aldridge's limitations. Head coach Erik Spoelstra isn't just one of the most effective defensive coaches in the league, he's among the most versatile. He won't mind getting wonky -- mixing in zone principles, for example -- to make the Aldridge minutes work.