The NBA announced in early August that the 2021-22 season's salary cap would be $112.414 million, and the luxury tax threshold will be $136.606 million. That means that if rosters remain unchanged for the duration of the season – which we know will never happen – 13 teams will pay the luxury tax.
Those teams will be the Brooklyn Nets ($176.573 million in payroll), Golden State Warriors ($174.854 million), Los Angeles Clippers ($166.384 million), Los Angeles Lakers ($163.121 million), Milwaukee Bucks ($158.206 million), Utah Jazz ($153.954 million), Philadelphia 76ers ($143.668 million), Boston Celtics ($143.524 million), Portland Trail Blazers ($140.566 million), Miami Heat ($139.645 million), Washington Wizards ($138.710 million), Toronto Raptors ($137.624 million) and the Indiana Pacers ($137.567 million), according to HoopsHype.com – meaning that nearly half of the league will pay into the luxury tax.
The NBA utilizes a progressive tax system that dictates that teams less than $10 million over the threshold pay a dollar-for-dollar tax, teams over by between $10-to-$15 million pay $2.50 for every dollar over the threshold, teams over by between $15-to-$20 million pay $3.25 for every dollar over the threshold and so on. But ignoring the business implications of paying the luxury tax, how many of these teams are getting the bang for their buck in relation to the total cost of those payrolls and how easy might it be for them to get back under it? Let's explore each team's situation:
Brooklyn Nets: $39.967 million over

The Nets enter the 2021-22 season as the presumptive favorites to win the NBA championship. They re-signed Kevin Durant to a 4-year/$198 million extension. They also added Patty Mills and James Johnson, but lost Jeff Green. Ultimately, it's worth the price for Brooklyn so long as Durant, Kyrie Irving and James Harden can remain healthy for playoffs – so if you're the Nets, you pay anything you can to keep this group together. (Editor's Note: This payroll will change once Friday's trade for Sekou Doumbouya and Jahlil Okafor is made official on Sept. 15)
Takeaway: Worth it!
Golden State Warriors: $38.239 million over
The Warriors are in a very different situation than the Nets. They are not presumptive favorites. In fact, they may be in a fight for a playoff spot in the Western Conference for another year. Still, the Warriors have to shell out the dough. Their new arena, the Chase Center, opened in downtown San Francisco just in time for the 2019-20 season. COVID-19 has obviously hindered the Warriors ability to extract income from their new home, but it's finally time to cash in. Steph Curry, Klay Thompson and Draymond Green will fill the arena's seats. They probably won't be pure buyers at the deadline – although we could see a move in which Golden State swaps some of its young talent in exchange for a more age-appropriate fit – but the Warriors will not ship out pieces just to cut costs.
Takeaway: Not objectively worth it; but not *not* worth it.
Los Angeles Clippers: $29.778 million over
Clippers owner Steve Ballmer is probably a little stressed right now – or he would be if paying his team's payroll had any real impact on his net worth. Either way, the Clippers appear poised to write a big check to the NBA for... another championship-less season. With Kawhi Leonard out for the foreseeable future with a partially torn ACL, the team's hopes for a title are likely out too – and they're on the hook for his $36 million this season, which is essentially dead money. Fortunately, the Clippers' roster is still formidable. They'll still be a playoff team, even in the brutally competitive West, meaning they'll continue to be must-see TV. They can get back to contending for a championship next season.
Takeaway: Not worth it this year; but tough it out, next season will be better.
Los Angeles Lakers: $26.515 million over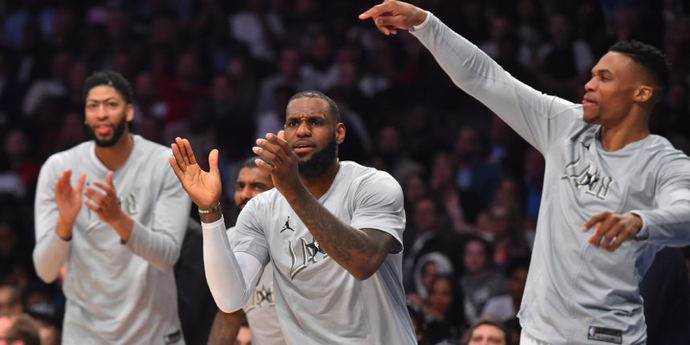 The Lakers are in a good spot... for now. Sure, they are on the hook for a big, honking tax check; but they also look like the best team in the West. Acquiring Russell Westbrook (in exchange for Kyle Kuzma, Kentavious Caldwell-Pope, Montrezl Harrell) adds another major salary to the Lakers' books. But Westbrook, along with Carmelo Anthony, Kendrick Nunn, Malik Monk, Kent Bazemore, Dwight Howard and Rajon Rondo, are big-time additions. LeBron James, Anthony Davis and Westbrook might not coexist perfectly, which could result in as disappointing an outcome as the 2003-04 Lakers, but what options did they have? The Nets are stacked, and the Lakers want to win.
Takeaway: Worth it, but it could also end really badly.
Milwaukee Bucks: $21.6 million over
The Bucks are obviously happy with the outcome of last season. And despite what Jerry Krause would've had you believe, you always bring back a defending-champion roster; Milwaukee did mostly that. The team brought George Hill back on board and added Grayson Allen. They interestingly let P.J. Tucker walk, but they're still well-stocked. The Bucks could be buyers at the deadline; but they'll be operating under a hard cap, so it'll be tricky.
Takeaway: The champs should always be kept together. Worth it!
Utah Jazz: $17.348 million over
The Jazz are unassuming, but their roster is rock solid, and they finished last season with the best record in the NBA. Had it not been for injuries to Mike Conley and Donovan Mitchell heading into the playoffs, who knows what might have been in a year where the presumptive favorites were both eliminated before the conference finals. But the Jazz enter the 2021-22 season looking even better, having added Rudy Gay and Hassan Whiteside, and re-signing Mike Conley. Utah let Derrick Favors and Georges Niang walk, but still enter the season with approximately $154 million in salary. Utah will likely stand pat for the season in hopes of making a run at a championship.
Takeaway: Worth it!
Philadelphia 76ers: $7.062 million over
The 76ers are in an unenviable situation with Ben Simmons, who has decided that he wants out of Philadelphia. Simmons will make $33 million in 2021-22, and his deal is guaranteed through the 2024-25 season. So, it's safe to assume there will be some changes regarding the Sixers' team salary. The two teams most commonly associated with Simmons – the Minnesota Timberwolves and Sacramento Kings – have payrolls below the luxury tax threshold, meaning they both have more wiggle room to maneuver in trades. Philadelphia could end up with a slightly lower payroll than it has now after a Simmons deal inevitably takes place, but the team's outlook is very much undecided less than a month from the start of the season. That's not where you want to be as a team with championship aspirations.
Takeaway: Depends on what happens with Simmons, but it's probably not going to be worth it.
Boston Celtics: $6.918 million over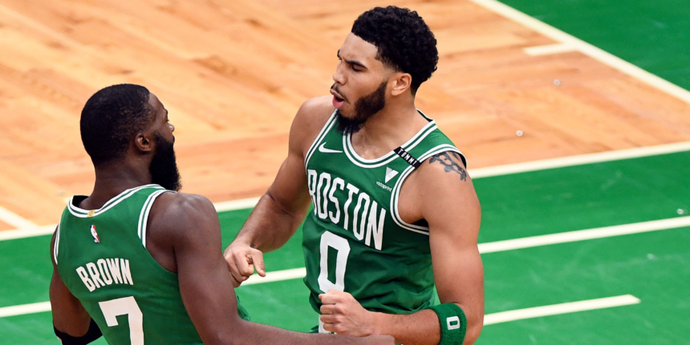 From a salary standpoint, Boston and new team president Brad Stevens have maneuvered smartly. They shed Kemba Walker's painful contract, receiving Al Horford in the exchange. They backfilled Walker's spot with Dennis Schroder, who only cost $5.9 million for a year. They also added Josh Richardson ($11.615 million) via free agency and a $17 million trade exception from a sign-and-trade with the Knicks for Evan Fournier. If the right player becomes available, they could use that TPE, or they could punt on 2021-22 in hopes of a brighter future. Still, the Celtics will only go as far as Jayson Tatum and Jaylen Brown take them. (Editor's Note: This payroll will change once Friday's trade for Juancho Hernangomez is made official on Sept. 15)
Takeaway: Not worth it, but Boston made some headway in cleaning up a previously cluttered salary cap.
Portland Trail Blazers: $3.96 million over
Portland finally did something this offseason, swapping out Derrick Jones Jr. for Larry Nance Jr in a three-team trade with the Chicago Bulls and Cleveland Cavaliers. Nance will be a good fit for the Trail Blazers, but they didn't add nearly enough to improve to the extent that they'll compete in the Western Conference.
Takeaway: Not worth it. Portland should get very creative, and fast – or risk losing Lillard.
Miami Heat: $3.039 million over
It seems like Miami is perpetually either in contention or one piece away from it. After a surprise trip to the NBA Finals in 2019-20, the Heat very well may have added that piece in Kyle Lowry. They also stole PJ Tucker away from Milwaukee, and kept their core intact. The Heat's cap situation gets very tricky in a few years, and it'll get even tricker if they sign Tyler Herro to a long-term extension; but for now, you can't blame Miami for going for it.
Takeaway: Worth it, for now.
Washington Wizards: $2.104 million over

The Wizards had themselves a good offseason. They turned Russell Westbrook into Kyle Kuzma, Kentavious Caldwell Pope and Montrezl Harrell, and they added Spencer Dinwiddie and Aaron Holiday. Still, the Wizards are going to have to play incredibly well just to qualify for the playoffs, and that's not what teams paying the luxury tax hope to accomplish.
Takeaway: Not worth it, but at least they'll be competitive.
Toronto Raptors: $1.018 million over
The Raptors are entering a mini-rebuild. With Kyle Lowry moving on, the Raptors will look to build around Fred VanVleet, Pascal Siakam and Scottie Barnes. They'll probably look to move Goran Dragic, who publicly voiced displeasure with landing in Toronto, so they'll likely end the year with a slightly different look.
Takeaway: Not worth it, but they could be interesting.
Indiana Pacers: $961,000 over
Indiana didn't make any major changes, and is stuck in quasi-purgatory as the Pacers gauge what their team can do. Ultimately, they will probably let results dictate their course of action. If they're in the playoff picture as we approach the trade deadline, they could be buyers. Conversely, if Indiana struggles, it could just as easily sell some assets.
Takeaway: Well-positioned to move under the tax threshold.
The luxury tax can be incredibly punitive; and, unfortunately, it impacts how teams make roster decisions. Looking beyond profitability, owners are right to demand a good return-on-investment when paying the luxury tax. No one wants to cut a big check for nothing. Be on the lookout for teams that aren't competitive to look to shed salary before the deadline. Conversely, teams in contention will look to add talent regardless of where they are pertaining to the luxury tax.