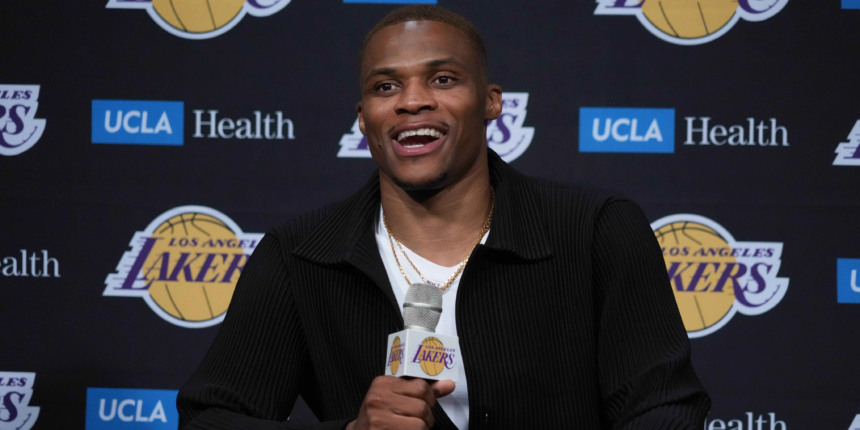 4 NBA teams whose offseason moves could pay the biggest dividends
I was never one to get excited about the things I saw on paper. On the basketball court, you can put the most talented players in the world together, but if they don't do the little things it takes to win, then none of it will matter.
Personally, I gotta see it work before I get excited. I feel that way about what the Los Angeles Lakers did this offseason, and I feel the same way about the Miami Heat, Chicago Bulls and New York Knicks.
In all fairness, though, those are the four teams that come to mind first when thinking about who made power moves this offseason, and they could all take a step forward.
After losing in the first round, the Lakers were going to make a splash, for sure. They're the Lakers and they have LeBron James, so they did what the Laker franchise has been known for — getting players who they think can help them win a championship. With Russell Westbrook and 'Melo and those guys, they have a veteran group of guys who have already gotten paid and made their name and should, in theory, put winning above all else.
Personally, I'm not really into the business of making predictions because, at the end of the day, you still gotta play the games. Remember back when the Lakers had Karl Malone and Gary Payton along with Shaq and Kobe? They nearly got swept by the Detroit Pistons in the 2004 Finals — they didn't win.
Even this past season, with the Brooklyn Nets — everyone thought that with KD, James Harden and Kyrie Irving on the same squad, those guys would win for sure. Maybe they would've if they didn't have injury issues, but that's a part of the game. A lot of things need to line up for you to win a championship, and those guys on the Lakers probably know it too.
It's no surprise that a lot of people are picking the Lakers to win the Western Conference this year. They can do it if they make the right sacrifices for one another. Westbrook has the ability to make the game easier for LeBron and AD, but it will all come down to whether he's able to be efficient and whether Frank Vogel and the rest of the coaching staff are comfortable allowing him to continue to be the same assertive, aggressive player he's always been. I like what the Lakers did, though, all things considered. They're going for it.
After adding Lonzo Ball, DeMar DeRozan and Alex Caruso to their core of Zach LaVine and Nikola Vucevic, the Bulls really have something exciting there for fans in The Chi. Of all those guys, though, I think Vuc is the one I'm really excited about. I always thought that he was a good player who was worth his money for what he brought to the equation. He went to the Bulls at the deadline last season, and now will have a full season there to get comfortable. Chicago has a nice mix of younger and older veterans — a collection of certified ballers. They're going to have a good season and find themselves back in the playoffs.
Are they going to be contending for the Eastern Conference championship? I don't think I'm ready to go that far just yet. Milwaukee and Brooklyn appear to be head and shoulders above everyone else out there, but like I said: the game isn't played on paper.
For Chicago, though, getting back to the playoffs should be enough to cause some excitement. The team has missed the playoffs in five of the last six years, and has only won two playoff series since 2011. It's important to remember that you have to crawl before you walk.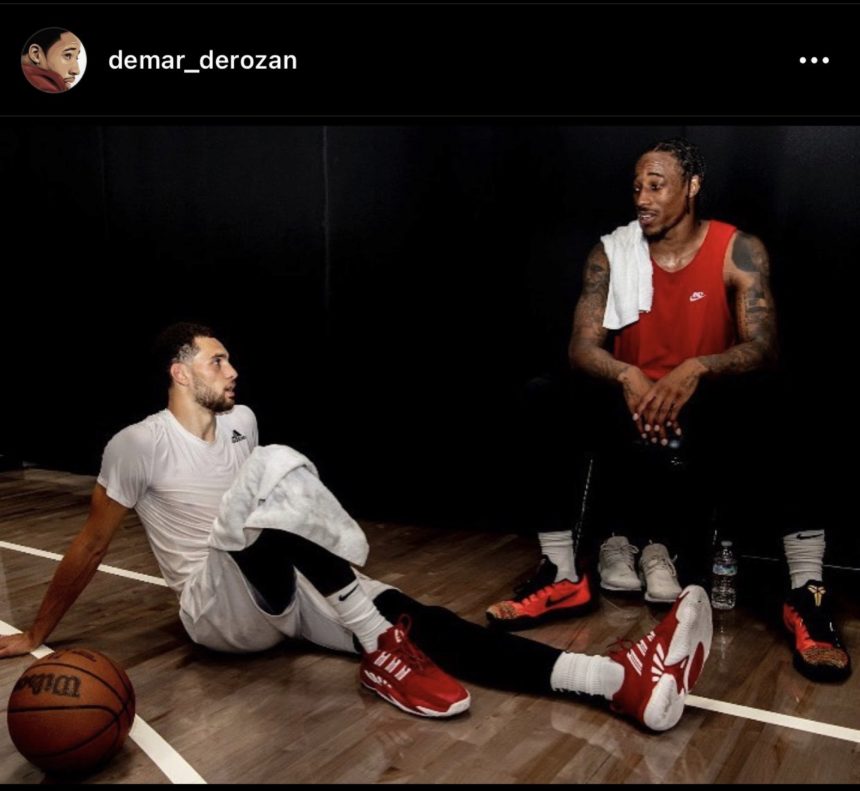 Most of the time, becoming a winning team is something that takes time and chemistry. Chicago could be starting to assemble something special, and that in and of itself is reason enough to be excited for them.
Then, there's the Knicks.
Man, of all the teams in the league, it seems like the Knicks are the team that has been trying the hardest and for the longest to be good. It just hasn't really panned out for them... until last season, anyway.
That's what makes the Knicks really interesting to me. Every so often in this league, you see a team that comes out of nowhere and surprises a lot of people and overachieves. Sometimes when that happens, it could kind of trick you into believing the team is further along toward becoming a contender than they actually are. When you're no longer able to sneak up on opposing teams and when they really sit down and scout you and take your strengths away, that's when you actually find out if they're more of a pretender than a potential contender. So this season, we're going to find out a thing or two about New York.
Since the new front office took over, the Knicks have made a concerted effort to bring in guys who were on their second or third chance in the league. Mario Hezonja and Elfrid Payton didn't really work out; Julius Randle did. RJ Barrett looks like he could be a decent player. Now, they added Evan Fournier and Kemba Walker, so it looks like they addressed some of their needs. Fournier is a shooter and Kemba is a good point guard. It's hard to not like those moves.
Under Thibs last season, the Knicks played hard and played the right way, but I'm not sure that they'll be able to duplicate that same energy. For those guys who were there last year, we'll see if Thibs' voice and message still resonate the same way it did last season when those guys felt like they had something to prove.
In their first-round playoff series against the Atlanta Hawks, the Knicks weren't able to win just by playing hard — not when another coach had the opportunity to scout them and take away their strengths.
Maybe Kemba can channel the energy the team has last year. Aside from being from New York, he went from being an All-NBA selection in 2018-19 to signing with Boston Celtics to getting traded and bought out by the Oklahoma City Thunder. Again, this front office likes to roll the dice on players who have something to prove, and Kemba fits that description.
I don't know if the Knicks are going to enter the top tier in the Eastern Conference. But at least they're building something worthwhile there.
If there's one team I'd pick to disrupt the Milwaukee-Brooklyn duo at the top, it might be Miami.
Kyle Lowry is a proven winner. He grew into a championship player in Toronto and knows what it takes to win at the highest level. He'll easily fit into the culture down there with Spo and Jimmy Butler and those guys.
Still, maybe more than any other team, Miami is the perfect example of what happens when things do and don't line up. In the Bubble, the Heat came within two games of winning a championship, but then they couldn't even win a game in the first round this year. But they rebounded nicely by signing three guys who have championship-caliber experience — Lowry, P.J. Tucker and Markieff Morris. Maybe best of all, they re-signed Victor Oladipo, who is obviously eager to prove that he can still play at a high level.
Adding those newcomers to the core group that won the East in 2020 is going to put Miami back in the contender conversation in the conference. That's especially true since Philadelphia seems to be at odds with Ben Simmons.
Only 50 days until the season begins, and I can't wait.
I've been playing this game damn near my whole life. There have been a bunch of teams that were put together and everyone was sure they were going to end up winning. More often than not, they don't.
Basketball is a team game that requires a lot of sacrifices to win. We play in real life, not on paper. There are simply no guarantees.
Entering next season, every team has something to prove, but the Lakers, Bulls, Knicks and Heat are the squads who've got my attention. Now, we gotta wait and see if their moves pan out.
For sure, I know I'll be watching.