The 2021 NBA offseason featured blockbuster trades, draft-day surprises and some big-name players changing teams. Those are typically the transactions that garner the most attention, but what were some of the under-the-radar moves that deserve to be highlighted?
Now that most of the free agents have signed and the dust has settled, we asked our writers:
What was your favorite "underrated move" of this offseason?
Jackson Frank: I really liked the Pistons nabbing Kelly Olynyk. A versatile offensive big man to pair with their young guards in Cade Cunningham and Killian Hayes is so important. He's going to help facilitate their development and ease some of their creation burden with his pick-and-pops, dribble handoffs and mismatch-hunting in the post. Good, complementary players for young dudes is critical and Olynyk is exactly the former.
Alex Kennedy: Victor Oladipo went from being regarded as one of the top free agents in this class to a complete afterthought. After signing a one-year, minimum deal with the Heat, he's the ultimate low-risk, high-reward addition. If it doesn't work out, Miami can cut him or let him walk. If he gets healthy and has a strong bounce-back season, he'll be a steal. The 29-year-old will need to make an impact in order to ink a more lucrative deal next offseason. Oladipo's days as an All-NBA player are likely over, but he doesn't even need to play at that level in order to drastically outperform this contract. Despite his struggles last year, he averaged 20.8 points, 5.0 rebounds, 4.7 assists, 2.6 threes and 1.3 steals in 29 games with the Rockets and Pacers. After Oladipo's season-ending quad surgery in May, his surgeon told ESPN, "I was amazed he was playing with what he had. I'm very optimistic that I could clear him in six months, by November." If he was able to put up those numbers on a badly-injured quad that he had no business playing on, he should be able to help the Heat. Miami had an exciting offseason — from acquiring Kyle Lowry to signing P.J. Tucker to extending Jimmy Butler and Duncan Robinson — but re-signing Oladipo at the minimum was another impressive move that could look really smart come playoff time.
Nekias Duncan: I like Isaac Bonga heading to Toronto. There's been a clear emphasis in adding rangy defenders, and Bonga fits the bill while adding a hint of ball skills. I felt like he was a bit buried in Washington, so I'm interested to see if he gets more burn.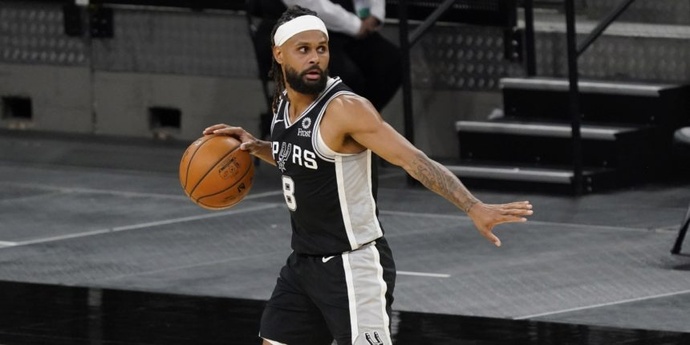 Spencer Davies: Patty Mills to the Brooklyn Nets on a two-year, $12 million deal. With Spencer Dinwiddie leaving and no regularly-dependable backup in the backcourt, Mills will bring an edge and depth to Steve Nash's second unit in this go-round. While he may not be the FIBA Patty that everybody loves, Mills will not hesitate to take shots and bury triples when one of James Harden or Kyrie Irving is getting a rest. That's going to make Brooklyn a tough customer from a pace standpoint, as well.
Imman Adan: It's not that the move itself was underrated, but I'm surprised that people are more focused on what the Wizards-Lakers trade means for Los Angeles and for Bradley Beal rather than focusing on how much of a win it is for Washington. John Wall's massive contract was widely considered one of the worst deals in the league, yet they turned him into Russell Westbrook and then turned Westbrook into multiple talented rotation pieces and no behemoth contract. Just a massive win for the Wizards' books.