The NBA regular season is barely 20 percent complete, but some scouts and analysts might already be salivating at the potential future. Tanking should never be the franchise direction 15 games into a season, but there are some teams we already know are destined for the lottery. With a shorter 72-game slate, there's less time to salvage a playoff run than in years past.
To prepare for the inevitable lost seasons, I present to you our Cade-O-Meter. Cade Cunningham is the clear top prospect for the 2021 NBA Draft: a 6-foot-7 do-it-all point guard with an elite feel for the game. He's a player worth tanking for.
Every few weeks, I'll use the Cade-O-Meter on each team in the Sour Patch of our rankings. Franchises will earn a grade out of 10 for how much they should be focusing on Cunningham. It's an occasional extra piece to our Sour Rankings. Since it's early in the season, you won't see many high grades, but some teams should already consider cashing in.
If you're new to the Sour Rankings, here's a refresher. Contrary to typical Power Rankings, this listicle celebrates all that is going wrong for your favorite team. We've ranked the NBA teams from least sour to most sour. Three tiers organize the league: Sweet Success (be happy!), We're Fine Over Here (self-explanatory!) and the Sour Patch (be sad and angry!).
The central question is ultimately this: How good should you feel about the direction of each franchise? Some teams value wins this season, while others are looking down the road at long-term pieces.
Do not expect this to be a simple worst-to-best Power Rankings. The Sour Rankings shine a spotlight on indefensible decisions, Hollywood headlines and heart-stopping bad luck. A losing team with exciting young players, for example, will earn credit, while a title contender riddled with problems will fall.
Tier 1: Sweet Success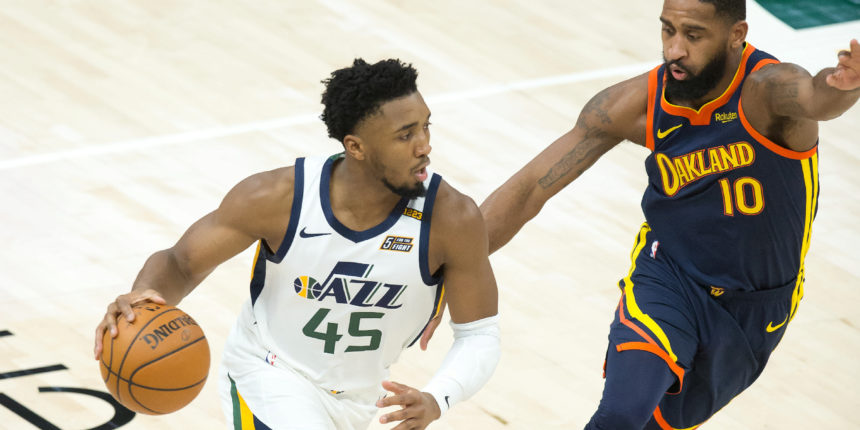 30. Los Angeles Lakers (14-4)

After falling apart against the Warriors last Monday, the Lakers roared back with wins over the Milwaukee Bucks, Chicago Bulls and Cleveland Cavaliers. LeBron James put up some of his best games of the season, including a 34-point, 8-assist effort in that statement victory against Milwaukee and a 46-point avalanche against his former team in Cleveland.
It's crazy that James can still be chasing career-highs, but here we are. He's currently making 2.7 threes on 6.6 attempts per game, equaling a 41.2 percent clip. All would be career bests. LeBron continues to evolve his game in the latter stages of his career, if if three-point marksmanship is now on the table, he only becomes that much more difficult a matchup for the rest of the NBA.
(Last week: 29)
29. Brooklyn Nets (11-8)
Losing twice to the Cleveland Cavaliers to open the era of the Irving-Harden-Durant Big Three is a tough look. But the Nets countered those losses with two quality wins against the Miami Heat. Those Heat victories were two very different games, and that Brooklyn could win both is a sneaky scary sign for the East.
In the first contest, James Harden went cold, shooting 2-8 from the field. But Irving and Durant took the scoring mantle, along with Joe Harris, to beat the Miami Heat in a 128-124 shootout on Saturday. Then on Monday, Irving and Durant made a combined 12 of 38 field goals. Harden put up an efficient 20 points and eight assists, and the team defense got the job done in a 98-85 triumph. Two divergent contests with the same outcome.
(Last week: 30)
28. Los Angeles Clippers (13-4)
LAC has steamed to the second-best record in basketball. The Clippers are now on a seven-game winning streak and dispatched the Kings and Thunder (twice) this week. We praised Paul George last week, so now let's get back to our regularly-scheduled Nicolas Batum Tracker.
The 32-year-old guard/wing had another strong week highlighted by 14 points on 5-of-6 shooting (4-4 3PT) in the first contest versus OKC. He's now sporting an awesome stat line: 10.0 points, 4.8 rebounds and 2.5 assists per game while canning 45.3 percent of his triples. The Clippers are 11.2 points better per 100 possessions when Batum is on the court.
(Last week: 27)
27. Philadelphia 76ers (12-6)
A perplexing loss to the Detroit Pistons does not discount a nice week for Philly, who beat Detroit two days earlier after sweeping the first series with the rival Boston Celtics. Joel Embiid detonated on the C's as he continues his MVP campaign, averaging 40 points and 10.5 boards in the two-game stint.
Sixers fans should feel really good about those Embiid performances. Lost in last year's first-round exit are the ridiculous 30 points and 12.3 rebounds per night that he put up against the Celtics. Boston is better this season, but so is Embiid, and Philly looks like a radically improved team from 2019-20. Embiid should be licking his chops at a potential postseason rematch.
(Last week: 26)
26. Milwaukee Bucks (10-6)
With only two games played this week, Milwaukee didn't really move the needle on its current outlook. The Bucks lost close to the Lakers (113-106) and rolled through the Hawks (129-115), as expected. They are still entrenched in the race for the Eastern Conference's top seed. And this might surprise some, but Milwaukee has the best offensive rating in basketball.
We should talk about Khris Middleton, who is comfortably sporting a 52-42-92 stat line, as one of the elite offensive players in basketball. In addition to his dynamic scoring, the Bucks' wing is also the team's leading facilitator at a career-high 5.8 assists per game. He has a career best in points (21.8), assists and rebounds (6.3) per game, along with all three of those aforementioned shooting splits.
(Last week: 28)
25. Utah Jazz (12-4)
A league-best eight-game winning streak has vaulted the Jazz to 12-4. The Western Conference contenders are plowing through opponents, and they took down the Pelicans twice this week, along with the Golden State Warriors. They boast top five ratings per 100 possessions on both sides of the ball. Joe Ingles should be fired up about how the Jazz are perceived nationally.
Donovan Mitchell has officially shed his slow start. The young star has now cleared 40 percent from long range on the season and is averaging a career-high 5.0 assists per game. Utah has done a great job of letting Mitchell take over while positioning backcourt mate Mike Conley to run the offense when needed. Overall, the starting lineup has some really nice synergy.
(Last week: 22)
24. Indiana Pacers (10-7)
A fairly tough schedule led to a 2-2 week for Indiana, with a victory over Orlando, a loss to Dallas, and a series split with Toronto. Doug McDermott has slotted in as a starter for the departed Victor Oladipo, which is an odd choice, but one that adds more spacing to a versatile lineup. Hopefully Domantas Sabonis' knee injury isn't a serious one that leads to missed time.
Jeremy Lamb should crack that unit at some point. He returned this week and played in all four games, averaging 16.8 points per contest. I've always liked Lamb as a scorer in a pinch, although he's prone to dead stretches of production. He makes more sense positionally and would benefit from the ball movement in that starting five.
(Last week: 23)
23. Cleveland Cavaliers (8-9)
Collin Sexton became the talk of the town when he scored 42 points in a double-overtime win against the first iteration of the new-look Nets. Cleveland had a brutal schedule this week, so sweeping the Nets and playing the Lakers close is a pretty great outcome for a young roster.
Rumors have it that the Cavs might not be done dealing. After trading a disgruntled Kevin Porter Jr., Brooklyn is reportedly looking into deals for Kevin Love and Javale McGee. These would be sensible moves for Cleveland given the youth-driven timeline, and the Cavs have plenty of bigs in the rotation anyway.
(Last week: 19)
22. Boston Celtics (10-6)
Losing to Philadelphia twice can't feel good for Boston. In fairness, Jayson Tatum did not play and Payton Pritchard left the second game with a knee sprain. But this is an evenly-matched opponent who the Celtics could see in the playoffs, and as I mentioned above, they have no answer for Joel Embiid.
Otherwise, the Celtics handled business by beating the Cavaliers and Bulls this week in two lopsided contests. Jaylen Brown has been simply unstoppable throughout the 2020-21 season, and has cleared 20 or more points in every game since Jan. 6. At this point, he's a serious All-NBA candidate.
(Last week: 25)
21. Phoenix Suns (8-7)
Not an ideal week for Phoenix, who grabbed a win over the Houston Rockets before dropping both contests against the Denver Nuggets. An 8-7 record doesn't look fantastic for a team in the Sweet Success tier, but the Suns got some quality performances despite the losses.
Those came from Deandre Ayton, who feasted inside against Denver. The 2018 No. 1 pick unleashed 26 points, 17 rebounds and five blocks on the Nuggets in the first matchup. He continues to grow as a rim protector and fearsome presence inside.
(Last week: 24)
Tier 2: We're Fine Over Here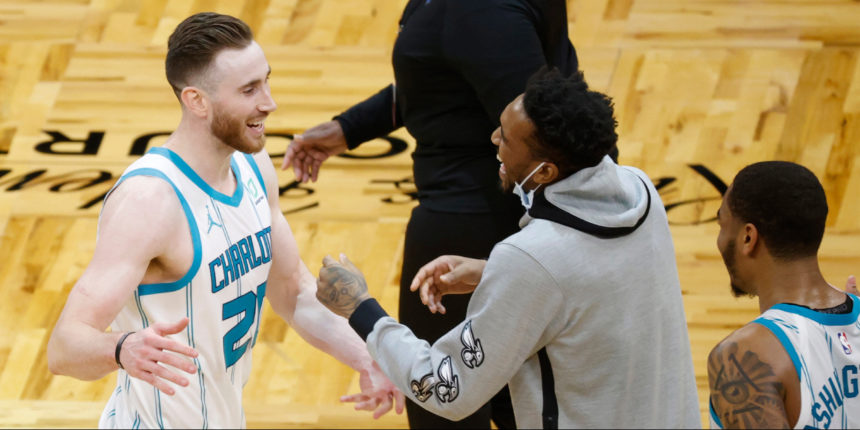 20. Denver Nuggets (10-7)
Denver needed a run like this. The Nuggets went a perfect 3-0 this week, beating the Thunder once, the Suns twice during a back-to-back series, and then downed Dallas on the road. They're back over .500 at 10-7 and back in the race to the top of the West.
As I wrote last week, the Nuggets have a bunch of interesting bench players. One of those is veteran JaMychal Green, who signed with Denver this offseason as a sort-of replacement for Jerami Grant. Green is a solid 3-and-D asset who has really shot the ball well and made the most of his limited usage. Denver is 9.7 points better per 100 possessions when Green takes the floor -- the third-best mark on the roster.
(Last week: 12)
19. Dallas Mavericks (8-9)
In a 2-2 week, Dallas earned nice wins against the Pacers and Spurs, got mauled 133-108 by the Houston Rockets and lost narrowly to the Denver Nuggets. But they rise because they played competitively while still missing four players due to health and safety protocols.
Jalen Brunson has put together a pretty nice stretch over the last week and change. Since joining the starting lineup against Toronto, the 24-year-old has averaged 13.8 points and 3.6 assists per game while making 24 of his 42 field goal attempts in the five-game stint. Brunson won't be a human highlight-reel, but if he keeps shooting well, he'll remain a safe complement for the Mavs.
(Last week: 14)
18. Miami Heat (6-10)
Miami is the best 6-10 team you'll ever see. They went 1-3 this week, splitting two games with Toronto and losing twice to Brooklyn. But the major development is a positive: Bam Adebayo looks dominant.
Without Jimmy Butler, the star center has taken a spotlighted role in the Heat offense and dazzled. Adebayo dropped 41 points and nine assists against the Nets and tallied four or more dimes in each matchup this past week. He looks increasingly comfortable as a creator in the mid-range, in addition to his defensive prowess. Even without a three-ball, Adebayo's offensive versatility is getting scary.
(Last week: 18)
17. Portland Trail Blazers (9-7)
Only two games were on the docket for Portland this week. The Blazers won against the New York Knicks 113-106 before dropping the second night of a back-to-back to the Thunder, 125-122. They have the fifth-best offensive rating and the second-worst defensive rating in the league, allowing 115.2 points per 100 possessions (thank goodness for Robert Covington and Derrick Jones Jr.).
With Jusuf Nurkic on the shelf, Enes Kanter has started the last four games at center, and boy, has that been an experience. Kanter notched 13 points and 22 rebounds versus OKC, and Portland still lost because of his inability to defend. I'll be interested to see how Terry Stotts approaches next week's matchup with Houston and their scoring bigs in DeMarcus Cousins and Christian Wood.
(Last week: 17)
16. San Antonio Spurs (9-8)
The 121-99 loss to the Warriors looked pretty rough, as no one on San Antonio outside of Dejounte Murray could get anything going offensively. Then they fell to the Mavericks before crushing Washington, a team that had not played in over a full week.
While things feel fine for the Spurs right now, they have a major test coming in the next week. Boston, Denver and Memphis are on tap -- three playoff contenders who are beatable, but not easy, foes. If the Spurs want to assert themselves as a playoff-caliber team, they need to reach next Monday feeling good.
(Last week: 20)
15. Memphis Grizzlies (7-6)
The Grizzlies didn't play a game this week, so... we don't have new games to break down. Until they scrounge together enough eligible players to compete, I'll leave you with an interesting stat. This team full of fun Draft Twitter darlings takes the 27th-most threes per game (30.2) and makes them at the 27th-best rate (33.3%). Both numbers will probably change, but just an odd nugget for you to chew on.
(Last week: 15)
14. Toronto Raptors (7-10)
Toronto fought a pair of two-game battles against Eastern Conference foes to a draw. The Raptors feel more like the Eastern Conference contender they should be with the ninth-best defensive rating in hoops, hence the move to our middle tier.
OG Anunoby has launched himself into the Most Improved Player conversation with some huge games, including a 30-point, 8-rebound, 5-steal outburst against the Pacers in a win. Anunoby's usage fluctuates with so many other scoring options, but he rarely has an off night and is a defensive stopper for the Raptors. Anunoby has swiped the second-most steals in the league to date with 35.
(Last week: 10)
13. Oklahoma City Thunder (7-9)
The Thunder approached new levels of randomness when Mike Muscala popped off for 23 points in an upset win over the Portland Trail Blazers. That's not exactly a helpful breakout for OKC -- Muscala is 29 years old -- but it's fun nonetheless. OKC takes a slide this week after running up against two other tough opponents, Denver and LAC, and losing all three of those matchups.
On the subject of draft steals, it's been intriguing to see how much Mark Daigneault plays Isaiah Roby. The 2019 second-round pick has started the last six games and done some nice things on the scoreboard and on the glass as a small-ball forward. Roby is an odd player; he's fantastic around the rim, but not a huge threat to space it out, similar to teammate Darius Bazley.
(Last week: 21)
12. New York Knicks (8-10)
The Knicks went 1-2 this week, Elfrid Payton still started, and yet...they left the Sour Patch? I'm surprised, too.
Immanuel Quickley exploded for 31 points in 24 minutes in a 116-113 loss to the Portland Trail Blazers. He, RJ Barrett and Julius Randle are a whopping plus-20.6 per 100 possessions in the 65 minutes they have shared the court. Alec Burks also made his return and continued to scorch earth from beyond the arc. I wouldn't be surprised if he netted New York a first-round pick at the trade deadline.
Tom Thibodeau can make all the terrible coaching decisions he wants. But right now, the fun, young Knicks look alright.
(Last week: 9)
11. Charlotte Hornets (7-10)
This should have been a week for Charlotte to find its footing, but instead the Hornets lost badly to Chicago and split a series with the struggling Magic. LaMelo Ball has gone three of his last six games without making a three-pointer and demostrated more of the inconsistency we expected from the third overall pick. His father is also back in the news.
Charlotte escapes the Sour Patch this week because Mitch Kupchack's $30-million man went crazy. Gordon Hayward averaged a whopping 32.3 points and 7.0 rebounds this week, including a 39-point onslaught in the win over Orlando. Hayward is averaging a sneaky-career-high 24.1 points per game while shooting 51.3 percent from the floor and 43.5 percent from downtown.
(Last week: 16)
Tier 3: The Sour Patch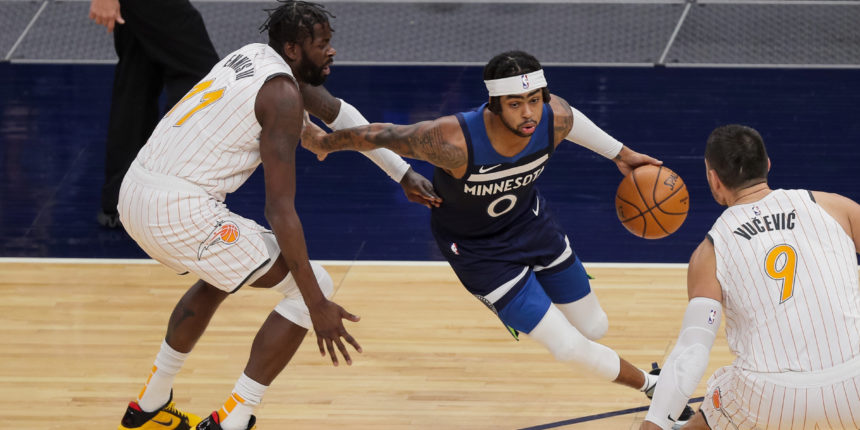 10. Atlanta Hawks (8-8) -- Cade-O-Meter Rating: 1/10
De'Andre Hunter has used his 225-pound frame to muscle the Atlanta Hawks back onto the path to contention. The sophomore win has scored in double figures in every game this season, culminating with a 33-point barrage in a positive loss to the Milwaukee Bucks. Hunter has made 52 percent of his shots and 39 percent of his triples. Coupling that with his defense, the 6-foot-8 forward is rapidly ascending as a young talent.
Of the 10 teams in the Sour Patch, the Hawks are the least sensible team to consider a Fade for Cade strategy. They have Trae Young at the point, plenty of other prospects behind him (including Hunter), and just spent a ton of money on win-now free agents. They're also 8-8 and very much in the playoff hunt.
(Last week: 6)
9. Houston Rockets (6-9) -- Cade-O-Meter Rating: 2/10
With two wins against the Pistons and Mavs and a close 109-103 loss to the Suns, Houston quietly had a nice week. Victor Oladipo hasn't shot well, but he has made plays for his new team (6.0 APG) while positively impacting the defense. Jae'Sean Tate continues to be the best undrafted rookie in the class, and I'm carving out space next week to give him proper praise. Oh yeah, and they took a flier by trading for Kevin Porter Jr., which is a nice low-risk, high-reward move as our own Spencer Davies wrote.
The Rockets have too many pieces locked up long-term to focus on prospects right now. They also only have control of their first-rounder if it lands in the top 4, so the lottery could get dicey. The priority this season should be sorting out who on the team is worth keeping around -- then building around any key players with young talent.
(Last week: 7)
8. Golden State Warriors (9-8) -- Cade-O-Meter Rating: 1/10
It's simply impossible to get a read on who these Warriors are. One day they cruise through the Spurs or Wolves, and the next they crumble agains the Knicks or Jazz. Golden State is on a Six Flags roller coaster right now, which is not a great sign for a team on the playoff bubble.
But there is no way a team with Stephen Curry considers tanking. The Warriors are built for now and have plenty of time to iron out some consistency. Cunningham means nothing to this team -- except as it watches the top-3 protected pick from Minnesota.
(Last week: 13)
7. Chicago Bulls (7-10) -- Cade-O-Meter Rating: 5/10
Chicago might be my sneaky favorite fit for Cade Cunningham. He and Zach LaVine could share creation and playmaking duties while Cunningham covers for LaVine's defensive lapses, and LaVine gives Cunningham easier matchups on offense. Cunningham, Wendell Carter Jr. and Patrick Williams have the potential for a solid defensive foundation, and everyone's life would be so much easier with a confident floor general.
The Bulls have beaten one team above .500 all season and got leveled by the Lakers and Celtics this week. They're not a playoff-caliber team in 2020. Again, tanking outright this early is probably ridiculous, but Cunningham has to be a factor in the season plan.
(Last week: 8)
6. New Orleans Pelicans (5-10) -- Cade-O-Meter Rating: 1/10
Two losses to the Utah Jazz are excusable. A defeat at the hands of the hapless Timberwolves is not. New Orleans gave up 120 points to the Towns-less T-Wolves to push their losing streak to three. How a Steven Adams-Zion Williamson frontcourt let Naz Reid drop 20 points is beyond me. After a hot defensive start, the Pelicans are now 25th in defensive rating under Stan Van Gundy.
At this point, New Orleans is a franchise trying to take the next step with premier young talents in Zion Williamson and Brandon Ingram. Unless they are firmly out of the playoff picture, the Pels should not consider a tank. Van Gundy and the staff have to figure out how to get the defense in line.
(Last week: 11)
5. Orlando Magic (8-10) -- Cade-O-Meter Rating: 4/10
The sky continues to crack for the Magic, who eked out wins over the Timberwolves and Hornets this week to salvage a 2-2 run. Rookie point guard Cole Anthony averaged 14.3 points, 5.5 rebounds and 3.5 assists in that stretch while shooting the ball well, and looks the part of a fun scorer and fantastic postgame interview.
Cade Cunningham would be a phenomenal pairing with head coach Steve Clifford and some of Orlando's score-first wings. He's worth remembering as the Magic piece together this season without Markelle Fultz. Fultz and Anthony are worthwhile prospects who both have promising careers ahead, but betting on them as centerpieces is a tougher sell than Cunningham.
(Last week: 4)
4. Sacramento Kings (6-10) -- Cade-O-Meter Rating: 3/10
Not a bad week for the Kings, who went 1-1 with a loss to the Clippers and a win over the Knicks, but not enough to inspire confidence. Buddy Hield looks increasingly departed from the microwave scorer he was projected as out of Oklahoma. The 28-year-old (!) is essentially living at the three-point arc, which is fine, but he's not doing nearly enough at the rim or on defense to offset his decent 37.5 percent clip.
The Kings should experiment with different younger lineups, but they should not outright tank -- yet. De'Aaron Fox is still the franchise point guard, and rookie breakout Tyrese Haliburton is a promising combo guard. The three-man group of Fox, Haliburton and Richaun Holmes is a plus-16.3 per 100 possessions in 108 minutes together.
(Last week: 5)
3. Washington Wizards (3-9) -- Cade-O-Meter Rating: 3/10
The Wizards played one game this week after dealing with a host of COVID-19 postponements. In that 121-101 loss to the San Antonio Spurs, they were the quintessential Wizards. Bradley Beal put up 31 points, while seven other Spurs cracked double figures, and Washington proved that NBA players and parked cars alike can get buckets on this defense.
A 3/10 Cade-O-Meter reading is low, and it's because the Wizards can't abandon the Westbrook-Beal backcourt quite yet, for optics' sake. Washington has gone through quite the bumpy road in the past two weeks and has enough talent to turn this ship around -- right?
(Last week: 2)
2. Detroit Pistons (4-13) -- Cade-O-Meter Rating: 6/10
Hey, the Pistons got a win! They took down the Joel Embiid-less Philadelphia 76ers on the eve of these rankings to salvage a 1-3 week. Before that, Detroit had lost to Philly, 114-110, as well as Atlanta and Houston.
I would not be opposed to an immediate Fade for Cade. Detroit has not drafted in the top five since picking the legend Darko Milicic himself in 2003. The Motor City craves any young guy to truly embrace. Maybe that's Killian Hayes some day, but it could easily be Cade Cunningham in 2021.
(Last week: 3)
1. Minnesota Timberwolves (4-12) -- Cade-O-Meter Rating: 5/10
Did the Warriors win the D'Angelo Russell trade? It's getting real close to an outright yes at this point, as Andrew Wiggins looks worlds removed from his Minnesota self while the Timberwolves flounder at the bottom of the West. They just lost 130-108 to the Warriors to settle in at 4-12, and the excitement around this offense's potential is a whole lot less exciting.
Minnesota has to consider hunting their fourth No. 1 overall draft pick (counting Wiggins here) in the last eight years. Cade Cunningham would make sense with Russell, Anthony Edwards and Karl-Anthony Towns as weapons around him. He wouldn't single-handedly change the defense, but he'd at least look like someone who cared about that end of the court. Yes, the Wolves pick is only protected in the top 3 -- all the more reason to get an early start on fading for Cade.
(Last week: 1)