The Boston Celtics saw their season end in the Eastern Conference Finals, a step up from their second-round disaster last season. The most important development came in the form of Jayson Tatum's ascension; a strong post-January stretch and even stronger playoff showing put him on the doorstep of superstardom.
The wing tandem of Tatum and Jaylen Brown is set to rule among the East's top tier for a long time (health permitting). Flanked by a pair of former All-Stars (Kemba Walker and Gordon Hayward) and the do-everything-ness of Marcus Smart, it's hard to name teams with better top-fives than Boston.
Now, the fun part begins.
The Celtics have their core in place; this offseason will be about improving around the margins. Their most influential potential free agent, Hayward, has a player option worth over $34 million. It's safe to say he'll be opting in. As such, the Celtics likely won't have the big-boy mid-level exception (projected to be worth north of $9 million) available to them; they'll have the tax-payer's MLE to work with instead ($5.7 million), which may limit their options.
The always-informative Keith Smith has a more thorough breakdown of their cap situation, which you can find here. Let's take a look at some guys they'll look to bring back as well as some targets that could help them come back stronger than ever.
Key In-House Decisions
Enes Kanter*: Bring Him Back
Kanter has a player option worth a little over $5 million. It certainly isn't Hayward money, but I'd be surprised if he turned that down unless he's willing to sacrifice some per-year money in exchange for years tacked on.
Regardless, Kanter brings some 82-game value as a rebounder and post scorer against second units. There are very specific playoff matchups he can thrive in; it wasn't a surprise that we mostly saw him in the Eastern Conference Finals when he was able to "guard" Andre Iguodala on the other end. I think he's a slightly overqualified "break-glass-in-case-of-emergency" option that Boston should look to bring back if the price is reasonable.
Brad Wanamaker*: Circle Back Later
Wanamaker was mostly fine as a back-up ball-handler last year, averaging 6.9 points while shooting over 36 percent from three. It shouldn't take much to bring him back, though there will be better options available. It makes sense to do some shopping first.
Semi Ojeleye*: Let Him Walk
Aside from being incredibly jacked, what exactly does Ojeleye do? There's some value in his ability to defend power wings, but he provides almost nothing on the offensive end. There are much better options in free agency, and that's if the Celtics don't decide to go wing hunting with one of their 27 first-rounders in this year's draft.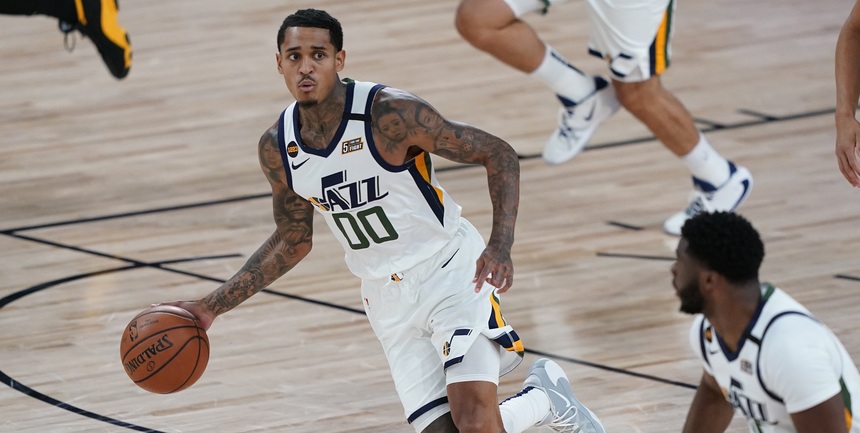 Free Agent Guards

Mid-Tier Option: Jordan Clarkson, Jeff Teague
Clarkson is coming off of, by far, the most efficient season of his career. He gave the Jazz a much-needed scoring punch once he arrived, averaging 15.6 points with a 56.9 True Shooting percentage during the regular season. Both of those marks increased (16.7, 57.7) during Utah's first-round showdown with the Denver Nuggets.
Clarkson trading out some of his pull-up long twos for threes went a long way to making him a more efficient option. Bringing Clarkson could be huge for limiting some of Walker's regular season workload. It would also take some of the bench-creation responsibility off of Smart.
Teague has been the quintessential average point guard for quite some time: "fine" at mostly everything, but doesn't really move the needle. Luckily for Boston, "fine" is really all they need behind or alongside Walker or Smart. Teague's still able to get to the rim, which could help open closeout attacks for others in the second unit.
Bargains: Tyler Johnson, Isaiah Thomas
Johnson had a pretty quiet regular season campaign, kicking things off in Phoenix before finding his way to the Brooklyn Nets mid-season. Johnson performed well in the postseason, averaging a shade under 14 points while unloading the clip from deep (39.3 percent on 7.0 attempts). He's a fearless driver and underrated rebounder; he isn't afraid of mixing it up with bigger players. He and Smart would form the most annoying backup backcourt to play against in the league.
If Boston's going to be in the market for a back-up point guard, why not go back to Thomas? He's beloved in that market and he has obvious rapport with head coach Brad Stevens. Earlier this year, our Alex Kennedy asked Thomas if he's open to a reunion with the Celtics.
"For sure, if the opportunity presented itself," Thomas said. "I hold no grudges, and they know that. I have genuine love for the city of Boston. If that were to happen, I'd love to be part of what they have going on. You never know... If that opportunity presents itself, for sure. Time has passed."
He's allegedly better than ever after finally having hip surgery, and he's coming off a season in Washington where he proved he can still provide a spark offensively (12.2 points, 41.3 percent from three-point range).
Free Agent Wings

Mid-Tier Options: Justin Holiday
Holiday is more 3-and-Decent than 3-and-D, but he's coming off of the best shooting season of his career (40.5 percent from three-point range on 4.5 attempts) while being a credible option against 2s and 3s. Boston needs guards more than they need wings, but he's certainly worth the MLE if it comes down to it.
Bargains: Garrett Temple*
Temple would give the Celtics a plus, multi-positional defender with a solid three-point stroke (35.3 percent over the past five seasons). The asterisk is present because the Nets hold a team option, though it'd come as no surprise if they let Temple walk to free up tax room to bring back Joe Harris.
Free Agent Forwards
Mid-Tier Options: Paul Millsap
Millsap did look a bit washed at points during the postseason, but he still managed to defend Anthony Davis as well as nearly anyone while filling the gaps offensively. I'd argue that Millsap has a bit more in the tank than it would appear; operating as the backline defender in Denver's aggressive pick-and-roll scheme puts a lot of strain on those old bones. Being surrounded by the perimeter defenders Boston has would take some pressure off of him. He could also moonlight as a small-ball 5 in favor of Daniel Theis in closing lineups if the situation calls for it.
Bargains: Mo Harkless, Luc Mbah a Moute
Harkless is a credible defender of 3s and 4s, though his jumper has always been the swing skill of his effectiveness. He's never been a high volume guy and even with that caveat, he has shot over 35 percent from three-point range in just three of his eight seasons. He can provide value as an eighth man during the regular season.
Mbah a Moute has fallen victim to his own body, with injuries derailing his last three seasons. It's probably far-fetched to expect his 2017-18 form, but he could serve as a nice "break-glass-in-case-of-emergency" defender during the season. Of course, the bar is the floor when you're essentially using this spot to replace Ojeleye.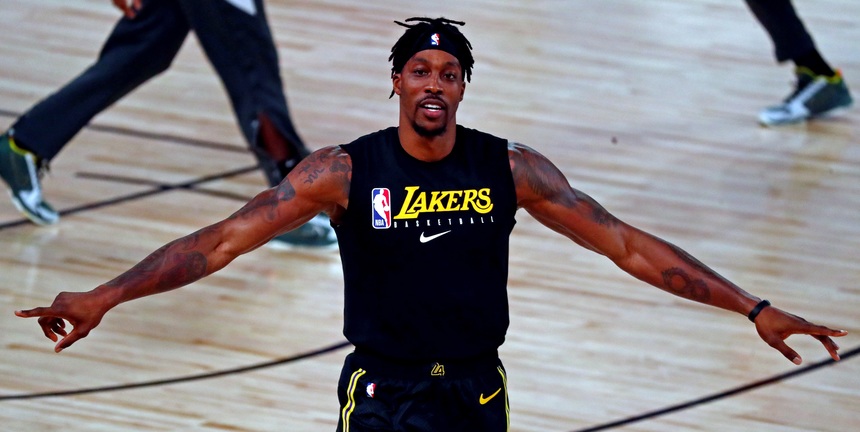 Free Agent Bigs

Mid-Tier Options: Dwight Howard
The Celtics probably don't want to splurge too much on a center, They've proven over multiple years that they can get value off the scrap heap, with Aron Baynes (probably out of their price range, funny enough) and Daniel Theis serving as recent examples. Theis is legitimately good -- not "neutralize Bam Adebayo '' good, but good nonetheless. Robert Williams is in the pipeline as a potential two-way force.
If Boston wants a short-term upgrade as a backup five, giving Howard a call would make sense. He was one of the NBA's most productive bench bigs, averaging 7.5 points, 7.3 rebounds and 1.1 blocks in 18.9 minutes per game. Fouls were a problem, but Howard can provide a brand of rebounding, rim finishing and post defense that was missing behind Theis during the postseason.
Bargains: JaVale McGee, Harry Giles
McGee remains one of the NBA's top lob threats, equipped with solid leaping ability and a silly catch radius. He uses those limbs to putback misses and swat shots on the other end. Fouls and an inability to navigate space limit his ceiling, but a stopgap is all that's needed while Williams continues to learn the NBA game.
Giles has a bit of an injury history, dating back to his high-school days. Multiple lower-body injuries have sapped some of his athleticism, and he's still a fluid, jumpy big who can feast in transition. The intrigue lies in his on-ball skill; he's quietly one of the better passing big men in the league already. There's some serious "throw-it-to-him-in-the-high-post-and-let-him-do-stuff" potential waiting to be untapped. This would be a smart buy-low candidate to look into.