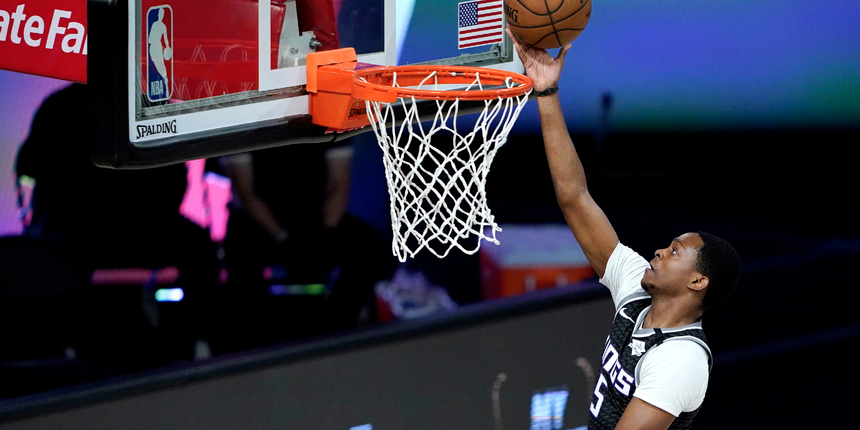 Will Kings give De'Aaron Fox max extension?
New Kings general manager Monte McNair has plenty of tough decisions to make when it comes to the future of the franchise. One has to be when to get De'Aaron Fox's contract extension done.
The expectation has been Fox will be offered an extension worth the maximum allowed under the collective bargaining agreement, making him the first Kings draft pick since DeMarcus Cousins to even be considered for a max extension.
Source: Jason Jones of the Athletic
ANALYSIS: Fox has one year remaining on his four-year rookie deal that he signed with the Kings after being drafted No. 5 overall in 2017. The Kings rely heavily on Fox and they hope he can lead them to the postseason in the near future. It only makes sense that the Kings reward Fox with a max contract extension this offseason, as he has made noticeable strides during his time in Sacramento. The Kings paid Buddy Hield last summer and now the expectation is that they will take care of their rising star, De'Aaron Fox.