With the season set to start in less than a month, the NBA fan community was treated to an accelerated offseason. The NBA Draft was on Wednesday, and free agency kicked off two days later. We got a whirlwind of signings and trades -- boy, were there trades -- on the opening night, and that activity extended throughout the weekend.
Rosters are still being filled, but that doesn't mean we can't evaluate early winners and losers. If we can do it for the draft and none of those guys have played yet, surely we can do so for more proven commodities.
Let's hand out some awards and slander, shall we?
Winner: Centers
If we learned anything from the bubble, particularly from the Los Angeles Lakers and Denver Nuggets, it's that size still matters in this league. The Lakers bludgeoned teams with their size all season long, led by the ultimate unicorn in Anthony Davis. With the NBA being a copycat league, there seemed to be a real emphasis on teams adding big men early on in the free agency process.
I mean sure, the Pistons tried to sign literally all of them -- I'm still shaking my head at the Mason Plumlee 3-year, $25 million deal -- but other bigs saw a heightened market. Derrick Favors (3/$30M) went back to his stomping grounds in Utah after looking half-dead athletically in the bubble. Meyers Leonard saw a massive drop in playing time in the bubble and playoffs, and he still was able to return to Miami for nearly $10 million. Robin Lopez shockingly opted out of a $5 million player option with the Bucks, and even more shockingly got a raise from the Washington Wizards.
You can't build the boat out of centers like you could in yesteryear, but it appears that teams have swung back the other way on their utility in general. Skilled size is king, but size in general still matters quite a bit.
Winner: Los Angeles Lakers
Whew, buddy, have the rich gotten richer.
After trading Danny Green to the Oklahoma City Thunder as part of a package for Dennis Schroder, the Lakers were able to find his replacement by adding Wes Matthews with their bi-annual exception. They then were able to add last year's Sixth Man of the Year, Montrezl Harrell, for the non-taxpayer mid-level exception. Harrell has his flaws defensively, but there may not be a better big in the league than Davis to cover for those warts.
Speaking of bigs, the Lakers were also able to pry Marc Gasol away from the Toronto Raptors. Gasol has slipped quite a bit in terms of mobility, but still possesses the shooting, passing and defensive aptitude to juice the Lakers' frontcourt. Kentavious Caldwell-Pope also returns on a reasonable deal (3/$40M) after the cap space market mostly dried up on him.
The Lakers' potential playoff rotation now consists of LeBron James, Caldwell-Pope, Matthews, Davis, Gasol, Schroder, Harrell and Alex Caruso. I think it's safe to say, barring injury, that they are the clear favorites to win the title this year.
Winner: Trae Young
Have you ever played NBA 2K's MyCareer mode on Hall-of-Fame difficulty? It can be a frustrating experience. It's less about your individual skill level. if you're good, you should still be able to bake CPUs; if you're not that good, but you're smart, there are some pretty simple exploits (slip those PnRs!) that can get you easy buckets. It's more about what the talent around you does. They just perform in a way that makes you shake your head. At a certain point, you have to assume virtually all creation responsibility if you want to score enough against the CPU to win games, assuming you don't stash your player on the Lakers or something. The stats you put up and the skill/badge points you earn alleviate some of the frustration, but it's still a pain to deal with.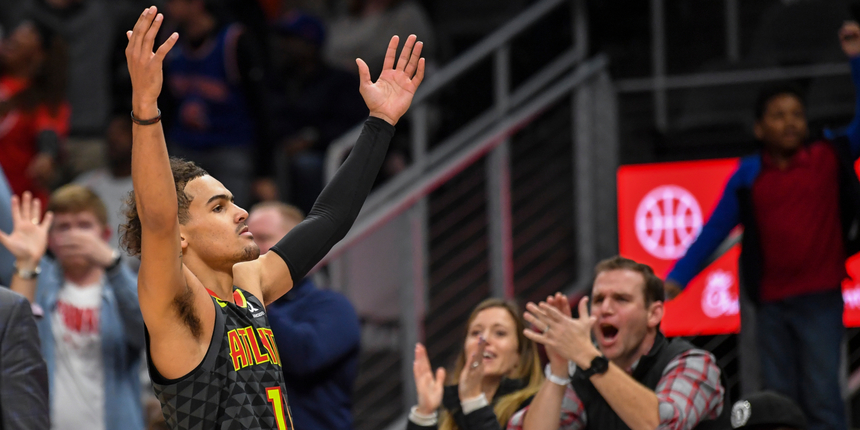 This is what I imagine Trae Young felt like last year.
His skill level is obviously high; he's one of the NBA's best passers and is a pull-up threat the second he crosses half-court. But between not having an NBA-caliber backup point guard until the Jeff Teague addition, injury woes from second-in-command Kevin Huerter and John Collins (more on him later) getting himself suspended for 25 games, it felt like Young was the only player on the Hawks that could generate offense for himself or others.
Within that lens, this offseason has been huge for him. Signing Danilo Gallinari gives the Hawks (and Young) a bonafide three-level scorer that can hold his own weight. The merits of Rajon Rondo's (regular season) value can be debated, but he is a high IQ guy and a tremendous passer that can create for others in the half-court. There may be more reinforcements on the way, with Kings restricted free agent and honorary Bucks legend Bogdan Bogdanovic signing a hefty offer sheet (4/$72M) over the weekend. If the Kings don't match, Bogdanovic will give the Hawks another shot creator that also offers some passing chops in pick-and-roll.
The Hawks still have some, uh, roster balancing to do, but they've undoubtedly taken some of the burden off of Young's plate. That feels like a win for the young lad.
Winner: Portland Trail Blazers
I'm not sure if "quietly" is the right way to describe it, but the Blazers have had themselves one heck of an offseason. It started with their pre-draft trade for Robert Covington, a ridiculous help defender that should allow the Blazers to ramp up their defensive aggression if they so choose. Of course, that doesn't count as a free-agency move, but the Blazers have plenty of ammo in that department as well.
Bringing back Rodney Hood was a smart move. Hood was in the midst of his most efficient season by far (with a career-high 62.5% True Shooting percentage) before injuries derailed his campaign. His off-the-bounce shooting is a wonderful counterpunch to teams that overreact to the Damian Lillard/CJ McCollum backcourt and scramble after getting the ball out of their hands.
The Blazers also added Derrick Jones Jr. on a sorta-rich-but-mostly-fine 1+1 deal at the mid-level. He gives Portland a level of athleticism that they haven't had since, well... when have they had a guy who can jump like he can? Jones is a versatile defender in terms of his individual skill set, but also brings with him a diversity of scheme deployment after playing just about any defense you can think of under Erik Spoelstra in Miami last year.
Circling back to the "Centers Matter!" point, the Blazers also made sure to bolster their frontcourt. Enes Kanter is back to provide interior scoring and rebounding against specific matchups. Harry Giles is a mystery box; a tremendous passer with plus-athleticism that also has no idea what he's doing on defense. Carmelo Anthony isn't a center, but does provide some semblance of frontcourt depth as a spacer and occasional end-of-shot-clock option.
Health is the big caveat for the Blazers (when hasn't it been?), but they're set up to push for a top-four seed this season.
Loser: Denver Nuggets
I have two issues with the Nuggets' opening weekend -- enough that I'd consider them a loser versus a team I'm just concerned with.
First, losing Jerami Grant hurts, even if that was mostly out of their control. Grant reportedly chose a larger role in Detroit over sticking with the Nuggets, despite a willingness from Denver's side to offer a similar deal. It's hard to blame a young dude for wanting to expand his game. And as we know in today's NBA, good, young-ish players on bad NBA teams can always be flipped to good teams for draft compensation. I'd be surprised if Grant finishes his deal as a member of the Pistons.
Regardless, the athleticism, shooting, cutting and defensive versatility that Grant brings will be missed in Denver. Bringing back Paul Millsap and signing JaMychal Green are solid counters, but they didn't replace Grant's skillset (or youth).
Second, even if they were able to retain Grant, the Nuggets would still be in need of an actual-factual wing defender. They've done absolutely nothing to fill that void. The closest version of that player on the roster was Torrey Craig and they pulled his qualifying offer, leading to Craig signing with the Milwaukee Bucks.
Craig is a flawed player, particularly offensively. This isn't a "wow, the Nuggets really dropped the ball" type of complaint, but he was at least a facsimile of what they needed. Who is the guy on the roster that can match up -- forget defend, just match up -- with the LeBrons, Kawhis and Paul Georges of the conference? That is a lot of pressure on Will Barton or Gary Harris or PJ Dozier -- and all of those guys are undersized against 3s or 3/4 hybrids.
Loser: Charlotte Hornets
Four years, $120 million for Gordon Hayward. Even with the theoretical small-market/bad-team tax that has to be paid to land second-tier free agents, that is a steep price for a guy who:
1) Hasn't made an All-Star team in three seasons.
2) Has played in 125 games over the past three seasons due to lower-body injuries.
3) May still be dealing with a nerve issue in his foot from his catastrophic injury in 2017.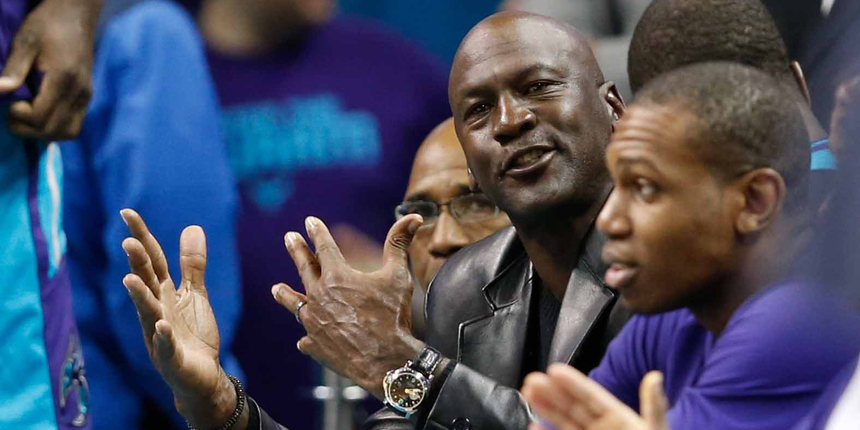 On top of that, the Hornets elected to waive-and-stretch Nicolas Batum -- their last big-money-gone-bad-due-to-injury wing signing -- to free up the money to bring in Hayward. Let's say Hayward is reasonably healthy (60 of 72 games?) and slaps up, like, 19-5-5 on solid efficiency. Is that enough to get these Hornets into the play-in tournament? Maybe?
I don't love it. I can also quibble about the Bismack Biyombo signing because there were (and are) better center options on the market, but there is familiarity there and he's a genuine locker-room presence.
Loser: John Collins
As mentioned earlier, the signing of Gallinari takes quite a bit of pressure off of Young in terms of shot creation. Gallinari is also pretty firmly a 4, which happens to be the same position that Collins plays.
You may say, "Just slide Collins over to the 5!" and sure. But the Hawks traded for Clint Capela to operate as a rim runner and rim protector. They also just drafted Onyeka Okongwu at No. 6 overall. He may be mobile enough to survive at the 4, but he does not have the shooting or ball skills (yet) to play it offensively. He should also get burn at the 5.
If the Hawks are serious about making the playoffs (which they seem to be based on the money they've shelled out so far), then improving the defense should be priority number one. Capela, Okongwu and the recently-signed Kris Dunn all fit that billing. Capela and Okongwu are better options at holding down the fort defensively than Collins is.
These moves conveniently come during an offseason in which Collins is extension-eligible and fresh off a season where Collins missed 25 games due to stupi-, er, suspension.
I'm not the best at math, but 2 + 2 has always come out to 4 in my experience. It's starting to feel like Collins is going to end up being the odd man out.
Collins is very talented, a legit stretch option at this point while also being a violent rim-runner and offensive rebounder; but the lack of positional versatility due to his "meh" length and defensive aptitude cap his ceiling in terms of playoff value. And it's hard to argue giving max money to a guy like that, especially when your franchise player is one of the worst defenders in the sport. If building around Young is the priority, you're going to need a team full of wing defenders and interior stoppers. Collins, as good as he is, doesn't qualify as either.
Loser: JaVale McGee
Opting into your contract, only to be shipped to Cleveland to make room for your replacement has to sting. Assuming he stays, he's also not any closer to consistent playing time. And even if he does carve out a 14-16-minute role as the back-up 5, he'll be going from LeBron to… Collin Sexton and Darius Garland as pick-and-roll passers?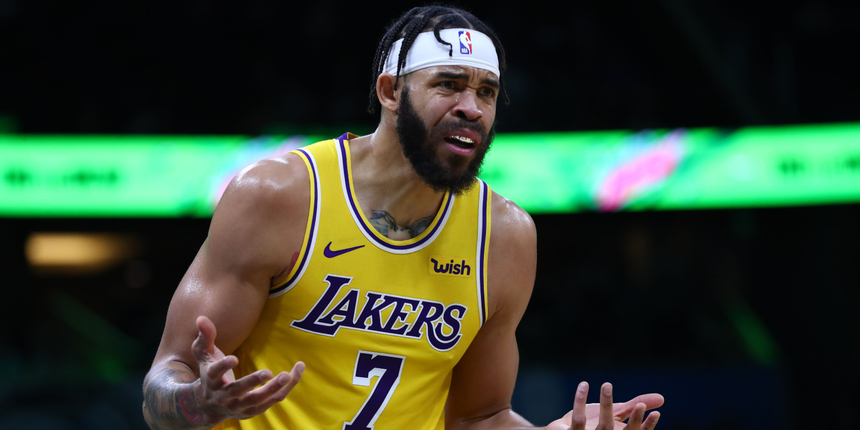 Quite a drop, I'd say.
Stray Thoughts
- Maybe not a loser, but the Brooklyn Nets are loser-adjacent right now. Bringing back Joe Harris is smart, even if that price (4/$75M) seems a smidge steep for my liking. But they're still a couple of perimeter defenders short, and they need a 4. Badly. Go flip some stuff for Aaron Gordon, please.
- Very nerdy thing, but I love the DeAndre' Bembry signing for Toronto. He can't shoot, which stinks, but he can defend multiple positions, plays at 150 MPH all the time and can make some funky passes from time-to-time. He's going to be fun (and sometimes infuriating) for their bench unit.
- The Bogdanovic flop was funny to watch for non-Bucks fans, but I think the consensus around the Bucks' offseason has become overly negative because of it. They still improved their team, highlighted by the Jrue Holiday trade. They've also made some solid bargain signings. Bryn Forbes can shoot, as can D.J. Augustin. Bobby Portis can score, though that's probably all he can do. None of those guys are plus-defenders, but if you're of the belief that they'll be flanked by at least one of Giannis Antetokounmpo or Brook Lopez at all times, you have the interior infrastructure in place to protect them from being abused. Of course, none of this matters if head coach Mike Budenholzer doesn't evolve a bit. Which, well, I guess we'll see.
- Seriously, is there a single Knicks player on the roster that isn't repped by CAA? Somebody has to intervene, right? Right? Bueller?
- Shout-out to the Suns for drafting Jalen Smith at 10, then proceeding to sign or bring back three frontcourt players in less than a week. Bringing him along slowly isn't a bad idea, but it does make the pick look more questionable in the short-term.
- It's at least a little odd we've heard next to nothing on the extension talks of Giannis Antetokounmpo (and by proxy, Bam Adebayo) or Brandon Ingram. I would expect the Ingram shoe to drop first, but the silence on the other end is... odd, to say the least. Teams like the Heat, Raptors and Mavericks might smell blood in the water.
- Honestly would've liked to see the Hawks take the $12-or-so-million per year they spent on the Rondo/Dunn combo and use it for a De'Anthony Melton offer sheet, but good on the Grizzlies for locking him up for cheap. That deal is going to age well, methinks.