Giannis Antetokounmpo holds the NBA world in his abnormally large hands.
Fresh off his second-straight MVP and first Defensive Player of the Year award, Giannis is entering his most important offseason to date. He's eligible for a super-max extension, easily the most lucrative deal of his young career and one that would (theoretically) tie him to the Milwaukee Bucks for the next five years.
He's been relatively consistent about his desire to stay in Milwaukee, provided the Bucks make moves to prove their seriousness in building a championship-caliber unit. The Bucks did just that in the wee hours of Monday night, trading for All-Star guard Jrue Holiday, then landing wing Bogdan Bogdanovic (and Justin James!) in a sign-and-trade with the Sacramento Kings.
Gone are Eric Bledsoe, George Hill, Donte DiVincenzo, Ersan Ilysaova, DJ Wilson and enough picks to make a grooming kit for peak Ben Wallace. In come two talented perimeter players with distinct skill-sets that the Bucks hope will help them 1) get over the hump in the Eastern Conference and 2) entice Giannis to re-sign long term.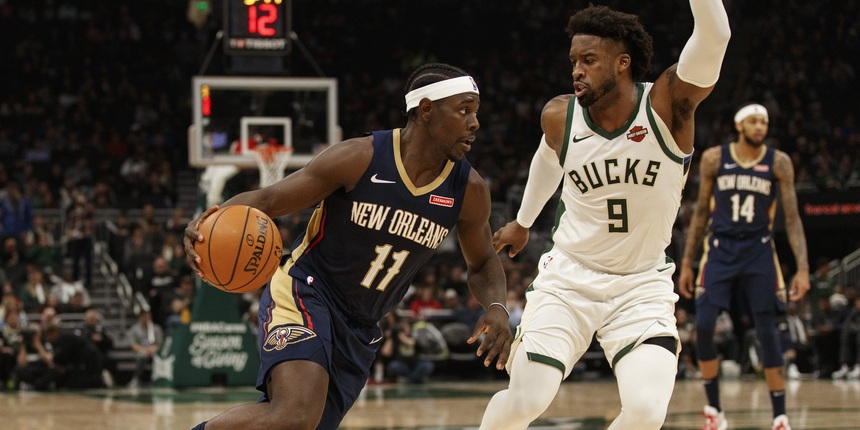 WHAT HOLIDAY BRINGS TO THE TABLE
Bledsoe is one of the best guard defenders in basketball. He was an important, if not underrated part of Milwaukee's elite defensive profile over the past couple of seasons. His ability to fight over screens and contest from behind made Milwaukee's drop defense much tougher to score against.
Holiday is that same kind of screen evader, but in a slightly bigger package. He's a dog defensively, able to bust through picks and attach himself to the ball-handler in a pinch. At his best, he's able to overwhelm enemy dribblers with a rare mix of physicality and hand speed.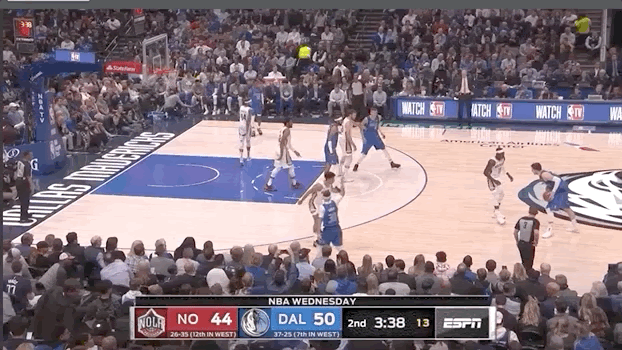 That's Holiday flustering Luka Doncic, one of the best playmakers in the sport. It's also worth noting that Luka is a big wing creator, which gives you a brief look at the positional versatility that Holiday has. He can hold his own against Luka-sized wings, but also has the quickness necessary to pick on guys his own size. Like, say, Donovan Mitchell: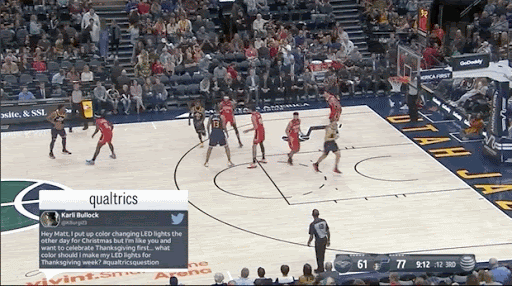 Holiday is quick enough to defend small guards, long enough to bother wings, and strong enough to bang with bigs in a pinch off switches. There are maybe four players on the planet -- Giannis, Marcus Smart, Ben Simmons, Bam Adebayo -- that offer the type of versatility that Holiday does. He gives Milwaukee the ability to stick to their drop scheme, ramp up the pressure with blitzes or switch everything and allow Holiday to fend for himself.
Offensively, Holiday represents a more pronounced upgrade from Bledsoe. He doesn't offer the same high-end speed that Bledsoe does as a driver, but compensates by doing a better job of shifting gears in the half court. He feels out the defense better, and possesses the passing chops to toss darts to the corner, fit in pocket passes or connect on lobs when the situation calls for it.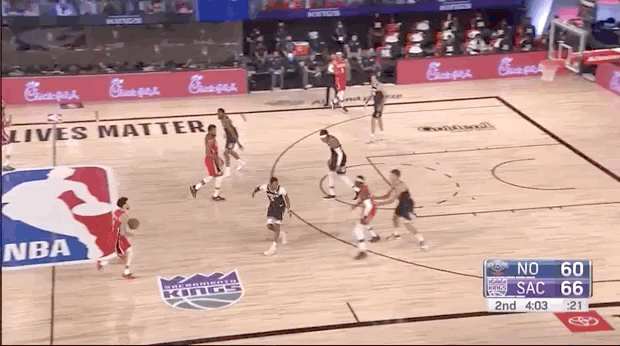 If he needs to score, Holiday is able to bump-and-grind his way into the paint for buckets. Per Synergy, Holiday has ranked in the 60th percentile or better as a half-court finisher in four of the past five seasons. He's able to generate inside leverage with his broad shoulders pretty consistently. From there, he's able to use his strength to wield off his defender to generate good looks at the rim, or spin away to create a new window: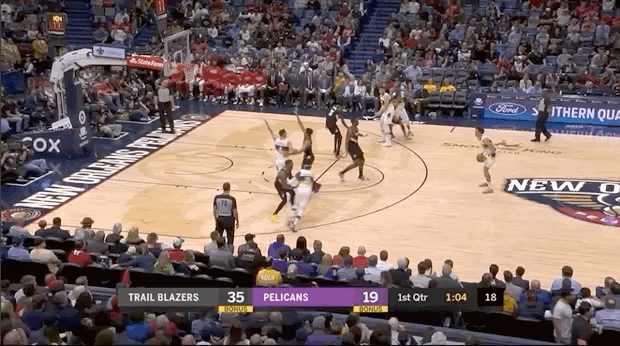 More importantly, Holiday is a flat-out better shooter than Bledsoe. He's converted roughly 37 percent of his catch-and-shoot triples over the past five seasons, according to Second Spectrum tracking data. Bledsoe has knocked down 33.5 percent of those looks in the same time span.
You won't confuse Holiday for a Splash Brother, but teams can't blatantly ignore him off the ball in the way that they can with Bledsoe. Even a soft close-out would be enough for Holiday to attack, and, again, he has the passing chops to beat a scrambling defense.
WHAT BOGDANOVIC BRINGS TO THE TABLE
It would be easy to point to Bogdanovic's three-point percentage -- he's a career 37.4 percent marksman -- and dub him as a much needed spacer for the Bucks. He is a reliable spacer, able to cash home the catch-and-shoot opportunities that are created for him. Heck, he just posted a career-high in three-point rate (57.6), and over 85 percent of his triples last year were assisted.
But it's important not to confuse him for a stationary threat. He's coming off a career-high 15.1-points-per-game campaign in Sacramento, with most of those buckets coming off some sort of movement. Nearly a quarter of his possessions came out of pick-and-roll, via Synergy, where he consistently shredded drop defenses whenever he was able to turn the corner.
Give him too much space, and he can burn you in the intermediate area: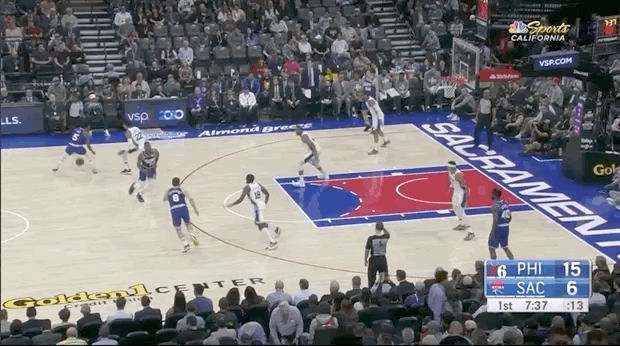 Play too far up and he'll get to the rim, using his body to shield off his defender: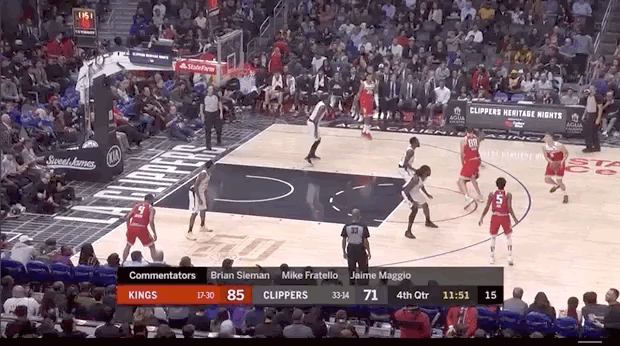 Bogdanovic isn't an explosive finisher, but he's an effective one. He converted over 56 percent of his shots at the rim in the half court, per Synergy.
The real fun part of the Bogdanovic Experience is his passing chops. He marches to the beat of his own drum on drives, routinely putting defenders on his hip while surveying the action. He probes until a big nudges up or the help defender cheats off his man or falls asleep altogether. The magic happens from there.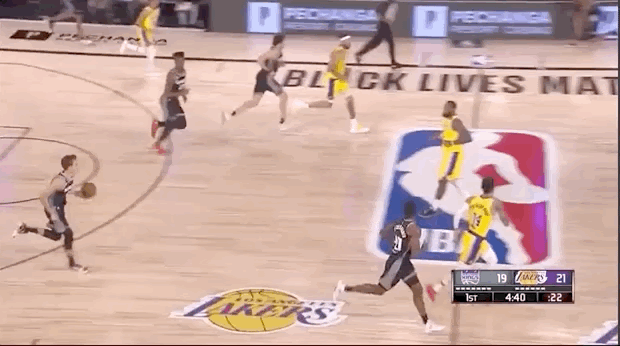 That's mostly tremendous defense from LeBron freakin' James on this early transition ball-screen action. He fights over the Harry Giles screen and stays attached to Bogdanovic. But after Bogdanovic turns the corner, he's able to use his third dribble and first step in his gather to gain inside leverage on LeBron. From there, he somehow leaves a touch pass for Giles to grab, avoiding the outstretched arm of JaVale McGee in the process. It's tough to teach that kind of placement, but Bogdanovic has it.
Half-court creation, or a lack of it, has plagued the Bucks in each of the past two postseasons. Giannis has his own warts to work through -- get a reliable middy, young man! -- but the roster has lacked the juice around him to get over the hump. Replacing a sometimes-erratic Bledsoe with Holiday, and adding some off-the-bounce flair with Bogdanovic should help alleviate those issues.
The Bucks still have work to do. They've sent out a ton of picks and a solid chunk of their rotation from last season. With Bogdanovic being acquired via sign-and-trade, the Bucks are now hard capped, and will need to grab value from the bargain bin. Still, they've made strides to address their biggest issue and may have wooed Giannis in the process. Within that context, it's hard not to see their Monday night tradefest as a win.