With the NBA's salary cap remaining at $109 million for the 2020-21 season, a $3-$12-million decrease from pre-COVID-19 projections, it is entirely possible that teams will be forced to look elsewhere when trying to improve their roster.
Travel restrictions limit the NBA's ability to scout overseas, as has been successful in previous years, and the NBA Draft may prove relatively fruitless since teams can't do many in-person workouts with prospects. The safest option for any team that's rebuilding or tweaking their roster would be to look right in their own backyard, adding players directly from the G League.
Created in 2001 under NBA Commissioner David Stern, the goal of the G League (previously known as the D-League or Development League) was to serve as a farm-team system while still remaining competitive. The G League has been successful in recent years, churning out players like Hassan Whiteside, Fred VanVleet and Pascal Siakam (the NBA's Most Improved Player in 2019).
We have a free-agency date. We have a start date. We are finally approaching the finish line, or the starting line, depending on where you're measuring from. We have covered the Eastern Conference teams and which G Leaguers could help them; now, without further ado, here is the Western Conference:
Dallas Mavericks (43-32)
Problem: After experiencing injuries to both Kristaps Porzingis and Dwight Powell, it would be beneficial for Dallas to find a versatile forward who can improve their frontcourt depth and play multiple positions.
Solution: Justin Anderson, Long Island Nets
If you stumbled upon this article via my Twitter, then it will come as no surprise to see Justin Anderson on this list. The more surprising thing is that he wasn't selected as the best fit for every single team. Unfortunately, according to the rules that I made up myself, a player can only be suggested for one team. Because we cannot clone Justin Anderson (yet), the best-case scenario for him would be returning to the team that drafted him with the No. 21 pick in 2015.
Anderson is a powerhouse who already knows the Mavs' system and culture. A five-year NBA journeyman, he has proven that he can help in any position, on any team -- G League or NBA. Every teammate he has crossed paths with speaks highly of him, and he could provide some veteran leadership in Dallas.
Denver Nuggets (46-27)
Problem: Paul Millsap is an unrestricted free agent and Denver may not re-sign him. Also, Will Barton is dealing with ongoing knee injuries that could have him sidelined longer than would be ideal, so perhaps adding another forward would be beneficial.
Solution: Ignas Brazdeikis, Westchester Knicks
If Denver continues to build around Murray, as all signs point to them doing, inserting a teammate whom Jamal is familiar with iwould seemingly make a lot of sense. Ignas Brazdeikis, a fellow Canadian, is currently signed to a two-way contract with the New York Knicks. But if the Knicks don't re-sign him, the Nuggets do have the roster room and cap space available to rescue him from the clutches of James Dolan and Co. Like Murray, Brazdeikis is a graduate of Orangeville Prep Academy (Canada's highly-recruited basketball prep school), and as a 6-foot-6 small forward who averaged 20.9 points per game in the G League last year, he could provide a big return on a very small investment.
Golden State Warriors (15-50)
Problem: Recency bias has fans and teams alike forgetting just how great the Golden State Warriors were during their dynasty. Klay Thompson and Stephen Curry are expected back this season, and if the Warriors are expecting to make another deep playoff run after a hiccup of a 2019-20 season, they will need a center or a small forward. Kevon Looney is great at what he does, but is constantly playing through injuries sustainable? Golden State has three players currently signed to max contracts and though the team has been open about shopping the contract of Andrew Wiggins, there are few teams that seem seriously interested. They don't need another scorer, as they already have two of the best in the NBA, but they need a defender who can screen for Thompson and Curry and hustle back after baskets.
Solution: Donta Hall, Grand Rapids Drive
Donta Hall has all of the accolades that should appeal to Golden State: G League All Defensive Team, G League All Rookie Team, and two-time SEC All-Defensive Team -- and he's only 23 years old. He is aware of his shooting limitations, and instead focuses on his interior impact and defensive abilities.
Houston Rockets (44-28)
Problem: Daryl Morey and Mike D'Antoni followed their hearts to greener pastures (in Philadelphia and Brooklyn, respectively), Russell Westbrook reportedly wants out of Houston, and PJ Tucker is allegedly furious about his contract situation. All signs point to Houston having a problem (that was funny, admit it), but luckily for James Harden, I have a solution!
Solution: Briante Weber, Sioux Falls Skyforce
Like Russell Westbrook, Briante Weber isn't afraid to shoot (from literally anywhere). He was named the Canadian Elite Basketball League's Clutch Player of the Year after his first season. He has the potential to become a key contributor should Houston decide to blow up their roster, and he would be extremely fun to watch in the interim.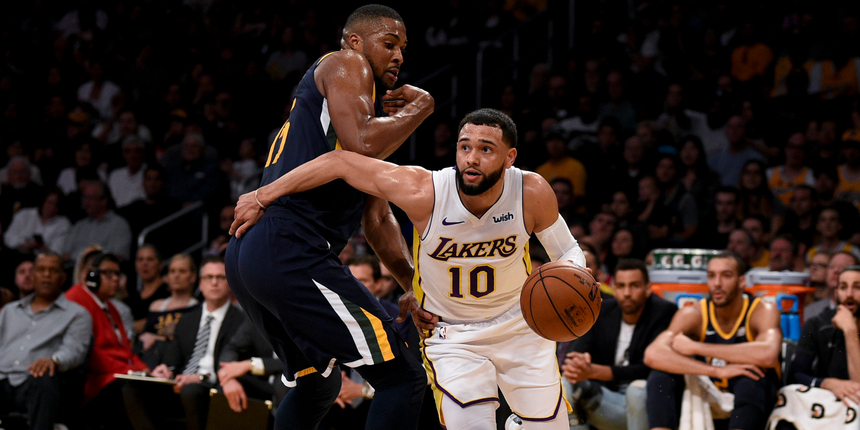 Los Angeles Clippers (49-23)
Problem: The saying "don't cut off your nose to spite your face" has never been more relevant than it is when reflecting on the 2019-20 Los Angeles Clippers. They gave away nearly everything, including all future assets, in order to acquire Paul George, forgetting that they also needed a point guard.
Solution: Tyler Ennis, Raptors 905
This makes so much sense that it almost feels like I'm doing the front office's job for them. Ennis has six years of professional basketball experience under his belt. Though the Clippers have been rumored to be interested in Russell Westbrook, they don't have the cap space available to take on his contract, and adding another massive personality to the team that is already bursting at the seams with bravado is basically begging for chaos.
Ennis has played with Patrick Beverley, he's played with Lou Williams and he's played with Montrezl Harrell. He led the entire G League in assists last season, and his calm-and-quiet leadership will be a perfect match beside the similar-in-demeanor Kawhi Leonard. Make good choices, Clippers.
Los Angeles Lakers (52-19)
Problem: The Lakers are fresh off of winning the NBA Finals, meaning that a number of their players with options will likely opt out in order to test the free-agent market and secure a long-term contract. Rajon Rondo and Kentavious Caldwell-Pope, for example, have reportedly decided to opt out. They could re-sign their own free agents, but that isn't guaranteed.
Solution: Jordan Bone, Grand Rapids Drive
Jordan Bone is a fun, fast and crafty point guard. You don't really need anyone else when you have both LeBron James and Anthony Davis, but he sure is fun to watch. And if the Lakers' bus leaves without Quinn Cook again, at least they'd have Bone to fill in.
Memphis Grizzlies (34-39)
Problem: The Grizzlies need a guard who embodies the Memphis culture and can play alongside Ja Morant while they make another playoff push.
Solution: Milton Doyle, Windy City Bulls
Milton Doyle is a great scorer, but an even better passer. His court vision allows him to pass through double teams, finding teammates in the least obvious of spaces, which is handy for a quick-and-sneaky player like Morant.
Minnesota Timberwolves (19-45)
Problem: The Timberwolves have two players on maximum contracts, and 33-year-old James Johnson will definitely opt-in to his nearly $16 million salary. Minnesota has made some questionable decisions in prior seasons, giving away both Jimmy Butler and Andrew Wiggins to build around Karl-Anthony Towns.
Solution: Kyle Alexander, Sioux Falls Skyforce
If Minnesota plans to build its future around big men, a backup center or power forward would be the best bet. Kyle Alexander, a former Tennessee Volunteer, checks both of those boxes and averaged nearly a double-double in points and rebounds at 24 years of age in the G League.
New Orleans Pelicans (30-42)
Problem: The Pelicans have a new head coach who excels with young players in Stan Van Gundy, and they will need a youthful player that is always ready, calm, cool and collected.
Solution: Justin Reyes, Raptors 905
Reyes, a guard-forward hybrid, did not get a lot of minutes with the Raptors 905 due to being squeezed out of the rotation. But having had the privilege of watching him all season, I can confirm that he is the perfect fit for Van Gundy's Pelicans. His abilities extend to both ends of the floor, and he is a 25-year-old Swiss Army knife of fresh talent.
Oklahoma City Thunder (44-28)
Problem: Getting rid of Chris Paul is not the answer, especially for a team that many (myself included) had zero expectations for after massive offseason trades. They have roughly a million future picks and one of the more well-rounded rosters in the league. Their best bet would be to run it back and bring in a backup for Steven Adams, who is somehow still only 27 years old.
Solution: Sir'Dominic Pointer, Canton Charge
Though a year older than Adams, Pointer has some of the freshest legs ever witnessed for a 28-year-old forward. He was one of the players named to the G League All-Defensive team, and his four years of overseas experience would be an asset to OKC.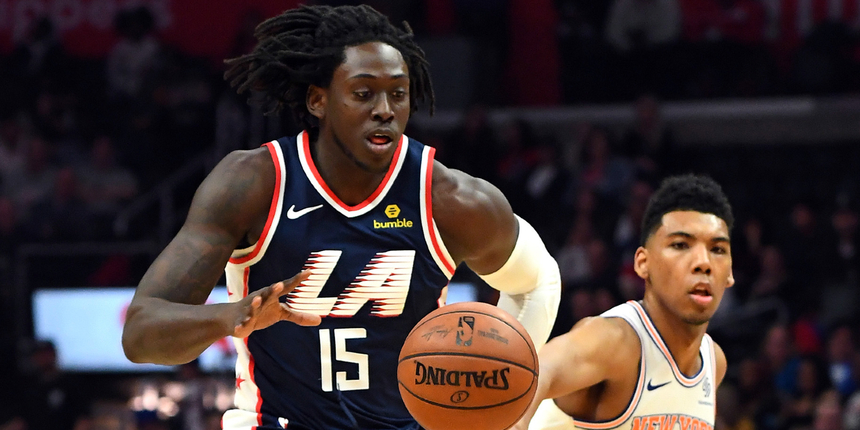 Phoenix Suns (34-39)
Problem: With 12 of their 15 players expected to return, the Phoenix Suns don't have a lot of wiggle room. Their core is established around Devin Booker, although there have been recent rumors surrounding a trade for Chris Paul in the past week.
Solution: Johnathan Motley, Agua Caliente Clippers
The Suns need a big man who can shoot and isn't afraid to do so. Insert Johnathan Motley, a two-way player for the Los Angeles Clippers (who could be available if the Clippers choose not to re-sign him). Motley excels on both ends of the floor, and his speed is remarkable for someone who's 6-foot-8. He can rebound -- evidenced by his 8 boards per game -- and he averaged 24 points per game too.
Portland Trail Blazers (35-39)
Problem: The Trail Blazers are not the Jail Blazers of yesteryear. Currently, they are entering the season without a power forward, and they need to find one who can coexist in the laid-back-but-still-flashy environment created by CJ McCollum and Damian Lillard.
Solution: Mfiondu Kabengele, Agua Caliente Clippers
With both CJ and Dame scoring primarily from the outside, a heavy paint presence would give them a relative boost on interior scoring and rebounding. As the 2019 ACC Sixth Man of the Year at Florida State, Kabengele was always ready off of the bench, and after being inserted into the starting lineup of the Agua Caliente Clippers, he proved he could succeed as a first option as well.
Sacramento Kings (31-41)
Problem: Russell Westbrook's desire for a trade has dominated the basketball news cycle, but Buddy Hield has been rumored to be disgruntled in Sacramento too. Pile this on top of De'Aaron Fox's looming player option, and the Kings may struggle with scoring should both of them exit.
Solution: Jaylen Adams, Wisconsin Herd
Jaylen Adams, in the absence of Fox and Hield, would be able to fill a scoring hole. Fifty-five percent of his 20.9 points per game came via two-pointers, and he shot 40 percent from deep as well. He isn't as fast as De'Aaron Fox, but he is still able to get where he needs to be in a flash.
San Antonio Spurs (32-39)
Problem: The Spurs have a fairly balanced roster, but their starters are primarily in their 30s, and after landing in San Antonio as the result of a blind-side trade, DeMar DeRozan probably won't be re-signing with the Spurs once free agency begins.
Solution: B.J. Johnson, Lakeland Magic
WIth the hometown Los Angeles Lakers apparently expressing interest in DeRozan, the potential of losing him increases. Should that be the case, San Antonio will be without a shooting guard and will need someone to take over the mid-range shooting duties. It is entirely likely that the Spurs focus their attention on developing two-way player Keldon Johnson into a DeRozan prototype, restarting the circle of player development.
In a Gregg Popovich world, the Spurs will target a shooter who doesn't attempt many threes, but can still score. B.J. Johnson shot 150 threes with the Lakeland Magic throughout the entire season, which isn't many when you factor in that he played 36 minutes per game. Still, he managed to put up 23 points per game, making him the perfect Popovich player.
Utah Jazz (44-28)
Problem: If the Utah Jazz care at all about team chemistry, then one of either Rudy Gobert or Donovan Mitchell will not be with the team come Dec. 22. Because Mitchell is still on his rookie-scale contract, and Rudy is commanding nearly $26 million per season, it is safe to assume that Mitchell's price tag -- and the fact that he did not cause a league-wide shutdown -- makes him the more enticing of the two.
Solution: Gabe Vincent, Sioux Falls Skyforce
Not only does Vincent average nearly 30 points per game, but at 24 years old, he could benefit from Conley's playmaking while simultaneously soaking up his basketball IQ like a sponge.