With the NBA's salary cap expected to remain at $109 million for the 2020-21 season, a $3-12 million dollar decrease from pre-COVID-19 projections, it is entirely possible that teams will be forced to look elsewhere when trying to improve their roster.
Travel restrictions limit the NBA's ability to scout overseas, as has been successful in previous years, and the NBA Draft may prove relatively fruitless since teams can't do many in-person workouts with prospects. The safest option for any team that's rebuilding or tweaking their roster would be to look right in their own backyard, adding players directly from the G League.
Created in 2001 under NBA Commissioner David Stern, the goal of the G League (previously known as the D-League or Development League) was to serve as a farm-team system while still remaining competitive. The G League has been successful in recent years, churning out players like Hassan Whiteside, Fred VanVleet and Pascal Siakam (the NBA's Most Improved Player in 2019).
Today, we will assess the needs of all 15 teams in the Eastern Conference and direct them to a G League player who can potentially fill the void on their roster.
Atlanta Hawks (20-47)
Problem: The Hawks were a team in desperate need of a center last season. None of their centers could withstand long minutes outside of 31-year-old Dewayne Dedmon, who averaged 23 minutes throughout the season. Looking at Atlanta's end-of-season stats, the team finished with the most personal fouls and was on the receiving end of the most shots blocked. A lankier center with the ability to finish would solve both of these problems. The Hawks traded for Clint Capela prior to February's trade deadline and he'll be a huge help once he's able to suit up and make his Hawks debut. However, Atlanta could still use some depth behind Capela.
Solution: Isaiah Hartenstein, Rio Grande Valley Vipers
Hartenstein is a cutting, 22-year-old big man with basketball in his blood. After living in Germany (where his father played professionally), he first turned heads at the 2017 Nike Hoop Summit. Carrying a seven-foot frame, one might expect Isaiah to be in the slower class of centers, but he moves with the pace of a guard, splitting screens and waiting under the basket for rebounds. He helped the Vipers win the G League championship in 2019 and he was named the G League Finals MVP. Last season, he averaged 24.9 points, 14.8 rebounds, 4.2 assists, 1.4 steals and 1.1 blocks while shooting 58.1 percent from the field.
Boston Celtics (48-24)
Problem: General manager Danny Ainge, with all of his hoarded assets, insisted during his postseason press conference that he would not have done anything differently after losing to the Miami Heat in the Eastern Conference Finals. Instead, Ainge rightfully attributed the loss to the lack of depth on the Celtics' bench behind the one-two punch of Jaylen Brown and Jayson Tatum. He wasn't wrong, as not a single player on Boston's bench averaged double-digits in points, which is an easily exploitable flaw in their offense. It also means the Celtics would be in huge trouble on the offensive end if either Tatum or Brown were to miss significant time due to injury.
Solution: Tremont Waters, Maine Red Claws
Luckily for the Celtics, they don't have to look very far to find their missing piece. Tremont Waters, a second-year point guard out of LSU, is already on a two-way contract with Boston. The benefit of having Waters on a two-way deal is that he is already familiar with the team and organization. He can see where he would fit and has proven that he's ready to contribute with the second unit, at least for short stints. He averaged 18 points per game during the Red Claws' season, so he could provide some instant offense when Brown and Tatum are off the court. Also, his 7.2 assists per game prove that he can facilitate for others too.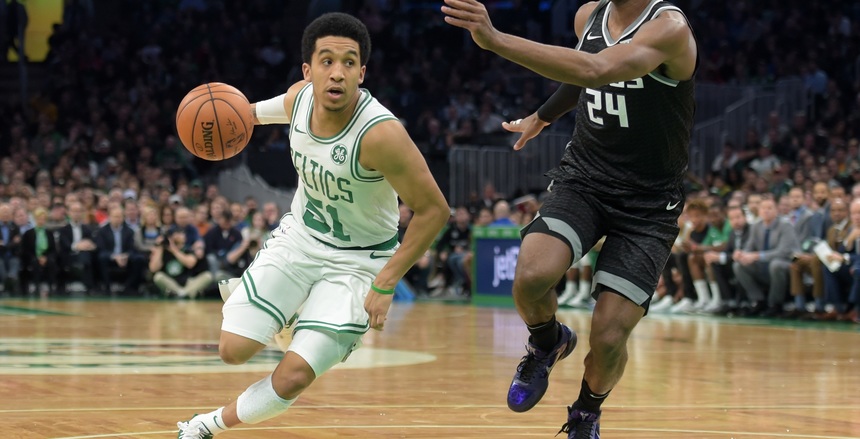 Brooklyn Nets (35-37)
Problem: The Nets are going to look a lot different this season. They have two of the biggest and best stars in Kevin Durant and Kyrie Irving, and they have a head coach in Steve Nash who perfected the pick-and-roll when he played. Plus, Nash has surrounded himself with a ton of great assistant coaches such as Mike D'Antoni, Jacque Vaughn and Ime Udoka. The problem is that these two stars are both coming off of an injury and may not be ready yet to play a ton of minutes right away.
Solution: Cat Barber, College Park Skyhawks
The Brooklyn Nets, under the tutelage of Nash and D'Antoni (with Irving and Durant), have the potential to be the fastest team in the league. If this is their offensive strength, they're going to need to maintain it in the minutes that Kyrie is on the bench. Cat Barber has terrific handles and speed. He's like a 6-foot-1 tornado that can slip through screens and drive without ever losing the ball. He has all of the tools to be a successful backup point guard in the NBA, and he can learn a ton from Nash and Irving.
Charlotte Hornets (23-42)
Problem: Charlotte finished the season with the lowest point average (102.9) and yet the highest average of points allowed (109.6) per game. They were a higher-assisting team, averaging nearly 24 helpers per night, but the problem isn't in their playmaking; it's in their ability to make shots.
Solution: Josh Gray, Erie BayHawks
Josh Gray spent last season on a two-way contract with the New Orleans Pelicans, but he could be available if the Pelicans decide to let him go this offseason. If New Orleans decides to move on, this elite scorer (22.5 points per game on 45 percent field goal percentage) may be open to joining the Hornets since he could be walking into a larger role with Charlotte.
Chicago Bulls (22-43)
Problem: Not only have the Bulls struggled in recent years, they've been largely irrelevant. How do you go from being the most iconic franchise in the league to one that people forget even exists?
Solution: Gary Payton II, South Bay Lakers
Because I am a petty agent of chaos who loves messes, I am hoping with every fiber of my being that Chicago signs Gary Payton II for many reasons, the first of which being that he's really good! He's averaged close to a double-double throughout his G League career, with 20 points and 9 assists per contest. The second reason? Seeing the son of Gary Payton - who inspired this iconic meme - on the Bulls may just be what forces Michael Jordan out of retirement and ends the LeBron James/MJ debate once and for all.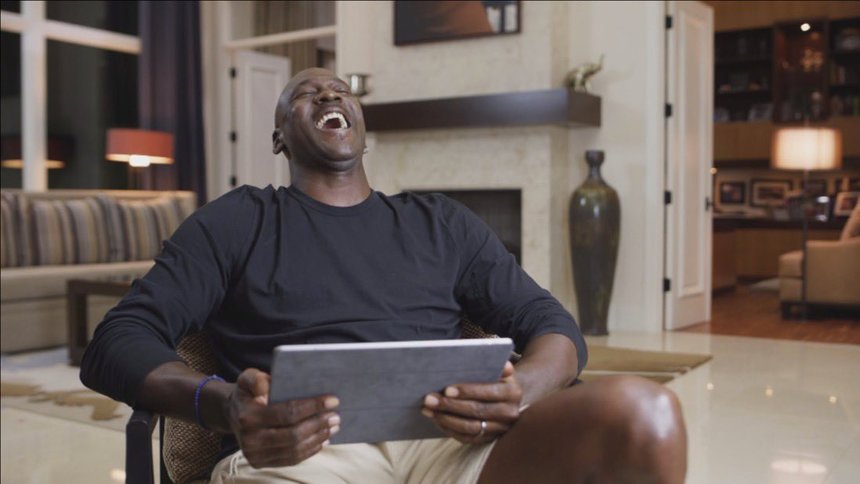 Cleveland Cavaliers (19-46)
Problem: Umm...everything? Cleveland went from the team to beat in the East after four-straight Finals appearances, to... whatever this is. They have a lot of potential on both ends of the floor with Kevin Love, Kevin Porter Jr., Darius Garland and Collin Sexton, but after losing Kyrie Irving in 2017 -- and then having LeBron James dismantle the entire team only to dip the following year -- they are kind of left scratching their heads about what to do with this rag-tag team of fringe players.
Solution: Andre Ingram, South Bay Lakers

The Cavs, at this point, need a leader. Their core is young, and some of their veterans may be leaving in the near future (with Tristan Thompson hitting free agency and Kevin Love possibly getting traded). Andre Ingram is currently the oldest active G League player at 35 years old. He has been around long enough to know what works and what doesn't, and how to wrangle in the young guns. Ingram was also recently appointed the first-ever president of the Basketball Players Union, the labor union for the NBA G League.
Detroit Pistons (20-46)
Problem: Christian Wood is asking fans online which team he should join next, fueling rumors that he has no intention of staying in Detroit long-term. The Blake Griffin reintroduction experiment is proving fruitless (as unfortunate as that may be). The Pistons need a power forward, like, yesterday.
Solution: Vic Law, Lakeland Magic

Vic Law provides the scoring and the explosiveness that Detroit desperately needs. He involves his teammates as much as he shoots, and he does both things exceptionally well. He possesses the same energy that Wood brings, and at only 24 years old, has less wear-and-tear on his body than Griffin. Law spent last season on a two-way contract with the Orlando Magic, but he could be available this offseason.
Indiana Pacers (45-28)
Problem: With Victor Oladipo's future very up in the air, Indiana will need to replicate the versatility that he brings to the team immediately; trading Myles Turner for Gordon Hayward is very much not the answer. Please stop fueling these rumors, no matter how much sense it does or does not make.
Solution: Walt Lemon Jr., Fort Wayne Mad Ants
Luckily for Indiana, a raw version Victor Oladipo is available right in their own backyard. Lemon, a 6-foot-3 guard from Chicago, already plays in Indiana, and he's likely already relatively familiar with the organization as a whole. He is quick and he can jump, shoot and drive. Lemon is a perfect fit with the Pacers.
Miami Heat (44-29)
Problem: Miami's lack of point guard depth was never more evident than when they lost Goran Dragic in the NBA Finals. However, with Jimmy Butler and Jae Crowder both on the team, the absolute last thing they need is a hot-tempered point guard. Instead, they need someone with a demeanor similar to Dragic's.
Solution: Matt Morgan, Raptors 905
Matt Morgan's basketball IQ and maturity stretch far beyond his 23 years. The rookie out of Cornell University graduated as the Ivy League's second-leading scorer of all-time behind only Bill Bradley. On nights where the Raptors 905 simply could not make a basket, Morgan was always ready to recalibrate the offense when needed and give them the shooting they needed to stay in the game without ever losing focus. His mentality and his skill set would translate well in instances when Jimmy and Co. aren't having a solid night offensively.
Milwaukee Bucks (56-17)
Problem: Giannis Antetokounmpo needs a partner that isn't Khris Middleton or Eric Bledsoe. The problem is that both of them are locked in until 2023 at the earliest, and between the two of them, they average around 34 points per game while costing nearly $50 million. Moving Bledsoe and/or Middleton at these prices could be difficult, so the Bucks will need to find a contributor on the cheap for the next few years.
Solution: Kyle Guy, Stockton Kings
Kyle Guy is a 23-year-old guard who, at 6-foot-1, has the ability to get inside the paint and either score or make a quick pass inside to a cutting teammate or back out. A 40 percent three-point shooter, Guy could easily pick up the perimeter shooting that the reigning MVP lacks.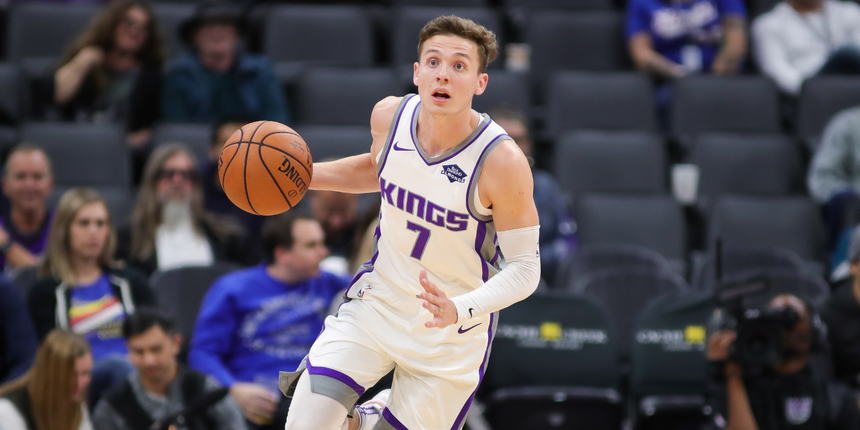 New York Knicks (21-45)
Problem: Where to begin? The New York Knicks need a miracle. Unfortunately for them and their fans, you cannot draft a miracle, nor can you acquire one in free agency when your organization has been deemed the cesspool of the NBA. As of July, the Knicks have hired Tom Thibodeau as their newest head coach with the intention of having him run yet another promising young team ragged until they collapse. When the Knicks inevitably fire Thibodeau partway through the season, perhaps they can try something new (but they won't, of course).
Solution: Chase Buford and Dave Dean, Wisconsin Herd
The possibility of James Dolan selling the team or relinquishing duties he has no business performing are slim to none, but let's play pretend for a second for the sake of tortured Knicks fans. Chase Buford is the youngest head coach in the G League, having turned 32 years old on Oct. 25. Buford, in his first season as head coach, took a team that won 33 percent of its games to a team with the best record in the G League. His energy and attitude after poor officiating would be appreciated by Spike Lee and could provide the Knicks with the kick in the pants they desperately need after so many years in purgatory.
Wisconsin's success cannot be attributed entirely to Buford, as the assistance of Dave Dean manning the front office allowed Buford to succeed on his own terms. With current Knicks general manager Scott Perry on a one-year contract, perhaps Knicks president Leon Rose could add both Buford and Dean.
Orlando Magic (33-40)
Problem: The Magic managed to squeak into playoff contention before Jonathan Isaac suffered yet another devastating knee injury, this time a torn ACL that will keep him sidelined for the entire 2020-21 season. Not only does Isaac contribute as a scorer, he has a well-rounded game and fills the stat sheet.
Solution: Jonathan Kasibabu, Long Island Nets
Magically (hehe), a great replacement for Jonathan is another Jonathan! The luxury of yelling out the same name but having a new player answer is one not afforded to the other 29 teams in the NBA, but Orlando so graciously hosted the NBA bubble and, for that, we owe them this small favor. Though not as polished as Isaac, Kasibabu does impact his team's wins similarly across the board. His more-muscular frame allows him to bully opponents in ways that the lankier Isaac could not and at 6'8 and 240 lbs., Kasibabu does not tire as easily during sprints as other big men.
Philadelphia 76ers (43-30)
Problem: Prior to the absence of Ben Simmons in the playoffs, the 76ers gave away everything that saw them be successful in the 2018-19 season. Not only did they allow their best playmakers and shooters to walk, but they decided instead to pour obscene amounts of money into Tobias Harris and Al Horford, who as a one-two punch are more of a one-two love tap. Harris and Horford are successful in their own right, but a duo that averaged a combined 19 points in a first-round sweep is not the answer. It would be completely unrealistic to think they will be able to unload the two contracts that got them into this cap position in the first place, so Philadelphia will need to pinch pennies to advance in the playoffs.
Solution: Frank Mason III, Wisconsin Herd
Frank Mason III has 99 games of NBA experience under his belt, and if inserted into the right system, he could develop into a key contributor at the point guard position, complementing Simmons' game nicely. His 26 points per night on 43 percent three-point shooting would keep Philadelphia scoring during Simmons-less minutes, whether he's hurt or just taking a breather.
Toronto Raptors (53-19)
Problem: In a rather underwhelming free-agency class, the Toronto Raptors have some of the top players who may be available when the clock strikes midnight. Fred VanVleet, Serge Ibaka and Marc Gasol (should he stay in the NBA) could command a lot more money this offseason than the Raptors can offer. If Fred leaves, the Raptors will need a solid guard who can play defense, a rare commodity in the modern NBA. If Ibaka and/or Gasol leave, Toronto will need a center who can block, defend and rebound.
Solution: Duane Notice, Raptors 905 and Christ Koumadje, Delaware Blue Coats
The Raptors' players and coaches are familiar with Duane Notice since he played on Toronto's Summer League squad and G League team. He takes charges like Kyle Lowry and can shoot like Fred VanVleet. The only problem is that Notice is currently recovering from a torn Achilles, suffered during the CEBL Summer Series, so Norman Powell would have to slot in beside Lowry until Notice is fully healed.
If Ibaka leaves, the Raptors could be successful in filling his spot with Christ Koumadje, a younger, more spry Ibaka who can block, shoot, defend and rebound. His three-point shot needs development, but then again, so did Ibaka's earlier in his career.
Washington Wizards (25-47)
Problem: John Wall's return is looking likely and, as a result, the Wizards will need some production off the bench in Wall/Beal-less minutes. The perfect fit for this would be Toronto's Paul Watson Jr., but as the conductor of the Paul Watson hype train, I am not giving him up without a fight.
Solution: DeVaughn Akoon-Purcell, Oklahoma City Blue
The 18 points that Akoon-Purcell averaged during the shortened G League season shows that he could provide some scoring alongside Beal and Wall (or while they're on the bench), while his seven rebounds per game at 6-foot-6 will make their interior lives much easier. It doesn't hurt that his dunk package is fun as hell to watch, too.
In the next article in this two-part series, we will take a look at the wants and needs of the Western Conference teams and which G League players could be of assistance.