The Athletic's Shams Charania dropped a bombshell of a tweet on Wednesday night, reporting that Rockets star Russell Westbrook wants out of Houston.
It's a bizarre and abrupt request on the heels of Big-Mouth-styled changes going on in the organization. Head coach Mike D'Antoni is gone, replaced by Stephen Silas. Daryl Morey, the architect of the smaller-than-smallball Rockets, left for bluer pastures in Philadelphia. Westbrook, reportedly frustrated with the direction of the organization and the lack of offensive rhythm, now wants to take his talents elsewhere.
If the Rockets decide to move him, his market will be a tough one to navigate. On one hand, Westbrook remains one of the most talented players in the sport. He can get to the rim when he wants and finish at a high level. There aren't many players who create as many threes or lobs as Westbrook does. He's still a triple-double machine, for whatever that's worth to you.
On the other hand, the lack of off-ball value really hinders his effectiveness in playoff situations. The Lakers flat-out ignored him during their second-round series whenever he didn't have the ball. He also failed to capitalize on advantage situations whenever the Lakers trapped James Harden -- a massive indictment on Westbrook's decision-making in high-leverage spots, though it's fair to note that Westbrook was trying to work himself into playoff shape after dealing with COVID and injuries.
Further complicating matters is Westbrook's age (32) and contract (three years, $132 million left). It's hard for teams to swallow that much money on the back-9 of Westbrook's career. But from a talent perspective, the Rockets will rightfully want a good young piece and more for a guy of Westbrook's status. In order for a deal to work, there will have to be some compromise on both sides.
Let's take a look at several potential suitors.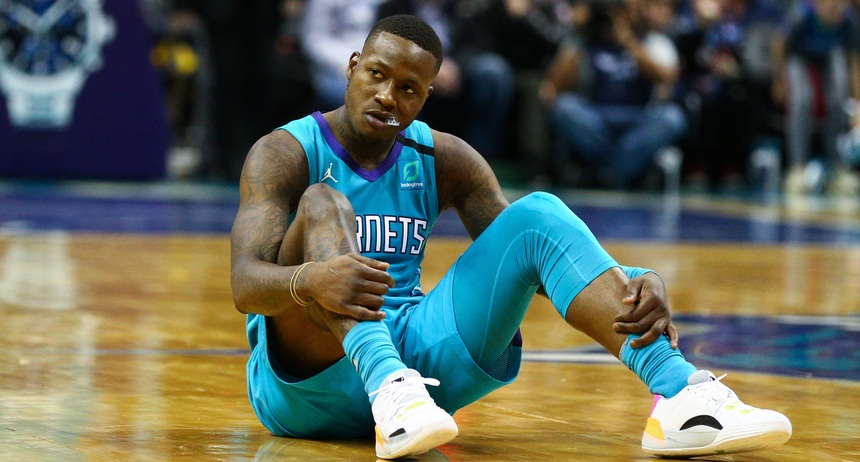 Charlotte Hornets
The Hornets are in a weird spot. They're clearly a bad team, but one with some useful vets and intriguing young talent that falls a tier (or two) below "blue-chipper" status. They're technically in position to land a high-profile youngster in this year's draft, but let's just say the merits of that distinction can be heavily debated.
In short: the Hornets are in position to make a move for a less-than-desirable star if they want to.
For a guy like Westbrook, who is still good enough to raise the floor of a team to playoff-level, and for a team like the Hornets that have little hope in nabbing a big name in free agency, a marriage could make some sense.
Starter Offer: Terry Rozier, Nicolas Batum
There was mild controversy around Rozier's acquisition last summer, though most of that was no fault of his own. The Hornets either failed or flat-out decided not to re-sign franchise cornerstone Kemba Walker, depending on who you talk to. Losing him hurt on and off the floor; losing him then immediately handing Rozier a three-year, $57 million deal… the optics didn't look great.
To Rozier's credit, he put together a solid season alongside Most Improved candidate Devonte' Graham. Rozier averaged 18 points while shooting north of 40 percent from three on nearly seven attempts per contest. He also provided his usual brand of pesky defense at the point of attack. If the jumper proves to be real, he'd be an ideal fit next to Harden as a secondary playmaker.
The Batum signing has mostly been a failure. Since signing his five-year, $120 million deal in the summer of 2016, Batum has waved between injuries and inconsistent play. At his best, he's a versatile forward capable of shooting, finishing, operating secondary pick-and-rolls and defending three positions credibly. It's just been difficult for him to put things together for extended stretches.
In Houston, he can enjoy easier looks playing off of the brilliance of Harden. Flanked by defenders like Robert Covington and PJ Tucker, Batum's defensive workload could also be a little lighter. A one-year flier on Batum could be a worthwhile gamble -- and we've seen Contract-Year Batum before.
Last Ditch Offer: Terry Rozier, Cody Zeller, Malik Monk
If Batum isn't appealing, swapping him out for the Zeller/Monk combo could make things work. That may require the Rockets to throw in another piece -- Ben McLemore? Danuel House? -- depending on how confident the Hornets are in Monk moving forward.
Zeller has dealt with injury woes over the past three seasons, but has proven to be a reliable screener and lob threat when upright. Adding a screen-and-dive big back to Houston's arsenal would be a positive.
The jury remains out on Monk. He's a bucket-getter at his best, able to use a shifty handle and quick trigger to flow into pull-ups whenever he wants. The issue is that his shooting ability is more theoretical at this stage of his career. There's enough raw talent there to argue that a change of scenery would benefit him; maybe providing bench relief for a better team and occasionally playing off of Harden can lead to a mini-breakout.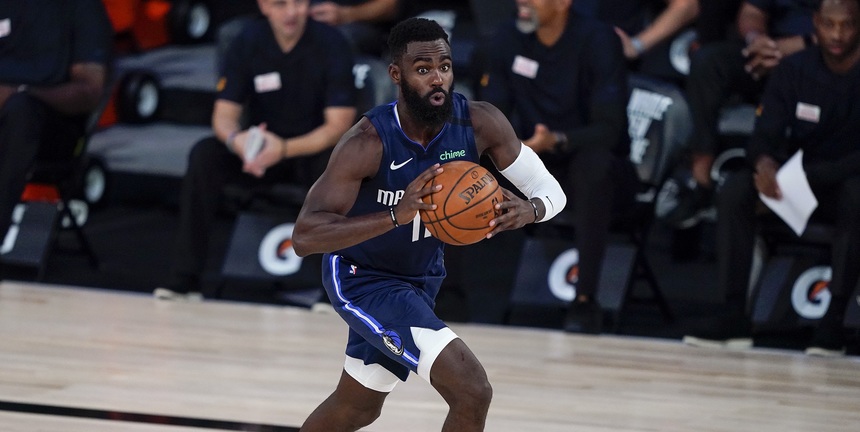 Dallas Mavericks
The Luka Doncic-led Mavericks made their return to the postseason behind, statistically, the greatest offense in NBA history. Doncic pick-and-rolled his way into rim forays and stepback jimmies; Kristaps Porzingis pick-and-popped his way into triple after triple. Gunners like Tim Hardaway Jr. and Seth Curry thrived off of the open looks created by the Doncic-Porzingis tango.
The next step for Dallas is finding someone to take some on-ball pressure off of Doncic, which is where a Westbrook deal could make some sense for them. There's rightful concern about Westbrook's value and/or inactivity without the ball in his hands, as well as how Westbrook's contract could affect their eventual pursuit of Giannis Antetokounmpo in 2021. The counter there is that Dallas shouldn't get in an all-out bidding war for Westbrook's services. Beyond that, Westbrook could likely be moved again next offseason, with a year less on his contract at that point, if they received word that Giannis was interested in joining.
First and Final Offer: Tim Hardaway Jr., Delon Wright, Dwight Powell
Hardaway Jr. is coming off his most efficient season as a pro, posting career highs in three-point percentage (39.8) and True Shooting percentage (58.1). With new head coach Stephen Silas looking to add more variety to Houston's offensive attack, having an off-ball mover like Hardaway Jr. could make them more dangerous in the half-court.
Wright had a smaller role than anticipated in his first year in Dallas, only starting five games and averaging a shade under 22 minutes a night. Still, he provided solid perimeter defense across multiple positions, and showcased some improved craft in pick-and-roll.
Wright pick-and-rolls (including passes) generated a little over 1.08 points per possession, per Synergy. Wright can slot in nicely alongside Harden or help anchor the second unit with Eric Gordon. There would be enough size for Houston to go with three-guard lineups with any three of Harden, Hardaway Jr., Gordon, or Wright if the situation called for it.
Powell is one of the more underrated bench bigs in the league, an elite roll option in ball screens and solid positional defender. There may be some hesitancy in taking on the remainder of his contract, especially with him coming off an Achilles injury, but I think it's fair to say that his deal is an easier pill to swallow than Westbrook's.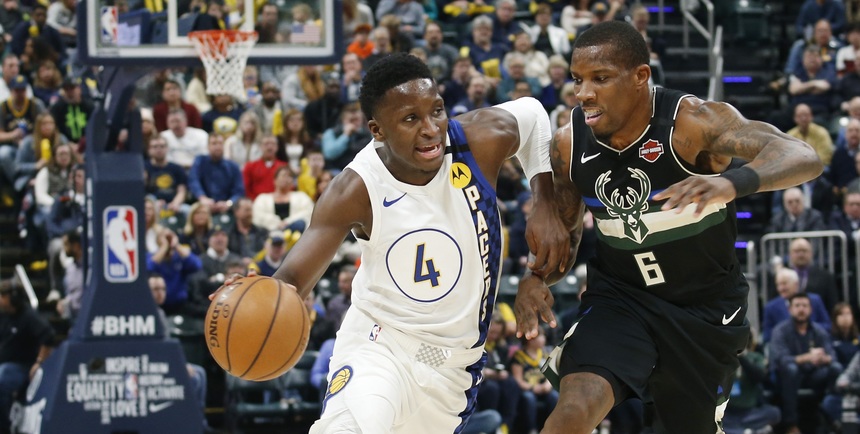 Indiana Pacers
The Pacers are in the suburbs of purgatory: good enough to not only make the playoffs, but to host a playoff series, but not good enough to make legitimate noise in the postseason. There is no capital-s star, though Domantas Sabonis comes the closest. The player that did occupy that role has dealt with injuries and is set to hit unrestricted free agency next summer. This may be the time for the Pacers to make a swing that could vault them into the next tier.
Starter Offer: Victor Oladipo, Jeremy Lamb, Goga Bitadze
Any offer from the Pacers would likely start with Oladipo, a recently-oft-injured-but-talented guard that may be on his way out. He may not be able to be the focal point of an offense at this point, but still has the driving and spot-up shooting skills necessary to operate as a secondary option. That, combined with his still-rugged perimeter defense, makes him an ideal fit next to Harden.
Lamb is a silky two-dribble attacker that can beat rotating defenses with pull-ups or tough finishes at the rim. He's also an active defender, if not an especially good one.
Goga Bitadze is an intriguing big prospect that didn't see much daylight last season. The former Serbian League MVP has enough shooting touch to feast off pick-and-pops, and he built a reputation overseas as a stout rim protector and shot blocker. The Pacers may not want to part with him, especially if the smoke around Myles Turner being on the block is true. If they're willing to move Bitadze, though, he'd have a clear-cut path to playing time in Houston.
Last Ditch Offer: Myles Turner, Victor Oladipo, TJ Leaf
Turner is a good, albeit frustrating player. In theory, he's the type of 3-and-D center you want. Silky jumper that he launches into the freaking sun before it kisses through the net; a ridiculous rim protector that can swat shots from just about anywhere; enough of a handle and straight-line speed to pump-and-go against overeager defenders. Turner just hasn't managed to put it all together. That reality, combined with the emergency of Sabonis as the team's best player, and the presence of Bitadze makes a Turner move a more realistic outcome.
Leaf would be filler in a move like this. The shooting ability he flashed at UCLA hasn't really translated on the NBA level, and that's made it difficult for him to carve out consistent playing time to this point of his career.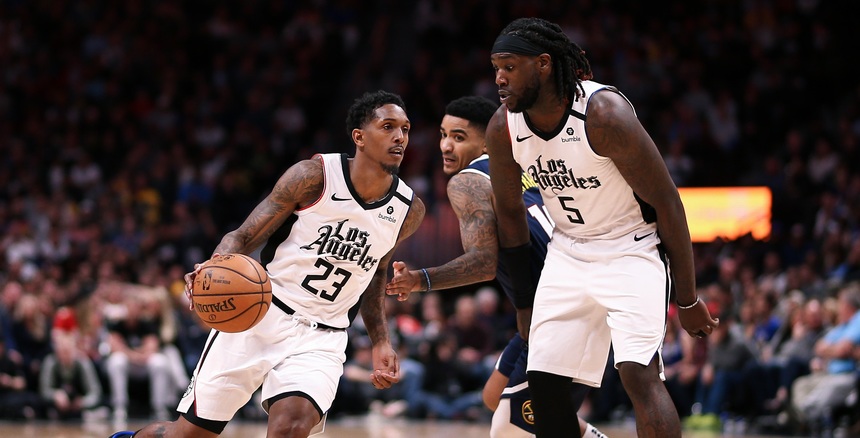 Los Angeles Clippers
The clock is definitely ticking in Los Angeles.
Fresh off of an embarrassing playoff collapse, the Clippers now find themselves in a dangerous spot. Their title window is wide open for next season -- having Kawhi Leonard and Paul George as your top two will do that -- but both players have the ability to hit free agency in 2021. It would be an outright disaster if even one of them leaves considering the capital it took to bring them in last offseason. Changes are needed, and fast.
Starter Offer: Montrezl Harrell (S&T), Patrick Beverley, Lou Williams
Making the money work in a deal like this is tough without including Leonard or George. It is possible, though, by utilizing a sign-and-trade with Montrezl Harrell, last year's Sixth Man of the Year. TradeNBA's trade machine allows you to give players custom contracts. I gave Harrell a 3-year, $57 million deal -- quick hat tip to this NBA contract generator -- to make things work.
(Also, can I just say that it's ridiculous that the Clippers had two players as finalists for the Sixth Man award? By definition, one of Harrell or Lou Williams had to be the seventh man, which would eliminate them from contention. Come on, man. The math just ain't mathin'.)
Beverley remains one of the most annoying players in the league to dribble against. He's also turned himself into one heck of a shooter, draining 39.3 percent of his threes over the past five seasons.
Williams is a multi-time Sixth Man of the Year award winner, a slithery pick-and-roll guard that wins with a variety of shoulder, head and pump fakes. There's obvious regular-season value with him, though he's never really put it together in the postseason.
Last Ditch Offer: Paul George
Ideally, if the Clippers are going to make a move for Westbrook, it'll be to create a Big 3 with him, Leonard and George.
The Hail Mary here would be to flip George, who reportedly played a role in the Clippers' ruffled locker room last season. His playoff struggles have been a little overblown -- people have really lost sight of what he was able to do in Indiana, and an argument can be made that he was OKC's best playoff performer during his stretch there -- but they can't completely be ignored.
If the Clippers prioritize the playmaking and rim pressure that Westbrook -- and they might, considering Leonard reportedly wants some help in that regard -- there's room for a swap. That may require the Rockets to toss in an extra piece like House, but it's easy to see the on-court benefit from both sides.
Westbrook could help push the pace, create lob opportunities for Ivica Zubac, and take some of the creation burden off of Leonard. George can flow off of pindowns and attack bent defenses in Houston, or float around the perimeter to create driving lanes for Harden, Gordon and others.