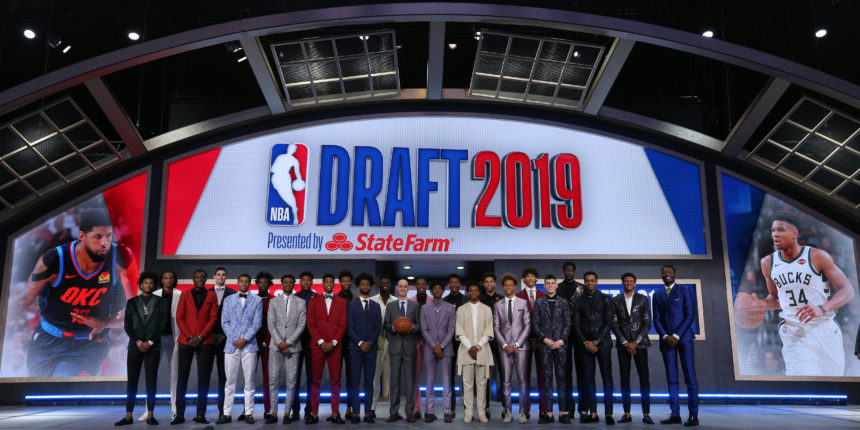 Should NBA teams draft for fit or take the best player available?
The NBA Draft is approaching, and with the occasion comes the hypercritical eye of the casual draft follower (i.e. myself). We critique picks unprovoked, provide suggestions for NBA front offices from our chaise lounge and weigh in on one of the biggest draft debates: Should teams select the best player available, or pick the best fit?
This question has entered NBA discourse even more so than usual — likely due to the apparent saturation of talent among the lottery's projected top-five picks. It's thought that teams approach the annual draft with a certain philosophy that's shaped by the demands of the upcoming season in mind; to draft for fit, or to draft for talent. But it begs the question: Are these draft approaches a matter of preference for front offices, or are they just a product of circumstance?
When drafting for "fit," the phrasing alone implies that overall talent is an afterthought, and the main goal is to select a rookie who can be immediately activated without changing the roster's current structure. The fit can range in specificity, so a rookie can be drafted to satisfy a specific skill set a team lacks (such as spacing, defense or bench scoring), or they can be selected to fit alongside the team's existing talent.
Conversely, drafting based on "talent" alone implies a willingness for the team to accommodate to the player. Either a franchise is establishing a pillar of their core with its pick, or the team intends to make the expected adjustments to seamlessly welcome this player into the fold. BasketballNews.com's resident draft analyst, Matt Babcock, laid out the team situation that calls for such an approach.
"If a team is rebuilding, they may be more inclined to prioritize players who have significant room for growth and upside more so than a team that is in win-now mode that would more likely look for a player who is ready to contribute right away, but does not possess as much untapped potential," Babcock said.
That brings up a hardly-mentioned point: When discussing these schools of thought long enough, it becomes clear that the meaning of "fit" and "talent" is malleable -- heavily dependent on the state of an organization.
How far along is this team in their roster construction? Hard rebuild? Soft rebuild? A recent championship unit that lucked into a lottery pick due to unforeseen circumstances? Does upside even matter when there's already an NBA Finals appearance in the cards?
As we've seen time and time again, gunning for talent when the fit is questionable can compromise a player's ability, stifle their growth on the court, and even lead to a regression in skill with the sustained blows to their confidence.
"Even talented players need to be put into situations where they have the opportunity to develop and succeed," Babcock said. "It won't just happen naturally because a player is talented. Fit always matters."
What "fit" entails differs from ball club to ball club. And more often than not, drafting the "best player available" means different things depending on a team's needs.
When illustrating the differences between these outlooks, draft fanatics on both sides tend to talk in extremes. Babcock brings up the "we are going to take a point guard, no matter what" parody that lends to the fit-first stereotypes. As Babcock pointed out, "Someone who would take such a simplistic approach should probably not be running an NBA team."
With that said, there are a multitude of lesser-known factors that impact how patient or risky a front office is in their drafting process.
"Every year, there always seem to be a few players who slip in the draft further than expected, which usually is a result of teams gathering negative intel about the players or learning about medical information that raises red-flags," Babcock explained. "In regards to negative intel, it usually boils down to a few things: How highly does a team value a player's basketball talent? Also, how much job security does the general manager have? Can they afford to take a high-risk, high-reward prospect?"
Considering the rush to be the first keen eye to spot the next big steal, it's worth highlighting the floating variables outside of the draft itself that go on to impact the order.
The best players remaining on the board are not exempt from the time and investment required to nurture their potential. The luxury of going out on a limb on a "high-risk, high-reward" project requires a level of trust and accountability that isn't enjoyed by every front office around the NBA.
There are several gears in motion that hold power over how teams wield their picks — more power than the "fit" vs. "talent" binary allows for.
In spite of the complicated and unglamorous components to this annual dance, one thing is for sure: Talent determines fit, and fit doesn't exclude talent.