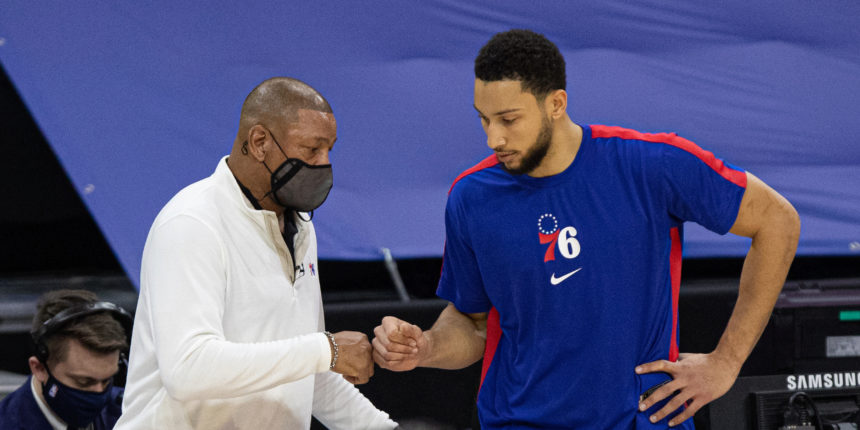 Offseason talks expected between Ben Simmons, Philadelphia 76ers on future
Conversations about Ben Simmons' future with the Philadelphia 76ers have started, reports ESPN's Adrian Wojnarowski.
A meeting between agent Rich Paul, president of basketball operations Daryl Morey and general manager Elton Brand at the pre-draft combine was aimed at 'evaluating the next steps' in Simmons' Phildelphia stay. Notably, the 76ers are committed to keeping the point guard as a 'central piece of their franchise' moving forward, Wojnarowski adds.
Simmons averaged 14.3 points, 7.2 rebounds and 6.9 assists per game in 2020-21, but his shortcomings were glaring during the 76ers' second round exit at the hands of the Atlanta Hawks. The 24-year-old's trade value is 'still significant' and Simmons will earn $147 million over the remaining four years of his contract.
While the Australian was once viewed as an undeniable cornerstone, the plateau in improvement has lowered Philadelphia's huge ceiling and championship window. Over four NBA campaigns, Simmons has shot just 5-for-34 on three-point attempts and hasn't improved from the free throw line – even seeing that latter number plummet during this postseason.
However, the 76ers rightfully appear in no rush to move on from the former No. 1 overall pick, so Simmons' offseason workouts will likely make more headlines before next season begins.