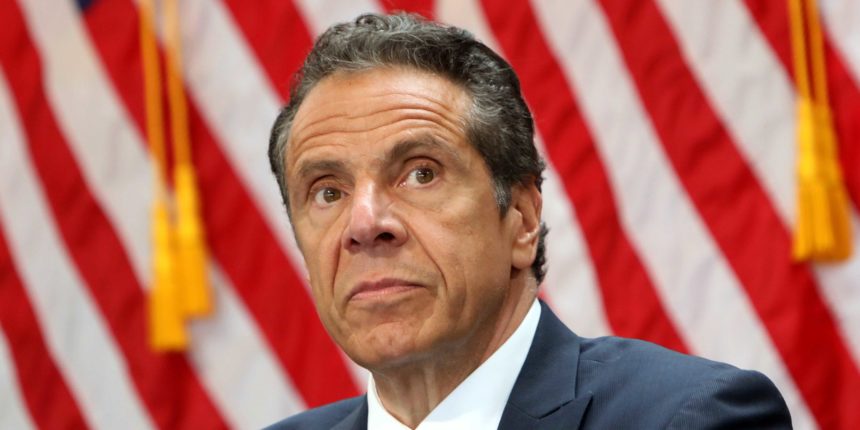 Is New York's sports gambling law doomed to fail?
Legalized sports gambling is coming to New York sometime this year. Whether it will work and exactly when it will be up and operating remain open questions. That means New Yorkers will have to drive to New Jersey if they want to wager on the Brooklyn Nets to win the NBA championship.
Assemblyman J. Gary Pretlow, a Democrat who works with state governor Andrew Cuomo, has some serious doubts and concerns about the law. He wonders whether New Yorkers will even want to use the new system whenever it is up and running.
"New Hampshire did not make a single dollar on Super Bowl Sunday, and Governor Cuomo is using New Hampshire as his model," said Pretlow, whose own proposed legislation calling for a responsible gambling law (which included a "kill switch" for problem gamblers) did not get enacted during the prolonged budget process in the State Capitol of Albany.
As a result, the exact dates and rules for New York's new law are complicated and fluid.
There will be at least two operators that will be issued licenses through an auction process, but what that process will look like remains vague. There will be at least four "skins" – lingo for smartphone gambling apps on which New Yorkers can wager -- by the time the system becomes operative.
Exactly how many skins? Nobody knows. The proper acronym is TBD (to be determined).
The Nets are currently the favorite to win the title, listed Wednesday at +250 (wager $100 to win $250). The Los Angeles Lakers are +350, and the New York Knicks are 250-1. Julius Randle of the Knicks is the favorite to win the Most Improved Player award at -200. Michael Porter Jr. of Denver, who was 150-1 Sunday when this site highlighted his recent surge, dropped from 100-1 to 20-1 on Wednesday following the news that teammate Jamal Murray is out for the season with a torn ACL.
New York politics are complicated, and Cuomo is fighting for his political life after several former female staffers accused him of inappropriate comments and sexual advances. But he retains enormous power, and as a practical matter, he gets whatever he wants in the state budget process. That budget was passed on April 7 – seven days late.
The gambling law negotiations included a number of compromises and verbal agreements, but the 3,000-page state budget document includes pages and pages and pages of vague language. The process now goes to the state lottery commission, which falls under the auspices of the state gaming commission (which is run by Pretlow but has several members appointed by Cuomo who answer to gaming commission executive director Rob Williams, a Cuomo ally who earned $166,393 in 2019, according to a state website).
The commission has up to 180 days to set rules for a public auction of operating licenses, and Cuomo's press office has said the state will earn $50 million from the auction process.
But if it is an auction, how could anybody know the price?
It is all very complicated, and as a practical matter, we will continue to see New Yorkers wager tremendous amounts of money across state lines in New Jersey. Officials at various U.S. sportsbooks say the amount of money being wagered daily in New Jersey is astonishing. (New Jersey and Michigan allow online sports gambling and online casino gambling). Sports gambling stocks have been rallying since the pandemic began, and is an enormous growth industry in America.
New York remains in a state of semi-lockdown, with bars and restaurants continuing to close at 11 p.m. under an executive order issued by Cuomo early in the pandemic.
So New Yorkers have been watching a lot of basketball.
New York has an acute information void caused by a 13-month suspension of traditional news meetings at mainstream media entities whose employees have been working remotely for more than a year. Pretlow complained that when it comes to media coverage of this story, roughly 60% of what he reads in articles and sees on television includes blatant inaccuracies. He tried to explain this legalized gambling story to all of the major New York newspapers, but he was met with disinterest, which is astonishing given the growth of the legalized sports gambling industry in U.S. states where it has been legalized.
The District of Columbia and 20 states now have various sports gambling laws.
New Jersey's law allows gamblers to wager on just about anything with the exception of New Jersey's college teams (such as Rutgers and Seton Hall). It is also illegal in West Virginia, which basically copied and pasted New Jersey's law and enacted it.
Since the Professional and Amateur Sports Protection Act (PASPA) was overturned by the U.S. Supreme Court on May 14, 2018, New Jersey has processed $13,548,845,123 in wagers, just shy of Nevada's $13,881,507,631. Gambling has been legal inside several of New York's upstate Native American casinos, and Pretlow cast the first legal bet in New York. But when he went to check the ticket (a $20 wager on the Seattle Seahawks), it was unreadable because someone had forgotten to change the ink cartridge at the casino's ticket printing machine.
Legal gambling in New York "is not going to start for a while," Pretlow said, adding that Cuomo wanted to allow only one licensed operator, but yielded during budget negotiations.
"The state, being the bookie, actually can lose money," Pretlow added. "There is no enthusiasm for this new law from the betting public, and everybody I have spoken to in the gambling industry said this just won't work."
The legislation includes language calling for a "minimum" of two licenses, which in actuality could become as many as 10 or 20 licenses depending upon how the process evolves. Gambling apps (a.k.a. skins) were going to be limited to four. But after reviewing the legal documents during a three-and-a-half-hour interview at Pretlow's office in Mount Vernon, N.Y., it was discovered that the language could allow many more.
The gaming commission has until July 1 to set the auction rules and alert all of the sportsbooks about what the exact rules will be, and the sportsbooks will then have 30 days to apply for a license. After that, the commission has up to 150 days to accept bids.
The political appointees on the gaming and lottery commissions can speed up the process if they choose, so all dates remain fluid. But given that many industries in New York are not operating at optimal efficiency because of the number of people working remotely, having a wagering system that is up and running efficiently will likely take several months.
Pretlow said the goal was to have the system running by the beginning of the NFL season. But because of the peculiarities of New York politics, he does not expect that to happen. Sometime around Thanksgiving is more likely, he told BasketballNews.com.
And if it fails, it might be fixed next year when the legislature reconvenes in January.
"I hate to wish against myself, but I just don't see this working. But we do have a built-in fail-safe that if this is not successful under the governor's proposal, we can revert back to the legislative proposal, which is all-inclusive," Pretlow said.
In the meantime, New Yorkers who choose to gamble will continue to place their bets across the Hudson River in New Jersey for the forseeable future. And the tax dollars from those wagers will go to the State Capitol instead of Albany.
Clearly, this story will evolve over the remainder of the NBA season and beyond.