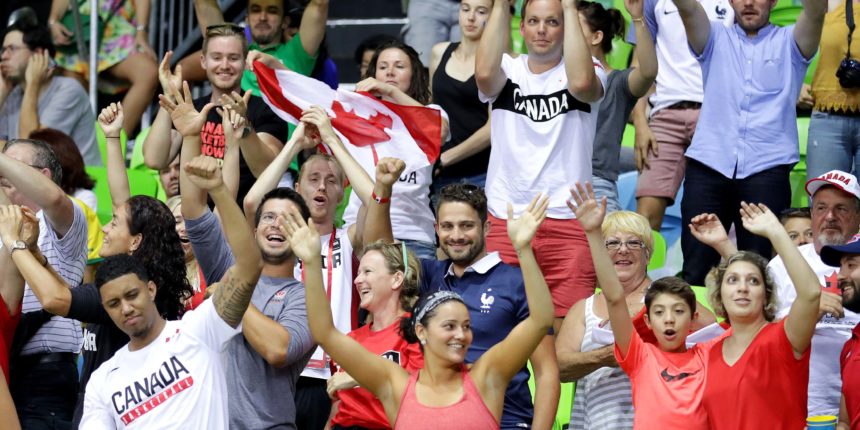 FIBA working with Canadian officials on Olympic qualifier bubble
An Olympic qualifying tournament in Victoria, Canada will be played under "bubble" rules if negotiations with the Canadian government are successful.
That news came Wednesday from FIBA headquarters in Geneva, Switzerland, as planning for this summer's international basketball tournaments continued.
"There is not (and cannot be) a 14-day quarantine period for participating teams in the Victoria FIBA Olympic Qualifying Tournament," FIBA spokesperson Jacinda Michaux said. "The Local Organizing Committee is working on waiving mandatory quarantine based on the 'bubble' concept."
Discussions are in progress with local and national authorities. Circumstances are different for media representatives, who are staying outside the "bubble."
This will be welcome news for the Greek national federation, which was trying to figure out if Giannis Antetokounmpo was going to be able to join his national team after the Milwaukee Bucks conclude their season. The NBA Finals could be played simultaneously.
The qualifying tournament in Victoria runs from June 29 through July 4, and only one berth is available. Greece, Canada and China are competing in Group A; China, Uruguay and the Czech Republic are competing in Group B.
Qualifying tournaments are also planned to be played in Lithuania, Serbia and Croatia. Preparations for the tournament in Canada have been hampered by the Canadian government's current 14-day quarantine rule for travelers arriving from outside of Canada.
The Olympics field already includes Team USA, Spain, Argentina, France, Australia, Iran, Nigeria and Japan.
The teams competing in Croatia are Germany, Russia, Mexico, Tunisia, Croatia and Brazil. In Lithuania, it is Poland, Slovenia, Angola, Venezuela, Lithuania and South Korea. In Belgrade, it is Puerto Rico, Italy, Senegal, Serbia, Philippines and the Dominican Republic.