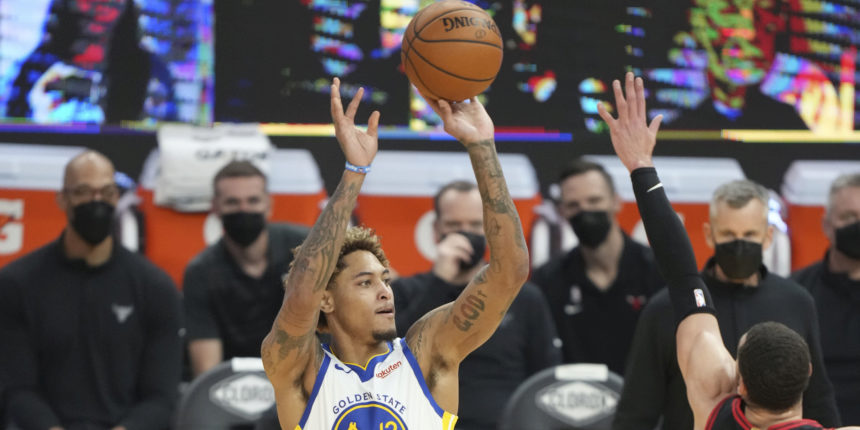 Nets explored Dinwiddie for Oubre trade, Golden State declined
Among the options the Nets explored at the deadline, I'm told, was sending Dinwiddie to Golden State for Kelly Oubre. Golden State rejected those overtures because it is still desperate to make the playoffs. While numerous Oubre trade scenarios came up, Golden State was not going to trade him for someone who couldn't help the team in the short term.
"I think a lot of people thought he might be available, but we value him, too, as evidenced by not trading him," Bob Myers, Golden State's president of basketball operations, said of Oubre on Friday.
Source: Marc Stein of The New York Times
ANALYSIS: With Dinwiddie set to decline his player option this coming offseason in hopes of securing a larger deal with a different team, Brooklyn was trying hard to move the 27-year-old guard before the deadline last week. Essentially, the Nets will presumably lose Dinwiddie in the summer and get nothing in return, which is what upper management was trying to avoid. Trading an injured player is much easier said than done though, and ultimately Brooklyn couldn't find a trade partner for the guard out of Colorado.
As Marc Stein stated, it wouldn't make sense for Golden State to trade for Dinwiddie when they are still chasing a playoff spot this season. And in the short term, Oubre obviously provides much more value to the team on the fact that he is available to play and not injured. Although it was reported that Golden State would be active during the trade deadline, the Warriors were rather quite on deadline day as they gear up for the playoff race out West