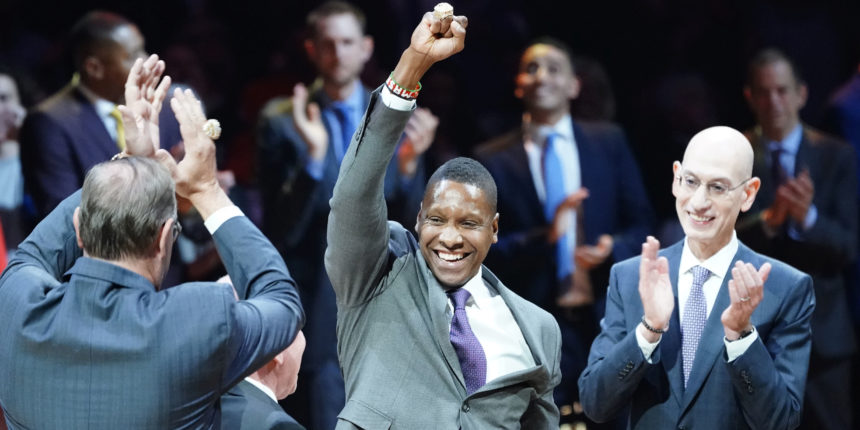 Could president of basketball operations Masai Ujiri leave Toronto?
There were strong rumbles last summer that Masai Ujiri, General Manager Bobby Webster and Coach Nick Nurse were all poised to receive new five-year deals from the Raptors. Nurse and Webster have since signed long-term contracts, but Ujiri has repeatedly deflected questions about his future.
It is widely presumed in league circles that only an overwhelming offer in a highly desirable market could lure him away from the influence and affection he has amassed in Toronto. Yet these many months without a deal and Webster's rising profile as a natural successor have raised the question: How much longer will Ujiri be running the Raptors?
Source: Marc Stein of The New York Times
ANALYSIS: Masai Ujiri has been with the Raptors since the 2013 season, and has had an everlasting impact on not only the Raptors organization, but the entire country of Canada. Ujiri delivered the first and only championship to Toronto in 2019, following a highly criticized move to trade DeMar DeRozan for Kawhi Leonard. Ujiri's contract was extended in 2016 and he was then promoted to president, but he is now in the final year of that contract extension and questions surrounding his future with the team have been brought up and deflected. It seems unlikely that Ujiri would leave Toronto, but the fact that he hasn't agreed to an extension yet with the team has people starting to speculate.