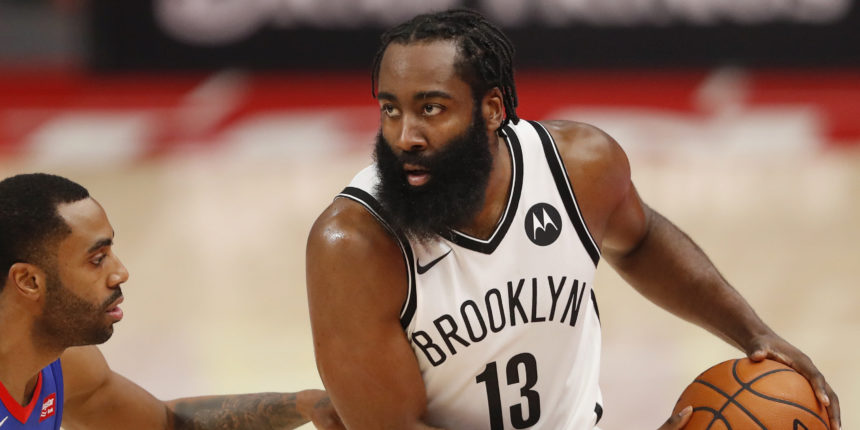 Sportsbooks believe all NBA award races except MVP essentially decided
Another weekend is almost upon us, and with it will come a bunch of games that will help decide all of the postseason awards, right?
Well, the major U.S. sportsbooks are not seeing it that way.
Only the Most Valuable Player race is up for grabs, really. Jordan Clarkson is currently the heavy favorite for Sixth Man of the Year, and the same goes for LaMelo Ball as Rookie of the Year. Ruby Gobert is the favorite for Defensive Player of the Year, and Jerami Grant is in the pole position for Most Improved Player.
All are carrying "minus" lines, meaning you have to bet more than $1 to win $1 – or any multiple of that number.
Clarkson is -400 for Most Improved Player, a testament to his off-the-bench prowess for the league-leading Utah Jazz. Eric Gordon of the Houston Rockets is 8-1 (despite starting 11 of 24 games), Chris Boucher of the Toronto Raptors is 12-1 and Terrence Ross of the Orlando Magic is 20-1. Everyone else has odds of 33-1 or higher at DraftKings Sportsbook.
For Rookie of the Year, Ball is at -500, meaning you would have to wager $500 to win $100. Behind him is Tyrese Halliburton of the Sacramento Kings at +600 and Anthony Edwards of Minnesota at +1000 (10-1).
Gobert is -200 for Defensive Player of the Year, which is surprising given the mainstream media's fixation on Ben Simmons making a public push for the award. Simmons is currently listed at +600, third behind Indiana's Myles Turner and Gobert.
As for Most Improved Player, what Grant is doing for the Detroit Pistons is catching the eyes of the books, even more than Christian Wood's first several weeks of the season when he was the favorite. Houston's Wood is now 6-1, Jaylen Brown of the Celtics is 10-1, Julius Randle of the Knicks is 12-1 and Zach LaVine of the Chicago Bulls is +2500.
For Most Valuable Player, LeBron James of the Los Angeles Lakers is the favorite at +175, followed by Joel Embiid at +300 and Nikola Jokic of the Nuggets at +500, which means the books see it as a three-man race. Someone should tell that to James Harden of the Brooklyn Nets, who has been dominant since arriving via trade yet is 40-1.