Under normal circumstances, preseason basketball offers little to valuably dissect. But we're still in 2020. Training camp went by in a snap, and so did the eight days of preseason matchups. Coaches actually played their projected starters often, with many teams using something resembling a game-day rotation until the fourth quarter.
Lineup choices, player performances and off-court news took on a greater weight than in past years. With just 2-4 games to tune up, what we saw in preseason could foreshadow some themes of opening week.
To break down the best of the worst, we return the NBA Sour Rankings. Contrary to a typical Power Rankings, this listicle celebrates all that is going wrong for your favorite team. We've ranked the NBA teams from least sour to most sour.
The central question is ultimately this: How good should you feel about the direction of the franchise?
Do not expect this to be a simple inverse Power Rankings. The Sour Rankings shine a spotlight on indefensible decisions, Hollywood headlines and heart-stopping bad luck. A losing team with exciting young players, for example, will earn credit, while a title contender riddled with drama will fall.
This week's installment of the Sour Rankings sums up the shortened preseason slate, with some changes in the hierarchy based on news and notes. Enjoy!
Tier 1: Sweet Success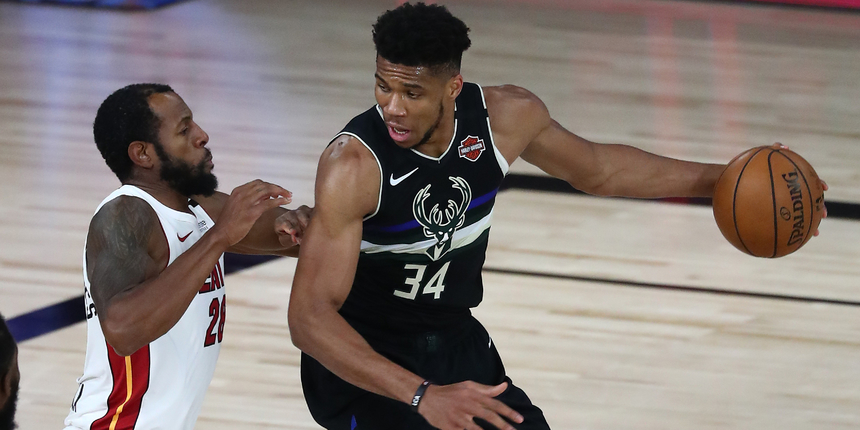 30. Milwaukee Bucks (Last week: 29)
Giannis Antetokounmpo signed the supermax. Merry Christmas, Milwaukee.
29. Los Angeles Lakers (Last week: 30)
Even with a rock-star offseason and a season outlook brighter than the Hollywood stars, the Lakers still managed to find new ways to hype themselves up. Talen Horton-Tucker has been all the rage this preseason as the breakout name over the past week.
The 2019 second round pick averaged 20.5 points, 6.5 rebounds and 2.2 steals across his four preseason contests. THT was always considered an upside play due to his ridiculous length (7-foot-1 wingspan at 6-foot-4) and defensive versatility. So add in the small-sample 54 percent clip from downtown, and he suddenly becomes a lot more interesting.
28. Denver Nuggets (Last week: 25)
Again, trying not to put too much stock in a 2-1 preseason slate -- but the Nuggets are so, so fun.
Michael Porter Jr. is a roller coaster, but he looks ready to start -- same with Bol Bol. Paul Millsap is handling the ball too much, but he was suprisingly efficient in his action. Isaiah Hartenstein and Zeke Nnaji might actually work as backup options to Nikola Jokic. P.J. Dozier is still supremely undervalued, and now has a real role with Denver.
I'm buying the Nuggets as a legit contender for No. 1 seed in the West, and it's time you do, too.
27. Brooklyn Nets (Last week: 26)
However you'd like to interpret Kyrie Irving's pregame rituals, he and Kevin Durant detonated on the Boston Celtics on Friday. That's the first step for the Nets, who will face the same Eastern Conference foe in a Christmas Day showdown just a week later.
Interestingly, Brooklyn went with Irving-Spencer Dinwiddie-Joe Harris-Durrant-DeAndre Jordan against Boston, with Caris LeVert off the bench. Dinwiddie and Irving are two guards who can make plays for others, but both need the ball in their hands. Should this be the opening night lineup against Golden State, ball movement will be a point to watch.
26. Miami Heat (Last week: 27)
Preseason was barely notable for the Heat, who did not play Jimmy Butler and instead tinkered with reserve options. Max Strus earned a two-way deal after lighting up the three-point arc in two games. Have we heard this story before in Miami?
First-round rookie Precious Achiuwa notched a double-double with 13 points and 15 rebounds in his second game. He may not play much to open the season, but Achiuwa showed flashes of an impact player around the basket.
25. Philadelphia 76ers (Last week: 28)
Whenever one team is the focus of a massive trade discussion, it always brings a bit of trepidation. Philly has been engulfed in the James Harden rumors, with some reports saying Ben Simmons is on the table while new president Daryl Morey is explicity rebutting the news. Confusion is not fun.
From the preseason, it appears Philly is rolling with Simmons, Seth Curry, Danny Green, Tobias Harris and Joel Embiid as the starting lineup, which in contrast will be very fun. Rookie Tyrese Maxey scored 11 points in 16 minutes on Friday, and could feasibly be a high-usage bench piece right away.
24. Toronto Raptors (Last week: 19)
To absolutely no one's surprise, Toronto snagged another potential draft steal in Malachi Flynn. The No. 29 pick averaged 10.3 points and four assists in just 17 minutes per game. Flynn showed NBA poise and shot a scorching 41 percent from deep. Add Flynn to a fantastic backcourt rotation.
Kyle Lowry and Fred VanVleet each put up a 23-plus-point preaseason outing. Pascal Siakam shot 53 percent from deep, which is in no way sustainable, but still great. Toronto (Tampa?) earns a move to the sweet tier; don't count out the Raptors in the fight for the East's second seed.
23. Memphis Grizzlies (Last Week: 22)*
Ja Morant is doing that thing -- where sophomore point guards explode after a rookie season; Morant's rookie year was already pretty great, which is a scary sign for the rest of the league. He averaged 17.5 points and 9.8 assists in a 3-1 preseason run.
On the Draft Twitter front, rookie Desmond Bane and third-year guard De'Anthony Melton are also making online scouts look really good. Bane in particular is off to a nice start, canning over 37 percent of his threes. He has a real chance at being the team's leading scorer off the bench.
22. Atlanta Hawks (Last week: 23)
De'Andre Hunter rolled through the preseason and was the brightest spot for Atlanta. He took on some lead ball-handling duties and was incredibly efficient as a scorer from all three levels. Fellow sophomore Cam Reddish also looked good in three games, making 38.5 percent of his threes while corralling 1.7 steals per game.
Hunter and Reddish might ultimately carry the keys to an Atlanta postseason berth. Trae Young will hit shots, and the rest of the roster is much-improved. But Hunter and Reddish will continue to receive starter/high-usage roles as young talents, and they have to turn those roles into two-way production.
21. Phoenix Suns (Last week: 24)
Chris Paul missed the last contest due to ankle soreness, but it appears that the Suns are just playing it safe with their prized new point guard. Jevon Carter took most of the minutes in Paul's stead. He scored 8 points, 2 points, 15 points and 12 points in each contest and was radically up-and-down offensively. So for now, let's hope CP3 is healthy.
Jae Crowder is a seamless addition to the starting lineup and should be a nice upgrade over Dario Saric. An Opening Night roster of Paul, Devin Booker, Mikal Bridges, Crowder and DeAndre Ayton just...clicks.
Tier 2: We're Fine Over Here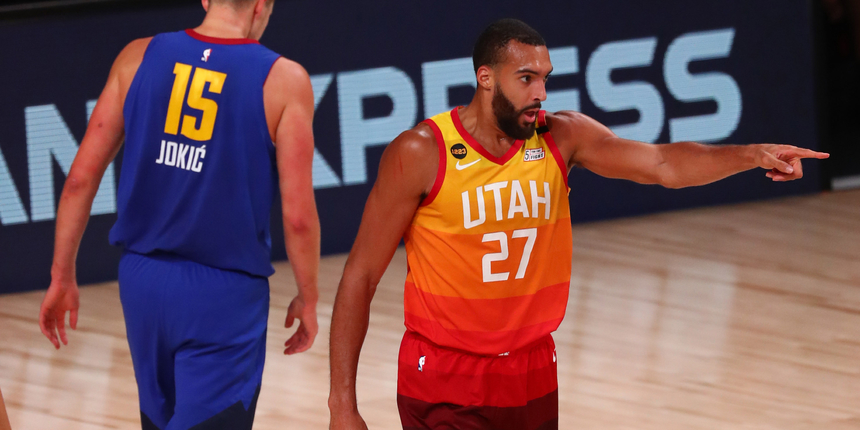 20. Dallas Mavericks (Last week: 20)
Josh Green averaged 18 minutes per game in Dallas' preseason. The rookie wing was all over the place, as most rookies are, but that number alone seems promising for his place in the rotation. The Mavs have a scraggly rotation of wing players, and Green could really boost the depth in the regular season.
Another notable wing is Josh Richardson, who has balled out since coming over from Philly in the trade for Seth Curry. Richardson averaged 15 points across the three contests with one total turnover. Luka Doncic obviously runs the show, and it is critical for guys like Richardson to be safe and efficient off the ball.
19. New Orleans Pelicans (Last week: 18)
This week, we will ride the Zion Williamson train. The young forward averaged 28.5 points in his two preseason games. But more importantly, management trusted Williamson enough to give him 33.5 minutes per game in those two meaningless contests. That should bode well for Williamson's health and conditioning ahead of the NBA season.
Zion did not make a three-pointer and looked out of sorts on the defensive end. But he still does not have a full calendar of NBA action under his belt, and should figure out the little things in the context of a season. For now, he's on track to be a star.
18. Utah Jazz (Last week: 12)
We (including myself) forget how good the Jazz can be with a healthy Bojan Bogdanovic. The score-first wing missed the entire Bubble, but averaged 20.2 points per game in the 2019-20 regular season. He lit up the floor in his 22 minutes per game this preseason, and should be the go-to outlet for Donovan Mitchell and Mike Conley.
Utah went 3-0 in the warm-up slate and looks ready for the regular season. Rudy Gobert is a Jazz player long-term after agreeing to a massive five-year, $205 million extension -- also signifying a resolved conflict between him and Mitchell. Things are looking up in Utah.
17. Oklahoma City Thunder (Last week: 14)
Theo Maledon looks remarklably comfortable as an NBA floor general. The rookie first-round pick averaged 15.5 points in his two contests and played smoothly in all three levels on offense. Al Horford also looked great in his preseason action, playing with the combination of physicality and touch that he displayed back in Boston. This is good for OKC; Horford could be a tasty trade deadline target if he can put the Philly tenure behind him.
The rest is predictably unpredictable for the young Thunder, which is fine. Aleksej Pokusevski almost had twice as many turnovers as assists, shot 35 percent from three, and averaged 11 points and 9.3 boards. Prepare for a wild ride.
16. Minnesota Timberwolves (Last week: 17)
Anthony Edwards has not popped as the No. 1 overall pick. He made just 29 percent of his 12.7 shots per game, averaging 11.3 points over three matchups. People expected this with Edwards, a notably inconsistent offensive player -- but still not a great look when other rookies have had an easier transition so far.
We saw Jake Layman and Josh Okogie trot out as the starting forward duo next to Karl-Anthony Towns, and Rondae Hollis-Jefferson was waived by the team this past weekend. Can Okogie hold his own against stronger power forward? That'll be another storyline to watch for Minnesota when the season tips off.
15. Los Angeles Clippers (Last week: 11)
Though the Clippers lost all of their preseason games, they were one of a handful of NBA teams that really stayed away from giving their stars meaningful minutes. Only two players total averaged more than 20 minutes per contest: Terance Mann and Nicholas Batum.
LAC is playing this right, after injuries pelted the roster last season. Better to play it safe with a veteran-heavy team when this is a squad locked into the 2021 postseason. There are also the mysterious allegations surrounding the 2019 recruitment of Kawhi Leonard. But those don't seem to carry enough weight right now.
14. Portland Trail Blazers (Last week: 15)
If you want to overanalyze any single stat from the 2020 NBA preseason, my pick would be Derrick Jones Jr. and his 44 percent rate from beyond the arc. Jones went 4-for-9 from three, which is about as intriguing as it gets for a super small sample size.
The Blazers finished 1-3, including three losses of 15 points or greater. Preseason records clearly don't mean much, but it is another reminder that it takes time for offseason additions to mesh with a team that traditionally undergoes little roster turnover. Portland may warrant an extended warm-up period.
13. Golden State Warriors (Last week: 16)
Stephen Curry grew by leaps and bounds across his three tune-up games, and by Thursday's win over Sacramento, he was putting up 29 points on his usual Hall-of-Fame shooting splits. Curry is by far the biggest positive for the Warriors. Kelly Oubre Jr. was solid, as was Andrew Wiggins, but neither looked quite like the second banana one (maybe both?) will have to be.
Add on that Draymond Green will likely miss Tuesday's opener against Brooklyn, and December could be a bumpy start in the Bay Area. We also still have seen no sign of James Wiseman due to COVID-19 contact tracing protocols.
12. Cleveland Cavaliers (Last week: 10)
The Cavs! Isaac Okoro looks like a real perimeter shot-maker and a gem as the fifth overall pick. Dante Exum is making threes, as well as Damyean Dotson and...Andre Drummond?
Sure, Darius Garland and Collin Sexton are currently ice-cold as the backcourt of the future. But those two should positively regress on the offensive end. Let's tap the breaks before calling Cleveland a "fun" young team, but if they're on League Pass, it might be time to tune in.
11. Washington Wizards (Last week: 13)
Russell Westbrook and Bradley Beal shared the court in Saturday's loss to the Detroit Pistons. The pair was...alright...in limited playing time. Westbrook scored eight points in 17 minutes, while Beal posted 15 in 26 minutes. With Westbrook making his Wizards debut, this tandem is going to take a while to jell.
In the meantime, focus on the development of No. 9 pick Deni Avdija, who has demonstrated flashes of improved shot-making and rebounding to go with his two-way impact. Avdija likely won't be a Rookie of the Year candidate, but he could sneak onto the All-Rookie First Team despite the Wizards being a lesser-hyped squad.
Tier 3: The Sour Patch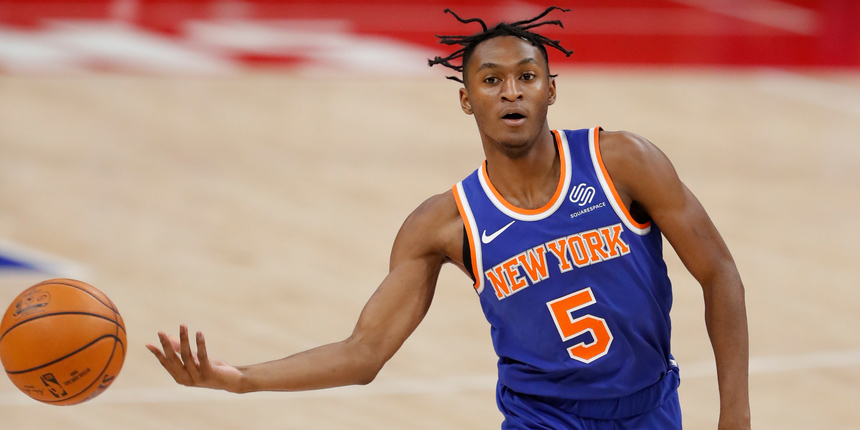 10. Boston Celtics (last week: 21)
Don't consider this a premature panic button on the C's, but injuries have dealt a serious blow to the team's early-season promise. Kemba Walker could be out until January, and Tristan Thompson might not make the opener versus Milwaukee. In two games, we saw head coach Brad Stevens trot out Marcus Smart and Javonte Green as the starting backcourt. That's a bad sign.
With Walker and Romeo Langford battling injuries, the guard depth suddenly looks quite sketchy. Teague and Smart could start and leave the bench an offensive wasteland. But as it stands, Smart and Green put a whole lot of pressure on Jayson Tatum and Jaylen Brown to consistently hit their three-pointers. First-round picks Aaron Nesmith and Payton Pritchard are nowhere near starting-caliber players right now. The situation is puzzling at best in Boston.
9. Chicago Bulls (last week: 6)
Chicago went 3-1 in the postseason and those wins came against the funhouse OKC Thunder and derailing Houston Rockets. While the per-game averages look promising, there's little truly inspiring growth. Coby White's efficient 16.5 points per game includes a 27-point outing and a 4-point outing versus the Thunder, for example.
One consistent bright spot was No. 4 overall pick Patrick Williams. The hybrid forward put up three double-digit scoring efforts and demonstrated nice touch from the mid-range and behind the arc. He can continue to grow comfortable in a similar high-usage bench role to open the regular season.
8. Orlando Magic (last week: 9)
Cole Anthony, the fifteenth overall selection in the NBA Draft, noticeably improved over the course of the preseason, culminating in a 19-point, four-assist effort against the Charlotte Hornets. He's a serious work-in-progress on defense, but Anthony already is impacting the offensive end for Orlando.
Unfortunately, the story remains the same -- this is last year's Magic, plus an intriguing rookie. The starting lineup appears to be Markelle Fultz, Evan Fournier, Dwayne Bacon, Aaron Gordon and Nikola Vucevic. Vucevic might be the best shooter on the floor in this case.
7. Sacramento Kings (last week: 7)
De'Aaron Fox's 37 percent three-point clip as a sophomore looks more like a fluke with each passing game. The point guard made 14.8 percent of his looks in the preseason after shooting 29 percent from long range last year. It's incredibly limiting for such a unique playmaking athlete, and it's becoming a legitimate concern regarding the Kings' future ceiling.
Tyrese Haliburton showed everyone what they already knew: that he is a leading candidate for Steal of the Draft. But outside of Haliburton, there wasn't much to get excited about with the Kings' preseason.
6. San Antonio Spurs (Last week: 8)
Noticing a theme? Most remaining teams have a top pick who shined in the preseason, thus overshadowing a lot of the other issues at hand. For San Antontio, that guy is Devin Vassell, who led the team in preseason minutes while knocking down half of his threes. Whatever happened to that pre-draft workout video, anyway?
But the larger problem is that the Spurs went 0-3. Yes, it's preseason, but San Antonio didn't exactly empty the bench. Gregg Popovich only played 14 guys, and the projected starters all averaged around 25 minutes per game. LaMarcus Aldridge just does not look good; in fact, the whole froncourt is teetering on a complete mess. Red flags abound outside of Devin Vassell.
5. Indiana Pacers (Last week: 3)
Somebody, PLEASE get Justin Holiday to a true championship contender. The most undervalued Holiday brother is the dream bargain acquisition for a playoff team, and he's stuck pounding away for the low-seed-locked Pacers.
Indiana also went 0-3 in preliminary competition, and while I'm less concerned about their short-term future, there simply is nothing to hype up. Everybody played as expected, aside from Victor Oladipo, who is still searching for the offensive magic from two years ago.
4. Detroit Pistons (Last week: 2)
Time to buckle up for a long season of small positives.
Detroit knows that the Killian Hayes Era will encounter growing pains, and it started with the preseason, where Hayes struggled to do much of anything on offense. Rookie point guards coming over from smaller European programs typically take time to adjust, so the struggles are reasonable.
The larger issue is that Detroit did not use the preseason for its purpose: to test out young players. Throughout the offseason, Detroit focused on acquiring cast-offs, rookies and young talent. Then the team proceeded to hand out court time to its vets on a silver platter. Of the nine players to average more than 15 minutes per game, just three are prospects: Hayes, Sekou Doumbouya, and generously, Josh Jackson. That's just not how you take advantage of the preseason as a young team.
3. New York Knicks (Last week: 4)
Immanuel Quickley is singlehandedly holding back a Hoover Dam-sized avalanche of terror from the Knicks' fan base. The 25th overall pick has been nothing short of awesome in his first games as a Knick, and that's even with him shooting at a below-average rate from deep.
But Thibs is gonna Thibs. He has already thrown around different lineup combinations, and finally had the guts to start the right rookie (Quickley) in the final game. Julius Randle is still spinning into double-teams. Obi Toppin has underwhelmed, and Mitchell Robinson is the same foul-prone center he was last year. Quickley will carry Manhattan on the shoulders of his 6-foot-10 wingspan and 190-pound frame.
2. Charlotte Hornets (Last week: 5)
LaMelo Ball is exactly where we thought he'd be -- an instant highlight-reel passer, terrible decision-maker on both ends and wildly erratic shooter. That's what Charlotte signed up for, and for now, that's okay.
The problem is Gordon Hayward again. Hayward fractured a finger this past week, and while he still hopes to play in the season opener, the injury bug is already on the hunt.
1. Houston Rockets (Last week: 1)
As the James Harden storm intensifies, I implore Houston fans to tune in simply to watch Bruno Caboclo finally thrive as a rotation player in the NBA. The 25-year-old has had a long road since being selected 20th in the 2014 NBA Draft. He was hyped up as the next Giannis-type steal, and obviously never got there, but is now a three-level scorer with the size and strength to fit in the league.
Watch Caboclo as the Rockets try to navigate a James Harden trade, because it is going to happen. When Harden is tuning out and John Wall is tossing up bricks, watch Christian Wood clean the class and Bruno Caboclo get bench buckets.