In case you missed it, there was a trade in the last week.
The James Harden blockbuster rocked the NBA world, which sorely needed something to get excited about. As games continue to get postponed due to positive cases of COVID-19, Wednesday's four-team trade gave fans and writers a mouthful of storylines to digest.
We're back with this week's Sour Rankings, and I've included important perspectives from the Harden deal for each of the four teams involved. I've also noted some prominent returns from injury and some underrated rookie performances.
If you're new to the Sour Rankings, here's a refresher. Contrary to typical Power Rankings, this listicle celebrates all that is going wrong for your favorite team. We've ranked the NBA teams from least sour to most sour. Three tiers organize the league: Sweet Success (be happy!), We're Fine Over Here (self-explanatory!) and the Sour Patch (be sad and angry!).
The central question is ultimately this: How good should you feel about the direction of each franchise? Some teams value wins this season, while others are looking down the road at long-term pieces.
Do not expect this to be a simple worst-to-best Power Rankings. The Sour Rankings shine a spotlight on indefensible decisions, Hollywood headlines and heart-stopping bad luck. A losing team with exciting young players, for example, will earn credit, while a title contender riddled with problems will fall.
Tier 1: Sweet Success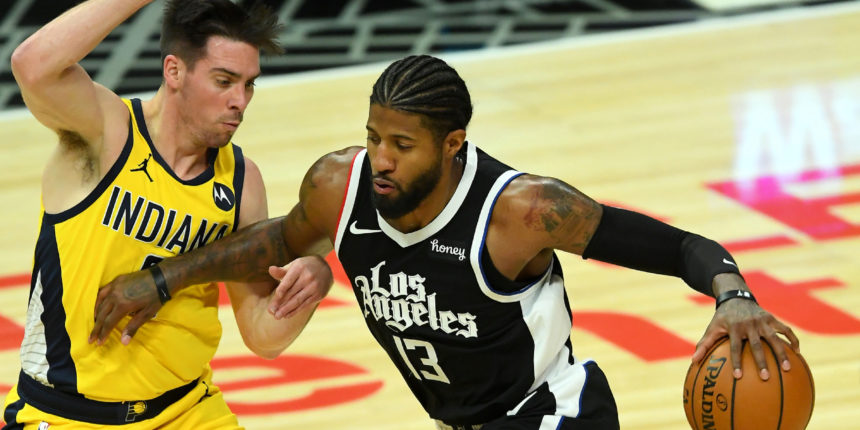 30. Brooklyn Nets (9-6)
The entire NBA community has broken down the James Harden fit in Brooklyn from all levels. Bottom line: Brooklyn acquired one of the best offensive players in NBA history in his prime for a solid starting center, a solid starting wing, two reserves and picks. The risk-reward aspect of the deal is extremely underrated from a Nets perspective.
Just look at what really happened in the infamous Kevin Garnett-Paul Pierce deal from 2013. After the fallout from their respective careers, Brooklyn was assumed to be in dismal shape. But the franchise only missed the playoffs in three seasons, and positioned itself to make a run at two All-NBA talents just six years later. The cost of dealing so many picks isn't all that high for a marketable place like Brooklyn, and that's just assuming the worst-case scenario from the new Big Three.
To acquire James Harden without serious long-term sacrifice is an incredible win.
(Last week: 20)
29. Los Angeles Lakers (11-4)
Hollywood hasn't exactly faced tough opponents, but the Lakers keep cruising. They added wins over the Rockets, Thunder and Pelicans before losing a close one to Golden State, and they have the best record in basketball. All that Laker fans should worry about is injury and fatigue, and thankfully, management is being smart.
LeBron James has played in all 15 games, but is averaging the fewest minutes per game in his NBA career (32.2). Anthony Davis has suited up for 13 of 15 and is playing just 32.3 minutes per contest -- the fewest since his rookie season. Essentially, the Lakers have coasted to an 11-4 record, which is pretty intimidating for the rest of the NBA.
(Last week: 30)
28. Milwaukee Bucks (9-5)
We need more of Bucks vs. Nets. After Monday's 125-123 thriller, both sides demonstrated they are the clear top dogs of the Eastern Conference. And though Milwaukee lost, that doesn't damper the outlook for a team that had previously won four-straight.
Milwaukee has jumped back up near the top of the standings after cruising through Orlando, Detroit and Dallas before losing to the Nets. One player who has helped out is Bobby Portis. The former 2015 lottery pick is averaging a solid 11 points per game on efficient 55 percent shooting (43% 3PT) off the bench. He's not an impact defender, but Portis was brought in to fill the shoes left by Marvin Williams. So far, the floor-spacing big has done well.
(Last week: 28)
27. Los Angeles Clippers (10-4)
The Clippers stomped through their recent slate with victories over the Pelicans, Kings and Pacers. They're scorching as a team, posting a league-best 44 percent clip from beyond the arc. That's led by an otherworldly 51 percent rate from Paul George.
Let's not sleep on PG13, who is putting up numbers that look much more like his MVP-caliber 2018-19 season. George is averaging 24.8 points, 6.2 rebounds and a career-high 5.1 assists per game in addition to his heat from deep. With last season's shoulder injuries behind him, the elite two-way wing is back to business as usual.
(Last week: 23)
26. Philadelphia 76ers (9-5)
As Philly continues to recover from pandemic-induced absences, the squad balanced two wins against the Heat with losses to the Hawks and Grizzlies. In both of those defeats, the Sixers were missing a member of the Ben Simmons-Joel Embiid duo. It's tough to knock a team who has been devastated by the health-and-safety protocols.
One player who did feature in all four games was rookie Tyrese Maxey. The scoring combo guard has reached double figures in his last six contests dating back to Jan. 7 against Brooklyn. His long-range ability (7-of-26 from deep in that span) is a question mark, as is his playmaking consistency. But there's a lot to like in Maxey, who has not shied away from his increased role during the uncertainty.
(Last week: 29)
25. Boston Celtics (8-4)
A five-game win streak came to an end with an all-around dud on Sunday versus the Knicks. But the positives for Boston drastically outweigh one dismal game. To start, Kemba Walker is back, which instantly upgrades a streaky offense. Walker is a more consistent scorer and decision-maker than Jeff Teague and rookie Payton Pritchard.
With only two games this past week due to a number of postponements, Boston should feel comfortable with an 8-4 record and the return of an All-Star. Hopefully the full roster will be available for two marquee matchups this week with the Philadelphia 76ers.
(Last week: 25)
24. Phoenix Suns (7-5)
Sure, the Suns went 0-2 this week. But they also went a full week between matchups due to a bombardment of postponed games. On Jan. 11, Phoenix lost 128-107 to Washington, which is an inexcusable defeat. But then the Suns fell 108-104 to a Memphis team that just got Ja Morant back. I'm willing to give them some leeway in a weird week.
Like everyone else in the NBA universe, I'll continue to hype up Mikal Bridges, who went 12-for-18 in his two games. In addition to being a defensive wizard, sharpshooter and all-around winning piece, Bridges has also turned the ball over just five times in 12 games. He has not had a game with multiple giveaways this season. (Be sure to check out BasketballNews.com's recent one-on-one interview with Bridges).
(Last week: 27)
23. Indiana Pacers (8-5)
Indiana went 2-2 with nice wins over the Warriors and Trail Blazers, but the story this week is the James Harden trade. The Pacers sent Victor Oladipo to Houston in return for Caris LeVert and two second-round picks. Considering that Oladipo reportedly wanted out back in the fall, this is a solid return for a player on an expiring contract.
LeVert is a good scorer and underrated playmaker, but he won't drastically alter the trajectory in Indiana. He's also dealing with a "small mass" on his kidney, a scary-sounding injury that currently has no timetable. Hopefully LeVert can join the team soon, as they could use his scoring punch in the starting lineup.
(Last week: 26)
22. Utah Jazz (9-4)
Don't look now, but Utah is on a five-game winning streak and sits third in the Western Conference standings. As I've mentioned in this column, the early-season shooting woes of Donovan Mitchell, Bojan Bogdanovic and Joe Ingles were too bad to be true. Mitchell and Bogdanovic made 23 of 44 triples this past week (Ingles did not play with an Achilles injury).
Jordan Clarkson, however, has been the sensation of the season for Utah. He's actually the second-leading scorer on the team, putting up 17.5 points per game on ballistic 50-43-94 shooting splits. At some point, Clarkson has to be a leading candidate for Sixth Man of the Year.
(Last week: 16)
21. Oklahoma City Thunder (6-6)
Even a bad week is a good week for OKC. The Thunder lost to the Spurs and got steamrolled by the Lakers -- two admittedly better teams. Then they beat Chicago in a close game that brought out the best of centerpiece Shai Gilgeous-Alexander.
It feels like there's a different young guy to get excited about every game. Against the Spurs, Hamidou Diallo leaped off the bench for 16 points. Aleksej Pokusevski had 10 points, two triples, four rebounds and three blocks versus Los Angeles. Luguentz Dort torched the Bulls for 21 points, eight rebounds and six steals. Win or lose, things look good in Oklahoma City.
(Last week: 21)
Tier 2: We're Fine Over Here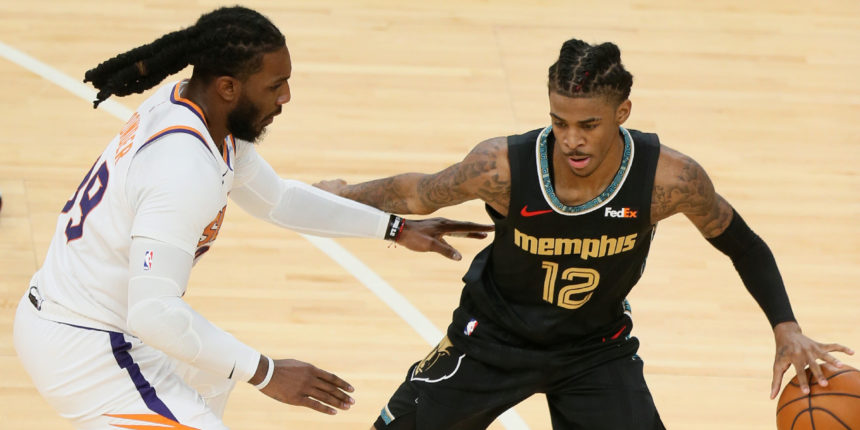 20. San Antonio Spurs (8-6)
This could honestly be a conservative assessment of the 8-6 Spurs, who went 3-1 this week and cooked OKC, Houston and Portland. San Antonio has a top-10 defense (108.2 points allowed per 100 possessions) and held opponents to 104 points or less in all three of its triumphs. DeMar DeRozan dished out a season-high 11 assists in a 24-point rout of the Trail Blazers.
Devin Vassell has also quietly made strides as a rookie. Gregg Popovich has been conservative with the 2020 lottery pick, playing Vassell just 16.6 minutes per contest. He's struggling inside the arc, but averaging 4.9 points, 3.7 boards and 1.3 steals per contest while shooting a respectable 36.7 percent from deep. A per-36 line looks like: 10.2 points, 7.7 rebounds and 2.7 steals per game. That's pretty impressive.
(Last week: 18)
19. Cleveland Cavaliers (6-7)
It's consensus at this point that the Cavaliers nailed their share of the James Harden trade. They turned Dante Exum and a 2022 Milwaukee first-rounder into a long-term center in Jarrett Allen and a viable rotation player in Taurean Prince. Koby Altman says "yes" to that move without hesitation.
Unfortunately, the Kevin Porter Jr. locker room incident is a separate sad result from this week. Based on the reporting from The Athletic and our own Spencer Davies, Porter Jr.'s time in Cleveland is essentially over, and it also opens up plenty of concern about his own wellbeing. We hope Porter Jr. can get the help he needs.
The Cavs also went 1-2 this week, but essentially do not have a point guard due to injuries right now. So there's not too much concern on the court.
(Last week: 17)
18. Miami Heat (5-7)
A 1-3 week means the Heat take a slight fall, though most of there issues were caused by COVID-related departues. Jimmy Butler and Avery Bradley have been in the league's health-and-safety protocols. Goran Dragic missed both losses to Philadelphia. In their stead was Gabe Vincent, who started for the Heat but clearly is not ready yet.
But the last game was big for the guard rotation. Goran Dragic came back and started, and Kendrick Nunn came off the bench for 34 minutes of action. Nunn scored 18 points and had two steals. He was nearly out of the rotation a week ago, so this could be a positive sign for his place with the Heat.
(Last week: 24)
17. Portland Trail Blazers (8-6)
Portland got whalloped by the Spurs and Pacers, but beat Sacramento and Atlanta to continue hovering around average as a team. But the Blazers were dealt some bad news on the injury front pertaining to key starters. C.J. McCollum has a foot injury and will be re-evaluated in about a week, while Jusuf Nurkic will miss at least eight weeks with a wrist injury.
Those are critical losses. The Blazers have the seventh-ranked offense in the NBA, and it's helped by McCollum's efficiency and Nurkic's physicality. Gary Trent Jr. and Enes Kanter are the next guys up, which is frightening for a bottom-five NBA defense.
(Last week: 14)
16. Charlotte Hornets (6-8)
Buzz City has lost three straight: two three-point defeats at the hands of the Toronto Raptors and a 104-93 loss to the Dallas Mavericks. But the important focal area with Charlotte is the development of its prospects. This week, that came in the form of P.J. Washington.
The sophomore averaged 16.7 points, 11.0 rebounds and 4.0 assists across the three matchups. He struggled with turnovers and fouls, but the hybrid forward is slowly taking on a larger offensive role. There's a lot to like with Washington as a two-way player if he can fine-tune his decisions.
(Last week: 19)
15. Memphis Grizzlies (7-6)
Ja Morant is so, so good at basketball. He looked like a seasoned lead guard in the closing minutes of the Grizzlies' 108-104 win against Phoenix -- not a sophomore returning from an ankle injury. Morant drastically alters the ceiling of this team when healthy.
Memphis is on a sneaky five-game winning streak, and three of those wins came before Morant returned. This week, the Grizzlies took down the Cavs, Wolves, short-handed Sixers and Suns. Some of those wins were expected, but it feels like Memphis is righting the ship after starting slow.
(Last week: 6)
14. Dallas Mavericks (6-7)
Mavs fans shouldn't be "concerned" or "worried" about the current state of the team. Maybe "aware" is a better descriptor. Dallas went just 1-3 this week, crushing Charlotte and losing to Milwaukee, Chicago and Toronto. There were some outlier bad games; for example, Tim Hardaway Jr. went 0-for-12 in the loss to the Raptors. The Mavs are also still missing some key pieces (Josh Richardson, Dwight Powell, Dorian Finney-Smith) due to health-and-safety protocols.
But Luka Doncic's performances get a bit more interesting with each passing game. He's now back under 29 percent from beyond the arc. The star lead guard is also giving the ball away more than four times per game. He's still putting up All-NBA point totals, but it feels a bit rockier than usual.
(Last week: 22)
13. Golden State Warriors (7-6)
Man, was that Monday night win over the Lakers big for the Warriors. They had been playing better basketball but not getting results on the scoreboard (losses to Indiana and Denver). But a primetime game in which Golden State was down 15 or more points in three separate quarters turned into a W over the best team in basketball. That's the confidence booster Steph Curry's squad needed.
With Draymond Green back and comfortable, you can see how he and Curry rip opponents apart together. In the closing minutes, Curry and Green went into a high pick-and-pop that allowed both of them to potentially take on a facilitating role. Green could get the ball with a wide open lane because defenders are focused on Curry, allowing him to drive and dish. Now that the offense feels cohesive, this unit could be fun.
(Last week: 11)
12. Denver Nuggets
We got three games from the Nuggets this week: two narrow losses to the Jazz and Nets and a 10-point win against Golden State. Those are valiant defeats, so Denver doesn't take a massive hit. But a 6-7 record for a team that many projected to be near the top of the West doesn't look great.
Michael Porter Jr. remains in the league's health-and-safety protocols, and this should give head coach Mike Malone time to recognize that Will Barton should start. When Barton plays with the usual starters, that lineup is a plus-10.3 points per 100 possessions. Another cool lineup note: Denver's bench unit of Monte Morris, Facundo Campazzo, P.J. Dozier, JaMychal Green and Isaiah Hartenstein outscores teams by 23.9 points per 100 possessions. I really like that bench.
(Last week: 13)
11. New Orleans Pelicans (5-7)
A much-needed win over the Charity Points Sacramento Kings gave New Orleans a 1-2 week. They lost to the Lakers and Clippers, two Western Conference strongholds, and also battled some COVID-related absences and injuries. So while a 5-7 record is disappointing, New Orleans has some valid reasons.
While these should still be treated as simple slumps, it's interesting that J.J. Redick and Nicolo Melli have struggled as much as they have. Redick is currently making just 31.8 percent of his threes, while Melli is at a freezing 18.8 percent clip. These are two sharpshooters on a team that really lacks perimeter stability, so fans should hope they find a groove soon.
(Last week: 13)
Tier 3: The Sour Patch

10. Toronto Raptors (5-8)
No team needed a good week more than the Raptors, who were in alarm-flashing panic mode through nine games. Sure, they beat the Hornets twice this week, but Toronto also defeated the Mavericks and lost by one point to the Trail Blazers. They're not out of the Sour Patch quite yet, but another good week and things can return to normal.
Chris Boucher has helped lead the charge off the bench. The 28-year-old does not start, but he does block over 2.5 shots per game while knocking down 47 percent of his three-pointers on the other end. Boucher seems like a 3-and-rim-protecting center who is gaining traction in a way that's similar to Dewayne Dedmon a few years back. But Boucher is also playing a lot more, which bodes well for his future.
(Last week: 2)
9. New York Knicks (7-8)
Yes, the Knicks are 7-8, and technically in the Eastern Conference postseason hunt. Yes, Julius Randle is on his way to an All-Star appearance. And yes, New York has the eighth-ranked defense per 100 possessions.
But NYK went 2-3 this week, and before two wins over the long weekend, things were looking ugly. R.J. Barrett and Immanuel Quickley helped salvage the week with great performances in wins over the Celtics and Magic. But five of Tom Thibodeau's six most common 5-man lineups are at least a minus-14 per 100 possessions. Only two young guns -- Barrett and Mitchell Robinson -- are playing more than 25 minutes per game. This approach just isn't conducive to success in the short or long run.
(Last week: 10)
8. Chicago Bulls (6-8)
Not a bad week for the Bulls, who went 2-1 with wins against the Mavericks and Rockets. The young core is erratic as ever, but Zach LaVine has started to heat up as more than a scorer. He averaged 4.8 assists per game last year, but in recent stretches the combo guard has taken another step as a playmaker.
The 25-year-old has handed out at least six assists in his last five games and embraced a leading role in the offense. He's also turned it over at least five times in three of those contests, so it's a work in progress. But in the absence of a facilitating point guard, LaVine has done a nice job taking the reins.
(Last week: 7)
7. Houston Rockets (4-8)
At this point, Houston fans should be happy the James Harden fiasco is over. The Rockets acquired a great player in Victor Oladipo, a boatload of draft picks and some flyer guys in Dante Exum and Rodions Kurucs. That's not a bad haul given the situation with Harden -- it's just tough how his era in Houston ended.
The focus now becomes: What players are worth keeping around for an anticipated retooling? The Rockets have John Wall, Christian Wood and Eric Gordon locked up on expensive long-term deals. Oladipo's contract expires this offseason. The front office has to figure out a direction for the franchise using the remaining games on the calendar.
(Last week: 5)
6. Atlanta Hawks (6-7)
The Hawks rounded out a lackluster week with a win over the flailing Timberwolves. Before that 108-97 win, they got smacked around by the Utah Jazz and beaten narrowly by the Portland Trail Blazers. Trae Young went a miserable 8-for-34 in those two losses and took only eight shots in Monday's win. He's been all over the place offensively after word of John Collins' heated film discussion broke.
The upcoming three games -- vs. MIN, vs. DET and at MIL -- should be an opportunity for the Hawks to build confidence before a statement game against the Bucks. Right now, they just need to find some comfort on offense and get Young back in a rhythm.
(Last week: 8)
5. Sacramento Kings (5-9)
Not to be outdone by Minnesota, the Kings have usurped the league's worst defense. They're giving up a staggering 121.8 points per 100 possessions and have not held an opponent under 120 points since January 2. That's crazy!
It's not even worth addressing Harrison Barnes' fantastic season or Tyrese Haliburton's Rookie of the Year campaign. The defense is just so bad. They force the fourth-fewest turnovers per game and allow the third-most opposing three-point attempts. Poor De'Aaron Fox puts in so much effort and it means absolutely nothing.
(Last week: 9)
4. Orlando Magic (6-8)
Holy losing streak. The Magic have dropped their last six games, tumbling from a safe "We're Fine Over Here" berth when they were 6-2 to the fourth-most sour team in hoops. Losses to the Bucks, Nets, Celtics and Knicks comprise this slate of sadness.
Orlando has eclipsed 100 points once during the skid and has no semblance of a perimeter game right now. Nikola Vucevic is getting his efficient 23 points per game, but only one other player (Terrence Ross) is currently above league-average from distance. Looking at the rest of the roster, I'm not sure how head coach Steve Clifford could solve the problem.
(Last week: 15)
3. Detroit Pistons (3-10)
Same song, different verse with Detroit. Wayne Ellington moved into the starting lineup this week, which didn't do much on the scoreboard. The Pistons lost to the Bucks and split a series with Miami -- one they should have swept if they didn't blow a double-digit lead on Monday.
In my never-ending quest to get Dwane Casey to play young players, I again start with a lineup that has no member younger than 26 years old. Mason Plumlee, Blake Griffin, Wayne Ellington and Delon Wright were all net negatives per 100 possessions before a hot start on Monday skewed their stats. Josh Jackson, Saddiq Bey and Isaiah Stewart are all net positives. Jerami Grant and his 25 points per game can stay.
(Last week: 3)
2. Washington Wizards (3-8)
The Wizards beat Phoenix, 128-107, last Monday and have not played a game since. League protocols have derailed the team's schedule, and at least six players have tested positive for COVID-19 during that time. We don't know when the next contest might be played.
In the meantime, it's worth checking in on 2020 ninth overall draft pick Deni Avdija. The young forward is averaging 7.0 points, 4.0 rebounds and 2.2 assists per game as a starting complement to Russell Westbrook and Bradley Beal. He's also canning over 45 percent of his three-pointers. This is a major development for Avdija; one of the biggest red flags in his pre-draft process was the lack of a consistent perimeter shot.
(Last week: 1)
1. Minnesota Timberwolves (3-9)
We've hit disaster mode with Minnesota. Since starting 2-0, the franchise has lost nine of its last 10 contests. Only two of those have been single-digit deficits. The offense is putrid without Karl-Anthony Towns. The defense is horrendous no matter what. I don't know where to look for positives, because there's not even a sign of hope among the young prospects.
Tragically, the situation with Towns became even more dire this week, as the star center revealed he had tested positive for COVID-19. Towns has lost seven family members, including his mother, to the coronavirus, and we can only imagine how terrifying the news is for him. All we can do is wish him the best in his recovery.
(Last week: 4)