After trading for Mike Conley and acquiring Bojan Bogdanovic during the offseason, expectations were high for the Utah Jazz entering the 2019-20 season. The infusion of playmaking and shooting was expected to take some of the creation burden off of Donovan Mitchell, while Rudy Gobert was tasked with locking down the paint on the other end as he normally did.
Instead, Conley had his worst season since his rookie year, Mitchell made marginal gains in his game instead of taking a capital-L leap and Gobert was a hair off his usual dominance on the defensive end. All of that contributed to the Jazz mostly underwhelming during the regular season, save a hot stretch before the shutdown.
The Jazz would face the Denver Nuggets in the first round of the postseason. While they'd eventually lose in seven games -- and boy was that Game 7 ugly -- Mitchell had a breakout series, averaging a 36-5-5 slash line while shooting a blistering 51.6 percent from three on over nine attempts per contest.
Now, the fun part begins.
The Jazz enter this offseason with most of their team intact. Their most important moves will come from extensions; Mitchell and Gobert are up for big pay days this offseason. The Mitchell extension seems like a foregone conclusion. You can expect the Jazz to offer a five-year max so they don't end up repeating the Gordon Hayward mistake from 2014. If you don't recall, Utah allowed Hayward to hit the restricted free agent market, where he signed a four-year max offer sheet with the Charlotte Hornets. The Jazz matched the deal, but Hayward was able to hit unrestricted free agency a year earlier, and he eventually took his talents to Boston.
The Gobert talks are a bit more interesting. He's one of the NBA's most dominant defensive players, and the screening and vertical presence he provides offensively makes him one of the more underrated offensive players in the sport. Still, he's a traditional center with limited ball skills and doesn't stretch the floor. There appears to be a ceiling on the kind of impact those kinds of bigs can have deeper in the playoffs. Navigating those negotiations will go a long way to determining what type of team the Jazz are trying to build.
As far as free agency goes, there's no real avenue to cap space regardless of what they decide in terms of renouncements. The Jazz will operate as an over-the-cap team and have a non-taxpayer mid-level exception (worth over $9 million) at their disposal. The always-informative Keith Smith has a more thorough breakdown of their cap situation, which you can find here.
Let's take a look at some guys they'll look to bring back as well as some targets that could help them come back stronger than ever.
Key In-House Decisions
Jordan Clarkson: Bring Him Back
Clarkson is coming off of, by far, the most efficient season of his career. He gave the Jazz a much-needed scoring punch once he arrived, averaging 15.6 points with a 56.9 True Shooting percentage during the regular season. Both of those marks increased (16.7, 57.7) during Utah's first-round showdown with the Denver Nuggets.
Clarkson looked like Utah's second-best guard at times last season. That's a testament to the year he had, but also proof that the Jazz are still a little short in the creation department. Bringing Clarkson back to headline the bench should be a high priority.
Emmanuel Mudiay: Circle Back Later
The intrigue of Mudiay -- a #BigGuard with an explosive first step, shifty handle and passing chops to beat bent defenses -- has never really matched the reality. He has settled in as a nice change-of-pace option off the bench. Despite coming into the league as a poor shooter, he's oddly turned into an efficient mid-range threat. You could do a lot worse as a fourth guard, but the Jazz should shop elsewhere first.
Free Agent Guards
Bargains: Tyler Johnson, Isaiah Thomas
Johnson had a pretty quiet regular season campaign, kicking things off in Phoenix before finding his way to the Brooklyn Nets mid-season. Johnson performed well in the postseason, averaging a shade under 14 points while unloading the clip from deep (39.3 percent on 7.0 attempts). He's a fearless driver and underrated rebounder; he isn't afraid of mixing it up with bigger players.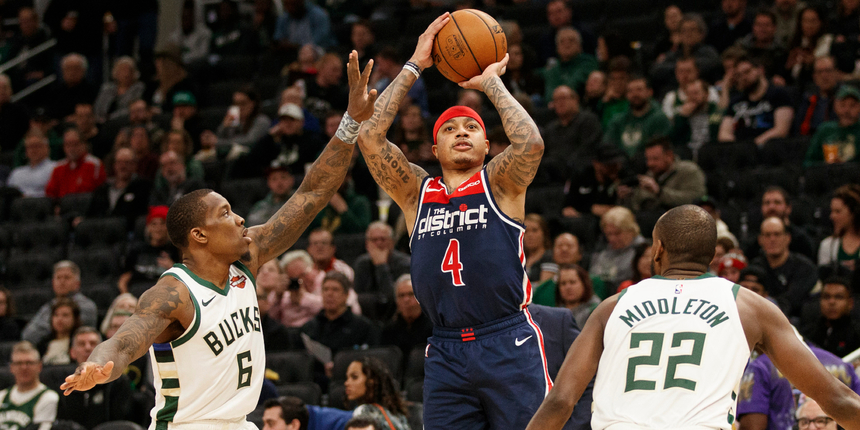 Thomas is allegedly better than ever after finally having hip surgery, and he's coming off a season in Washington where he proved he can still provide a spark offensively (12.2 points, 41.3 percent from three-point range). In the event that Clarkson goes elsewhere -- or even if he doesn't -- there's room for Thomas to provide some regular-season value as a scorer off the bench.
Free Agent Wings

Mid-Tier Option: Wes Matthews
There's a case to be made that Matthews could accept another minimum deal from a contender, either remaining in Milwaukee or going elsewhere. There's an even stronger case to be made that he's earned himself a pay day.
Matthews routinely took on the most demanding perimeter defensive assignments throughout the regular season, while knocking down over 36 percent of his threes on decent volume. He then upped the ante in the postseason, something that the Miami Heat -- and Jimmy Butler -- got a firsthand look at.
Bargains: Kent Bazemore
The idea of Bazemore -- an athletic, 3-and-D wing that can defend 1-through-3 -- is probably a little better than the reality. Still, he can knock down open shots, is an active mover off the ball, and competes defensively against both wing positions.
Free Agent Forwards

Mid-Tier Option: Paul Millsap
Hey, we've been here before.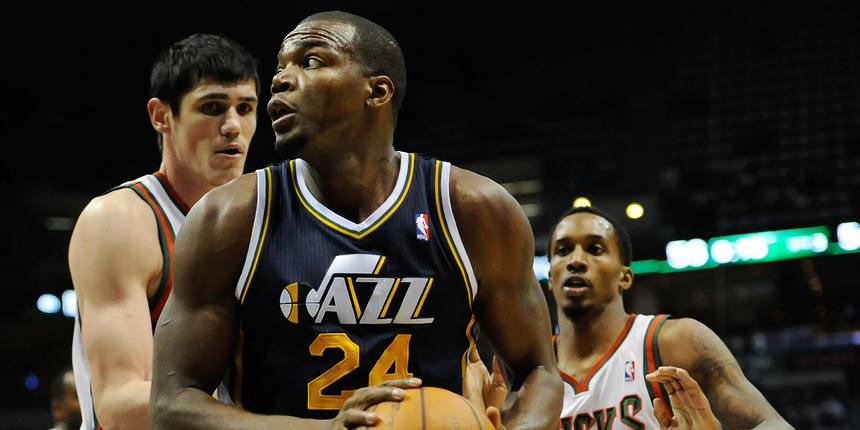 Millsap spent the first seven seasons of his career in Utah, slowly transforming from the board-snatcher he was in college to the multi-faceted forward we're more familiar with. He did look a bit washed at points during the postseason, but he still managed to defend Anthony Davis as well as nearly anyone while filling the gaps offensively. I'd argue that Millsap has a bit more in the tank than it would appear; operating as the backline defender in Denver's aggressive pick-and-roll scheme puts a lot of strain on those old bones.
The Jazz need a true 4 at some point; Royce O'Neale is a rugged defender, but asking him to punch so far above his weight class in small-ball units is a little unfair to him. Millsap could fill that void defensively while providing enough shooting and late-clock creation to take pressure off of Mitchell.
Bargains: Lance Thomas
Thomas has flown under the radar for years as a sneaky-solid forward defender that can knock down open threes. He's converted 38.5 percent of his triples over the past five seasons, though that comes on limited volume. He'd be a solid get as a ninth man to get you through the regular season.
Free Agent Bigs
Bargains: Meyers Leonard
Leonard's free agency value will come down to which version from last year teams feel they'll be getting. If it's the regular-season version -- where Leonard helped anchor one of the best starting lineups in the NBA with his shooting (41.4 percent from three), screening and vocal quarterbacking defensively -- then you could argue he should command a portion of the MLE. If it's the postseason version, where Leonard looked out of place defensively and his lack of three-point volume really stood out, the vet minimum could be all he musters.