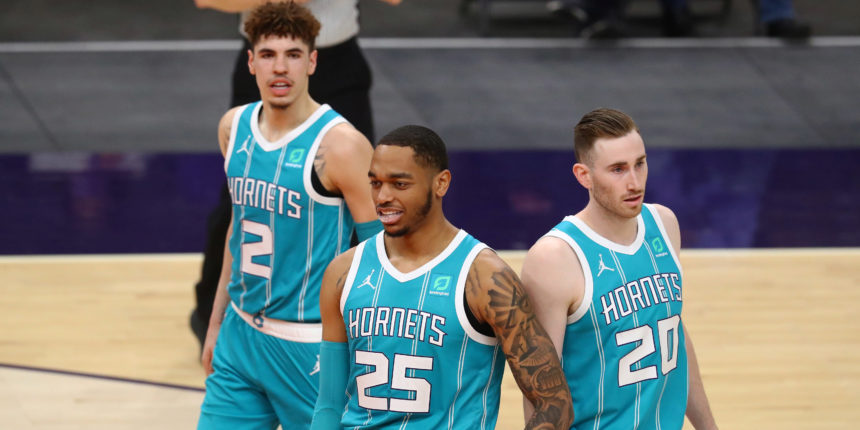 One-on-One: Mitch Kupchak on LaMelo Ball, Michael Jordan, Hornets' moves
The first thing about LaMelo Ball that caught Mitch Kupchak's eye was his size: 6-foot-7 with mad ball-handling skills. The thing that caught his ear was hearing that Ball was a gym rat, a player who stayed late after practice to get extra shots up, whether in Ohio, Lithuania or Australia.
Kupchak now has the Rookie-of-the-Year favorite running the show for a Charlotte Hornets team that will likely be in the NBA's play-in tournament later this month. He also has an owner, Michael Jordan, who has an itch to win that needs to be scratched.
Will that happen this season? Kupchak, the organization's 66-year-old president of basketball operations, believes that remains to be seen.
"We did transition from a veteran team with large contracts to a team that was building through the draft, and we finally had some cap room," Kupchak told BasketballNews.com in an exclusive phone interview. "So we were in a good position [last offseason]."
The Hornets lost for the third time in four games on Sunday night, falling to the Miami Heat 121-111 to remain in eighth place in the Eastern Conference. Charlotte is now two games below .500, and the team still does not know when Hayward will return from a foot injury (he recently shed a walking boot for the first time in nearly a month). Oddsmakers have the Hornets listed at 250-1 to win the Eastern Conference.
Few teams are spotlighted less than the Hornets despite their iconic owner and their special rookie, and the season's strict conditions are not allowing Jordan to be close to the team and his prized youngster.
"He was at our game [Saturday] night, but because of the testing requirements, he couldn't even get down to the locker room and say hello to anybody. But they did talk, and I know Michael gives him tips, and I would guess that when we emerge from this COVID world, Michael will spend time with him on the court, but I don't know that [for sure]," Kupchak said. "Michael lives in Florida; he's up here quite a bit. He loves to come to practice and watch. He doesn't interfere with the coaches. He doesn't know what the coaches are teaching, so he doesn't want to get on the court and teach something different. But I know he and LaMelo talk and text all the time."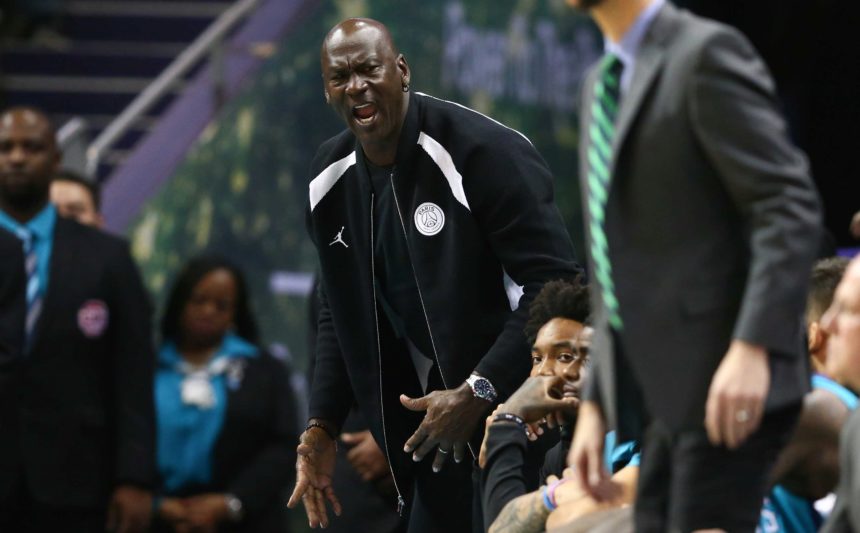 Jordan has owned the Hornets since 2010 and has a mere three playoff victories (vs. Miami in 2015-16) to show for it. Charlotte has not been to the second round of the playoffs since 2001-02, and Kupchak was tasked with ending that drought when he was hired 37 months ago. In back-to-back years, he added Terry Rozier and Hayward in offseason sign-and-trades with the Celtics, and he selected Ball with the third overall pick in last year's NBA Draft.
The team has spent the season hovering around the .500 mark, never going more than three games over the break-even mark or four games under. They defeated Boston, Milwaukee and Portland in April, but went 6-10 for the month, and there is a discernable lack of buzz surrounding a franchise that used to have people referring to their home court as "The Hive."
Still, the Hayward signing was one of the best offseason moves made by any team in the NBA, and Rozier is shooting 45.6% – a career-high – and averaging more than 20 points for the first time in his six-year career. P.J. Washington is having a solid second season, Miles Bridges is shooting much better in his third season and seven players are averaging double-figure scoring. This season, 12 of the 17 players on the roster (including two-way players) are 25 years old or younger. There's still room to grow and the center position could use an upgrade, but it seems the foundation is in place.
Jordan and Kupchak spent several hours speaking Saturday at Hornets headquarters, talking basketball when they were not pausing to watch the Kentucky Derby and the PGA Valspar Championship. Both Jordan and Kupchak went to school at North Carolina, played for Team USA and have had enormous success with other franchises – Jordan with the Chicago Bulls in the 1990s, Kupchak while playing for and while running the Los Angeles Lakers.
But their championship pedigrees came in eras much different than what exists in today's NBA. The Hornets do not have a single superstar (although Ball has the potential to be one) and have gone 0-3 against Philadelphia and 1-2 against Brooklyn, their two most likely first-round playoff opponents.
"I mean, I want to please him. I want to get him something he desperately craves," Kupchak said of Jordan, who declined to be interviewed for this article. "He wants to win and he tried to be patient, but I think he's a little bit impatient, right? Which is natural.
"I've known him since he was a freshman, but yeah, it was a professional relationship. We said hello and talked or played golf once or twice. But I never really got to know him that well. It's been great getting to know him on a personal basis. Like I said, I never really knew him like that, but he's from my years so to speak, so we kind of speak the same language when it comes to basketball. So there's a good feel between us and with Buzz [Peterson] as well; the three of us have a great feel when we talk to each other. We both kind of get it. And it's fun because I'm getting to know him. But at the end of the day, he wants to win. I can feel it. He wants to get this thing going in the right direction."
The signings of Rozier and Hayward were criticized as overspends in some NBA circles (and by the media), but Kupchak couldn't care less. He has been working in the NBA for too long, in some of the largest markets and smallest markets, to give a hoot whether somebody is second-guessing him.
"It's kind of hard to shake me up, you know? There might have been some criticism; I didn't follow it that closely at the time," Kupchak said. "But you've got to weigh everything: the draft, free-agent signings, trades. You really have to wait four or five years to look back on it and that's when you know really whether you made a mistake or you didn't make a mistake. So at the time, I didn't get the feeling that there was this uproar about overpaying somebody. Maybe there was, but it didn't really bother me."
When asked about the Rozier signing, he explained his thought process.
"We believed in a kid. We saw a great opportunity when we were losing Kemba [Walker], who we wanted to keep. And then, for some reason, that made Terry available to do a double sign-and-trade; I think it was the first one that was ever done. It was just a unique opportunity for us to get a young talent. Now, he does continue to get better, and he is a much harder worker than I thought on both sides of the ball. But I'm not surprised that he's productive. But let's wait a couple more years and we'll look back on it, but we're happy with the signing and it worked out. That's all."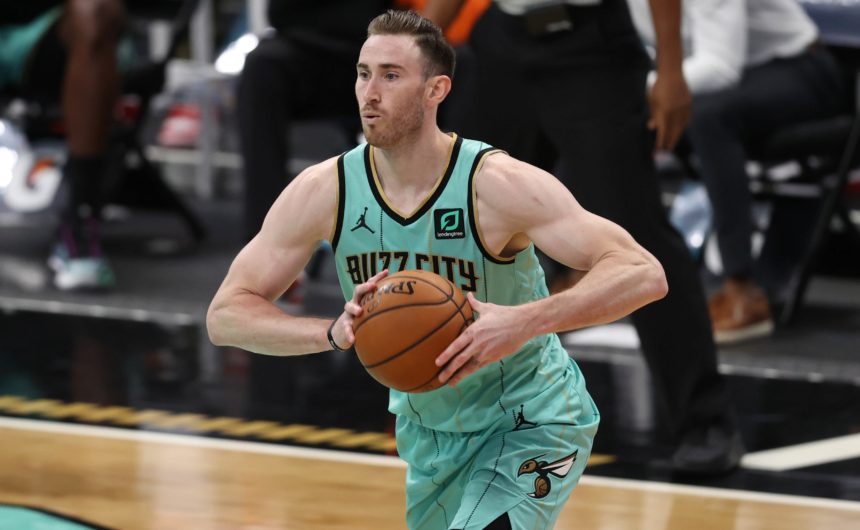 With Hayward, Kupchak was surprised that the Hornets were able to land him.
"That was unique," he said. "We never thought, going into free agency, that Gordon Hayward would opt out of his $34.2 million [deal]. I didn't think he would opt out of that and want to leave Boston. That doesn't happen very often so when that was happening, even at the very end, even though we tried and we did everything we could do -- and it was a good feeling that he was going to come to Charlotte -- there was a big part of me that said, 'This just doesn't happen very often, that a player of this caliber will go to a small market.' So I wasn't really sure until we got his signature that he was going to come... That just kind of happened. We did have a way to create room, so we were ready, but I didn't think that he would opt out and all of a sudden become available and not only that, but want to come to Charlotte.
"Now, when players are here, they stay in this town. They love it here. Okay, but we've got to get them here for them to realize that. And now that Gordon's here, I wouldn't be surprised if he lived here for the rest of his life. Players like it here. This is a great city."
Having won three titles as a player (with the Bullets and Lakers) and seven as an executive (all with the Lakers), Kupchak is not the type to obsess over whether someone is trolling him on Twitter or Instagram. His focus is on the long-term, and when it comes to Ball, what he wants to see this offseason is a commitment to lifting weights and getting stronger, and a focus on becoming a better defender.
"He has bounced around quite a bit... He's never had a great run with a coach that could, over the course of two or three years, spend a lot of time on the defensive side of the ball. I'm sure in Lithuania there was a language barrier, then he went to high school in Ohio, then he went to Australia for three months, and then he didn't play," said Kupchak, who traveled to Australia in November of 2019 to watch Ball play in person and also attended one of Ball's pre-draft workouts last summer in California. He also listened to what he was hearing from his son, Maxx, who plays for UC Santa Barbara and played AAU with LaMelo in Southern California.
"So that would probably be an area that he needs to improve in, but there's no reason why he can't be a great defender."
Ball, 19, returned on Saturday after a six-week absence following surgery for a fractured left wrist. He committed five turnovers on Saturday against Detroit and five more on Sunday against Miami, missing 6-7 three-point attempts. Still, he leads all rookies in assists (6.1) and steals (1.63), is second in scoring (15.7) and rebounding (5.9) and is fifth in minutes played (28.7).
Kupchak discussed the rookie's long-term prospects and what stood out about Ball while scouting him.
"You never really know. They're young, they're 19. Usually when you're drafting top-three or four, you're looking at a kid who is 19, and you're trying to project out like three or four years. To say this was a no-brainer kind of encounter, I'm not sure anybody can say that. I think the last guy that was kind of like that was maybe LeBron," Kupchak said. "But I guess there are a couple of things [that stood out]. In practice, it looked like he had a joy of playing, like he was having fun. He stayed late after practice; the people we spoke to over there said he loved the game, he loved to work. So those are the good things you like to hear when you're trying to look out three or four years. He had great size for a ball-handling guard. That jumps out at you, right? Somebody who's 6-foot-7 and a ball-handling guard, that's very unique.
"And he definitely had a flair, he's fun to watch -- which sometimes doesn't mean much to a general manager; you'd rather have the great player than somebody who's fun to watch, but he was fun to watch. He had a flair about him. His size, his vision. It's tough. When you're 19, it's tough, but it doesn't really hurt that he's a gym rat... This kid loves to play. He's most comfortable in a gym, which is kind of unique. Sometimes you grow up and you're forced to play and you don't want to play, but everybody else in your family wants you to so you feel like you have to. But not with this kid. He's a gym rat, I'm hoping it stays that way."
That boy LaMelo back & he's a PROBLEM. (via @NBATV) pic.twitter.com/VtzqfdJIk7

— SLAM (@SLAMonline) May 3, 2021
The biggest judgment on the Hornets will come early in the postseason. If they play in the No. 7 vs. No. 8 game and win, they get the 7-seed. If they lose the 7-8 game, they will play the winner of the No. 9 vs. No. 10 game. Lose both, and it is another lost season in Charlotte.
But if they get in, anything can happen. We all learned that with the Miami Heat last season, and the one constant from year to year in the NBA is that whoever enters the playoffs healthy, happy and with chemistry can survive and advance.