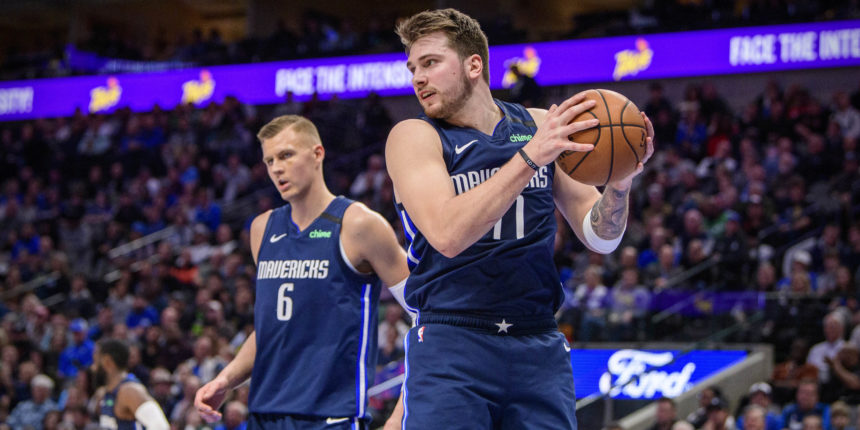 Luka Doncic and Kristaps Porzingis don't need to be friends
It's funny. After the Denver Nuggets' Game 4 loss to the Los Angeles Clippers last season, when Michael Porter Jr. spoke out about the team's play calls, everyone had something to say about it.
The whole situation made me recall my own experience in Denver.
And so has all the chatter about Luka Doncic and Kristaps Porzingis and whether they are "friends" off the court.
I figure I'll let everyone in on a little secret: contrary to what people want to believe, succeeding in the NBA is not just about competing against the 29 other teams in the league. It's also about competing against the other players in your own locker room. Most players come into the league trying to earn their keep, not necessarily trying to make friends.
Most coaches I played for liked having that kind of competitive edge in the locker room because it usually meant that everyone was going to be giving maximum effort.
Even though everyone is wearing the same jersey, it doesn't always mean they have the same short-term and long-term goals. It's just the nature of the business. Because of that, there isn't always room for friendships.
Everyone knows that Shaquille O'Neal and Kobe Bryant didn't really have the best relationship when they were teammates, and Charles Barkley himself talks about how he and Kevin Johnson weren't good friends off the court in Phoenix. I'm pretty sure Michael Jordan wasn't best friends with his teammates, either.
At the end of the day, all players know that friendships aren't necessary to win in the NBA; mutual respect, understanding each other's roles and putting the team ahead of yourself are.
For some players, that's easier said than done, though, especially young players who are still trying to establish themselves. I know because I was there.
I met John Lucas more than 20 years ago during my rookie year in Denver. He was one of our assistant coaches. What everyone loves and respects about Luc is that he tells it like it is, but he also understands how to connect with you. He's been there, done that and has seen everything.
One day after practice, I was moping around a little bit and, in front of the whole team, Luc decided to school me. He asked me what the problem was, even though he knew. I admitted I was a little upset because I wasn't really getting any shots. For the most part, I was a decoy on the court, standing in the corner, just waiting to get some scraps on the offensive end. And in front of the whole team, Luc pulled no punches. In his own way, he explained to me that in the NBA, a young player like myself has to pay some dues and work my way up before anyone — including myself — knew where and how I could fit in. Our established vets were Nick Van Exel and Antonio McDyess, and we also had Raef Lafrentz — they were the ones who were getting the shots and opportunities.
Straight up, he asked me: "Do you expect us to take shots away from Nick and Dyess for you, a rookie named James Posey?" My job, according to him, was to play my role, support them and just be ready whenever my number was called.
It was tough.
I was coming off three good years at Xavier and wanted to establish myself in the NBA, especially being a first-round pick. But I took Luc's words to heart because I realized that if I didn't fit in or if I got the reputation as being a "me-first" player, my time in the league could be short-lived.
From that point on, I didn't complain about my shots or my touches and just tried my best to succeed in the role that Coach Dan Issel gave me. Looking back at it, I think that lecture and my attitude adjustment is part of what helped me have a long, productive career in the league. I'm still close with Luc to this day.
Now when you're talking about young players who believe they have superstar potential, think about how hard it might be for them to decide to just "play a role" or play "second-fiddle" to another star player. That can be difficult. As athletes, we spend our entire lives being competitive and trying to get to the NBA, then when we get there, suddenly, we must become a little less competitive and be satisfied with playing a role on a team. It was a difficult adjustment for me, so for someone with a more decorated collegiate career or someone who was drafted earlier than me, I can imagine it would be even tougher.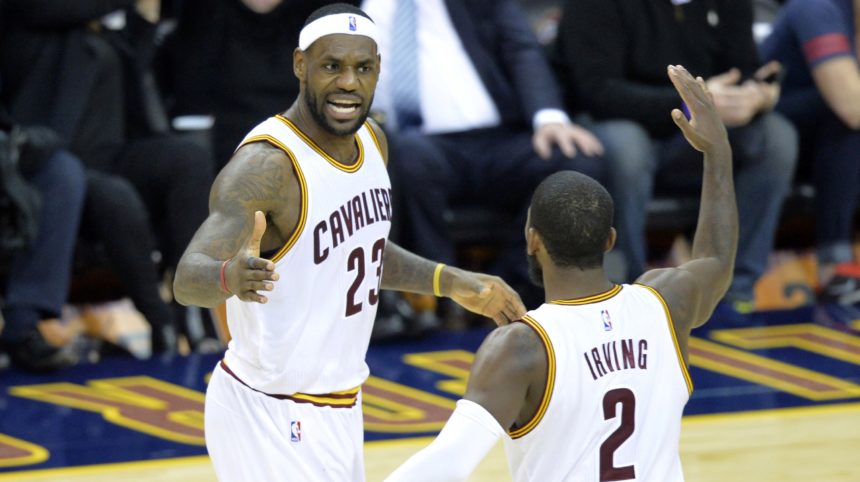 When LeBron James returned to Cleveland, I'm pretty sure that there was some of that with Kyrie Irving, which is probably part of the reason why Kyrie asked out.
When you put two superstars on a team together, or a superstar and a potential superstar, they might not be competing against one another for contracts (they're both gonna get paid), but they're definitely competing for shots, opportunities, legacy and personal accolades.
If everyone is more concerned about their personal goals than winning, then things might not work out. You need everyone to be selfless. And sometimes, even if everyone is selfless and is only concerned about winning, you might still hear things here and there about Player X being unhappy with his role or a lack of touches or what have you. It happens.
As it relates to Porzingis and Doncic, I'm not saying that any of this is applicable. I'm not in that locker room, but they definitely wouldn't be the first set of teammates to just treat their relationship as a business arrangement, and there's absolutely nothing wrong with that.
When I was drafted in Denver, I had Bryant Stith playing in front of me. Our practices were intense because we were competing against each other. We didn't have fights or anything like that, but we were physical and sometimes, things got heated. That dynamic existed in every locker room I was in, and by the time I landed in Indiana at the end of my career, it came full-circle. I was one of the veteran players on the team and saw younger players like Tyler Hansbrough, Lance Stephenson and Paul George fighting for minutes in order to establish themselves.
The franchise decided to go young, and that was that, but by that point, I'd already come to understand the NBA player lifecycle. And I also knew it wasn't personal. It was just business.
Now that I've been a coach, I can honestly say that we don't care whether our players are friends or not, it's really not important at all. As a coach, you just want to know that, at the end of the day, your players are going to respect one another, believe in one another and do what they need to do to put the team in the best position to win.
You obviously hope that guys' egos and personal goals don't get in the way of the ultimate goal, but not every player has someone like John Lucas in their ears as a rookie. It's easy for jealousy and resentment to creep in if someone feels like they're not getting enough touches or enough shots to prove themselves, especially if they've got people in their ears telling them they should be getting more. It's just the nature of the beast.
No matter where you work or what you do, we've all worked with people we didn't necessarily like. We've all seen someone get a bigger raise or get more responsibilities or a promotion that we feel like we deserved. I can tell you firsthand: NBA players deal with the same exact thing.
At the end of the day, we're all out there competing.