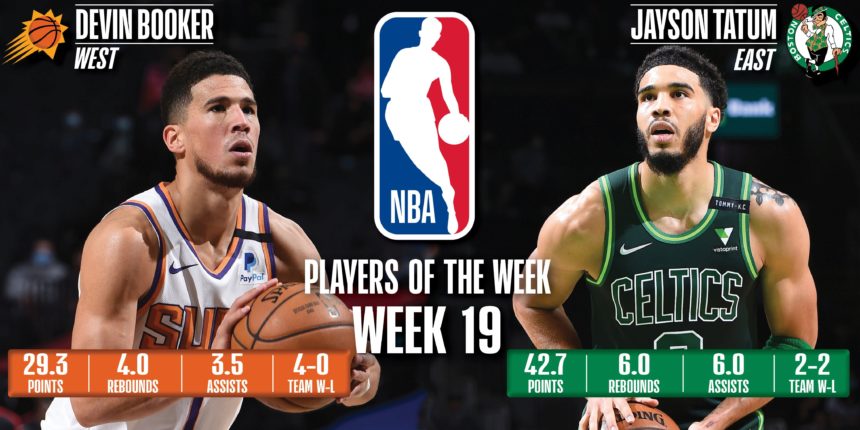 Devin Booker, Jayson Tatum earn NBA Player of the Week honors
Devin Booker and Jayson Tatum have earned NBA Player of the Week honors for Week 19 of the season.
Booker averaged 29.3 points, 4.0 rebounds and 3.5 assists per game across a perfect 4-0 week for the Phoenix Suns. That included wins over three probably playoff squads in the New York Knicks, Los Angeles Clippers and Utah Jazz, as well as the Oklahoma City Thunder. Booker scored 31 points against the Jazz to help move Phoenix into a tie for first place in the Western Conference standings.
On the Eastern Conference side, Jayson Tatum tied a franchise scoring record with his 60-point performance for the Boston Celtics against the San Antonio Spurs. Tatum averaged 42.7 points, 6.0 rebounds and 6.0 assists per game while the Celtics went 2-2 in the week. He also tied Klay Thompson for the second-most points in a single game without logging a turnover.