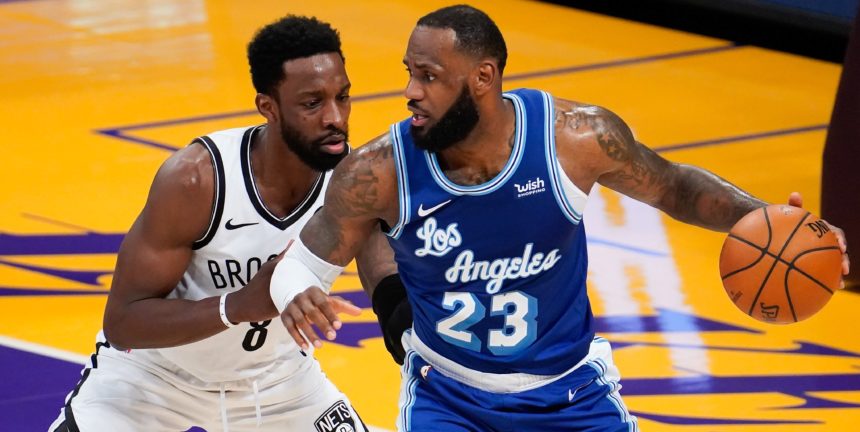 10 must-watch NBA games in the second half of the season
On Wednesday, the second half of the NBA's 2020-21 schedule was released.
Normally, the entire 82-game schedule drops all at once sometime in late September. This year, in the midst of a pandemic, the NBA did things differently since long-term planning is complicated in 2021.
Well, now that the schedule is out, what the NBA has given us looks especially appealing in a lot of ways.
Folks generally assume that the Lakers are going to the NBA Finals, because they have LeBron James and he goes to the Finals pretty much every year. (Plus, they have a loaded team around LeBron).
And we may indeed see that.
But maybe we won't, because there are mitigating circumstances such as a Utah Jazz team that shoots three-pointers better than any group we've ever seen, a Phoenix Suns team that is a whole lot better than probably even they expected, and a Los Angeles Clippers team led by Kawhi Leonard and Paul George, who cannot be guarded under normal circumstances (especially under the current rules, which are designed for super-fueled offenses). That's not even mentioning superstars like Luka Doncic, Damian Lillard and Nikola Jokic out West.
In the Eastern Conference, the Brooklyn Nets are looking dangerous with James Harden aboard. Let's face it: if you have an A-plus offense and a C-minus defense, you can make the NBA Finals.
Remember, when play restarted in the bubble last summer, pretty much nobody was picking the Miami Heat to come out of the East. You never know what's going to happen in this league.
The bottom line is that there's a whole lot of basketball to be played between now and the play-in games. And after two-and-a-half months of wondering, we finally have a complete schedule.
Here are a few games that require precise DVR planning:
May 16: All of the above. All 30 teams will be playing on the final night of the regular season, and somebody will be vying for a No. 10 seed and a puncher's chance in the playoffs now that the postseason includes a play-in tournament from May 18-21. Heck, the Wizards might just be that team. They are currently 14th in the East but just 2.5 games behind eighth-place Chicago after beating the Lakers last night for their fifth-straight win. They'll be playing Charlotte on this particular night.
March 10: Spurs at Mavericks. Only two games will be played on the first night after the All-Star break, and three of the teams – the Spurs, Wizards and Grizzlies – have some catching up to do because of COVID postponements. And Luka Doncic will be playing, which anyone who watched Boston-Dallas TNT last night will tell you can lead to an extraordinary finish.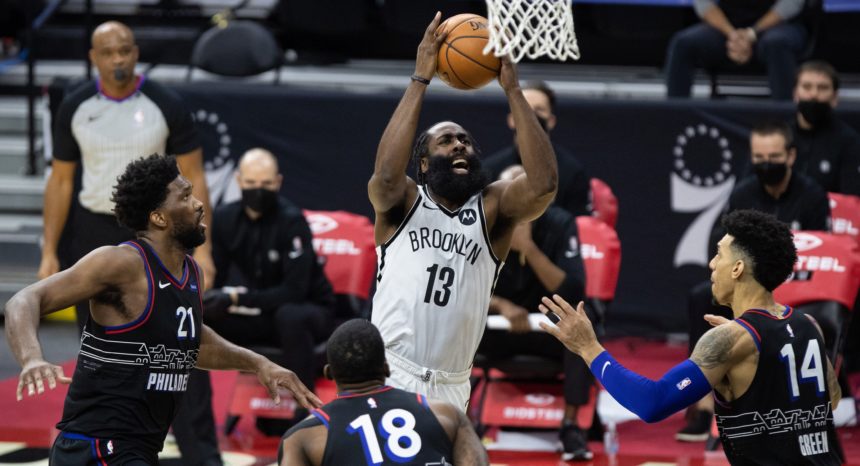 April 14: Nets at Sixers. They are 1-1 against each other this season, and they will play just three times total – so this is the only time we will see what the East's two best teams play against each other. If Ben Simmons truly wants to win Defensive Player of the year, let's see what he can do to stop James Harden on this particular Wednesday night.
March 17: Bucks at Sixers: These teams have not played each other yet. They have a back-to-back on April 22 and 24, but this will be the first time we see the MVP wannabe, Joel Embiid, go up against the back-to-back MVP. Both teams are expected to make deep playoff runs in the East, so this should be interesting.
March 20: Hawks at Lakers: This is the only NBA game worth watching on the first weekend of March Madness, and here's why: Atlanta has scored at least 100 points in every game since Feb. 1 (when they scored 99 in an eight-point home loss to the Lakers). As highlighted yesterday, we expected better out of Trae Young and Co. But let's see what the kid does in a matinee against LeBron James.
March 23 and April 30: Nets vs. Blazers. Damian Lillard goes up against James Harden. Every NBA fan would pay to watch these two games. This should be an extremely high-scoring contest.
March 27: Sixers at Clippers. Doc Rivers faces off against his former team as these two contenders duke it out. Also, this may be the night when we see just how badly the Clippers miss Montrezl Harrell, as Ivica Zubac fouls out in 11 minutes.
March 30: Sixers at Nuggets: The MVP award could be at stake no matter how much anyone tries to convince you that Nikola Jokic and/or Joel Embiid have no chance in the voting. This year is not like last year, when Giannis Antetokounmpo had the award pretty much sewn up before the pandemic hit.
April 2: Mavericks at Knicks: For the second time, Kristaps Porzingis returns as a visitor to Madison Square Garden, where he was beloved but unhappy before getting traded for a bag of hammers. He was booed two Novembers ago in his first return engagement.
April 8: Lakers at Heat. A rematch of last year's NBA Finals. We should know by the second week of April whether the Heat were a fluke last season, or whether they are peaking at the right time again.
April 10: Lakers at Nets. It doesn't get much better than this. When these teams matched up last week, the Lakers were without Anthony Davis and the Nets didn't have Kevin Durant. Let's hope both teams are at full strength when this game is played, as this could be a potential NBA Finals preview.