It seems Kevin Durant has had enough of Charles Barkley's takes on "Inside the NBA." After the Brooklyn Nets' opening game against the Golden State Warriors, Durant and Barkley had an awkward one-word exchange that hinted at some friction between the two players.
Now, in a recent Instagram post, Durant was less reserved in his criticism of Barkley.
BasketballNews.com's Etan Thomas posted about Barkley's recent comment that NBA players "deserve some preferential treatment" when it comes to the COVID-19 vaccine because of how much they pay in taxes. "Yea, that'll go over well Barkley smh," Thomas wrote in the caption.
In the comments, Durant responded: "I don't know why they still ask for this idiot's opinion."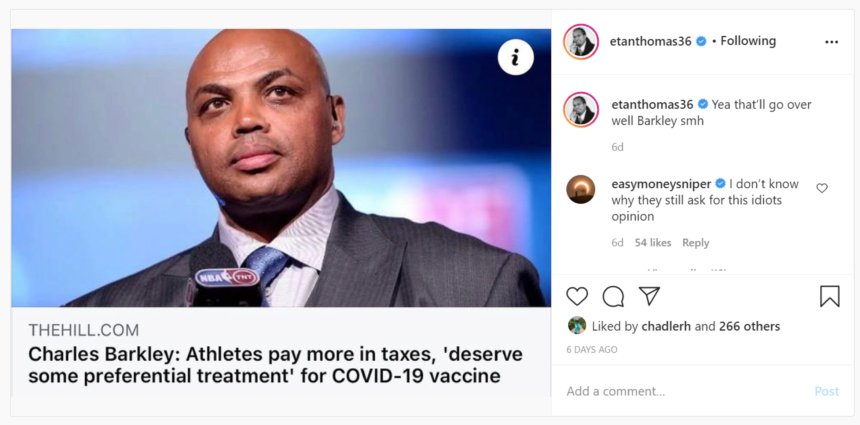 The "Inside the NBA" crew has received some criticism recently for their negative comments about today's players. Yesterday, Shaquille O'Neal had a strange exchange with Donovan Mitchell that made headlines, with O'Neal telling Mitchell that he doesn't think he can take his game to the next level. Mitchell, unsure how to respond, said, "Aight..."
This is awkward... @spidadmitchell handled it perfectly though. pic.twitter.com/hMP1Xyb2i9

— Alex Kennedy (@AlexKennedyNBA) January 22, 2021
Today, on a different IG post, Durant seemed to weigh in on the exchange between Shaq and Mitchell.
"Them old heads need to go enjoy retirement," Durant commented. "These boys have coaches they work with everyday lol."
LeBron James also weighed in: "There's a difference between constructive criticism and soft hating though. I've seen it both ways come my way, mostly the hate. You can hear it in their delivery."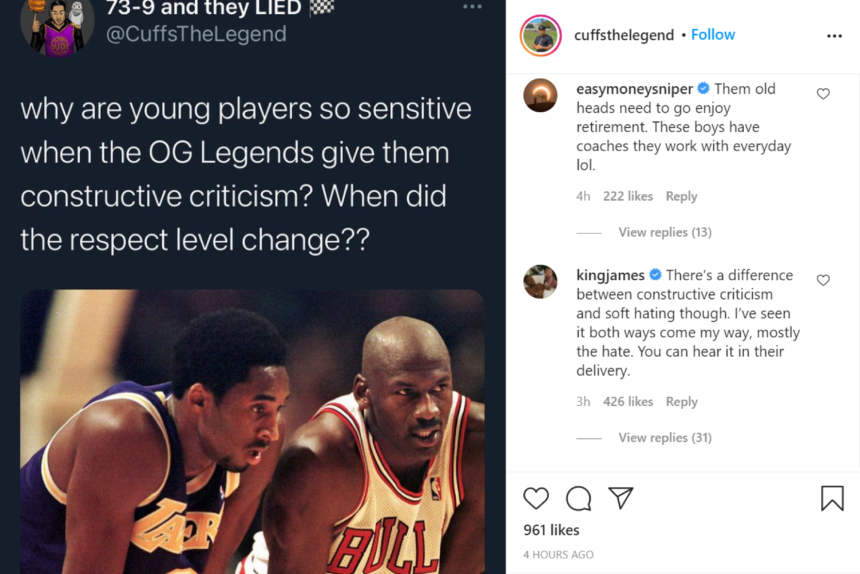 It's worth noting that Barkley has been critcal of Durant in the past (as our Etan Thomas noted in this piece), which may have contributed to the bad blood between these two.