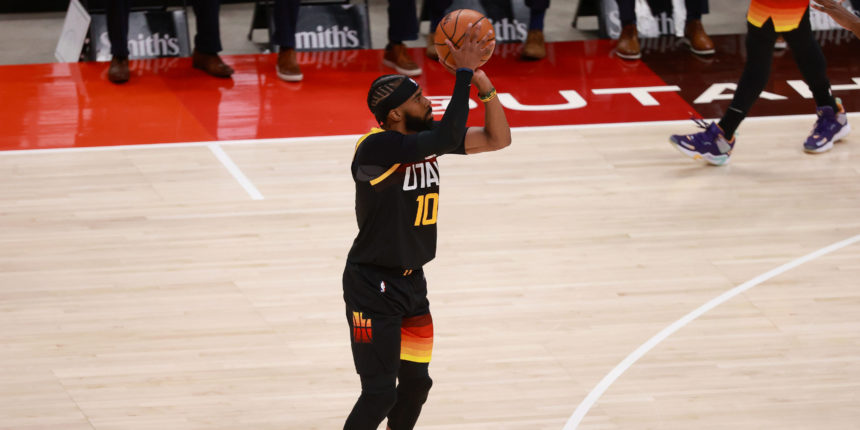 Mike Conley agrees to return to Utah on 3-year, $68 million deal
Free agent Mike Conley Jr. has agreed to a three-year, $68 million deal to return to the Utah Jazz, sources tell The Athletic.
Source: Shams Charania/The Athletic
ANALYSIS: Conley made his first NBA All-Star team last season and will stay with the Jazz for the long-term future. The 33-year-old averaged 16.2 points and 6.0 assists per game, helping Utah reach the top seed in the Western Conference.