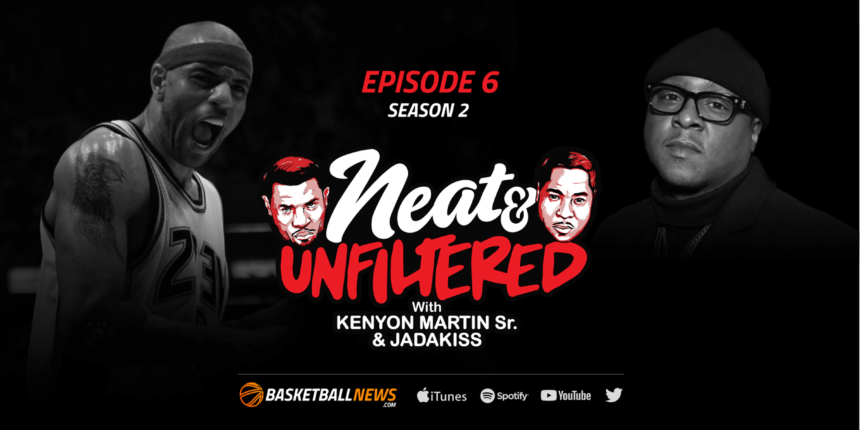 Kenyon and Jadakiss on All-Star Weekend, Blake Griffin and Drake's new singles
On this week's episode of "Neat & Unfiltered," Jadakiss is in Atlanta after All-Star Weekend! Jada and Kenyon discuss the second half of the season, including the Brooklyn Nets' addition of Blake Griffin. They also celebrate Kenyon's college coach, Bob Huggins, being named as a Basketball Hall of Fame finalist. Plus, Jadakiss dives into what he likes about Drake's new singles. Time-stamps are below!
1:55-10:15 - All-Star wrap-up: What's the one trophy Giannis is missing?
17:15- 20:20 - The NBA needs DeMarcus Cousins in it.
22:00-24:30 - Kenyon Martin on Coach Bob Huggins being named a 2021 Hall of Fame Finalist.
33:20-36:00 - Jadakiss on new Drake singles.
Be sure to subscribe to "Neat & Unfiltered" on Apple Podcasts, Spotify or wherever you listen to podcasts. Also, leave a rating and review to show your support for the show!