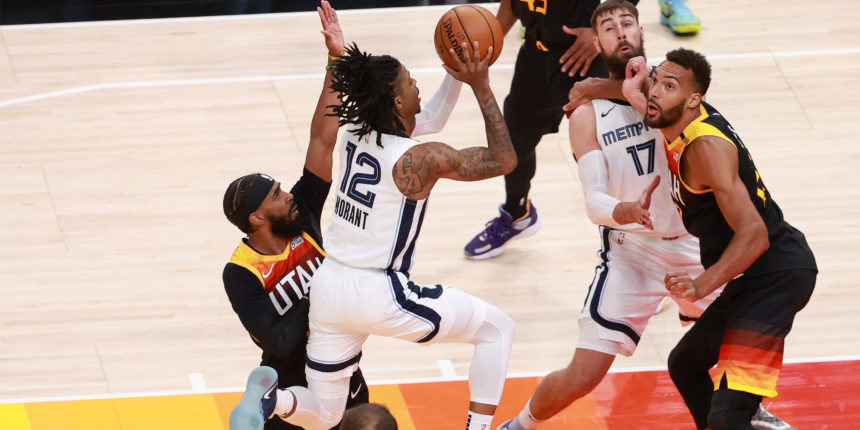 Jazz ban three fans after vulgar/racist remarks made to Ja Morant's family
The three fans banned indefinitely by the Utah Jazz made vulgar and racist comments to Ja Morant's parents, the father of the Memphis Grizzlies star guard told ESPN.
A statement from the Jazz cited one "verbal altercation" that occurred during Utah's series-tying 141-129 victory at Vivint Arena on Wednesday night, but Tee Morant said there were three separate incidents with male Jazz fans, adding that each was handled quickly by arena security.
Source: Tim MacMahon of ESPN
ANALYSIS: MacMahon spoke with Ja Morant's father, Tee Morant, about the comments he and his family received during the game Wednesday night:
"I know heckling," Tee Morant said in a phone interview with ESPN on Thursday night. "We were doing that the whole game. But that's different than heckling. That's straight up disrespectful. That was too far out of line. You don't say nothing like that heckling. That's beyond heckling."
"According to Tee Morant, another Jazz fan told him, "I'll put a nickel in your back and watch you dance, boy." Several other Jazz fans, who had been enjoying good-spirited trash talk with the Morant's and their family friends, confronted that fan and alerted security. Tee Morant said he was shocked that the Jazz fan, who was ejected, made such a comment with the man's young daughter by his side."
"The third fan who was ejected yelled at Jamie Morant, "Shut the f--- up, b----," Tee Morant said."
This was just one of three incidents that took place Wednesday night, all in different games. The 76ers banned the fan who threw popcorn at Westbrook, the Knicks banned the fan who spit on Trae Young, and now the Jazz have banned the fans who made vulgar/racists comments to Morant's family.
The NBA issued a statement on fan conduct today to address this unacceptable behavior.