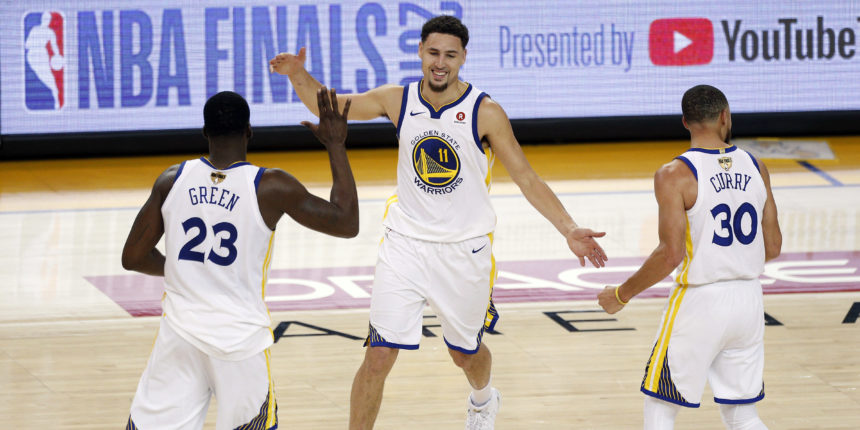 Dynastic demise: Warriors have far to go to become contender again
Ja Morant has arrived, and on the heels of a valiant 47-point effort, his upstart Memphis Grizzles have given us all the reason in the world to believe that they're a team on the rise.
Of course, the entire Western Conference is paying attention to what the Grizzlies are doing, but perhaps the team that needs to consider how Memphis will impact their immediate future most is the one that the Grizzlies dispatched en route to punching their ticket to the NBA's version of the big dance.
My, how the mighty have fallen.
Morant sent Gregg Popovich's team home for the summer before putting Stephen Curry and his Golden State Warriors on ice. And based on what we've seen from both he and Luka Doncic, it stands to reason that we'll be watching those two 20-somethings make noise in the postseason for many years to come.
So what exactly does that mean for Golden State?
It's not absurd to believe that — despite what Draymond Green tells you — that the franchise's best days are behind it.
Whatever Bob Myers is being paid, he deserves a raise, because things aren't getting any easier out West. And despite having some tools at his disposal, getting Golden State back toward the top of the Western Conference won't be an easy feat, not with the team's three core players advancing in age and its supporting cast becoming less talented over the years.
It's crazy to think that Curry will be 34 years old by the time 2022 NBA Playoffs begin, and — who would've guessed it? — by that time, Draymond Green and Klay Thompson will each be 32 years old. It's easy to overlook their advanced ages (they're "advanced" at least in terms of basketball years) because each of the three began their careers relatively late — Curry and Thompson, both of whom spent three years in college, were both 21-year-old rookies. Green, who played four years at Michigan State, didn't make his NBA debut until he was 22.
By the time they started winning, they were more-or-less in their mid-20s and that was six whole years ago. It'll be at least seven by the time we see them in the postseason again.
Time sure flies, because it certainly doesn't seem like it's been five years since the Dubs won 73 games in 2016 or three years since they won a championship. Thompson's unfortunate ACL injury during the 2019 NBA Finals left everyone believing that the team would be back once he returned. But then he suffered another catastrophic injury (a torn Achilles tendon), which caused him to miss two full seasons in a row. And although Kevin Durant's recovery from a torn Achilles provides hope for a full recovery, by the time we see Thompson suit up in a playoff game again, it will have been about three calendar years.
Boy oh boy, 2018 was a long time ago.
Since the Warriors hoisted the Larry O'Brien trophy that last time, its back-to-back NBA Finals MVP dumped the Golden Gate Bridge for Brooklyn. Gone are the likes of Andre Iguodala, Shaun Livingston, JaVale McGee and David West. Aside from the trio, Kevon Looney is the only other championship player who remains with the team. And even he could opt for free agency this summer and take his talents elsewhere.
Under our noses, the Warriors' championship team has systematically been replaced by newer, younger, less experienced pieces.
When Morant and his Grizzlies sent the Warriors home for good, the team's game plan was obvious — force anyone not named "Curry" to beat them. It worked (for Memphis).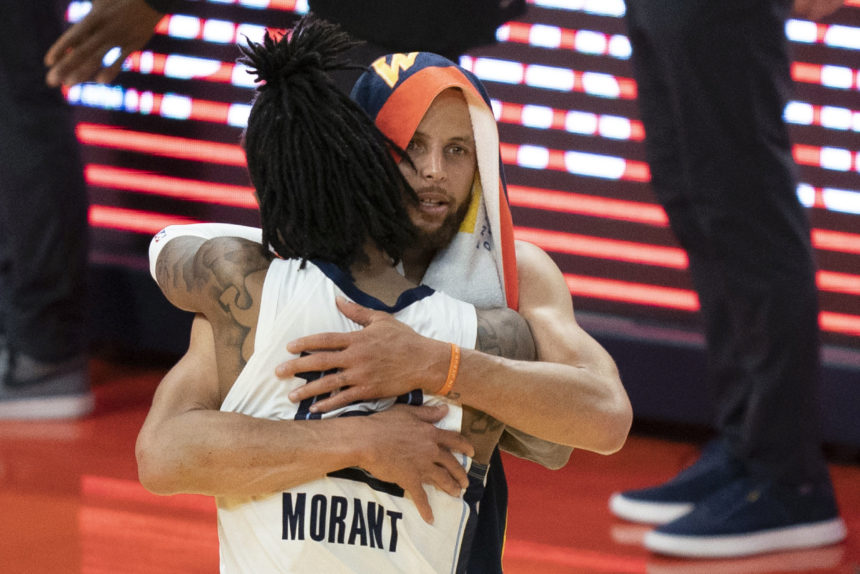 So in it all, we're forced to come to terms with a second-consecutive postseason without the electrifying Steph Curry and without his Warriors. As has become a theme over the past couple years, we will collectively look toward next year to see if they can take back the throne out West. But all things considered, that would seem to be not only a far-fetched assumption, but an irresponsible one.
Since the Warriors won their first championship with their core in 2015, the Western Conference hasn't exactly become any less competitive or any less talented. Morant. Doncic. LeBron James' relocation to Los Angeles. Anthony Davis. Chris Paul's Suns. The becoming of Devin Booker. Donovan Mitchell's rising. Nikola Jokic becoming the MVP. Kawhi and PG's Clippers. Holy cow, look at New Orleans.
And Curry and Thompson are older than Damian Lillard and CJ McCollum.
In short, the Warriors have their work cut out for them. If nothing else, the Boston Celtics have taught us that a collection of talent is only as good as its ability to coexist. As Jayson Tatum and Jaylen Brown attempt to lead Team Green back to the heights of the East, they weren't able to get it done with Kyrie Irving, Terry Rozier, Al Horford, Marcus Morris and Gordon Hayward.
Translation: nothing is promised. The Oklahoma City Thunder can tell you that, twice over.
On the bright side? Golden State has some tools in its toolbox. Wisely (and perhaps clairvoyantly), Myers has refrained from sending out first-round picks in pursuit of talent. That discipline led to James Wiseman and will also yield two more lottery picks this summer — the Warriors own their own pick and will land the Minnesota Timberwolves' first-round pick in this year's draft if it falls outside of the top-three. If the Wolves' pick ends up top-three, it becomes unprotected for the Warriors in 2022. Thus, a very valuable trade chip.
Perhaps ironically, the only trade the Dubs have recently made that cost them a first-round pick was the one they executed to get rid of Iguodala, once considered the fourth member of the "Core Four." He was sent to Memphis along with the Warriors' (top-four protected) 2024 first-round pick.
In other words, in the form of Wiseman, Andrew Wiggins, its own 2021 first-round pick and the pick due from the Timberwolves, Golden State is a rarity in the NBA — a team with both young and contending-level veteran talent that also has draft capital that it can use to build out its rotation.
But make no mistake about it: Build they must, because a core featuring three players who will all be at least 32 years old when the 2022 NBA Playoffs begin should never be considered a shoe-in.
Father Time, after all, remains undefeated. Even in San Francisco.