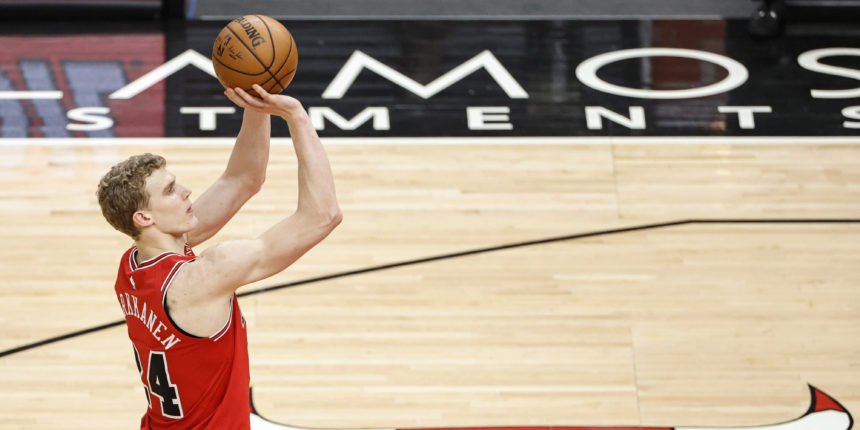 Cavs acquire Lauri Markkanen in three-team trade with Bulls, Trail Blazers
The Bulls, Cavaliers and Trail Blazers are close on a three-team deal sending Lauri Markkanen to Cleveland, Larry Nance Jr. to Portland and Derrick Jones Jr., a first-round pick and additional draft compensation to Chicago, sources tell Shams Charania of The Athletic. League sources confirmed the deal to Spencer Davies of BasketballNews.com.
ANALYSIS: The largest remaining free agent domino falls in this sign-and-trade. ESPN's Adrian Wojnarowski reports the Cavaliers are signing Lauri Markkanen to a deal worth $67 million over four seasons. Cleveland adds another piece to its young core in the 24-year-old Markkanen. Portland, meanwhile, picks up a versatile two-way complementary piece in Larry Nance Jr. who can help salvage a struggling defense. Chicago gets a high-flying forward in Jones Jr. to pair with draft assets.