During a lopsided loss against the Philadelphia 76ers, Carmelo Anthony almost got into an altercation with a group of fans sitting a few rows back from courtside.
After the whistle was blown and the play was dead, Carmelo began walking toward the fan section and had to be restrained by the referee and his teammates. Shortly after, a pair of Sixer fans were ejected from their seats and escorted out of the Wells Fargo Center.
Yahoo's Chris Haynes reported after the game that one of the fans who was kicked out repeatedly called Carmelo "boy." The bystander yelled: "Get in the corner boy," and "Keep shooting boy."
two sixers fans got tossed after an exchange with melo. another one was, er, visibly heated taking to him pic.twitter.com/EJYs5whJjR

— Dan Favale (@danfavale) January 28, 2022
Anthony confirmed with reporters after the game that there were in fact not just one, but two groups of fans calling him "boy," and he felt that those fans crossed a line.
"It is what it is," Anthony said. "Some things was said, unacceptable. I'm cool with fans heckling, fans talking trash, cheering for their team, or the other team. I'm all for that. But when you cross certain lines, as a man, that's what you're gonna see, that's what you gonna get. I'm sure the people that's in charge will take care of it... My job is done when it comes to this."
"I'm cool with fans heckling, fans talking trash …. But when you cross certain lines, as a man, that's what you're going to see." @carmeloanthony on the incident with the fan. pic.twitter.com/JRrUlBeP76

— Spectrum SportsNet (@SpectrumSN) January 28, 2022
When asked what the punishments for those fans should be, Anthony explained further.
"That's not up to me. I'm not in control of that. Only thing I that I can do is — sometimes you play through it, you try to play through certain things, you play through the heckle, but that's all fun and games. I've been doing that for 19-to-20 years. Especially coming here, it's been a great place to come and play and I know how the fans are here," Anthony said.
"But there's just certain things you don't bring to any type of sporting event, just certain things you don't say to anybody. If I was outside, I bumped into you [and] you said those things to me, then it would be a totally different story. But again, it's out of my hands now. So however they want to play it, they will play it."
NBA Commissioner Adam Silver has made it a point to send the message to NBA fans that unruly behavior won't be tolerated, so appropriate measures seemed to have been taken when the fan crossed the line.
However, looking at the comment sections below the tweets of SportsCenter, ESPN, Bleacher Report and more, you would think that Carmelo was the one who did something wrong. This reaction prompted NBA journalist and Turner Sports broadcaster Taylor Rooks to say her piece on the matter:
"The amount of people in the replies that don't understand why saying "boy" to a black man is offensive is wild. Do some people just not listen? How are we still explaining this?"
The amount of people in the replies that don't understand why saying "boy" to a black man is offensive is wild. Do some people just not listen? How are we still explaining this? https://t.co/sHwJjvn7WC

— Taylor Rooks (@TaylorRooks) January 28, 2022
Rooks is 100% correct, and no, we shouldn't have to explain this in the year 2022.
But as we are not in Florida or Texas, and this type of education isn't lumped into a category of Critical Race Theory and censored on BasketballNews.com — and we are nearing Black History Month — maybe this is a good time for a thorough lesson for all of the people who don't understand why Carmelo Anthony would have that reaction to being called a "boy" by a white man.
This takes me back to the stories my grandfather (who I called Grandpa Freddy) used to tell me of the world he grew up in during the times of segregation. He told me of a time where Black people couldn't look a white man in the eyes while talking to him and had to look at the ground. That's when he told me to always look a man, especially a white man, directly in the eyes when speaking to them.
He told me of having to cross the street to the other side of the road if a white man was walking down the street in his direction. He told me of sun-down towns where Black men would literally be lynched if they were caught in the town after sunset. He told me how he was never given the respect of being called Mr., but instead was referred to as "boy," which is why he said to never allow a white man to ever refer to me as a "boy" even in jest, but to always correct them. And he would emphasize.... Always.
Grandpa Freddy also told me how the N-word was used against not just our ancestors from a historical perspective, but against him in particular by white men and white women and white children throughout his life. He told me how it was hurled at him as if it was a pronoun like he or him or they — only that he had no choice to request his preference. He had to take the universal pronoun that was assigned to him and all Black people, which was the N-word.
So before you say Carmelo Anthony was wrong for his reaction, take into consideration the ugly history of that word "boy" in particular, and how it has been weaponized in this country against Black men.
Maybe the fan didn't know the ugly history, but in 2022, he should've known.
Etan Thomas is the author of Police Brutality And White Supremacy: "The Fight Against American Traditions."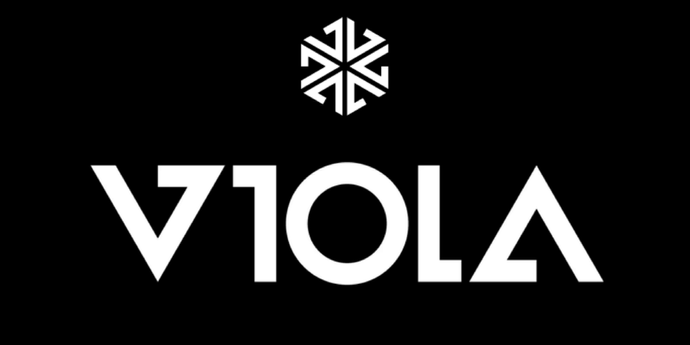 Looking to go to the hottest concerts, sports, theater & family shows near you? Get 100% guaranteed tickets to more than 125,000 live events from TicketSmarter, the official ticket marketplace of BasketballNews.com. Order online now!