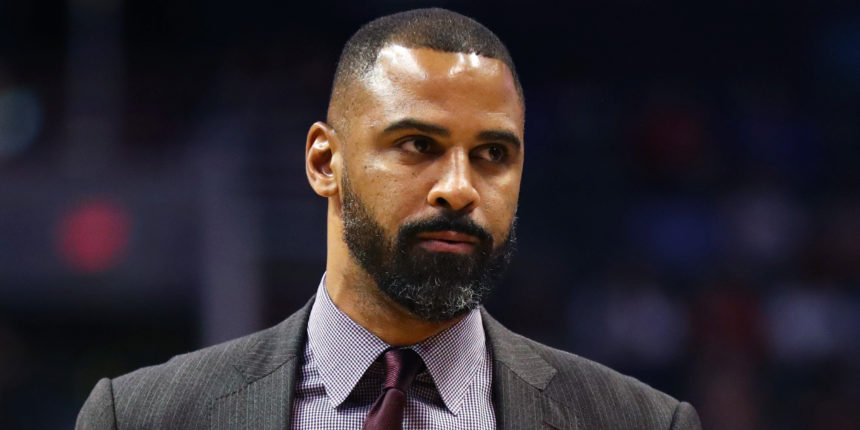 Celtics hiring Ime Udoka as head coach is step in right direction
The NBA still has a long, long way to go as it relates to opportunities being given to Black head coaches, but one thing I can say is that, at least with respect to Brad Stevens and the Boston Celtics, we've taken a step in the right direction.
Ime Udoka is going to get the opportunity he's been working for, and at the end of the day, that's all that most aspiring coaches — especially former players — want.
I know because I am one… We just want a fair shake. For some, that opportunity never comes. Thankfully, that's not the case this time.
By the time I left Boston after we won the championship in 2008, I was already thinking about what I wanted to do after my playing career ended. The Players' Association was really good about helping us prepare for life after our playing careers ended, and they had separate programs to help players who wanted to go into the media or coaching or management.
For me, and Ime, coaching was the route that we chose.
Now I won't sit up here and act like I was good friends with Ime or anything like that, because that would be disingenuous, but I do have some firsthand experience with him. And I can tell you, straight up, that he's been preparing for this opportunity for a long time.
I know because, about 10 years ago, I was there.
I first got wind of the NBPA's coaching camps at the University of Virginia from some of the union leaders somewhere around 2010. During the offseason, the NBPA would invite aspiring coaches to the school, where it would host a week-long program specifically designed for those who wanted to lead teams. The union would organize coaches to come in and do workshops with us and give us a bootcamp to teach us how to become effective motivators, as well as introduce us to the hard work and dedication needed to succeed on the bench. It was an eye-opening experience; we had 14-hour days, beginning at 7:30 a.m. and we wouldn't get back to our hotel room until 9:30 p.m...
Some of us have unrealistic expectations about what it takes to be an effective coach. As players, most of the time, once you leave the gym or the training facility or whatever, you have some time to unwind and relax. When you're a coach, though, the work never stops. That's one of the first things I learned at UVA.
There, we'd do our own workshops and training sessions before eventually having the opportunity to coach some of the top high-school kids from across the country. They were invited to UVA's campus to participate in the camp and allow us to apply what we learned.
Although it was only a total of about three weeks, my experience at those mini-camps was amazing; it's what helped me get my feet wet and decide that coaching was truly for me. I'm pretty sure that Royal Ivey, Jarron Collins and John Lucas III would all say the same thing. Those are just a couple of the other guys I remember working alongside at those camps.
Afterward, I got an opportunity to coach in the D-League (which has since been renamed the G League) and to work under Tyronn Lue in Cleveland. Royal is currently on Steve Nash's staff in Brooklyn, while Jarron got an opportunity with Steve Kerr and the Warriors and John served as an assistant in Minnesota.
There are a lot of other guys from those camps that I don't remember, but there's one more that I do: Ime Udoka.
Ime and I didn't really talk that much, but we stood shoulder-to-shoulder as we tried to absorb everything we could. The one thing that stands out to me more than anything else was us both recognizing that being a great coach would require a lot of time, energy, effort and sacrifice. Obviously, after all these years, he's stuck with it, and now, he's getting the benefit.
That's a big part of why his being hired by the Celtics feels good.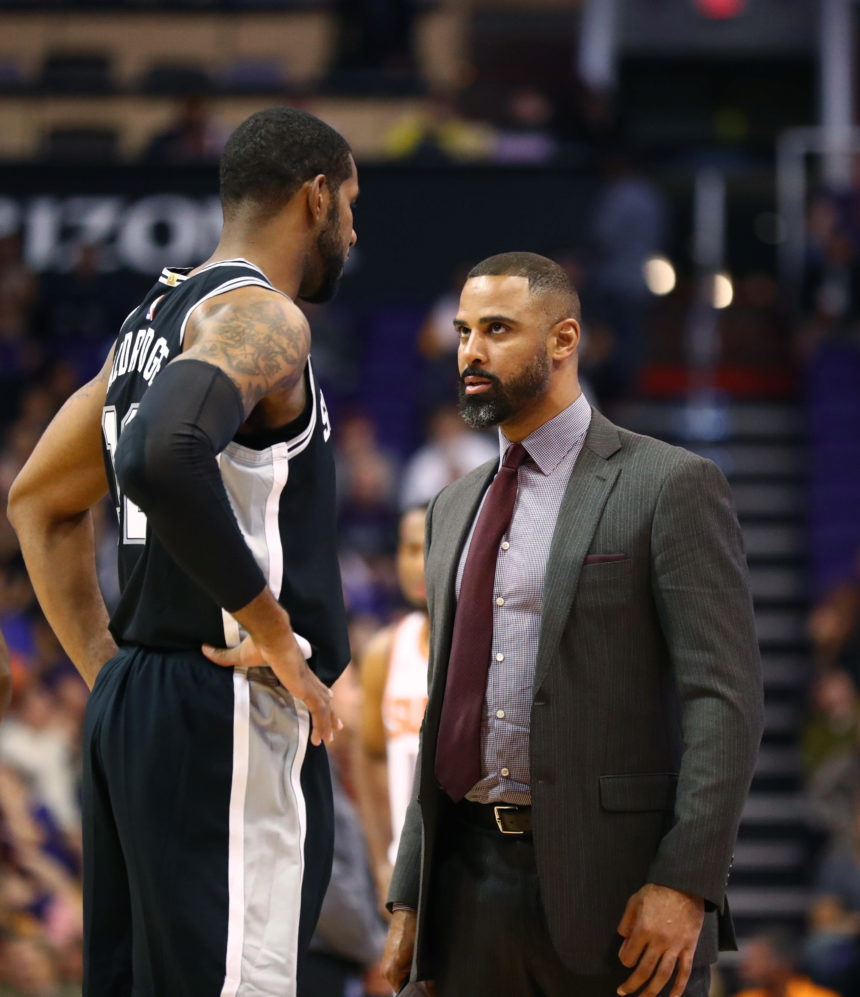 As former players and aspiring coaches, especially former players who are Black, we view a team hiring someone like Ime as a victory for the communities that he represents — the player community, and the Black-player community.
Us former players know all about competition. As players, we compete against one another, and at the end of the day, the competition doesn't end on the basketball court. Whether you want to go into media, the front office or coaching, you've got to compete against other guys for a limited number of opportunities. There's just not enough of the cake for everyone to get a slice.
Unfortunately, most of us get passed over way more than anyone would ever know. Some of us put in the work for years and never get a shot. Some of us, like Mark Jackson or Brian Shaw, don't get second chances when it comes to being a head coach.
Meanwhile, we see other coaches getting recycled and getting one opportunity after another. It just makes you wonder.
As it relates specifically to former players, we have to overcome some negative stereotypes about our work ethic, IQ and leadership abilities. Some people assume that players are just "dumb jocks" and that some of us are lazy and incapable of becoming successful head coaches. It's tough to overcome that.
When you're trying to get your feet wet and learn about coaching, you typically are fed lines about "working your way up" and "working hard" and "building a resume," but when you constantly see other people jump the line, doubt creeps in. I'm sure that, at one point or another, we've all been there. Is it really the resume and the accomplishments that get you hired? Or do front offices just hire whoever they want because of preexisting relationships?
At the end of the day, it is what it is. If you're hired to run a team as a president or a general manager, you're free to hire whoever you want. That's one of the benefits of the job. But when we continually see qualified people who've put in the work over the years get passed over for great opportunities, it's discouraging to the entire community.
Fortunately, though, in this case, the opposite happened.
The hiring of Ime Udoka in Boston is uplifting to us all.
So to Ime, I need to just say: Congratulations, bro. We see you and we're inspired. I know, firsthand, that you put in the work and that you deserve the opportunity to be the head coach of the Boston Celtics. You're someone who worked your way up from the bottom and you haven't taken any shortcuts, so it's great seeing you succeed Brad Stevens.
After a seven-year playing career and nine years as an assistant (including a championship in 2014), this is a well-deserved opportunity, and Brad and the Celtics organization deserve credit for opting for some fresh blood who's paid his dues.
Experience counts, so of course we'll see accomplished coaches switch teams and get multiple opportunities with NBA teams — Doc Rivers, Dwane Casey and Rick Carlisle, to name a few. But at the same time, the league needs to be just as open-minded about giving former players chances to lead teams.
Patrick Ewing and Juwan Howard both had to go to the NCAA to get a shot, while guys like Sam Cassell have been putting in the work for years, and to no avail.
Fortunately, the same won't be said for Ime Udoka. The league is better for this, even if we still have a long way to go.