As a scout, my favorite part of the NBA's pre-draft process is watching prospects in private workouts. There is no substitute for being in the gym, spending time with players and their agent(s), and getting a feel for them as people. After a strong performance at the NBA Draft Combine in Chicago, I was able to spend some time with VCU's Nah'Shon "Bones" Hyland and his agent, Austin Walton, in Atlanta, Georgia.
Currently slotted at No. 27 in our latest NBA Mock Draft, Hyland enters the draft after a tremendous season at VCU, where he scored 19.5 points per game while shooting 37.1% from beyond the arc. Three-point shooting will likely be his calling card in the NBA due to his ability to hit shots off movement, the stand-still and off the dribble. His pull-up shooting was especially impressive last season, as he was able to create space with ease anywhere on the floor. It's also hard to find another player in the 2021 class with range like Hyland, regularly hitting shots from 30-plus feet effortlessly.
Although I was already familiar with Hyland's game, I wanted to see him in an up-close workout setting. Physical tools, body movements, personality -- these are all key parts in the evaluation process.
Bones has a tremendous balance of personality, humility and competitiveness. Deep down, he is a fiery competitor whose number one objective is to win. He doesn't back down from competition and is always willing to battle for what he wants; I sensed an innate, uncoached desire for self-improvement, which all great players have inside them. He also has an incredible story, involving a house fire and losing close family members, and has the resilience to push through. The events of his past have helped him grow as a person, and he is one of the most self-aware prospects I have spoken to -- a trait that I value greatly.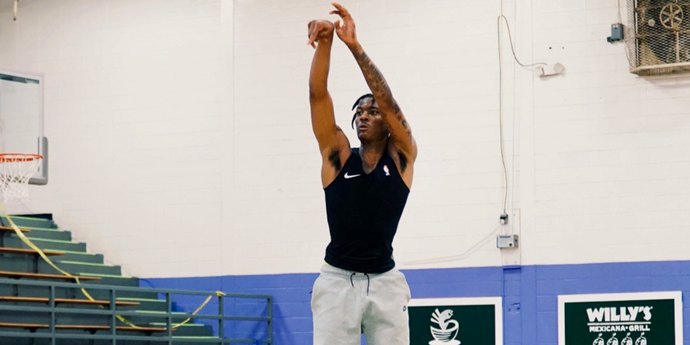 After getting to speak with him and Austin for a bit, I was able to watch the workout. They proceeded to do various drills, and aside from fantastic shooting, he displayed tight handles, good quick-twitch movements and agility, and plus-footwork that should help him be successful at the NBA level.
Overall, I believe the future is bright for Bones Hyland. Widely known for his creation and shooting prowess, there is much more to both his game and him as a person. He has flashed the ability to create for others and facilitate as a ball-handler -- and his infectious personality and willingness to improve are immensely valuable.
It was great to spend time with him in Atlanta, I don't expect him to be on the board long on July 29.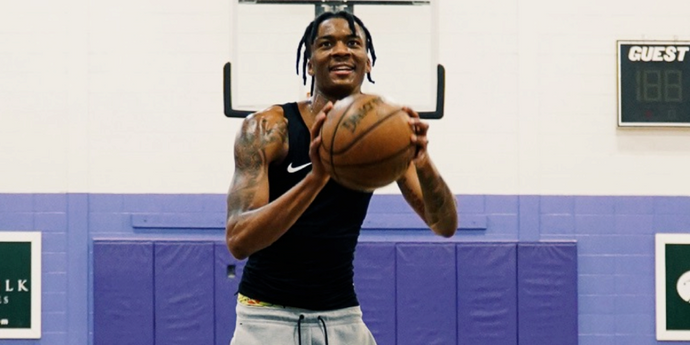 Be sure to check out BasketballNews.com's NBA Mock Draft page, which features in-depth scouting breakdowns of each prospect.